This Beautiful Salad has all the ingredients you'd find in a fresh spring roll and it's topped with the most luscious sugar-free sweet peanut dressing you've ever had!
When it comes to scrumptious salads, I love them all! I enjoy salads all year through no matter the weather or season. But let's face it, sometimes salads can get boring and uninteresting and certainly less exciting that a hot meal.
Changing up the ordinary salad to include some fresh ingredients that are often found in a fresh spring roll, is what I'm bringing you today. This recipe makes for a perfect salad to bring to a cook out or party with all your friends asking for the recipe, especially the creamy sweet but sugar-free peanuty dressing!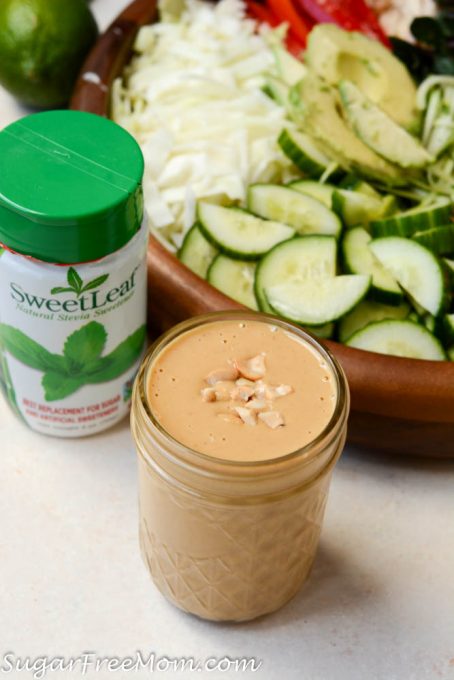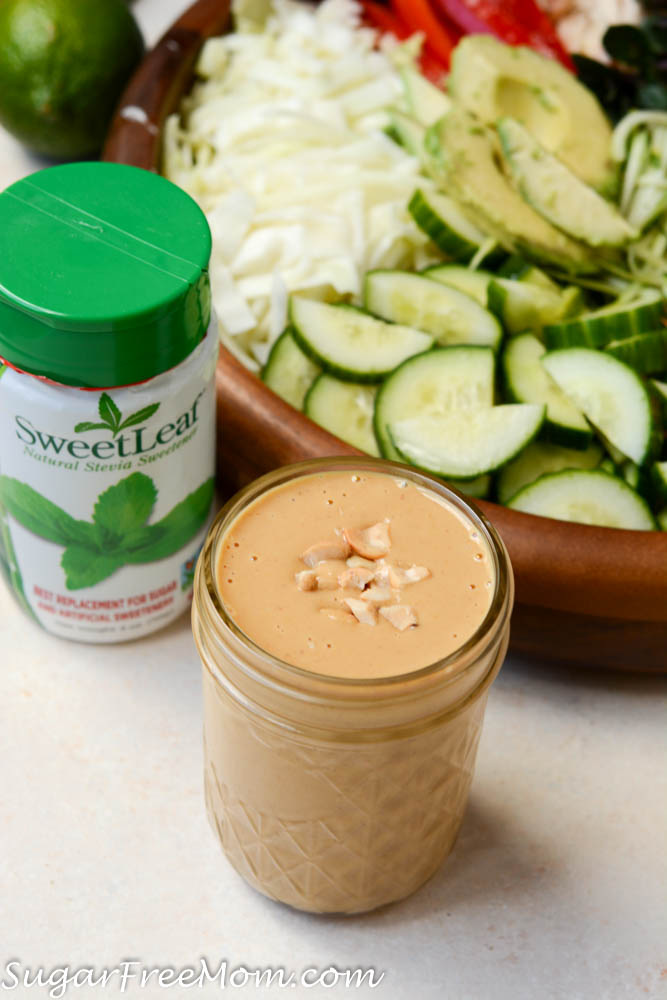 Honestly more than anything, a dressing can make a break a great salad. Todays dressing is anything but ordinary and something to enjoy not only on this salad but to dip in other fresh veggies or even to marinade chicken on the grill!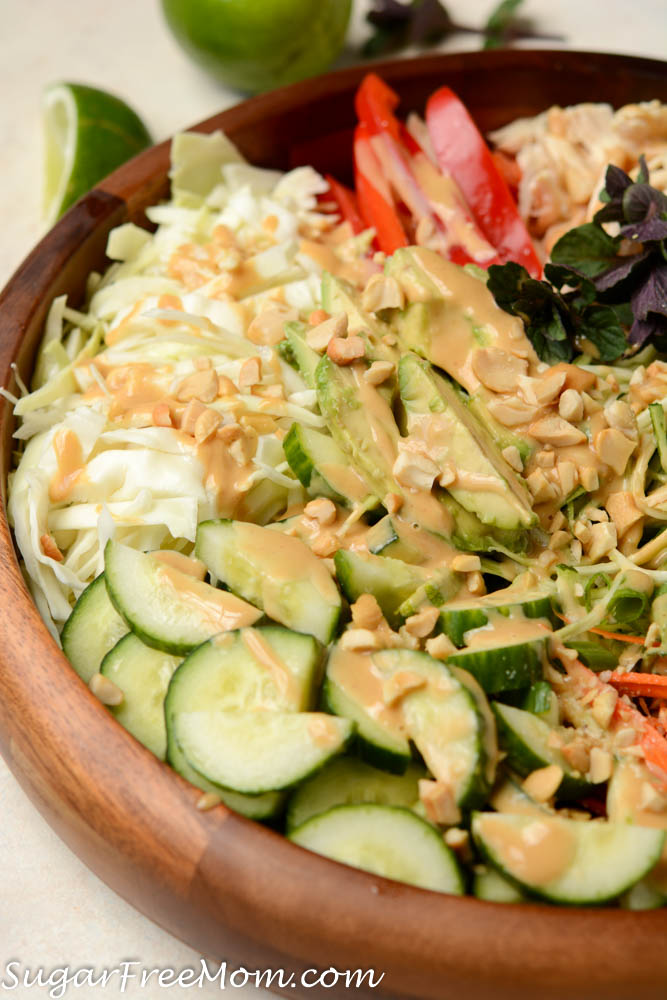 Drizzle over the top or mix it all entirely in the whole thing, almost like you would a coleslaw. You can see how I did that in my video below.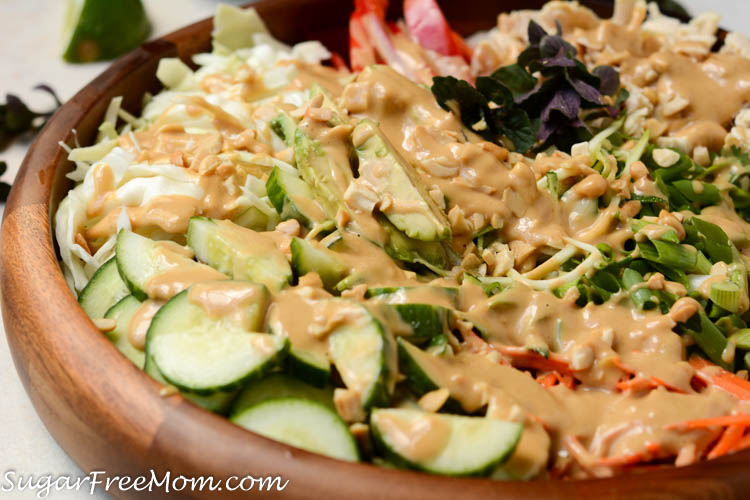 Please see my recipe over on the Sweetleaf Website. Link is below the video.
Get the Easy Vegetable Peeler here!
Disclaimer: This recipe has been sponsored by Sweetleaf Stevia with whom I'm honored to be in partnership with. All opinions expressed are 100% my own and always will be. Thank you for supporting the brands I enjoy worthing with.