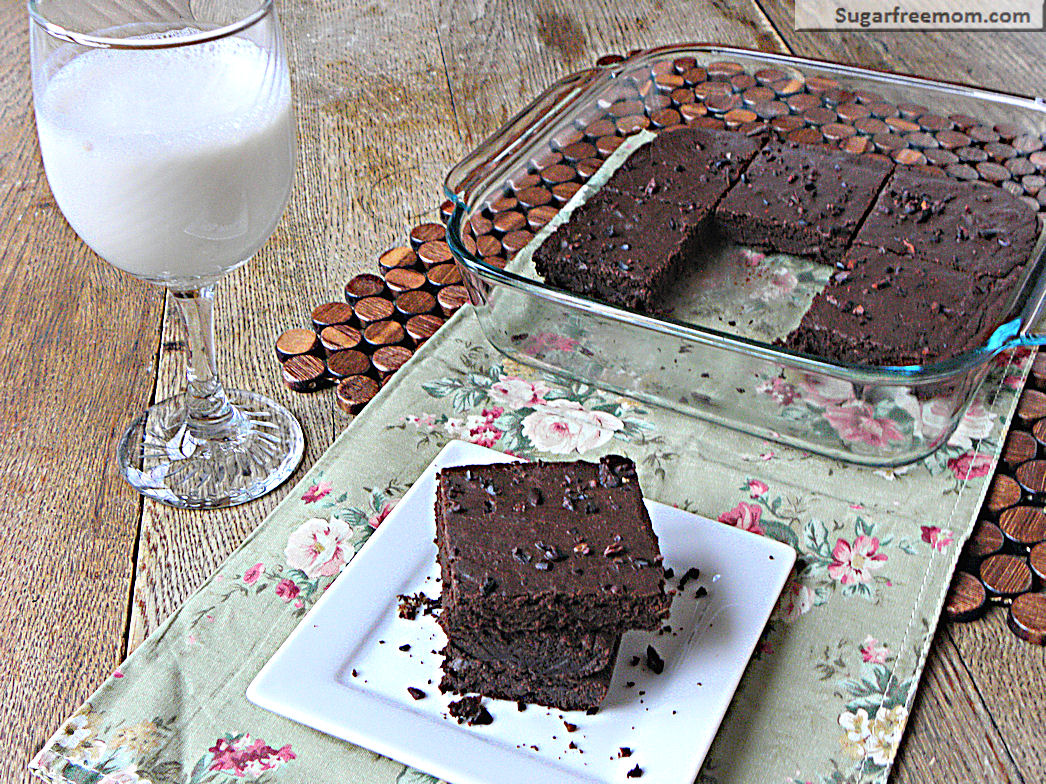 Nothing beats a fabulous, moist, fudgy chocolate brownie! Making it gluten- free and sugar- free has been challenging, but SUCCESS has been accomplished! And in case you are wondering, no black beans or chick peas were added as some recipes have.
My original sugar free chocolate brownie recipe is still delicious, but it uses whole wheat pastry flour. Some comments have been that finding the pastry flour was difficult and many of you asked for a gluten free version.
I'm really happy with how well these turned out and my pretty picky hubby who doesn't care for many of my lightened up, naturally sweet desserts was liking them too!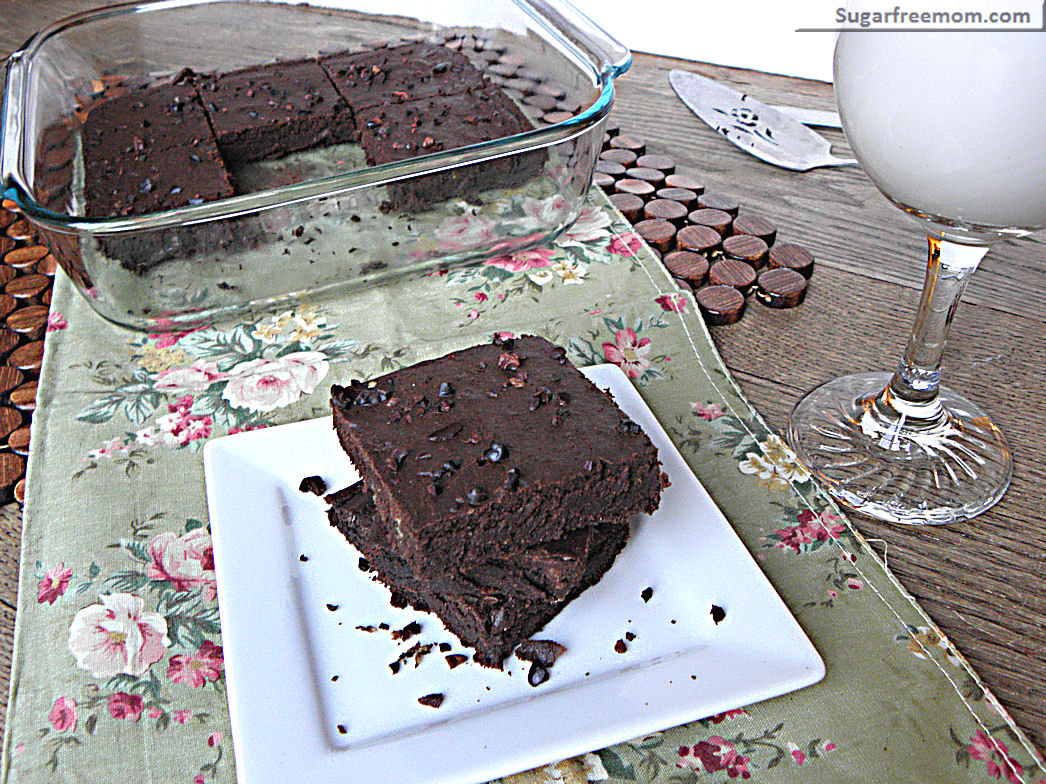 If you or your family are not allergic to nuts then you could certainly sub out the 1% milk I used for almond milk, soy or even coconut milk. Since my boys are allergic to nuts and soy I used 1%.
If you do not have unsweetened baking chocolate you could use regular chocolate that is sweetened, just eliminate the stevia powder when mixing the chocolate with the coconut oil.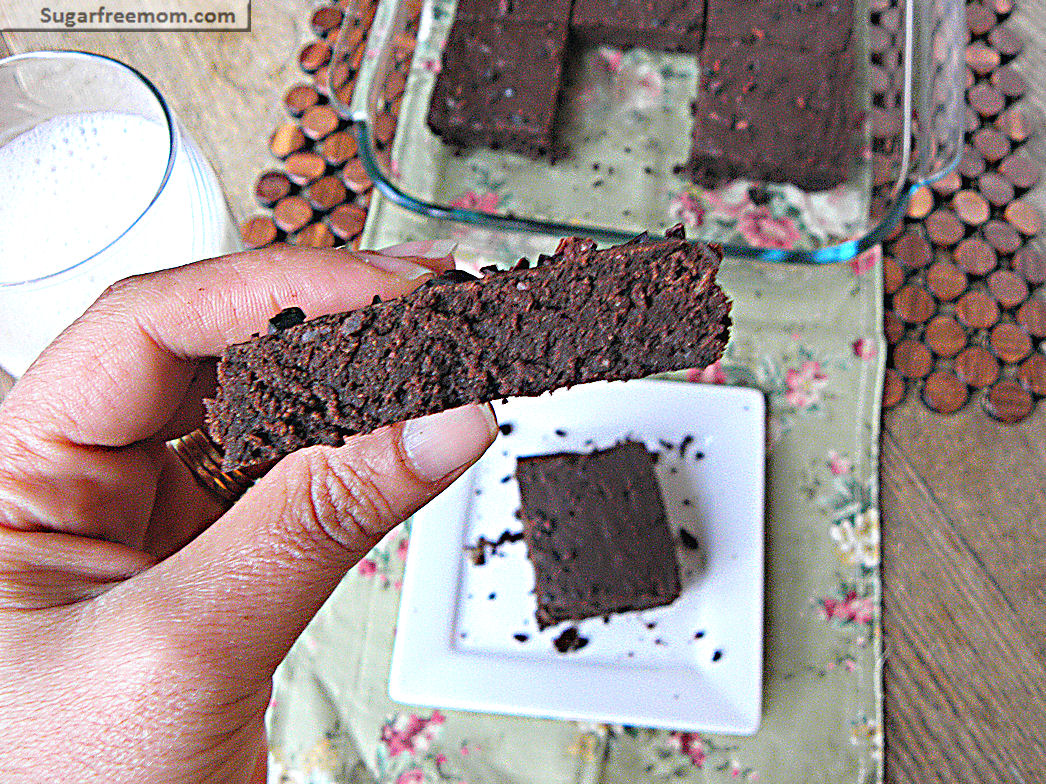 Pretty simple and easy to make on the weekend for the family or guests!
They tasted fantastic warm right out of the oven!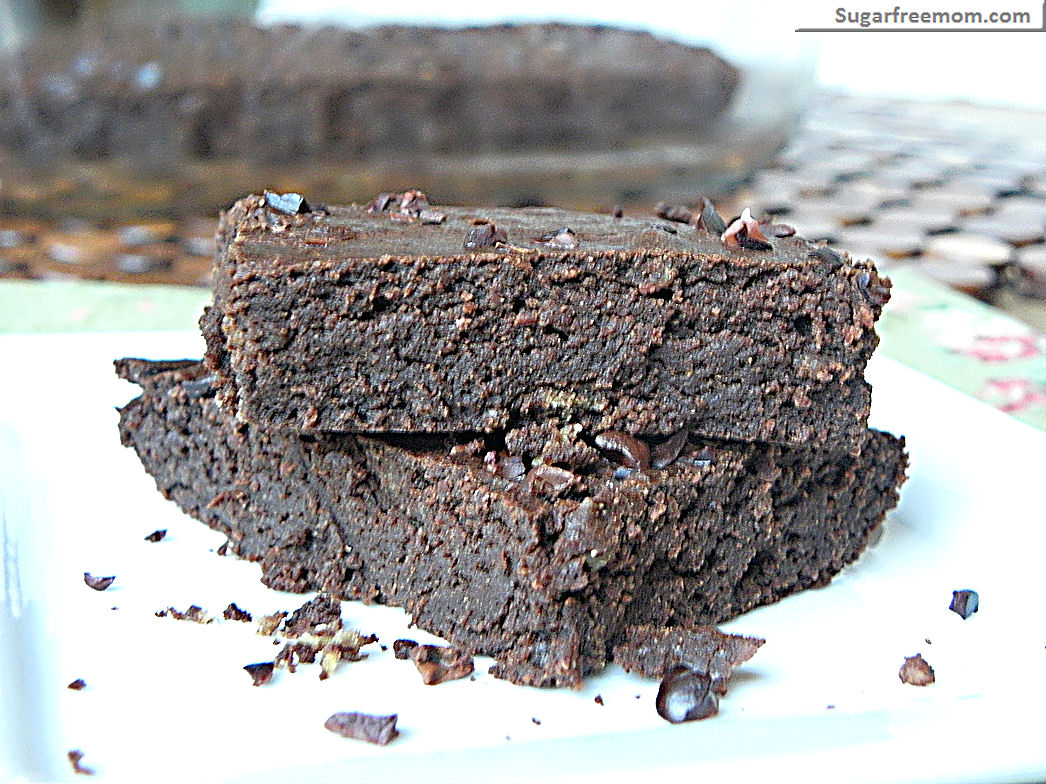 *For a Flour-Less version of these brownies, check this recipe!
Gluten Free Chocolate Brownies: No Sugar Added
Author:
Prep time:
Cook time:
Total time:
Ingredients
4 tablespoons coconut oil
2 ounces baking chocolate, unsweetened
2 teaspoons plain stevia powder
1 cup Gluten Free All Purpose flour ( I used Bob's Red Mill) or use flour of your choice
¼ cup cocoa powder, unsweetened
½ teaspoon salt
½ teaspoon baking powder, GF
½ cup egg whites
½ cup applesauce, unsweetened
4 tablespoons milk of choice (I used 1%)
1 -½ teaspoons vanilla extract
4 teaspoons [url href="http://iherb.com/p/8717?at=0&rcode=yaj035" target="_blank"]liquid chocolate stevia[/url]
Optional: Chocolate chips, cacao nibs
Instructions
Preheat your oven to 325 degrees.
In a small bowl melt your coconut oil and baking chocolate.
Stir until combined then mix in stevia powder. Set aside.
In a large bowl combine GF flour, cocoa, salt, and baking powder.
Once combined mix in the rest of the ingredients listed.
Take a spoonful of batter and mix it into the chocolate and coconut oil and whisk until incorporated.
Then pour it all back into the batter.
Spray an 8 by 8 baking dish with nonstick cooking spray.
Pour batter and spread out evenly.
Top with chocolate chips or cacao nibs.
Bake for 25 minutes until a toothpick in center comes out clean.
Let stand for 5 minutes before slicing into 9 squares. Enjoy warm!
Serving size:
1
Calories:
149
Fat:
10g
Carbohydrates:
15g
Sugar:
1g
Sodium:
28mg
Fiber:
3g
Protein:
4g
Cholesterol:
0g
Notes
Weight Watchers PointsPlus: 4*
Check out my original recipe for Naturally Sweetened Chocolate Brownies!