This Sugar Free Coffee Cheesecake recipe is made low carb, with a gluten free and nut free pie crust and it's keto and sugar free down to the chocolate syrup on top!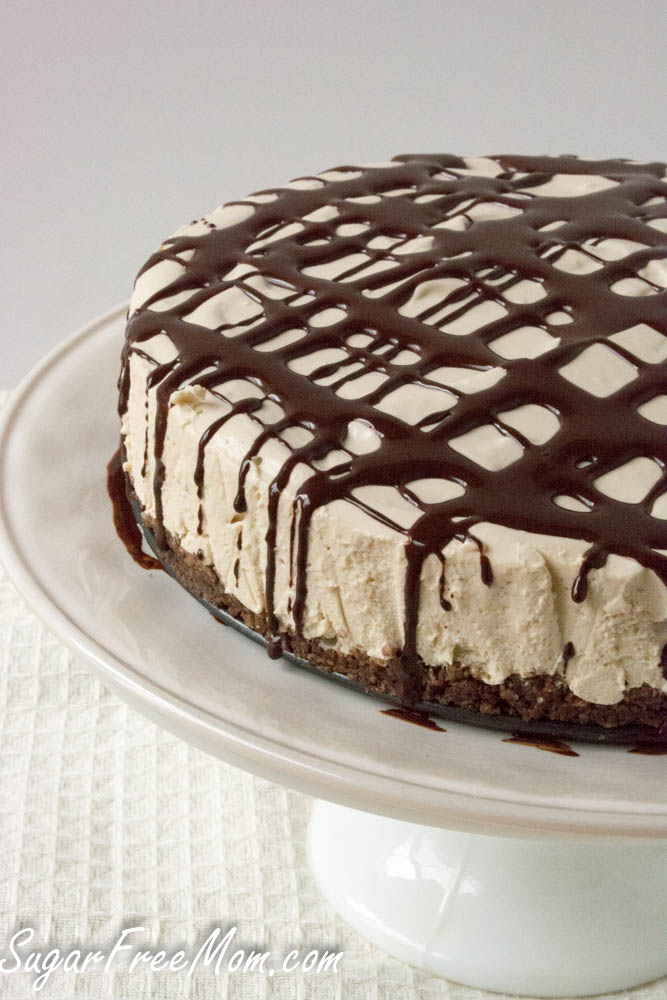 Best Sugar Free Coffee Cheesecake Recipe
Hands down one of the BEST cheesecakes you will ever have made sugar free!
Combining coffee and cream cheese makes for a wining combo in my book! Two of my favorite ingredients create the ultimate summer time dessert, not to forget to mention the best fact of all, NO BAKE !!! Even if you may not be a coffee drinker, you will absolutely love the flavors in this easy coffee cheesecake recipe!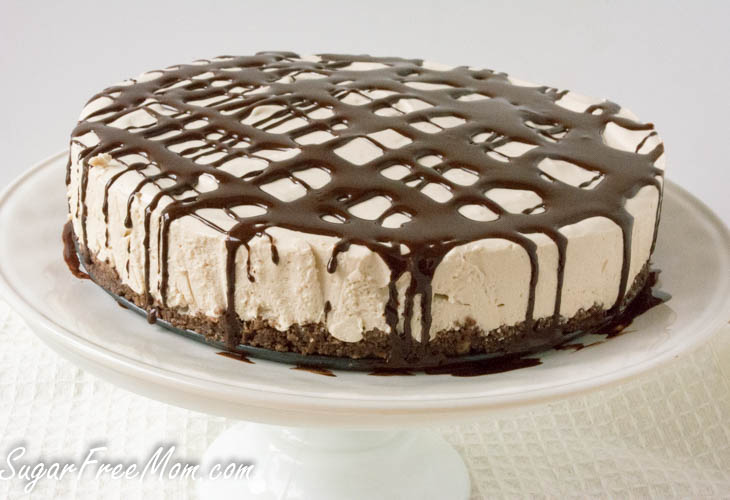 Do you ever get parent guilt? Parent guilt occurs when work, obligations, schedules, deadlines, etc get in the way of being, doing, participating in EVERYTHING the kids are involved in.
It certainly doesn't occur often as I'm pretty much with my kids 24/7 since we home school and I take them to most or almost all of their after school and weekend activities they are involved with.
But now it's summer and school is out. So I have some parental guilt today.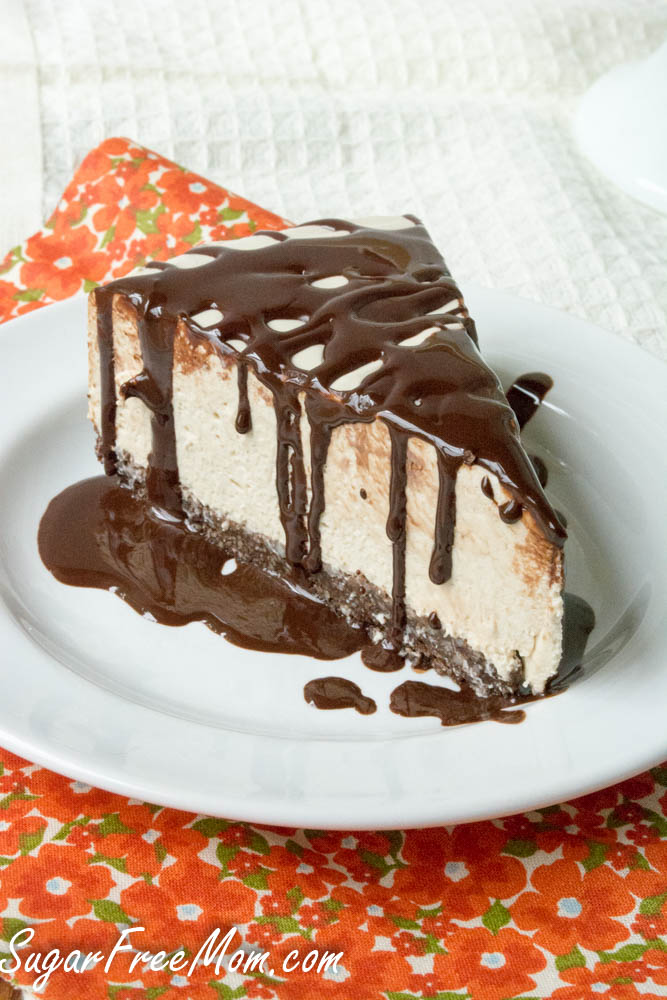 My kids are at day camp for cub scouts this week. My oldest two are volunteers and my youngest is a participant. And I volunteered the entire week rain or shine as I have done for the last 7 years since my oldest was in cub scouts. Currently I am home alone without all three kiddies with me. Just quietly writing/working away to get some posts done and deadlines complete before we head to Florida for a family vacation in a few days.
Compromising had to happen. I needed just one day off this week to get ready for a full week, kind of unplugged for Florida. I can not be completely unplugged yet for vacation, but most things will be scheduled and I won't be glued to my phone either.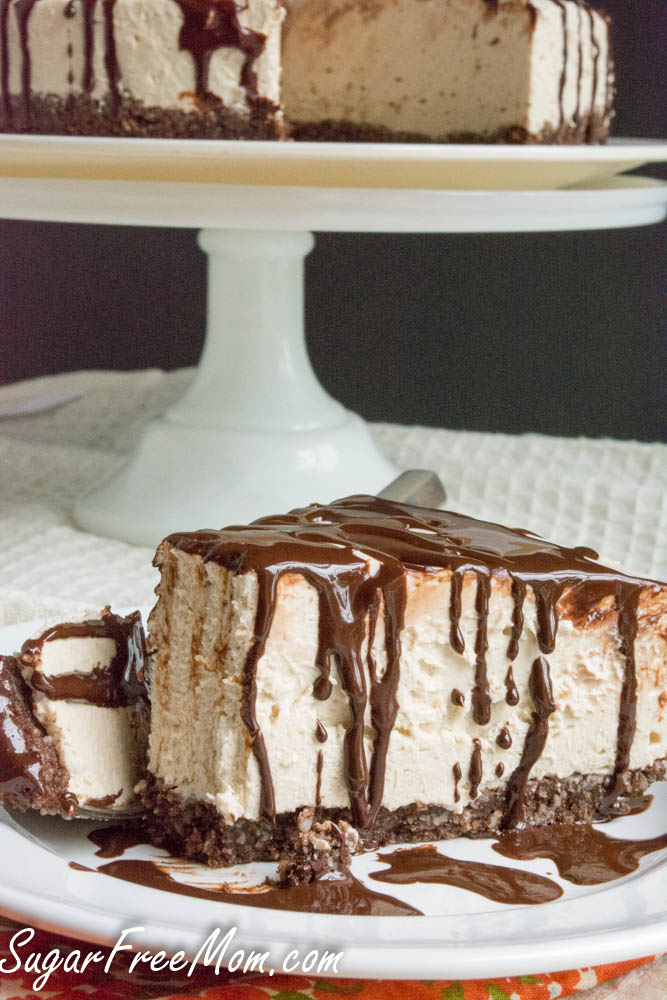 SO why in the world should I feel any guilt at all, I mean I'm working, not sitting around enjoying this cheesecake and watching talk shows or anything. But if I had a piece left of this cake I might have been tempted to kick my feet up for at least a short break.
There's none left of this of course. I made this for a family party and it was vanished in minutes! Even family members who share they don't like recipes that have crusts, fell in love with this crust and cheesecake.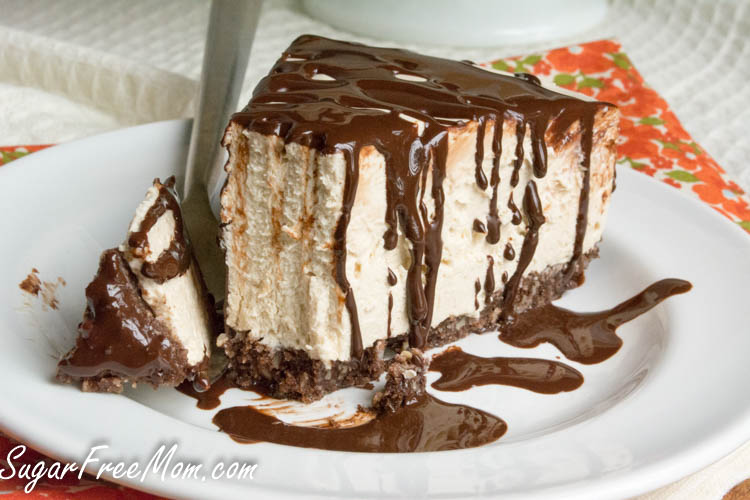 Does parental guilt ever go away? Any wisdom from experimented older mothers? I'd love to know how to feel it less when working at home needs to happen. I still may continue to have parent guilt from time to time but I won't feel the least bit of guilt in enjoying a piece of this cheesecake and neither should you. 🙂
No Bake Sugar Free Coffee Cheesecake (Keto, Nut Free)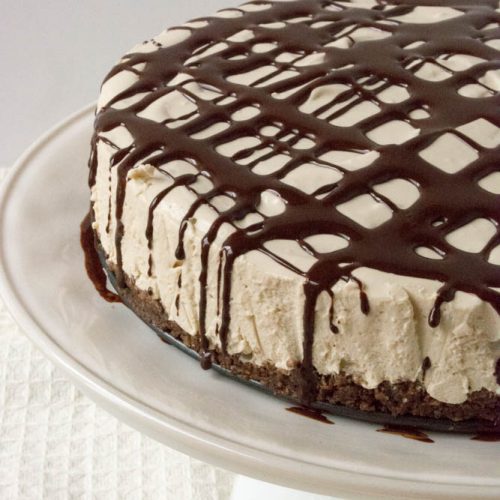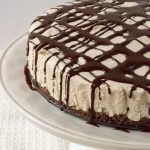 Print
No Bake Sugar Free Coffee Cheesecake
Instructions
Place coconut and sunflower seeds into food processor and blend until ground well.

Add the rest of the crust ingredients into food processor and process until smooth.

Press crust mixture with hands onto the bottom of an 8 inch spring form pan. Set aside.

Pour hot brewed coffee into a bowl or cup.

Pour in gelatin and stir until dissolved. Set aside to come to room temperature.

Add cream cheese into a stand mixer and blend on high until smooth.

Add the cooled coffee and gelatin, extract, stevia and salt. Blend on high until incorporated.

Pour in the heavy whipping cream and blend on high until mixture looks whipped and thickened about 5 minutes.

Pour onto crust in pan.

Refrigerate for 3 hours or overnight.

When ready to serve melt chocolate and coconut oil in a small microwavable bowl for 30 seconds, stir till smooth then pour over cheesecake.
Notes
This recipe was first published in July 2015 and updated with video in August 2018.
Net Carbs: 4.3g
Nutrition
Serving:
1
slice
|
Calories:
337
kcal
|
Carbohydrates:
6
g
|
Protein:
5
g
|
Fat:
32
g
|
Saturated Fat:
20
g
|
Cholesterol:
51
mg
|
Sodium:
256
mg
|
Potassium:
154
mg
|
Fiber:
2
g
|
Sugar:
1
g
|
Vitamin A:
625
IU
|
Vitamin C:
0.2
mg
|
Calcium:
46
mg
|
Iron:
0.9
mg