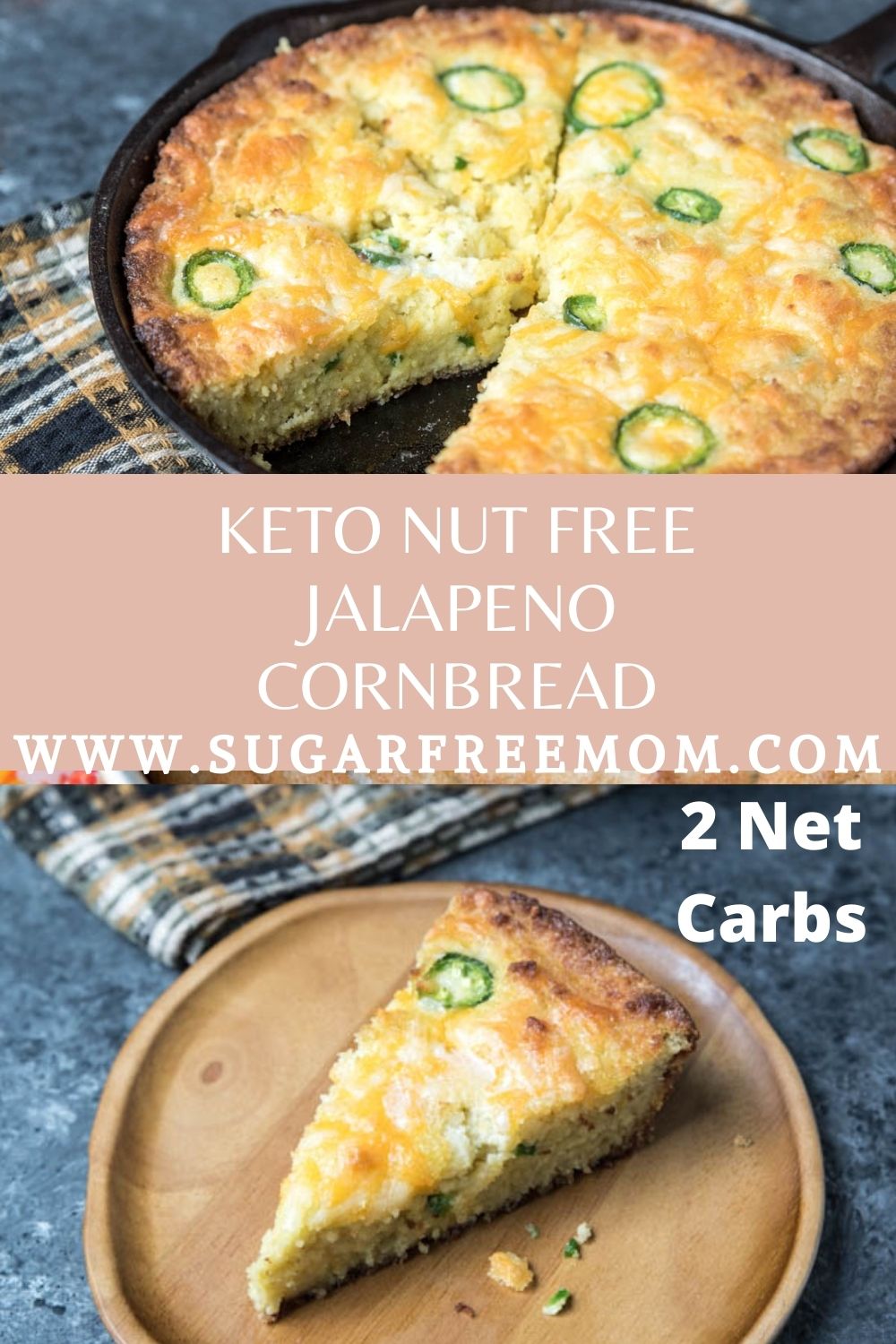 This beautiful keto jalapeno cornbread is so much like traditional cornbread it will fool all your non low carb friends! Made moist and scrumptious with sour cream and cheddar, this is one of the tastiest keto nut free cornbreads you will ever try!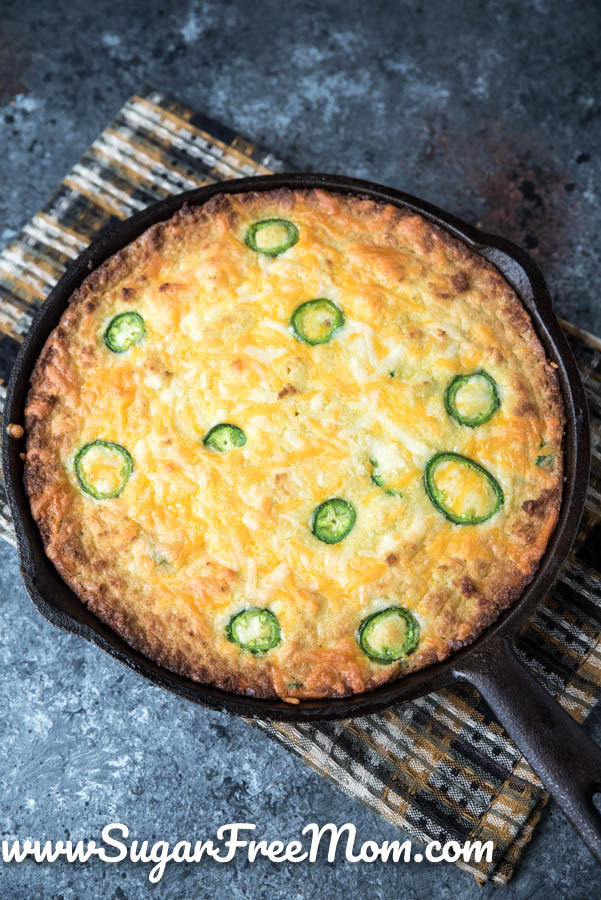 KETO CORNBREAD WITHOUT CORN
Is it possible to get an authentic traditional cornbread flavor without using corn to make it keto? IT IS!! We have done it and it is spectacular! A truly flavorful, moist cornbread without corn! Using a combination of cheddar, sour cream and sweet corn extract, you will achieve an authentic cornbread that will satisfy without the high carbs as traditional!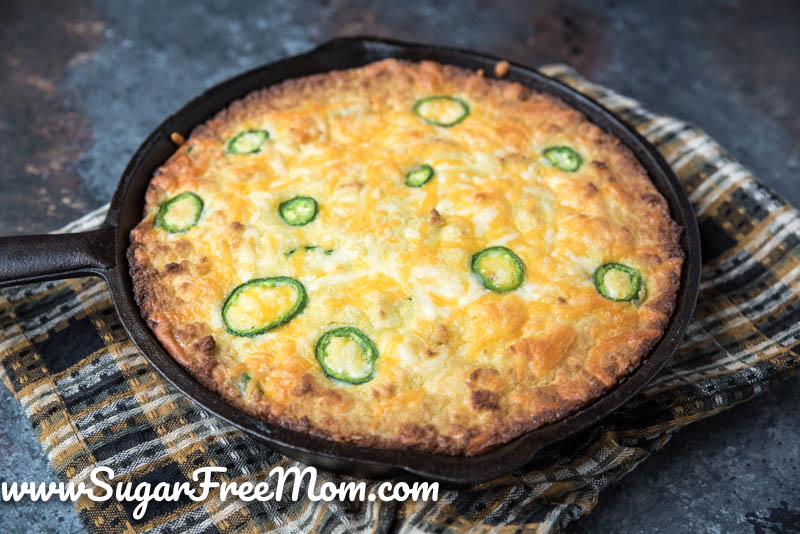 IS COCONUT A TREE NUT?
I'd like to clear up this constant question get asked almost daily about whether coconut is a nut. While the US Food & drug Administration (FDA) claims that coconut is a tree nut becomes it comes from a tree, it is in fact a FRUIT. People who have tree nut allergies may be allergic to coconut as well, but being allergic to coconut is not the same as having a tree nut allergy.
My own son was diagnosed with a Peanut and Tree Nut allergy at the age of 2. He has safely eaten coconut all these years without issue and he is now 14. Coconut is a fruit, called a drupe. It's like a peach with a pit.
The American College of Allergy, Asthma and Immunology says it well: "Coconut is not a botanical nut: it is classified as a fruit, even though the FDA recognizes coconut as a tree nut. While allergic reactions to coconut have been documented, most people who are allergic to tree nuts can safely eat coconut. If you are allergic to tree nuts, talk to your allergist before adding coconut to your diet."
CAN I LEAVE OUT THE CORN EXTRACT?
You could certainly leave out the corn extract if you really don't want to buy it. The texture and flavor of this keto cornbread will still be delicious because the cheddar and jalapeno really does mask any coconut taste. The corn extract really does give the authentic flavor of cornbread so in my opinion it is worth the money spent.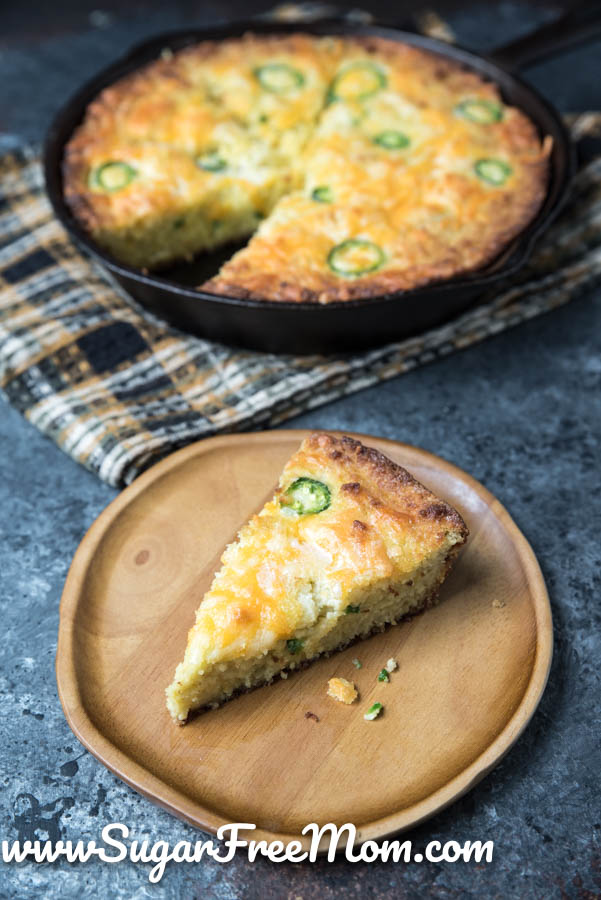 KETO SWEETENER SWAPPING GUIDE
One of our newer favorite low carb sweeteners that doesn't leave an aftertaste, is Better than Sugar by Sweetleaf. They have a confectioners powdered sweetener and they also have a granulated option. It's a combination of erythritol and stevia and has plenty of sweetness as sugar would provide.
Swerve confectioners sweetener is also low carb, but doesn't have as much sweetness and you may need to use a bit more to get this as sweet as you like. Allulose would be another option, but again it isn't as sweet as using the Better than Sugar sweetener. Allulose comes in a liquid, and granulated form.
Use my updated Sweetener Conversion chart to look up the different sweetener options and find the right amount to use.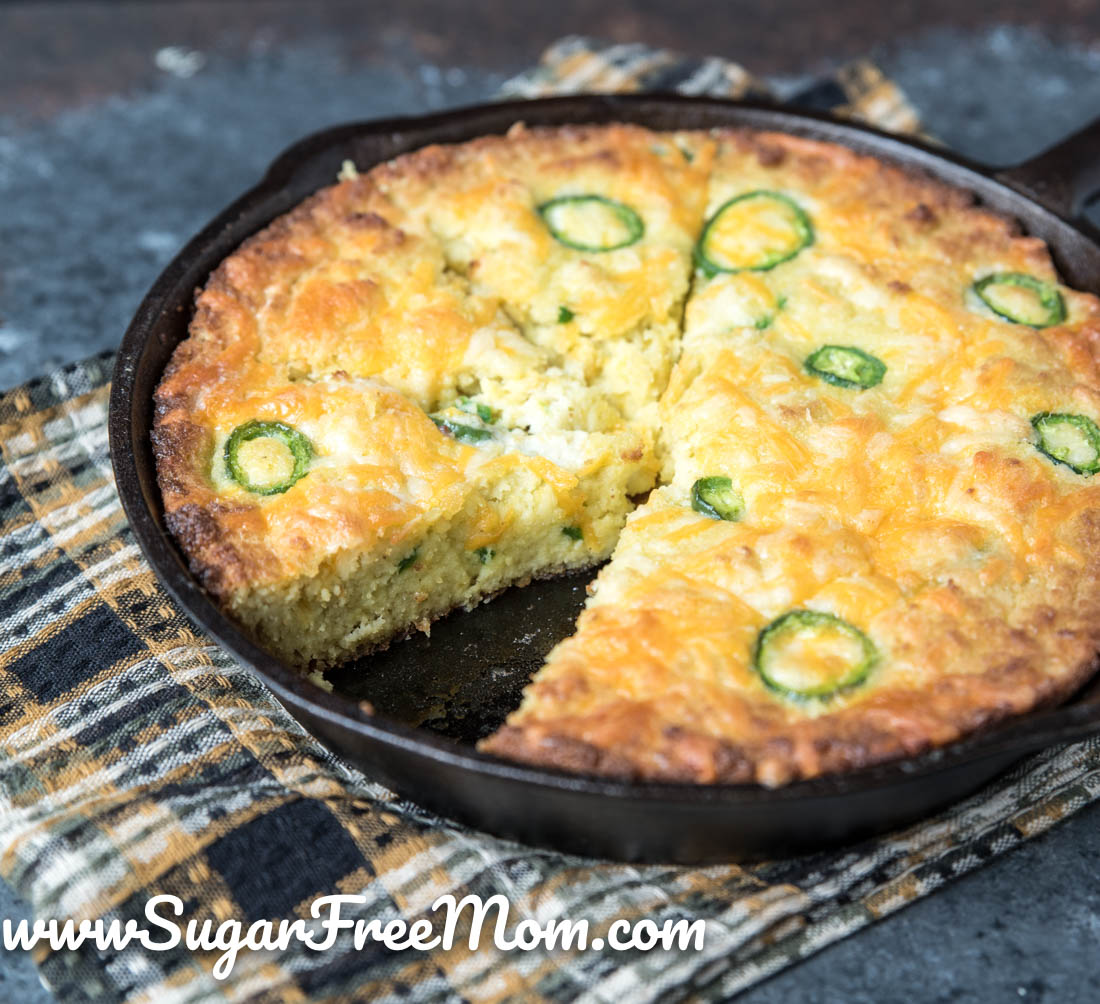 KETO 4TH OF JULY RECIPES
You really can keep it keto during holidays with just a little planning ahead. Making these keto recipes a day ahead will save time and you can enjoy your day with family and friends!
CAN I SWAP THE COCONUT FLOUR?
Unfortunately, coconut flour can not easily be swapped with other keto flours simply because it is so absorbent and requires more liquids and eggs as well as reducing the amount of coconut flour needed. If you want a cornbread recipe that doesn't use coconut flour you will need to look elsewhere online for one made with almond flour to keep it keto.
If you've been scorned by coconut flour recipes in the past, I must emphasize that this cornbread does not taste like coconut at all. I have the pickiest husband and family and for him to say he can't believe there is no corn or gluten and it tastes so much like cornbread, this is a winning recipe I tell you!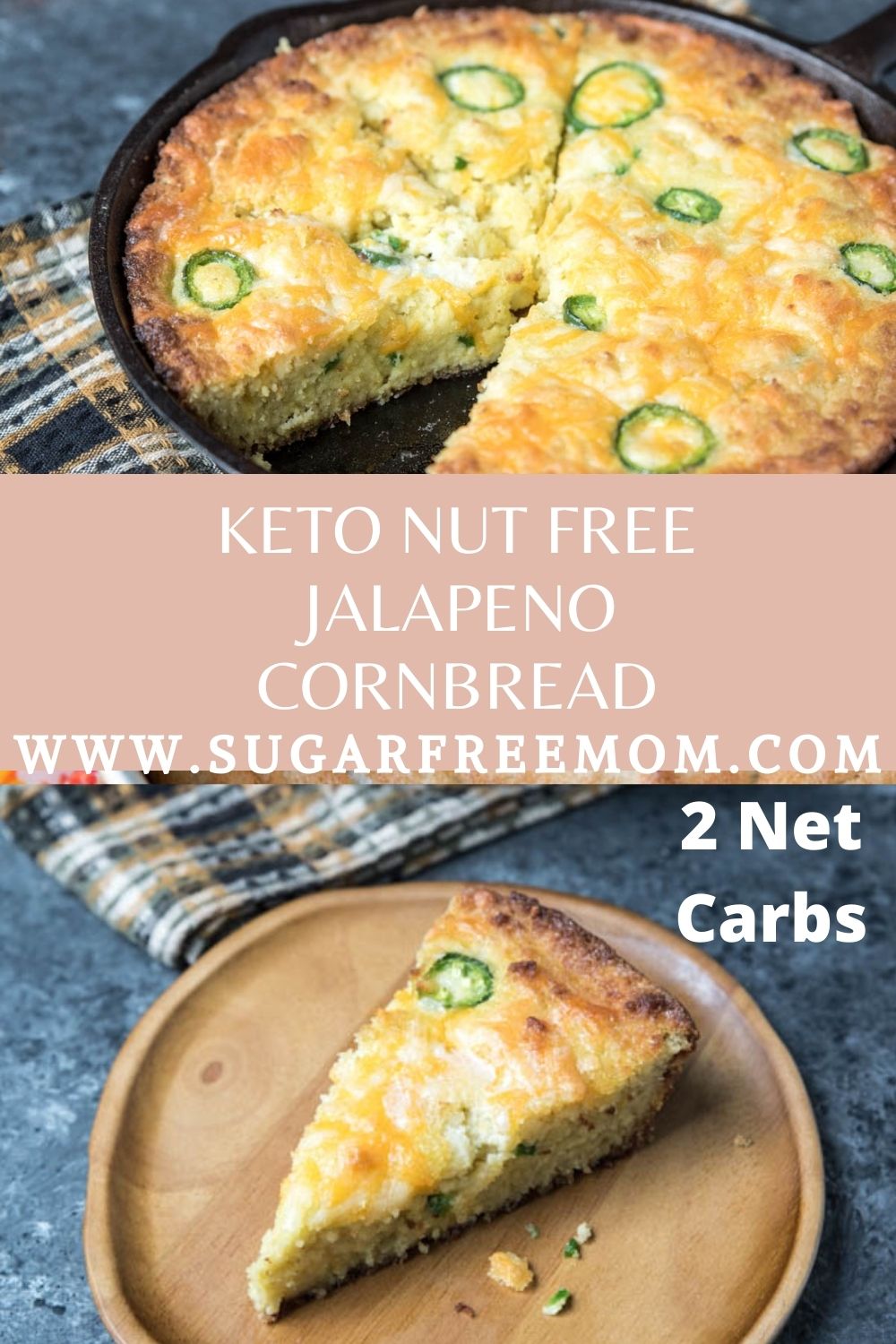 LOW CARB KETO MEAL PLANNING
If you love recipes like this for yourself and family, you might be interested in my meal planning membership. Weekly low carb keto meal plans sent to your inbox every Friday with a shopping list. The best part about my meal planning feature is that if you aren't interested in one of the meals you can swap it out for something else! You can even change serving sizes and the shopping list will adjust! It's pretty amazing software and I hope you'll take advantage of it. You can have a sustainable low carb/keto lifestyle when you're well prepared and planning meals is the key! LEARN MORE TODAY!
You can choose from Three Meal Plan Options:
Low Carb Meal Plan includes breakfast, lunch, dinner, and snacks with 40 net grams of carbs or less per day.

Keto Meal Plan includes breakfast, lunch, dinner, and snacks with 20 net grams of carbs or less per day.

Intermittent Fasting Keto Meal Plan includes 2 meals per day plus one protein/fat rich snack daily with no more than 20 TOTAL carbs per day.
KETO NUT FREE JALAPENO CORNBREAD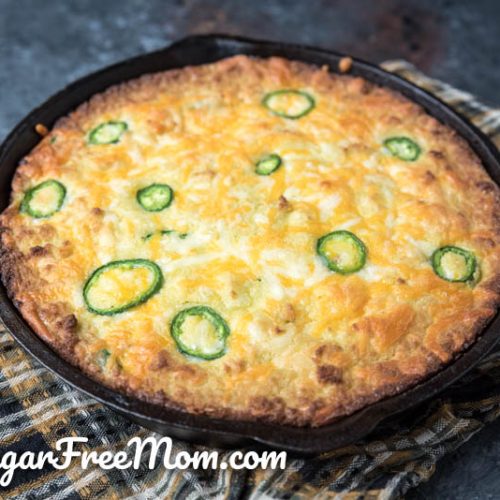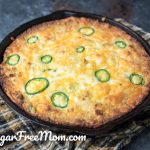 Print
Keto Nut Free Jalapeño Cornbread
Instructions
Preheat oven to 350 degrees F.

Grease an 8 inch cast iron skillet. 

In a stand mixer or bowl, whisk or blend eggs, heavy cream, sour cream and butter.

In another bowl whisk the flour, salt, baking soda, Better than Sugar sweetener and corn extract together.

Pour this into the stand mixer and blend until combined or stir to combine.

Add a ½ cup of the cheese and ½ of the sliced jalapeño, stir to combine well.

Spread in the skillet. Top with the remaining ¼ cup cheese and slices of jalapeños. Bake 35-40 minutes or until a toothpick in center comes out clean.

Allow to cool about 10 minutes before serving.
Notes
Net carbs: 2g
If you can get your hands on some sweet corn extract, it will taste even more like corn bread.
This recipe is adapted from my original cornbread recipe. 
Nutrition
Serving:
1
slice
|
Calories:
212
kcal
|
Carbohydrates:
6
g
|
Protein:
5
g
|
Fat:
18
g
|
Saturated Fat:
12
g
|
Polyunsaturated Fat:
1
g
|
Monounsaturated Fat:
4
g
|
Trans Fat:
1
g
|
Cholesterol:
87
mg
|
Sodium:
349
mg
|
Potassium:
46
mg
|
Fiber:
4
g
|
Sugar:
1
g
|
Vitamin A:
459
IU
|
Vitamin C:
1
mg
|
Calcium:
72
mg
|
Iron:
1
mg