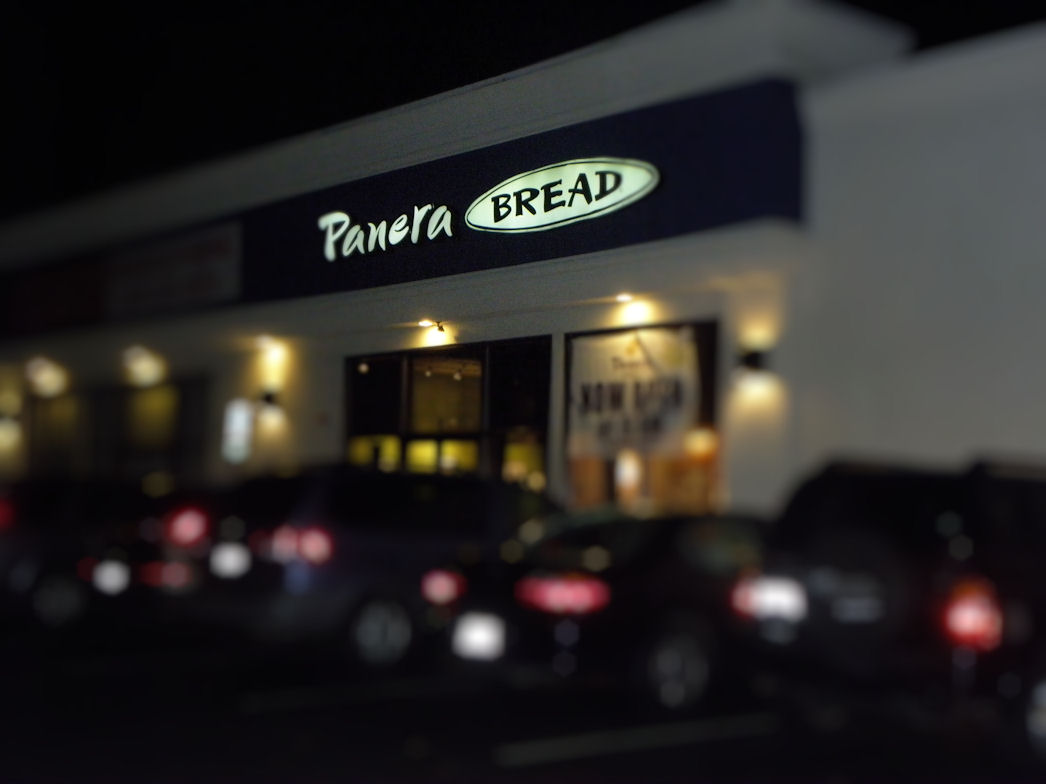 Panera Bread. Most know the name well. You not only can get a great cup of coffee and free wi- fi but, incredible-not your-ordinary- food and snacks. Their menu is what sets them apart from the standard "take your order, get your food fast" places.
For a quick meal, food that won't leave you feeling horrible after you eat it or for a leisurely get together with friends that can last hours, Panera is it. No worries about friends coming late and having to wait to order, no worries about splitting bills. End of story I am sold on Panera.
So when I was asked to sample and review one of their signature soups as part of their Taste Masters Outreach Program, I surely agreed! My wonderful friends and I have been regularly heading to Panera once a month, on the last Friday of the month to be exact, for almost 10 years, thus far. We plan to continue until we are all old and need a ride there by our children because letting us drive would be a hazard to others LOL. 🙂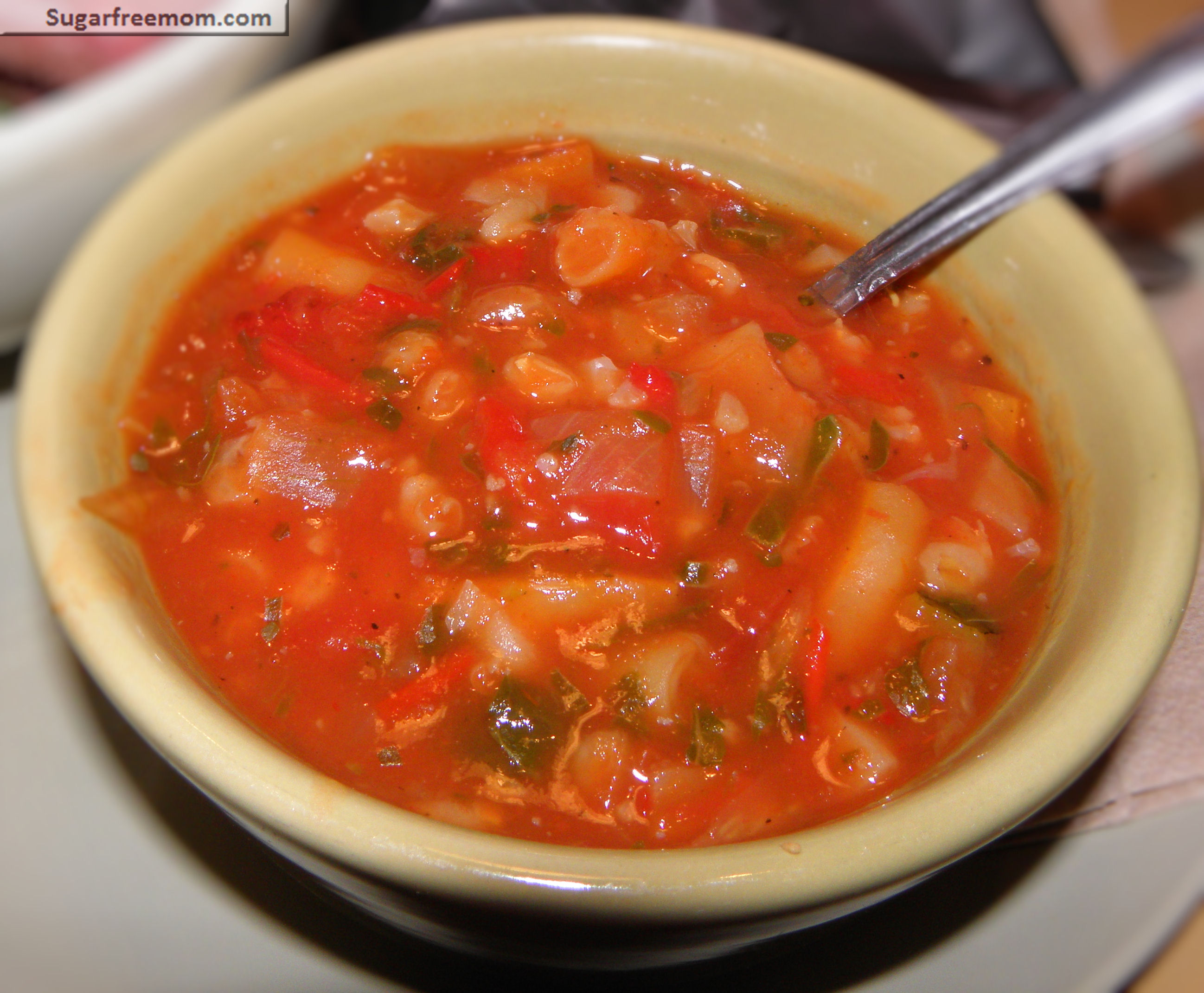 Here's my soup of choice. Low-Fat Vegetarian Garden Vegetable with Pesto and it did not disappoint. Loaded with fresh veggies like spinach, onions, carrots, green beans, tomatoes, fresh parsley, pesto and some barely. Perfect for a cold winter New England night.
I would have actually preferred a bit more heavy on the pesto flavor since the tomato base was bursting with flavor, but can't deny I devoured the entire bowl and loved it.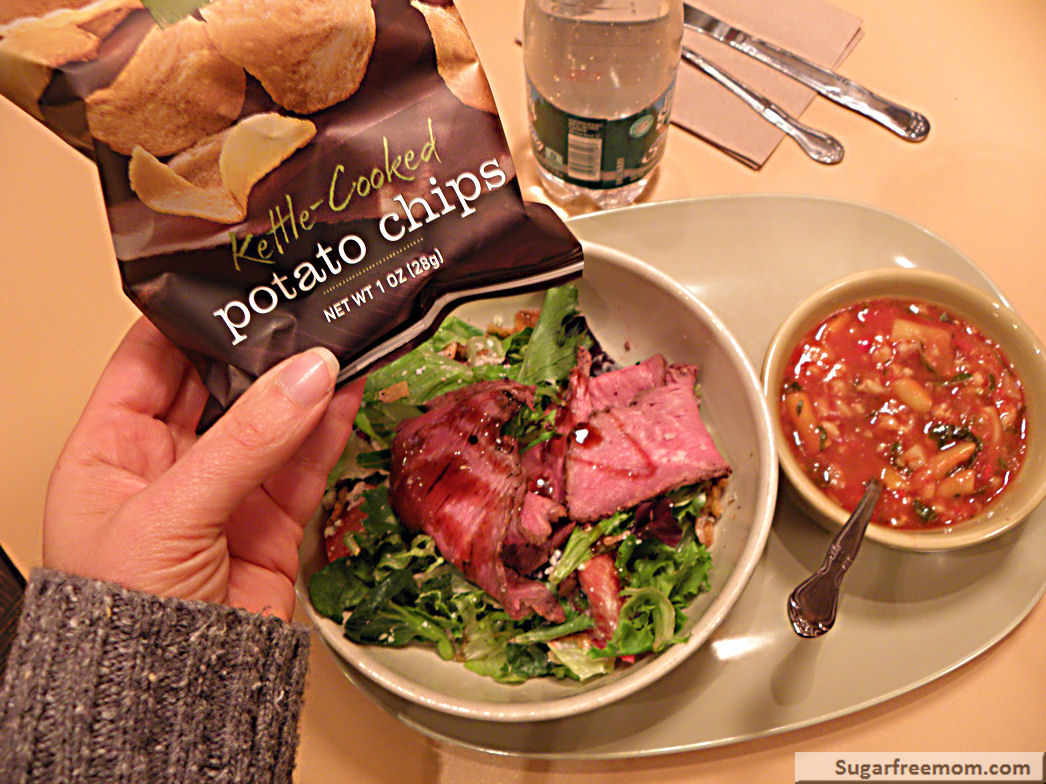 Along with my soup I enjoyed a Blue Cheese steak salad that was amazing! Of course from the pic you can see I do not deny myself the Panera chips as they are the very best chips if you are planning on splurging!
Please tell you've been to Panera Bread?! Do you enjoy the chips at Panera? What's your favorite meal there?

* Panera Bread provided a stipend for this review but as always all opinions are my own.