It's What I Ate Wednesday time! My visual food journal for all of you to see what I've been eating lately!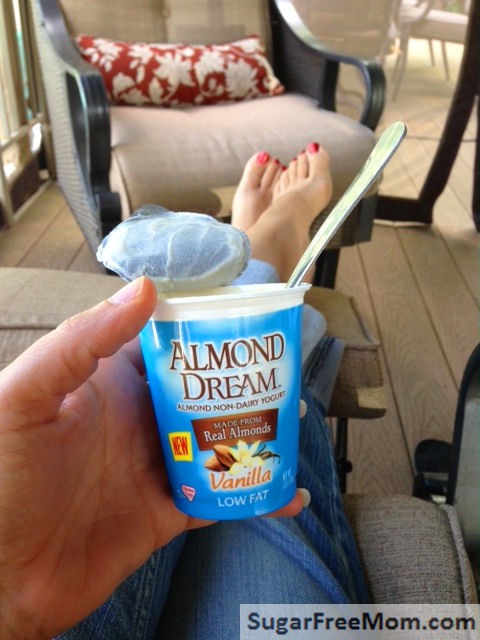 Last week my hubby was away with my oldest son at boyscout camp so I took advantage of easy meals and visiting my mom's house a couple of nights as well. I tried this Almond yogurt for the first time, but was disappointed that I hadn't checked the label on the back well enough and the ingredient maltodextrin was in it. Although I liked the taste even better than coconut yogurt I don't want to ingest maltodextrin. Boo! I won't be buying it again.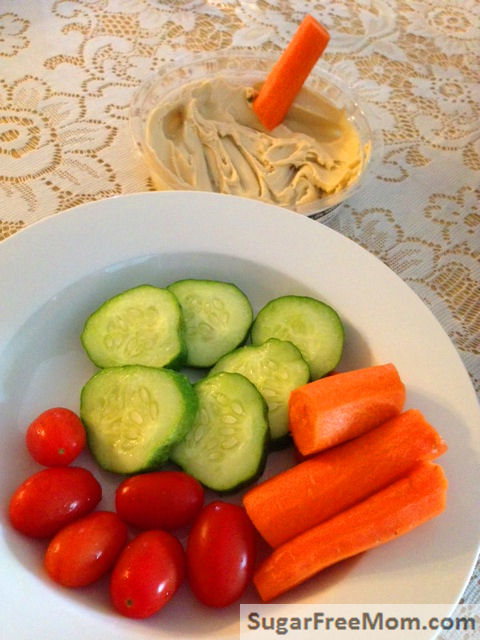 Simple is what I do best. This is easy and makes me happy for lunch, hummus and veggies. 🙂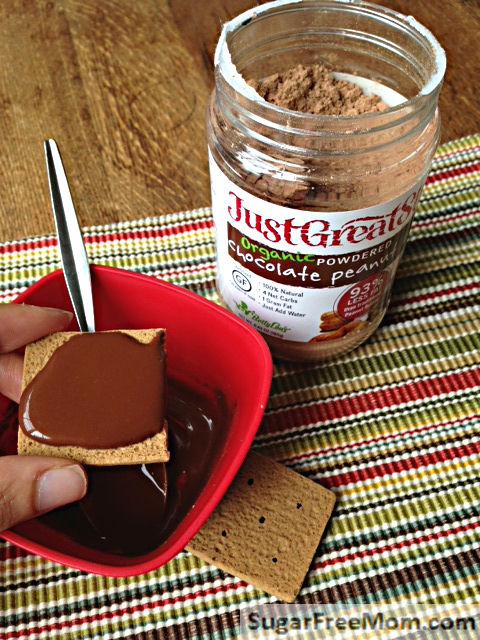 My new favorite product is this delicious chocolate peanut butter powder by Just Great Stuff. Loved it so much I made a video to tell you about it! Even made a video to tell you about the yummy looking graham crackers you see in the pic!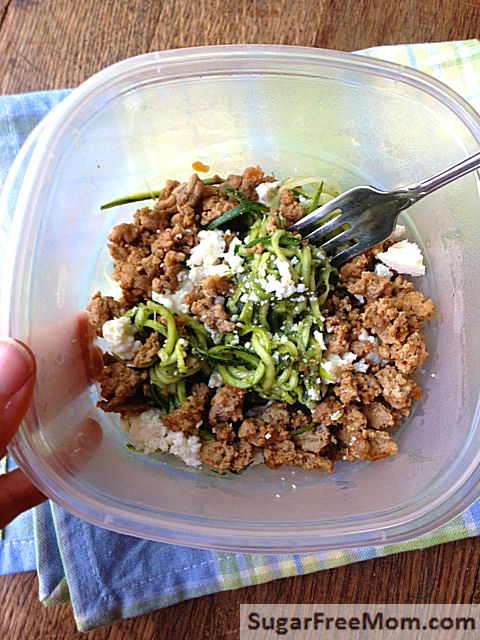 For dinner I had made zucchini noodles with pesto for myself, new recipe and added some ground turkey from which I had made tacos for my younger two kiddies. I also threw in a little crumbled queso fresco which is kind of like feta cheese. It was YUM!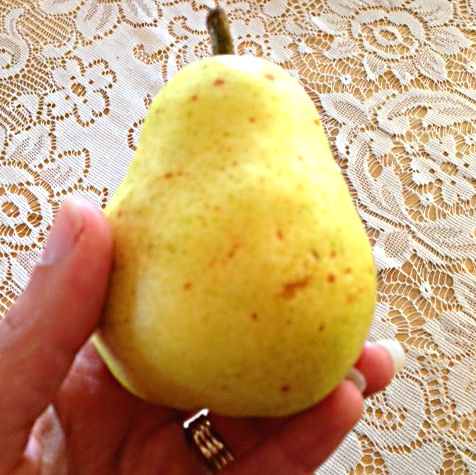 I finished my night off with a juicy ripe pear! Simple works for me!
Have you tried the Almond yogurt above or the Just Great Stuff Peanut Butter? Thoughts?