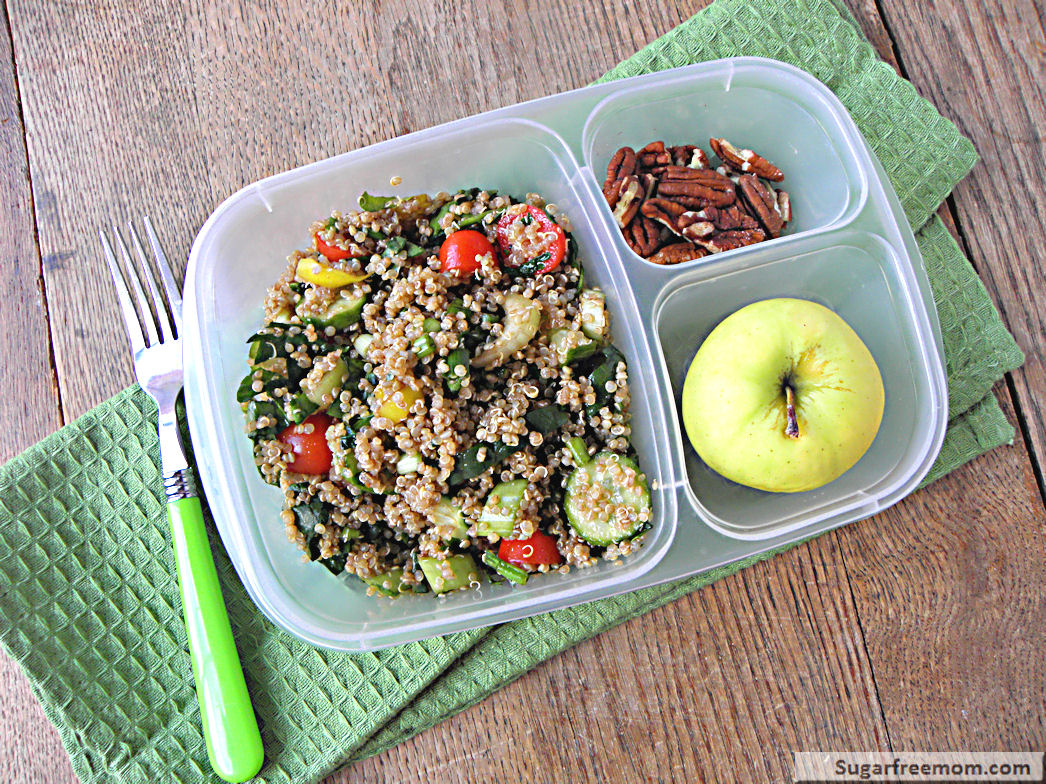 A simple healthy lunch to go or dinner to go can be yours with a small amount of time the night before to pack it. Quinoa is the quickest ingredient to cook and everything you put with it tastes fantastic. The recipe takes under 20 minutes to put together and once done provides you with 4 servings. You can certainly have more than one in your meal-to-go, totally up to you. 🙂
Making a recipe that provides a few days of left overs for lunch is what I live for! Adding the balsamic dressing into the salad the night before is wonderful since the flavors will have time to gel and get delicious for you the next day.
I made this last week for my homeschool co- op day and always feel happy when my packed lunch is the envy in the parents lounge! It smells amazing and tastes even better!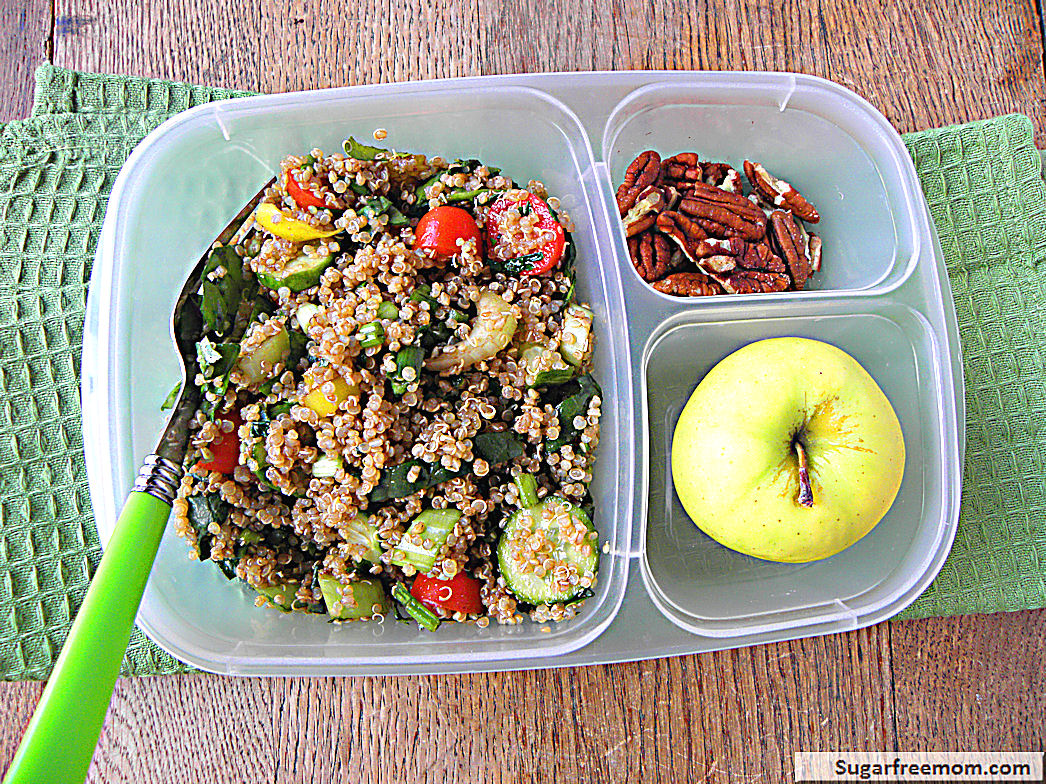 If quinoa doesn't' suit your fancy, you can check out all my other Meal-to Go recipes!
Nutrition Info [Entire meal]
Servings:1* Calories: 551* Fat: 30g* Cholesterol: 0mg* Sodium: 320mg* Carbs: 68g* Fiber: 12g* Sugars: 28g* Protein: 10g*
Weight Watchers Points+:
Veggie salad: 6*
Pecans: 5*
Apple: 0*
Veggie Quinoa Salad Meal-to-Go
[sc:Ziplist]
Ingredients
Keep refrigerated until ready to eat. Enjoy!