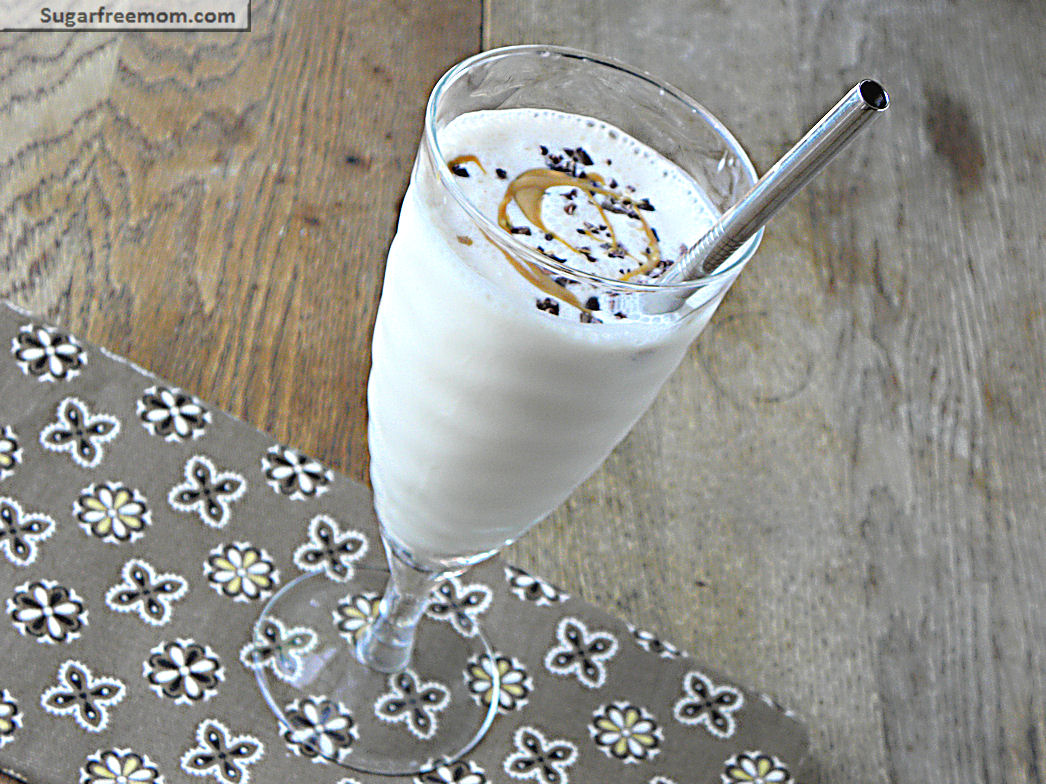 Smoothies are a fabulous, agreed? Make them for a snack or replace a meal. Either way, its a wonderful option for some quick, healthy nourishment when you are in a rush.
This smoothie can be made with or without protein powder. I've provided nutrition info for both below. I slightly adapted my High Protein Chocolate Smoothie to make this yummy peanut butter concoction and it will not disappoint.
I've tried it with protein powder and without. The version without is lighter, less heavy and thick, but still high in protein and a perfect snack. I made it with a new protein powder I'm trying by Jillian Michael's and it created a nice and very thick kind of smoothie. When I had no time for dinner the smoothie with the protein was perfect for me and quite filling.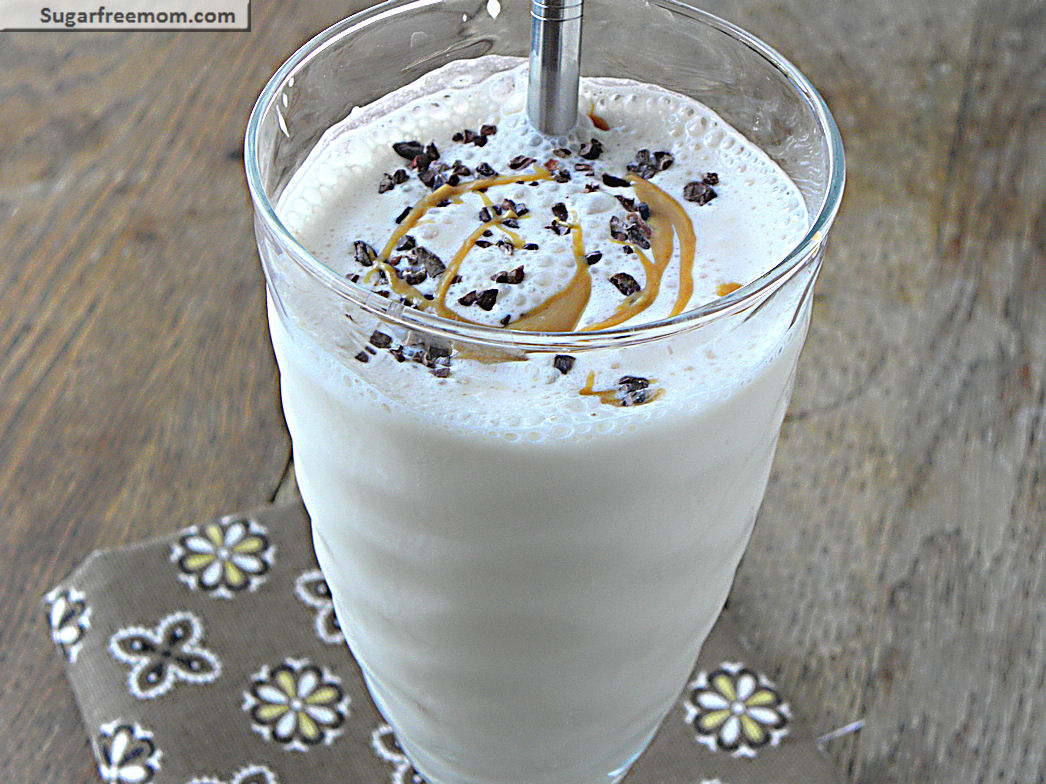 This is only the second whey protein I've tried. The stats on this so you can compare your own to it: Calories:100, Fat 2g, Cholesterol 45mg, Carbs 7g, Fiber 3g, Sugars 3g, Protein 15g. It does contain stevia, but is only slightly sweet when made alone with water or almond milk. To read about my first whey protein check this post.
So if your protein powder is sweetened you may or may not need more stevia in the smoothie. Just taste after its blended and adjust if needed. I used English Toffee made by Sweetleaf. If you purchase online through iherb.com and use my coupon code YAJ035 you'll receive a great discount!
Nutrition Inf0
With 1 Scoop Whey Protein Powder
Servings:1* Calories: 288* Fat: 11g* Cholesterol: 50mg* Sodium: 555mg* Carbs: 13g* Fiber: 4g* Sugars: 7g* Protein: 33g* Points+: 7*
Peanut Butter Protein Smoothie: No Sugar Added
Author:
Prep time:
Total time:
Ingredients
½ cup unsweetened almond milk
½ cup cottage cheese, low fat
1 tablespoon natural peanut butter, no sugar added
1 cup ice
2 droppers full liquid stevia (I used toffee flavor but vanilla or plain will work)
Optional: 1 scoop Whey Protein
Optional topping: cacao nibs, drizzle of peanut butter
Instructions
Combine all ingredients in your blender and blend until smooth. Makes just shy of 2 cups.
Serving size:
1
Calories:
188
Fat:
9g
Carbohydrates:
6g
Sugar:
4g
Sodium:
505mg
Fiber:
1g
Protein:
18g
Cholesterol:
5mg
Notes
Weight Watchers PointsPlus: 5*
Other recipes you might like: