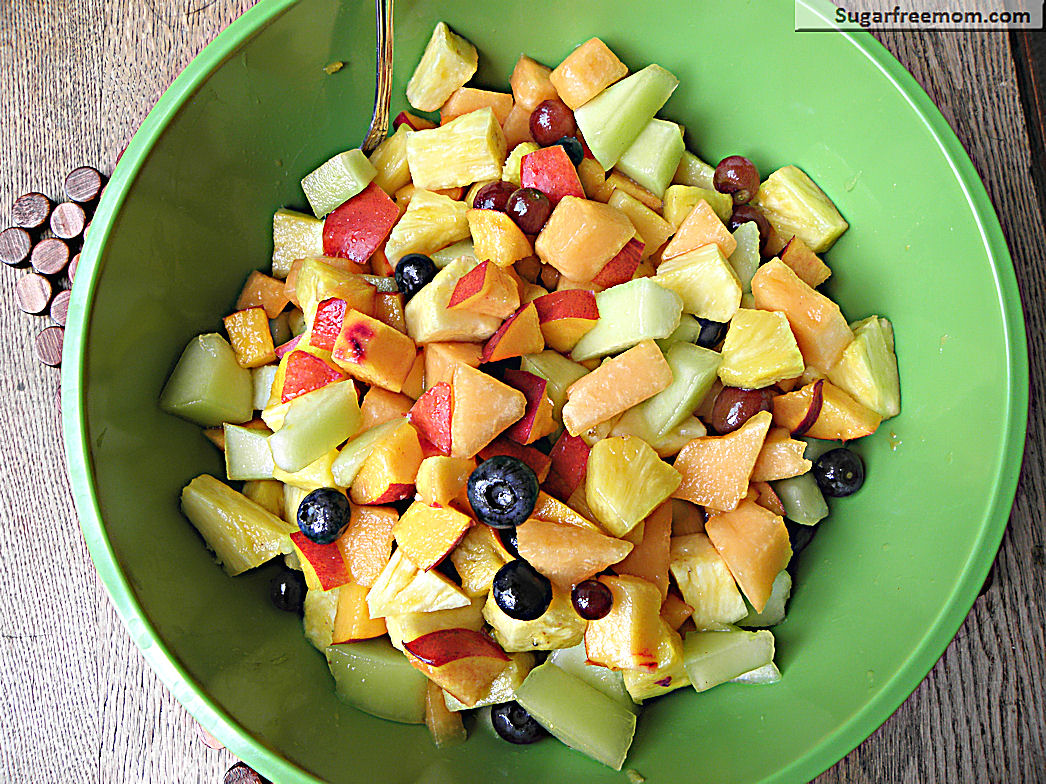 Beautiful fresh summer fruits make for the best kind of side dish or healthy dessert. Nectarines, honey dew melon, cantaloupe, grapes, blueberries and fresh pineapple make this the sweetest snack at any party.
You can even change out these fruits and add watermelon or cherries, or even strawberries, but what makes this really special is the dressing!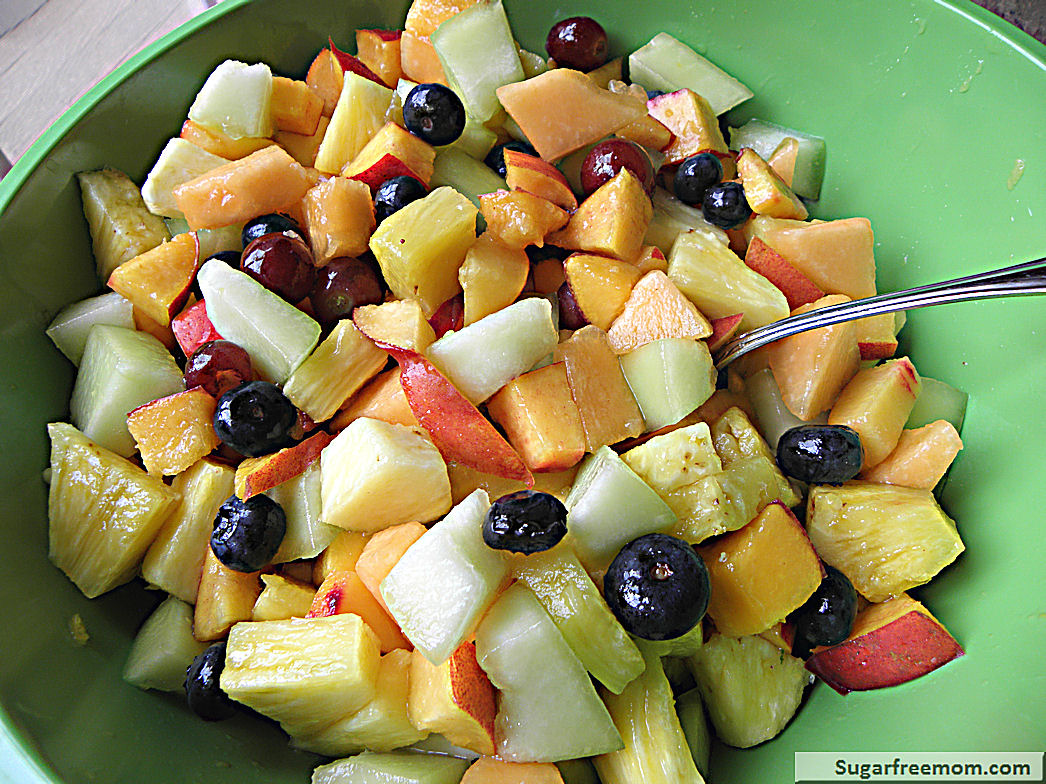 I brought this to my parents for a family birthday party recently and it always goes fast. It's so refreshing and enjoyable after a nice meal. I enjoyed it instead of eating other desserts full of sugar I just don't want to consume. This hits the spot every time.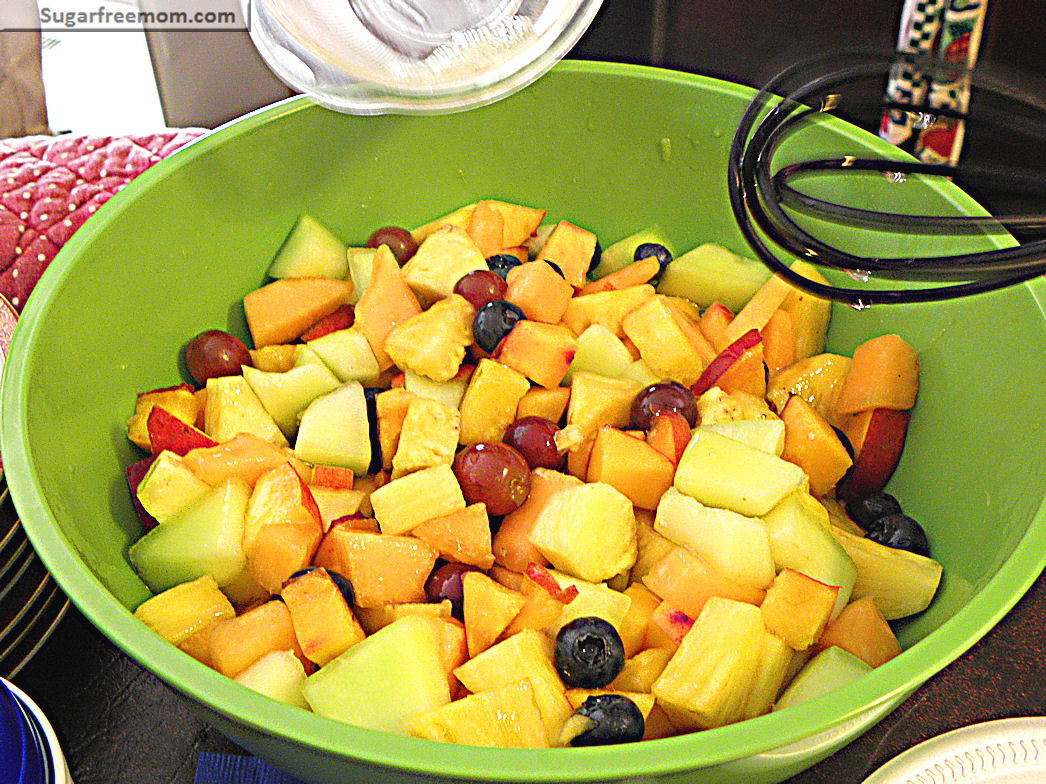 Chill the fruit in the fridge and whisk up the dressing right before serving. Pour it over and enjoy!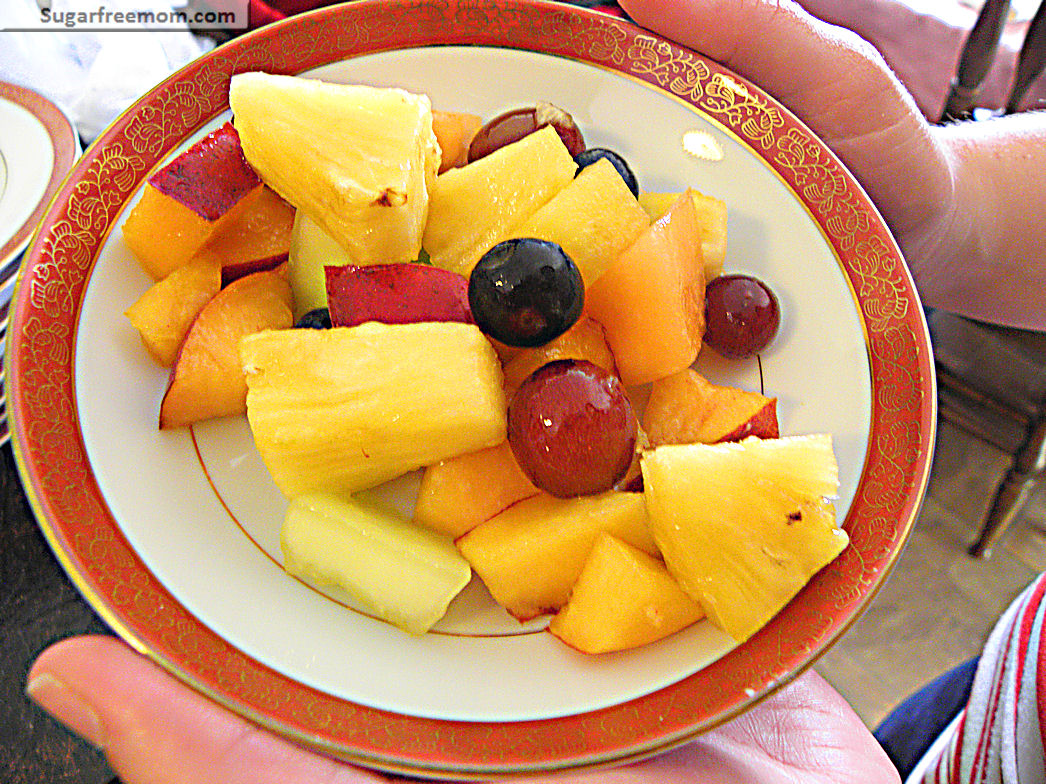 Fruit Salad with Honey Lemon Dressing
[sc:Ziplist]
Ingredients
2 cups honey dew melon, cubed
1 cup red grapes
1 cup blueberries
2 cups sliced nectarines
2 cups cubed cantaloupe
1 pineapple or about 4 cups
Dressing
4 tablespoons lemon juice
4 tablespoons honey
Directions
Combine fruit in a large serving bowl and chill until ready to serve. In a small bowl whisk together the lemon juice and honey. Just before serving whisk dressing again and toss with fruit, stir gently to coat. Makes 12 cups.
Nutrition Info
Servings: 12* Calories per serving: 96* Fat: 0g* Cholesterol: 0mg* Sodium: 11mg* Carbs: 25g* Fiber: 2g* Sugars: 21g* Protein: 1g* Points+: 0*
Other recipes you might like: