No Bake Sugar Free Chocolate Protein Bites are made without grains, without nuts and low carb!
Nut Free snacks for school lunches can be a daunting task. I've got two boys with tree nut and peanut allergies so I know how difficult it is to even find allergy friendly snacks even in health food stores. Most of the time, I make my own snacks to avoid worry about whether the products have been processed in a facility that processes nuts and how it will effect my littlest man who is severely allergic than the oldest.
Todays lunchbox snack is for my daughter who recently got braces and can't have anything chewy, gooey or crunchy. Not an easy task either I should say.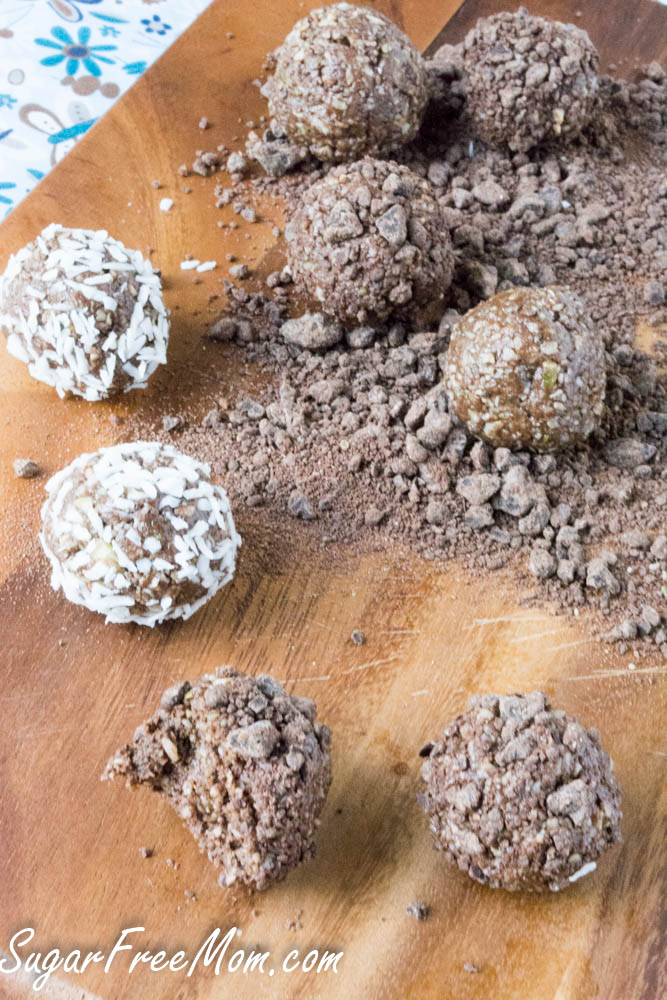 Over the last few months I've partnered with Kohl's and their #makeyourmove campaign promoting getting more time outdoors, being active, away from electronics and spending time together with those you love. Taking care of yourself not only in the mind, but body too, is also part of my own personal #makeyourmove campaign. Taking care of myself as a mom means allowing myself time to work out, planning easy meals and not leaving all the chores for just me, which causes major stress and unhappiness.
Teaching my kids to be more independent in the kitchen and assigning chores for them that help us all in our home together makes the days go smoother and the nights be more focused on time together as a family.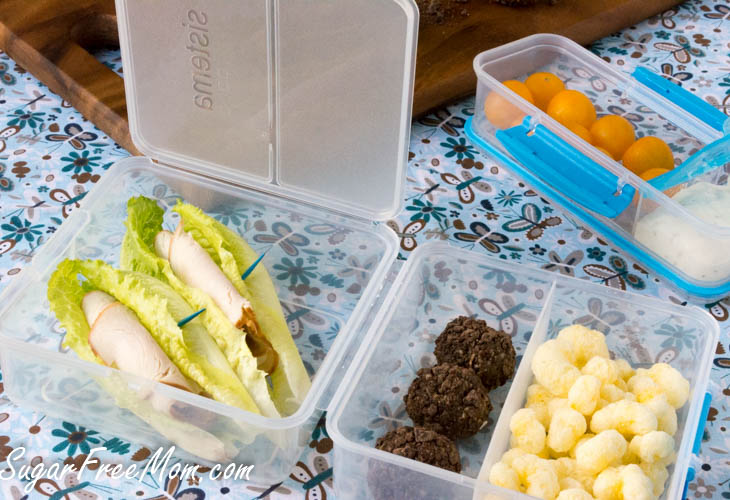 The recipe I'm sharing today was made by my 12 year old daughter. I created the recipe so that it wouldn't involve much work and no baking, something she could easily whip up on a weekly basis with little to no -MOM -involvement.
Love these awesome containers? I found them at Kohl's and they are perfect! I also let me daughter pick out a new backpack, isn't it cute! SO many choices she had a hard time deciding!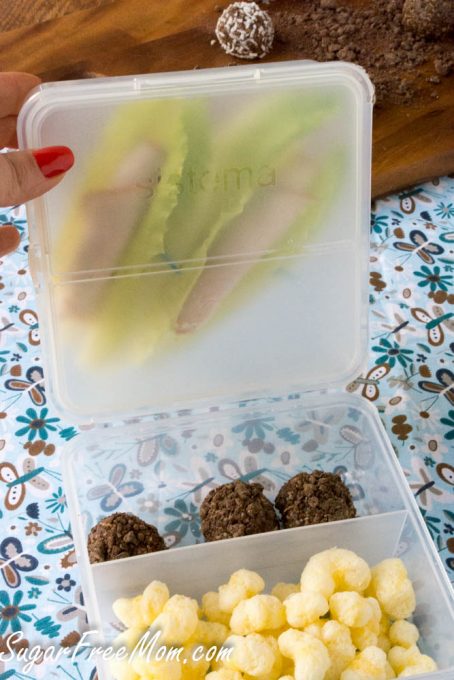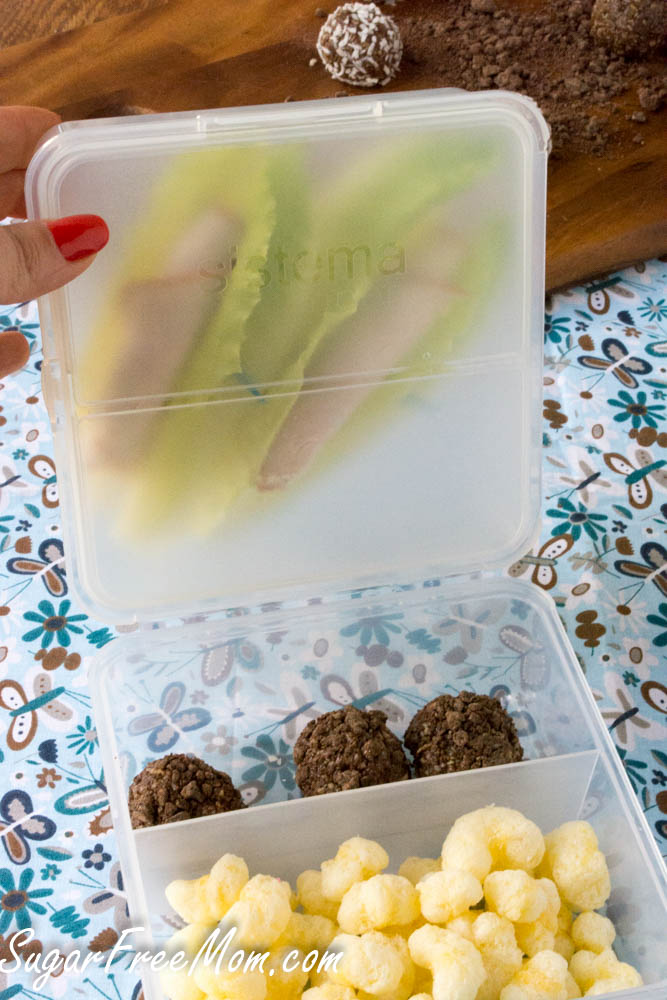 This holds a nice sandwich or salad and folds perfect over two other compartments.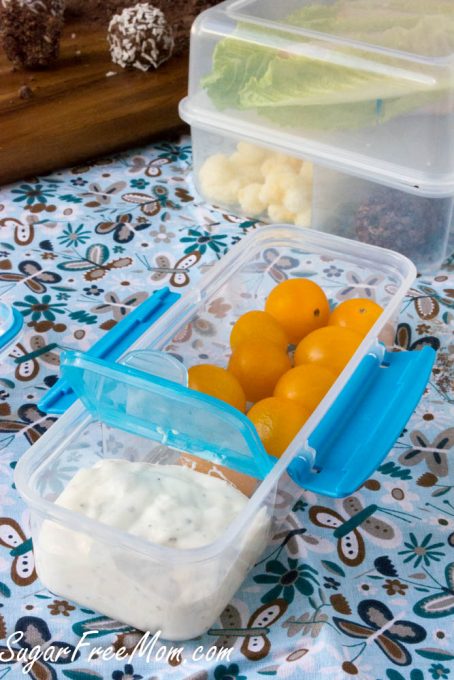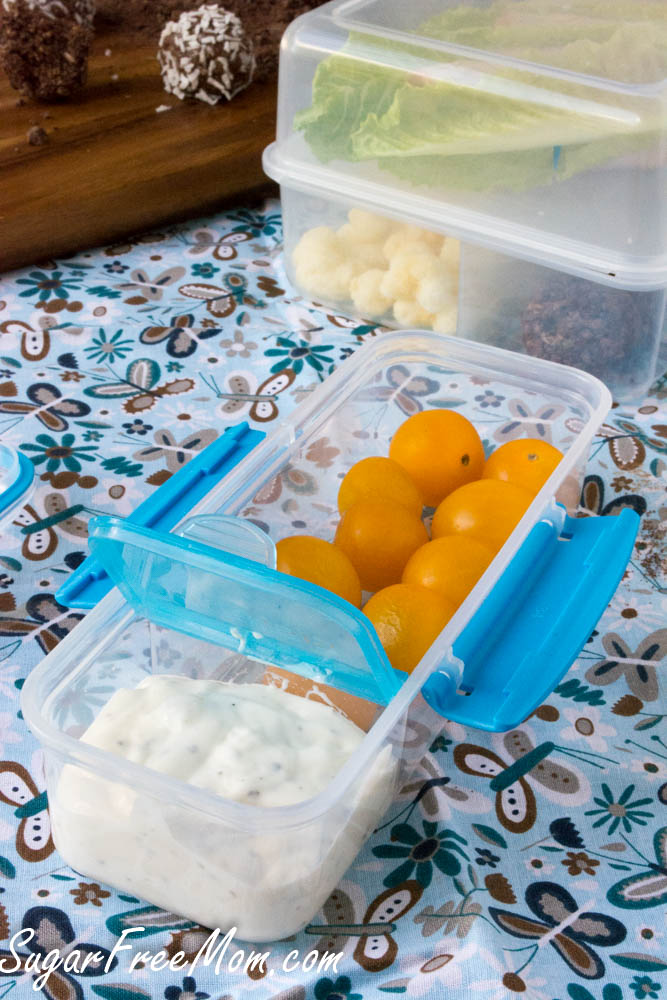 I love this container as well, no leaks for the Homemade Ranch dip from my cookbook and cherry tomatoes!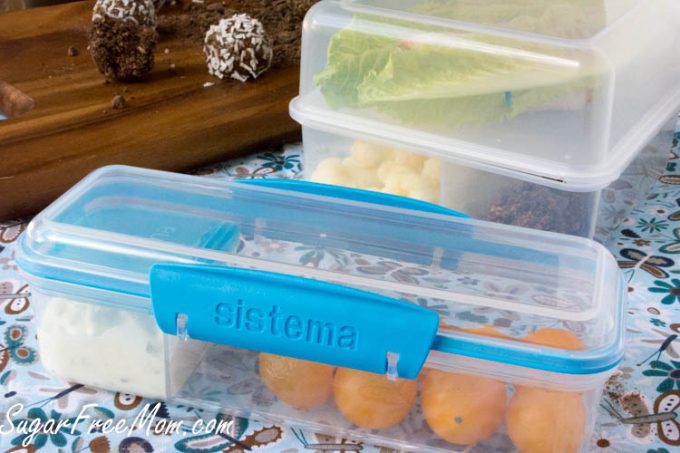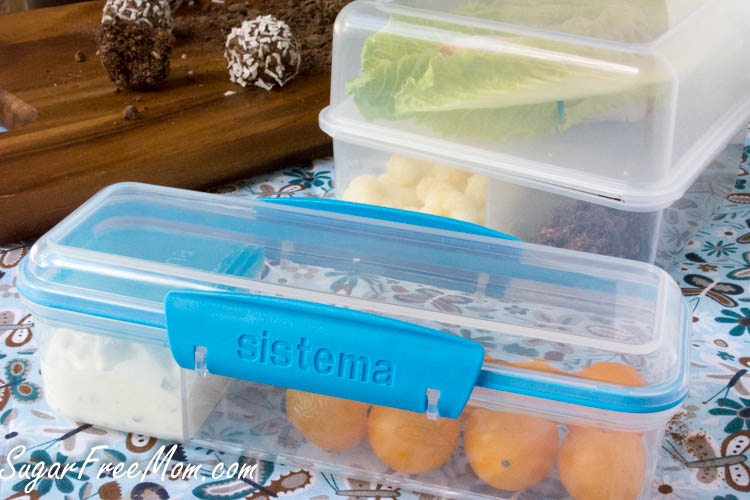 Sealed well, placed into a lunch bag and she is good to go.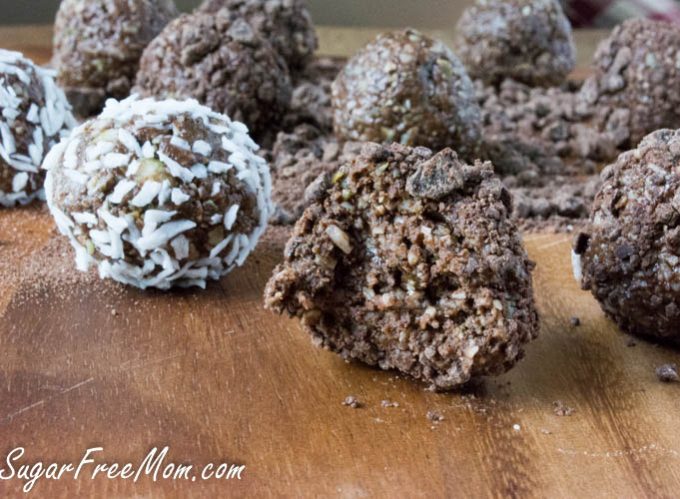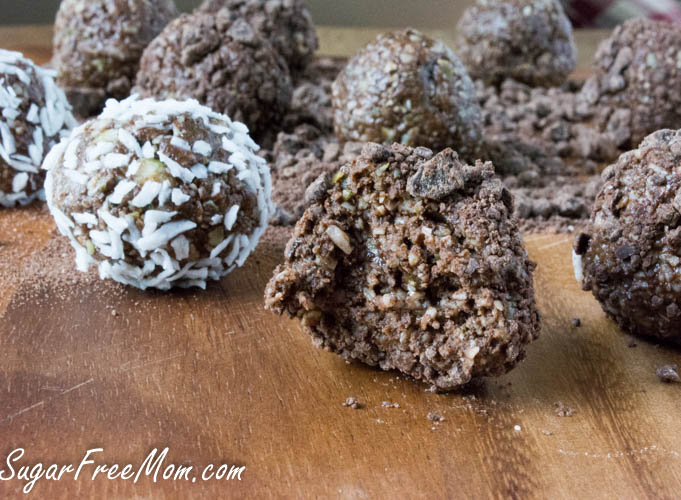 These easy chocolate bites contain a good amount of protein, are grain free and nut free making them ideal for school lunchboxes! Best part is the ingredients go into a food processor, then just rolled into balls and refrigerated making it easy for a child to make and helping a mom create more independent kids in the kitchen!
Want to learn more about the healthy solutions offered at Kohl's and their #MakeYourMove campaign? Check out their social channels: Facebook, Twitter, Instagram and Pinterest.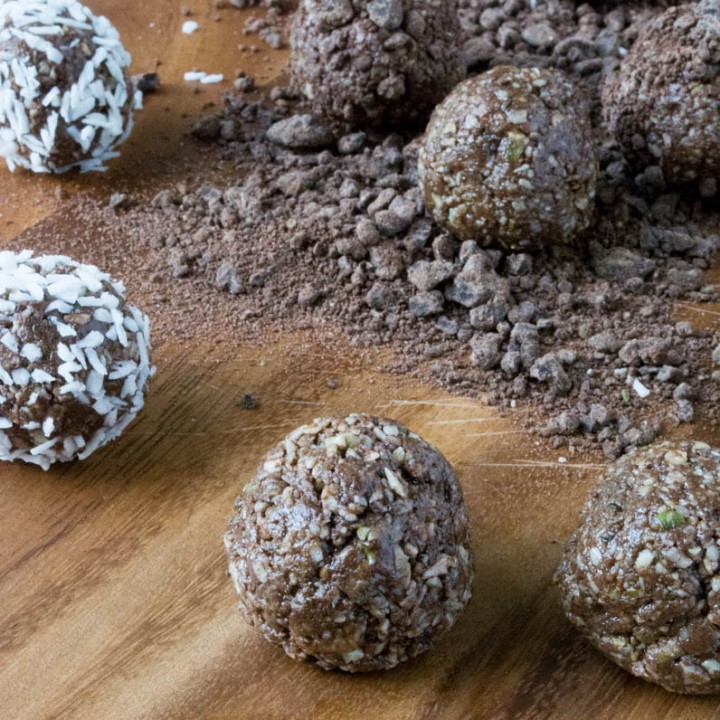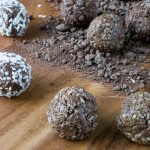 Print
No Bake Sugar Free Chocolate Protein Bites (Grain Free, Low Carb, Nut Free)
Instructions
Place all ingredients into a food processor and blend until combined.

Taste and adjust sweetener if needed.

Use a small cookie scoop and shape into 12 balls.

Roll in optional coating if desired.

Refrigerate until ready to serve.
Notes
Net Carbs for 2 Balls: 9.9 grams
Nutrition
Serving:
2
g
|
Calories:
305
kcal
|
Carbohydrates:
12.9
g
|
Protein:
10.6
g
|
Fat:
26.4
g
|
Saturated Fat:
8.7
g
|
Sodium:
206
mg
|
Fiber:
3
g
This post is sponsored by FitFluential on behalf of Kohl's.