This Quick Keto Toast is Low Carb, Paleo, Egg Free, Nut Free and Perfect for the AIP diet as well!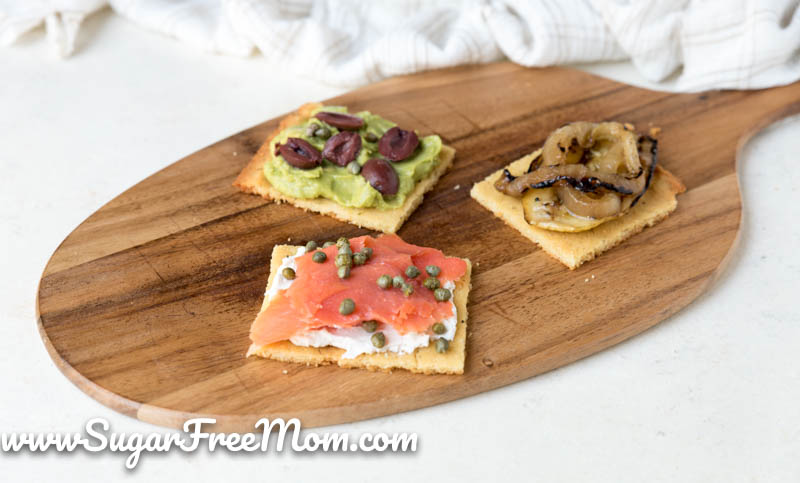 Easy Low Carb Toast
NO eggs needed for this awesome Keto Toast! If you're in need of a quick keto toast that you can enjoy for breakfast or lunch or a snack, that's nut free, egg free, paleo and AIP compliant than look no further, this recipe was made for you!
This idea was inspired by one of my other recipes, Low Carb Avocado Toast but it uses almond flour. Many of you know my youngest has a tree nut and peanut allergy so he was pretty sad he couldn't enjoy that toast with smoked salmon which he loves. My other recent dilemma that also inspired this recipe, was what I shared on Instagram regarding having to go on the AIP diet (autoimmune protocol diet) for some symptoms that were too uncomfortable and just not going away. Then I received myEpstein Bar diagnosis and shortly after that I found out I was hypothyroid which explains a lot!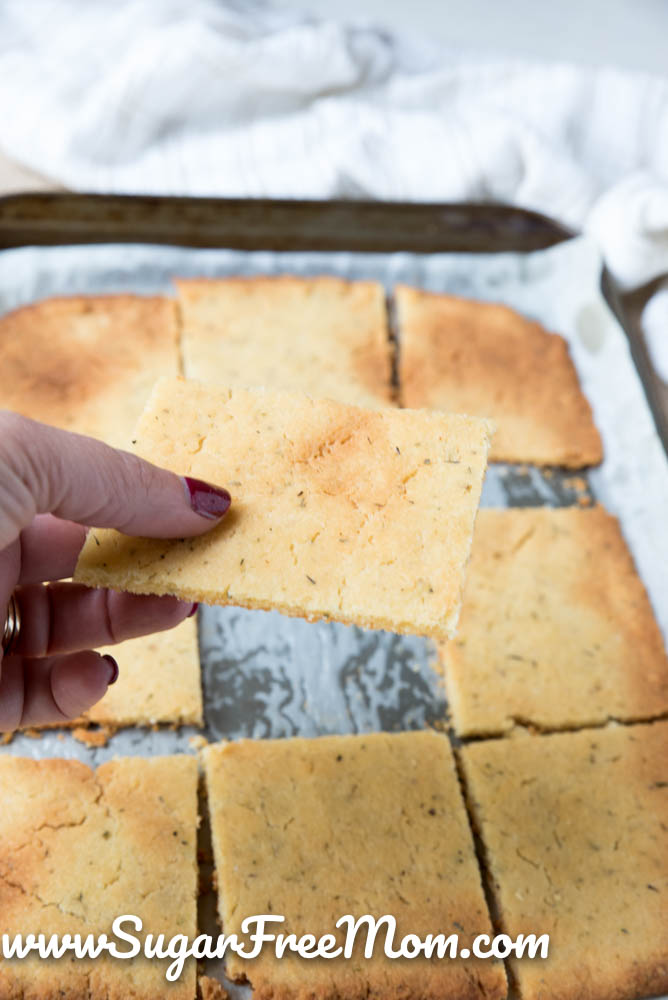 What is the AIP Diet?
AIP diet is an autoimmune protocol diet which eliminates many foods I was eating on a daily basis like, coffee, nuts, seeds, eggs, dairy, nightshade vegetables, and even chocolate! It was sad and I was depressed for a bit. Now I'm currently in my 4th week and will start reintroducing one thing at a time to see how my body reacts. I'm also going to get a food allergy test done and I'm seeing an endocrinologist who is exceptional and doing more tests. For now I am feeling better but the symptoms haven't disappeared, though they have diminished.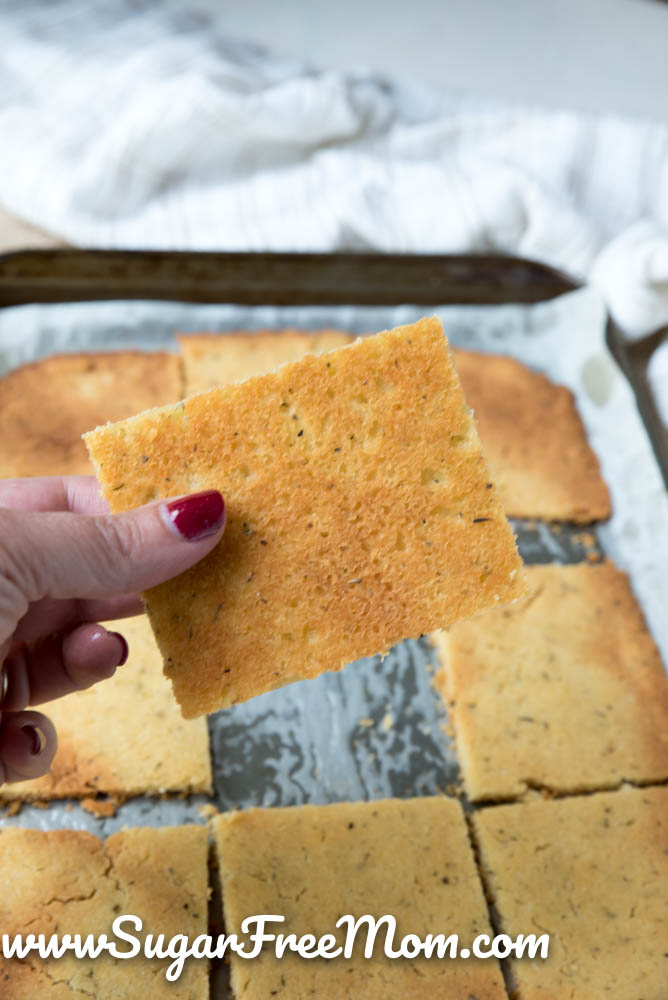 I was getting pretty sick and tired of not being able to eat my Favorite Coconut Flour bread because it contains eggs and was really sick and tired of having just protein for breakfast. The only good thing that came out of this was I was able to make a fantastic dairy free fat bomb, my Blackberry Fat Bombs and that helped ease my pain a bit.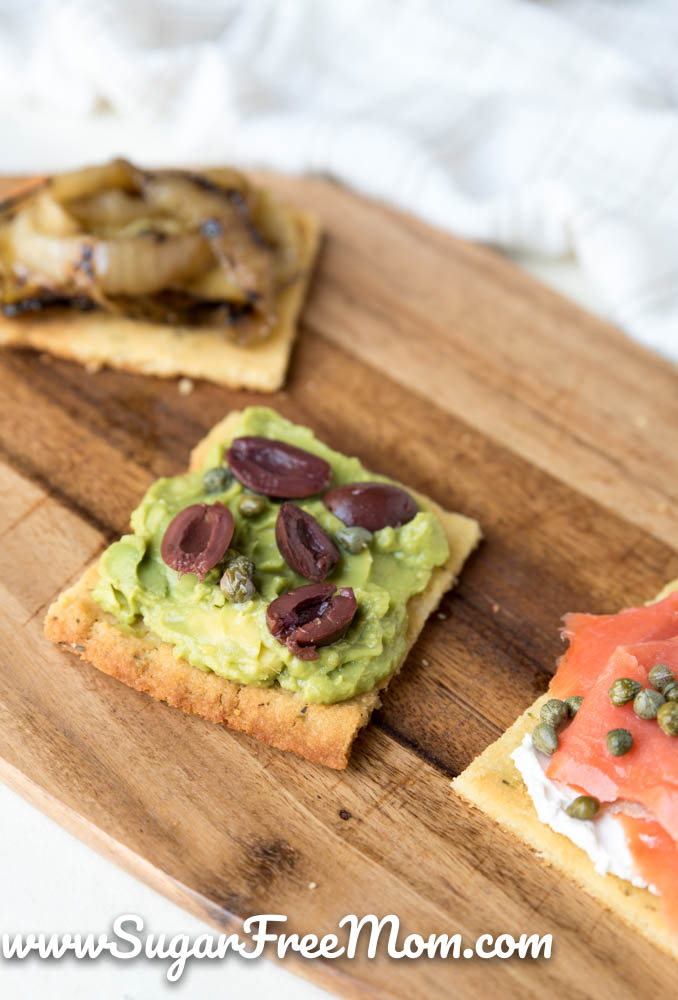 Egg Replacements
Since I can't have chia seeds or flaxseeds, the typical option for a vegan egg, I knew I had to get creative here. I researched and found you can make an egg replacement with beef gelatin powder! It's great if the recipe only needs 1-3 eggs. I did in fact try replacing the 6 eggs in my Keto Coconut Flour Bread and it didn't work, so don't try that. But for a simple toast like in this recipe, it worked fabulously and in fact it made these nice and crisp!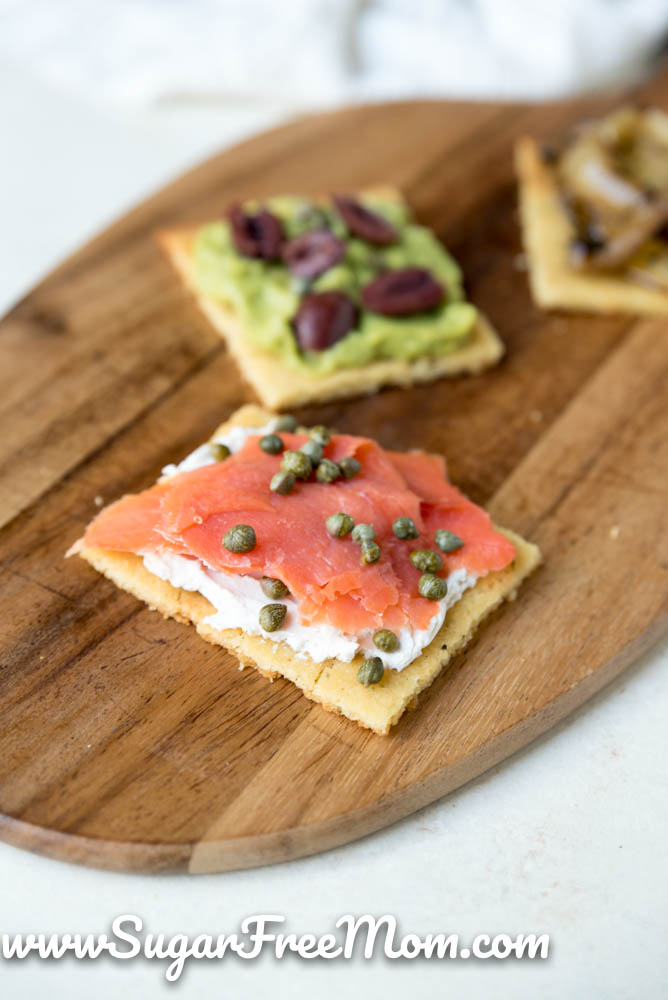 I was even surprised myself at how delicious this toast is. These could even be considered a cracker if you cut them into smaller pieces. But however you use this recipe, it's quick keto toast that will satisfy! If you don't have an egg allergy simply replace the gelatin and water used for 2 eggs. Nutrition info below is strictly just for the toast, not any of the toppings you see in the pictures.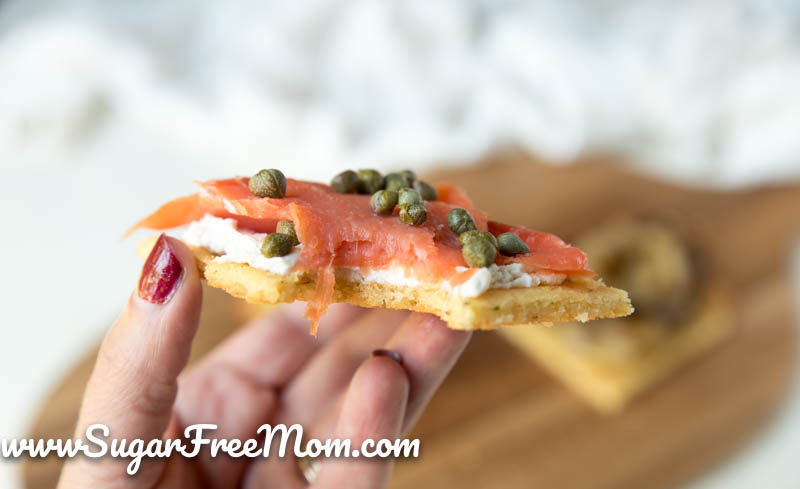 Meal Plan Membership
Make your life simpler and stress free by joining our meal plan membership on a month to month basis or pay for the discounted 1 year membership. Weekly low carb and/or keto meal plans are sent to your inbox every Friday with shopping list. The best part about my meal planning feature is that if you aren't interested in one of the dinner meals you can swap it out for something else! You can even change serving sizes and the shopping list will adjust! It pretty amazing software and I hope you'll take advantage of it. You can have a sustainable low carb/keto lifestyle when you're well prepared and planning meals is the key! LEARN MORE TODAY!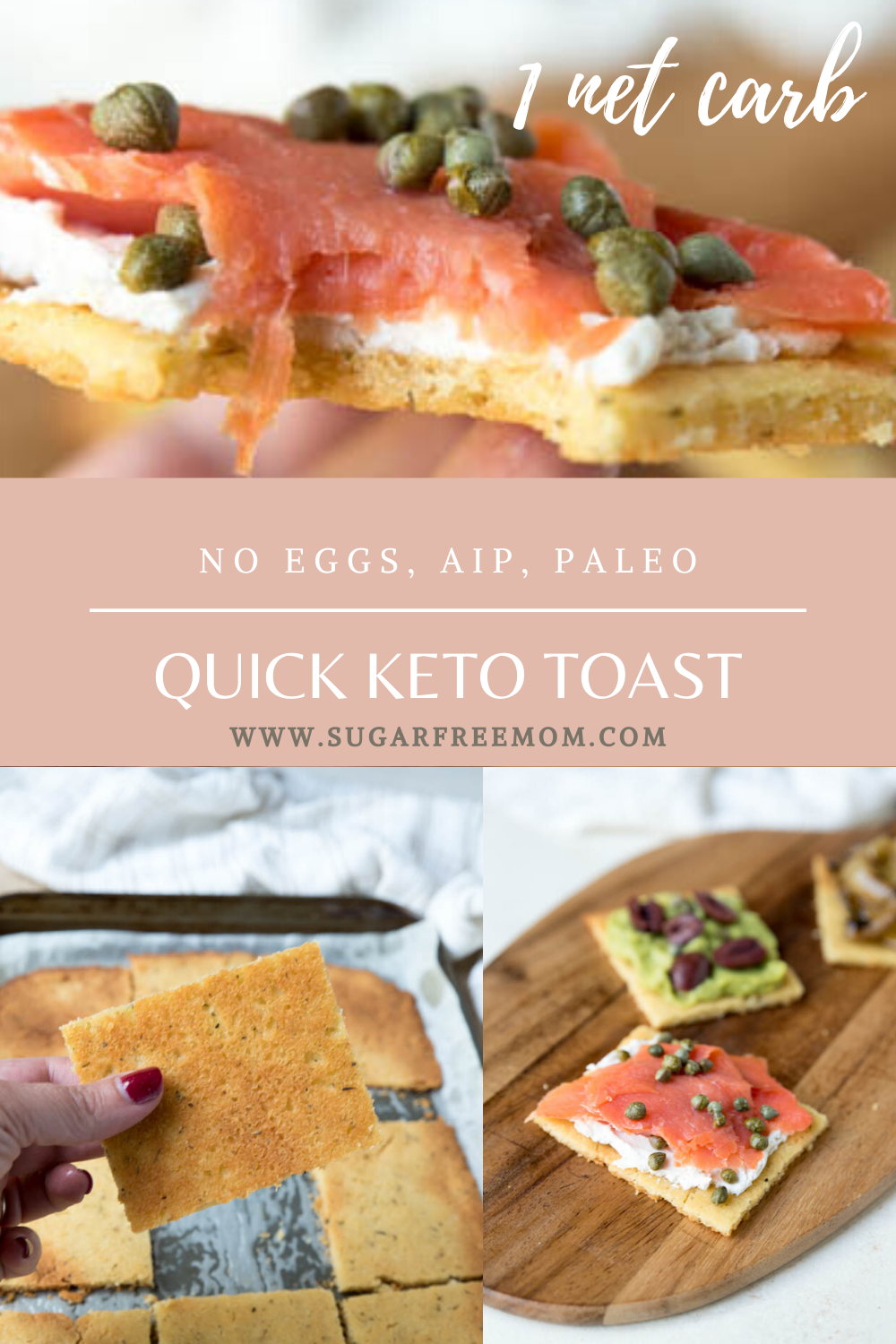 Here's a LIVE Video showing you How I make this Quick Keto Toast:

Quick Keto Toast
Print
Quick Keto Toast
Instructions
Preheat oven to 350 degrees F.

In a small bowl mix the gelatin with 2 tablespoons water and stir until paste like. Boil the remaining 4 tablespoons of water. Stir into the gelatin and give it time to dissolve. Continue to stir until no lumps.

Add the gelatin mixture to a large bowl and add in the rest of the ingredients. Stir together well.

Line a baking pan with parchment paper and spread batter evenly to a 9 by 10 rectangle.

Bake 22-24 minutes or until edges are browned and center is baked. Allow to cool 20 minutes before slicing and serving.

Add your favorite toppings and enjoy!

Store in aluminum foil on counter to keep crispness.
Notes
Net Carbs: 1g
Brenda's Notes:
If you have no egg allergy, simply replace the gelatin powder and the water with 2 eggs. 
This recipe was first published in August 2018.
Nutrition
Serving:
1
piece
|
Calories:
149
kcal
|
Carbohydrates:
3
g
|
Protein:
2
g
|
Fat:
13
g
|
Saturated Fat:
2
g
|
Sodium:
17
mg
|
Potassium:
56
mg
|
Fiber:
2
g
|
Calcium:
24
mg
|
Iron:
0.1
mg