These Creamy Keto Blackberry Coconut Butter Cups are dairy free, paleo, and AIP compliant making them a perfect allergy friendly treat!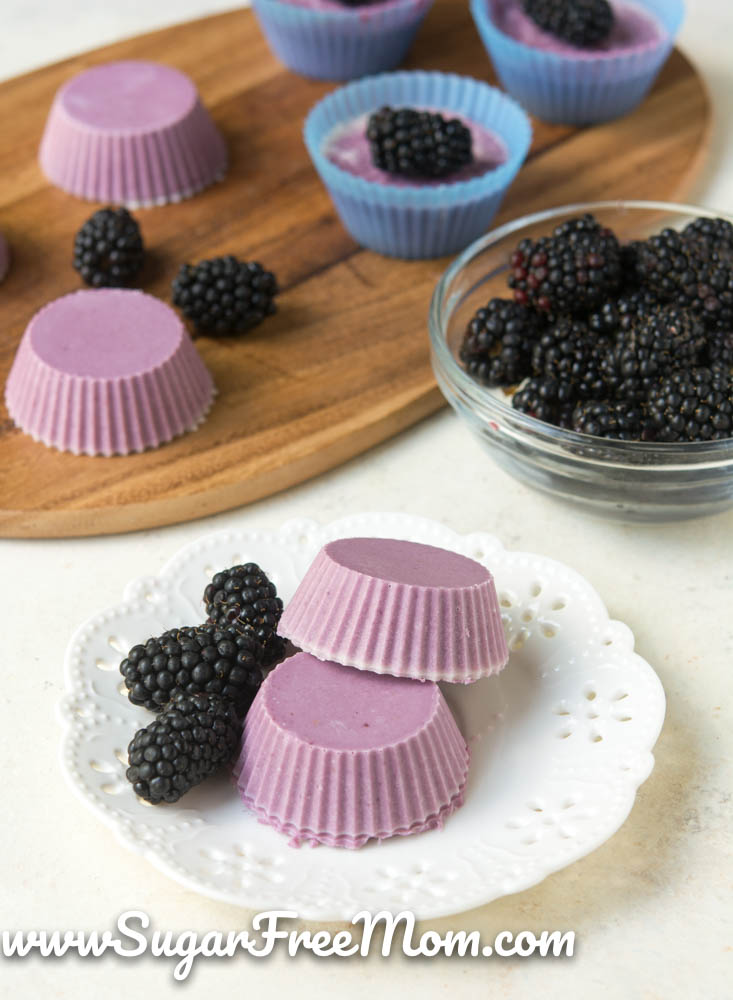 What is a Fat Bomb?
If you've been on a ketogenic diet you know exactly what fat bombs are, but even if you're not on a keto diet you can still enjoy the benefits of fat bombs. Typically fat bombs, and I'm not sure who named them as such, are perfect for those following a keto diet because they include a high quality healthy fat that helps keep you satiated. Most fat bombs use a combination of ingredients like nut butters, seeds, and either butter, heavy cream or coconut oil. If you're just doing a low carb diet though these little snacks can help keep you satisfied between meals, so don't exclude them yet if you're not currently on a ketogenic diet.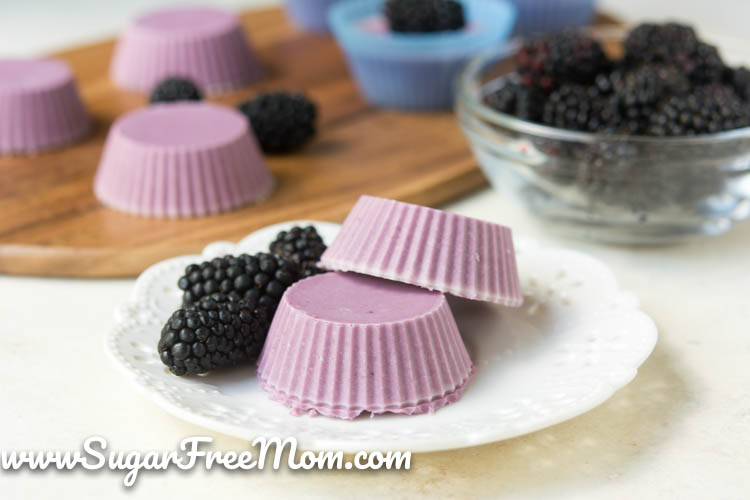 Keto Fat Bombs
Even before I began on my keto diet, I had many "fat bomb" type recipes on my blog, because let's face it, healthy fats keep you full and content. My 3 Ingredient Peanut Butter Fudge is actually a fat bomb as well as my Raspberry Cheesecake Truffles. I also have a dairy free raspberry truffle if you're not including dairy in your diet.
When you're in ketosis and start burning fat for fuel instead of glucose (sugar) your body actually needs higher fat to sustain your energy. Unfamiliar with the differences between a Low Carb and Keto Diet? Check my 6 Week Results post as I go into more detail and share my experiences and results.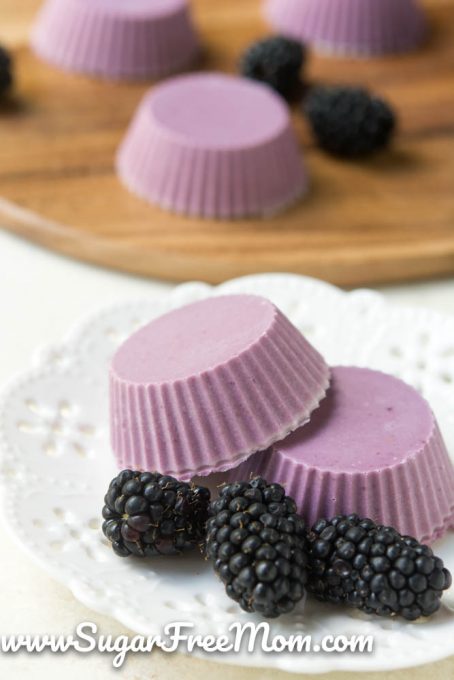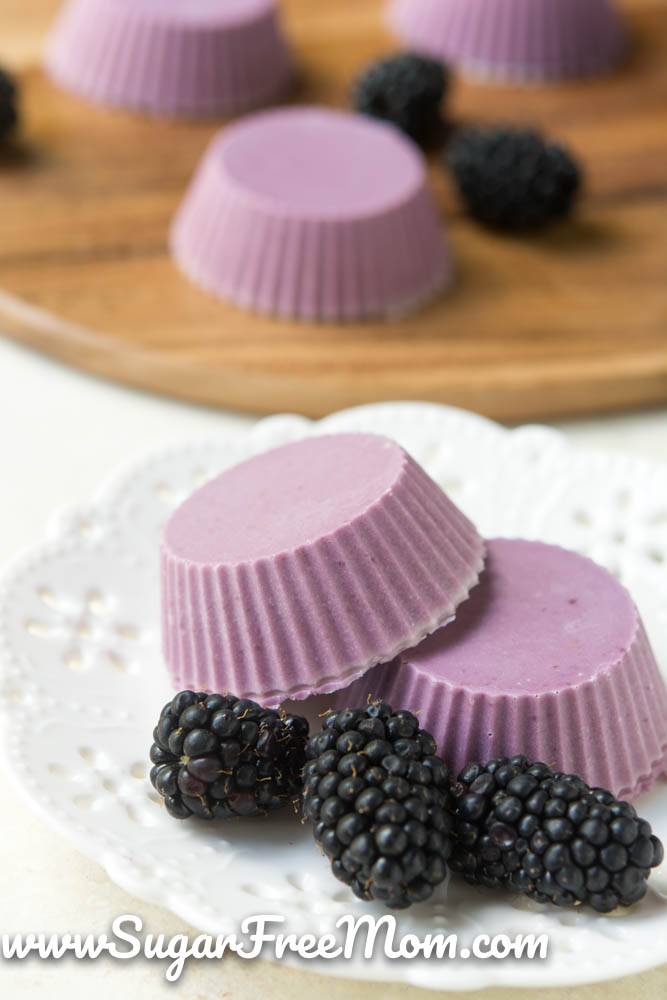 What is the AIP Diet?
Recently I have been on a AIP diet which is an autoimmune protocol diet which eliminates many foods I was eating on a daily basis like, coffee, nuts, seeds, eggs, dairy, nightshade vegetables, etc. I shared a post on Instagram about the symptoms I was having as well as the zero help I received from my doctor. I realized through all this that the only thing I could control was what I was putting in my body. Although I was having success eating keto, something in my body changed since the summer began, whether it's hormones or food allergies I still haven't gotten the answer for, but in the meant time I've eliminated many foods which could be the culprit. Dairy is usually a cause of inflammation in the body as well as nuts which made me realize I didn't have many recipes without those two ingredients. I needed a treat and this recipe I'm sharing today is something I've been enjoying for awhile now. Curbs that little (or slightly big) sweet tooth of mine!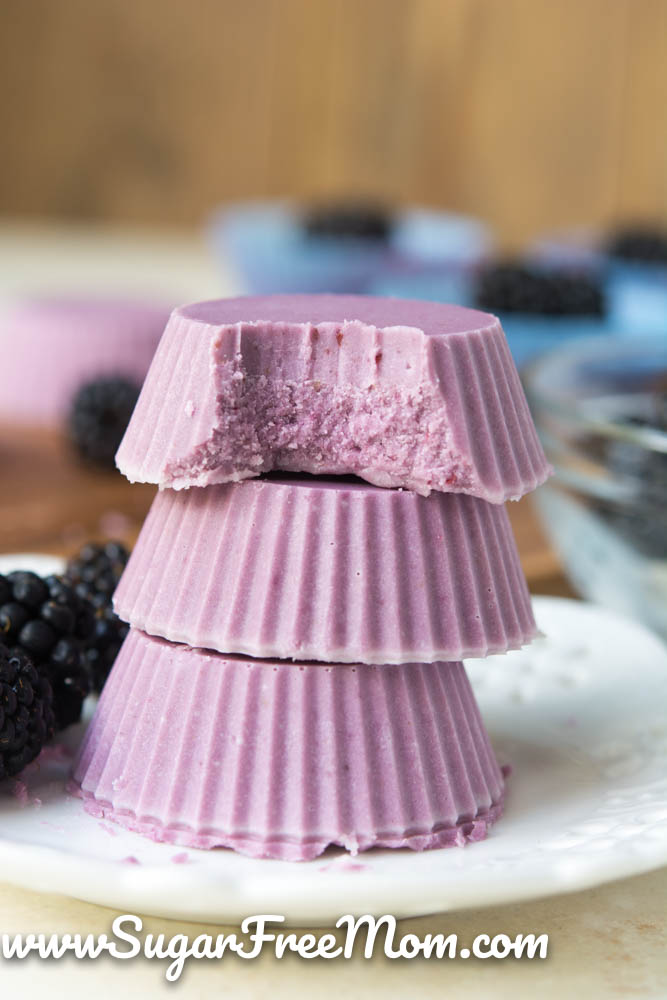 It's certainly not been easy, but I'm definitely feeling better and have seen some reduction in my symptoms. So for now I will continue another two weeks of the AIP diet until hopefully, all my symptoms have disappeared, then I can start reintroducing one food at a time back into my diet. And while I'm at this I'm going continue to create new recipes that don't nuts and dairy, maybe that's just what you might be looking for?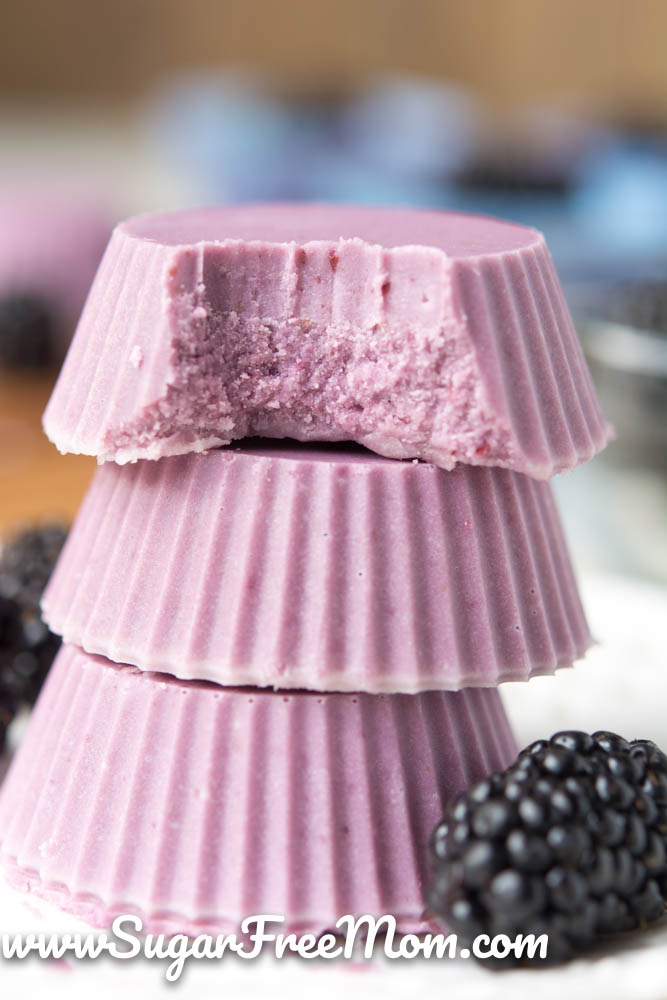 Keto Blackberry Fat Bombs (Paleo, AIP)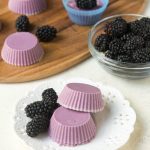 Print
Keto Blackberry Coconut Butter Fat Bombs
Instructions
Place all the ingredients into a high powered blender and blend like you would a smoothie, until completely smooth and thick.

Pour the batter into each cup evenly, about half way for each.

Refrigerate 2-3 hours or freeze for 30 minutes then enjoy! Keep refrigerated.
Nutrition
Serving:
1
fat bomb
|
Calories:
307
kcal
|
Carbohydrates:
6
g
|
Protein:
1
g
|
Fat:
33
g
|
Saturated Fat:
29
g
|
Sodium:
6
mg
|
Potassium:
22
mg
|
Fiber:
4
g
|
Sugar:
2
g
|
Vitamin A:
30
IU
|
Vitamin C:
3.5
mg
|
Calcium:
4
mg
|
Iron:
0.1
mg