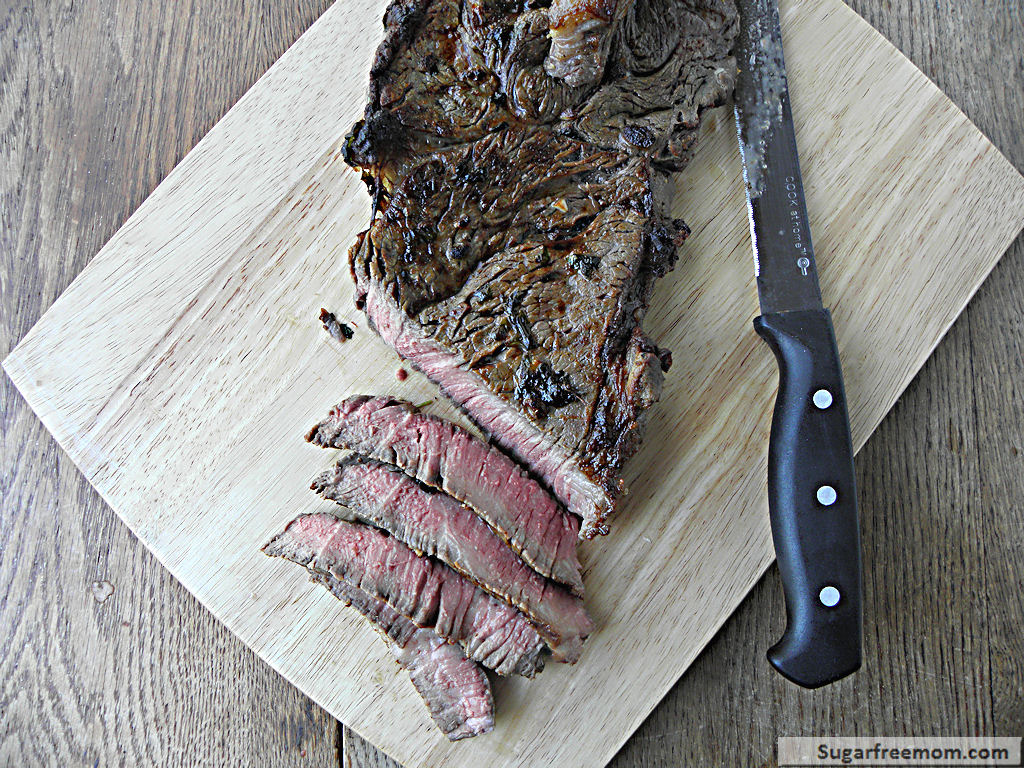 Every once in a while do you get a craving for something you don't eat often? How about for a good, tender, juicy steak? We rarely eat steak simply because its expensive and my kids really don't like it. It's also higher in calories than other protein choices so I choose to have only small portions to be able to still fit it into my plan occasionally. Hubby and I enjoy a good juicy steak about once a month. Often though he cooks it on the grill for me. I am going to be completely honest, I have not mastered the grill and prefer to keep it that way if you know what I mean, LOL.
I get excited when things go on sale that I don't buy weekly and this was the case when I saw some London Broil on sale at the market recently. I decided to buy and cook it without the hubby grilling it. I wanted to show MYSELF I could make a good steak WITHOUT the grill or the grill man to make it for me! So you see this was a little quest...... and my oh my....SUCCESS I must say, complete success! Even the children ate it and loved it and did not say it was chewy once, not once!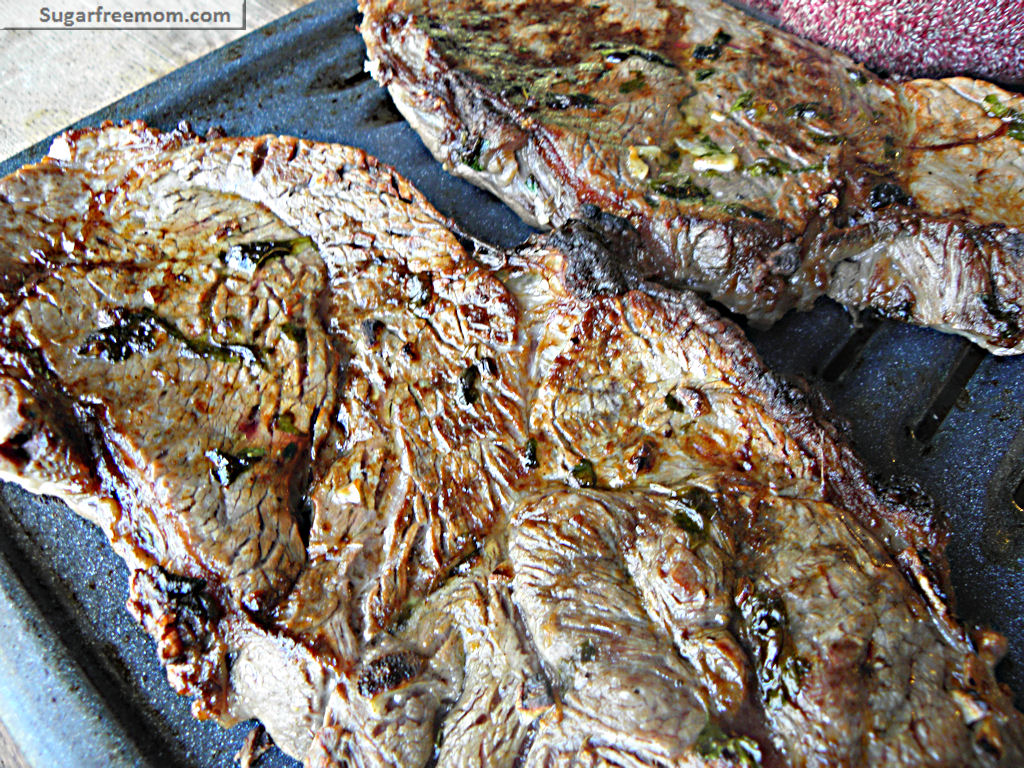 So if you too have not conquered the grill ( of course you COULD, but why?) then making this broiled marinated London Broil is your best option for a juicy, good'ol steak!
Recipe adapted from here.
London Broil Marinade
[sc:Ziplist]
¼ cup extra virgin olive oil
2 tablespoons red wine vinegar
½ cup fresh chopped parsley
4 cloves garlic, minced
2 teaspoons salt
1 teaspoon pepper
1 -5 inch piece of ginger, thinly sliced
1- (1 to 1 -¼ pound) London Broil- Beef Chuck Shoulder Steak
Directions
Mix all ingredients in a bowl except steak. Preheat the broiler. Place the steak in a large resealable plastic bag. Pour the marinade onto the steak in the bag. Seal the bag closed. Massage the marinade all over the steak. Allow to marinate at room temperature for 30 minutes. If you are making this ahead, refrigerate for up to 24 hours and sit out on counter for 15 minutes before cooking. Broil the steak on a broiler pan for 8 minutes for medium rare, 10 minutes for medium, and 12 minutes for well done. ( My steak pictures were at 10 minutes). Remove from oven and let rest for 5 minutes before slicing.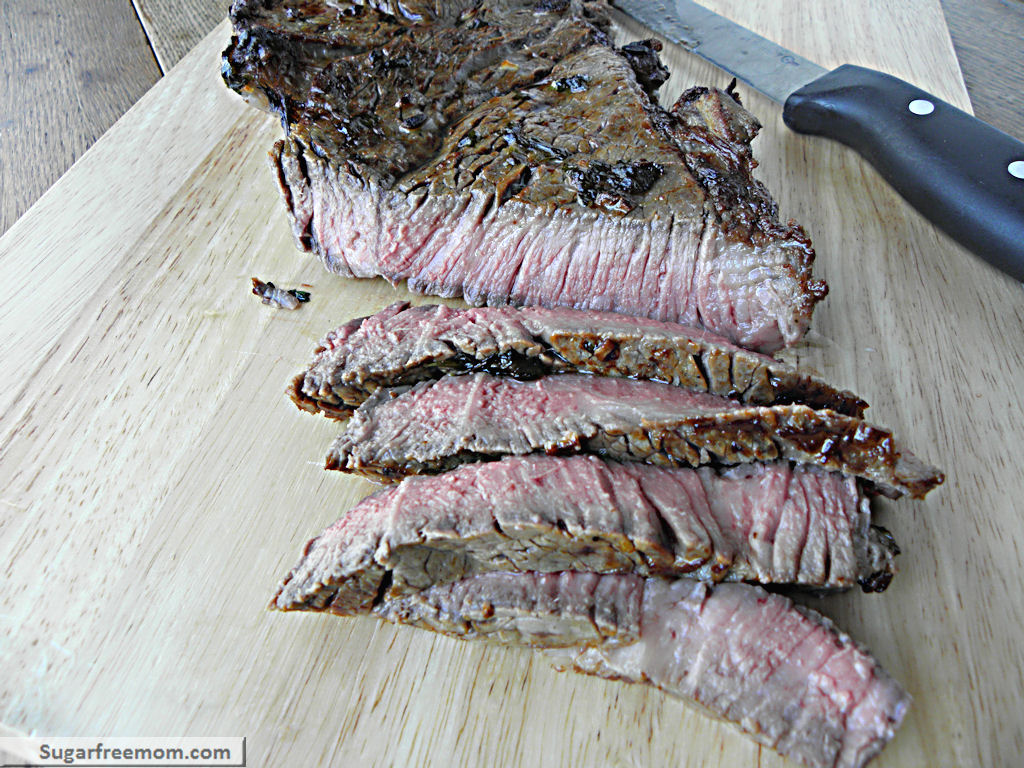 This recipe is being shared at Tasty Tuesday.
Nutrition Info
Servings: 6- ( 3 ounces)* Calories per serving: 202* Fat: 14g* Fiber: 0* Carbs: 0* Protein: 17g* Points+: 5*
Serve with some Raw Zucchini Caprese salad, Oven Fried Parmesan Zucchini Rounds, Baked fennel Gratin and some delicious Garlic "Fries" or Baked Potato "Chips".