It's Wednesday! The day of to see all the good eats and sometimes not so good eats I put in my body one day a week. Totally humbling and scary to do sometimes but I share it with honesty so you can see how real my every day life is. How sometimes I don't eat all my greens in a day and sometimes I just snack. Most of the time it's a well balanced combination of good eats but sometimes its not.
Here's a food day of eats for me:
I bought this yogurt at Whole Foods I've been wanting to try for a while now. It was good! Not too loose and smooth, more thick but tasty nonetheless.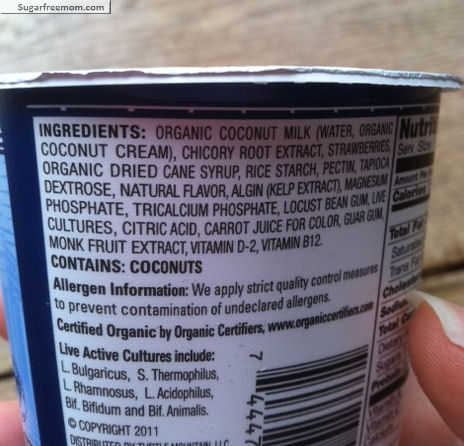 Sugar is the 4th ingredient and typically I will only have something if sugar is listed as fifth but sometimes I make exceptions and this was one of those times.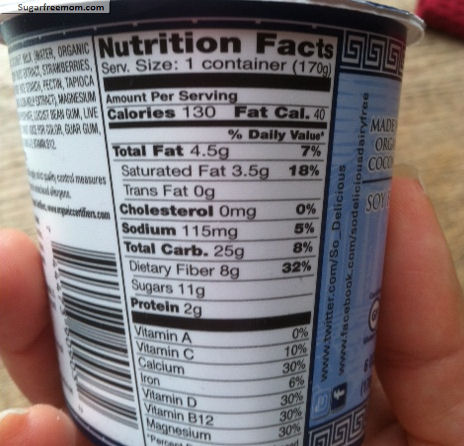 Not as high in protein like my typical Greek yogurt I love but this is a great dairy free option!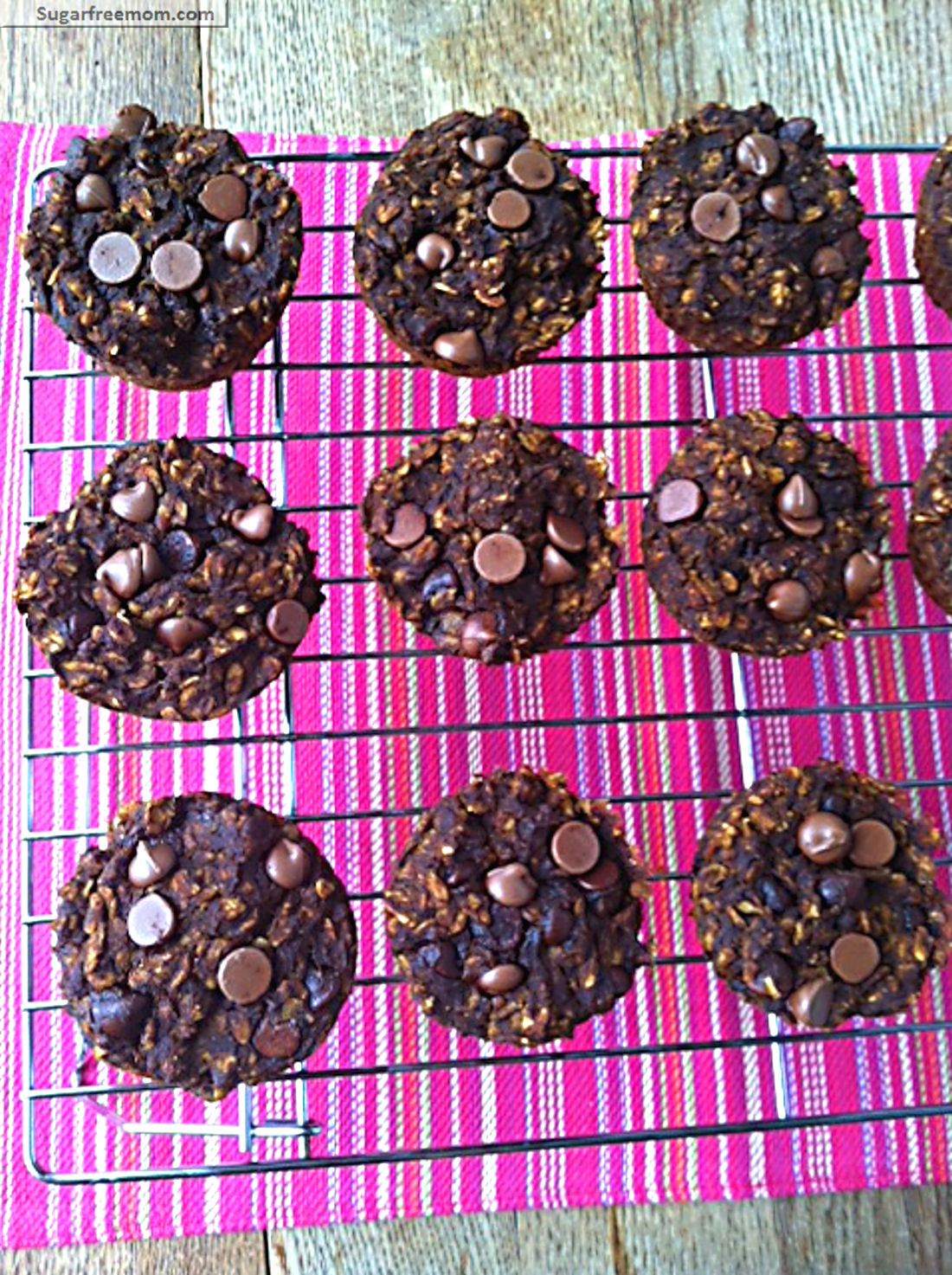 I'm always adapting and making new recipes and this was one of them. This adaption soon to be published on the blog of my Personal sized baked oatmeal. A reader asked to help make these more into "fix my chocolate craving so i don't eat a brownie" and I worked on them and ate two for lunch!
I'm really trying to just go with the fact that I'm a food blogger and I can't just make all these recipes and not eat it. I've gained about 5 pounds over the last year of blogging so I'm learning to balance more so I don't eat extra food. So rather than make a "lunch" I just had these as lunch. Get what I'm saying?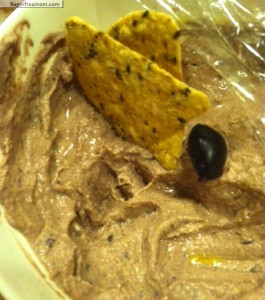 But of course I love my hummus and this one is so good I made, kalamata olive hummus! I did indulge in just a few chips in the afternoon. 🙂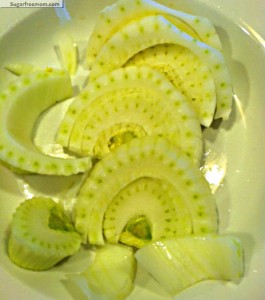 And then there's my fennel. I always have one or two in fridge at all times. It's my addiction and a good one.I love it raw, but enjoy it in salads and baked like a gratin too. Raw is my favorite though. This was enjoyed right before dinner!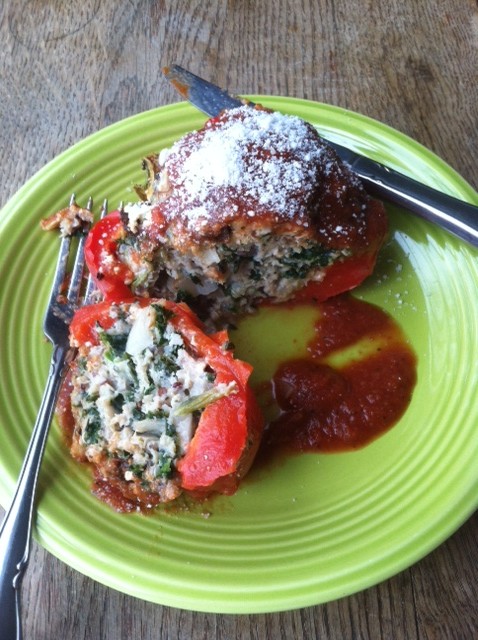 Dinner! A delicious Greek Style Quinoa Chicken Stuffed Pepper! Perfect with a little marinara sauce over the top!! Yummy and filling and LOOOWWWWW in calories! Only 209 for the whole thing! Gotta love a good recipe!
So I'm involved in the Fitfluential DietBet that started March 12 and ends April 9th. Lose 4% of your body weight and share the money pot. Right now it's at $11,000!!! So I'm quite motivated to be disciplined since I've been wanting to shed these five pounds and get back to my normal weight for a while now. I've already lost 2% so I'm half way there. I really needed a little money motivation to keep me on track and stop the overindulging of snacks. I would totally recommend trying it if you've never joined before. It was just what I needed and may be what you need to get motivated as well. 🙂
To see more foodie bloggers sharing their good eats and even recipes as well, check out the party over at Peas and Crayons!