You are probably thinking to yourself....not another recipe using canned creamed soups!!
Nope, this does not include canned cream of anything! Although I'm not completely opposed to using them since I certainly have used them in recipes. But I know many a health conscious person prefers to avoid them due to the preservatives and sodium in them. SO I ventured on my own to make a creamy meatball recipe in the crock pot because my kids just don't particular prefer tomato saucy meals.
Here's my own creamy sauce version that I think will delight you and your family, especially over some delicious pasta! (My preference is brown rice pasta!!!)
I have the nutrition info in case you decide to use ground beef instead of turkey. I like them either way, still incredibly delicious, but turkey of course is less fattening.
This recipe makes 20 good size meatballs. Nutrition info is for one meatball with 2 tbsp. of sauce.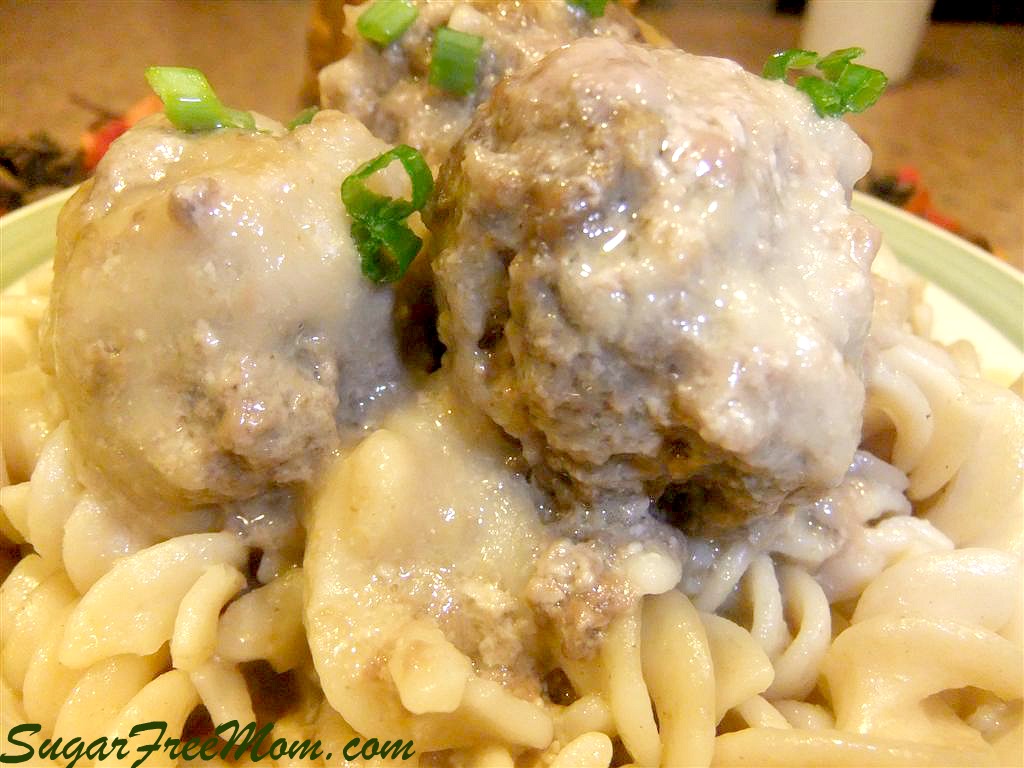 Nutrition Info

Calories: 119* Fat: 4g* Cholesterol: 39mg* Sodium: 144mg* Fiber: 1g* Carbs: 9g* Sugars: 1g* Protein:10g* Points+: 3*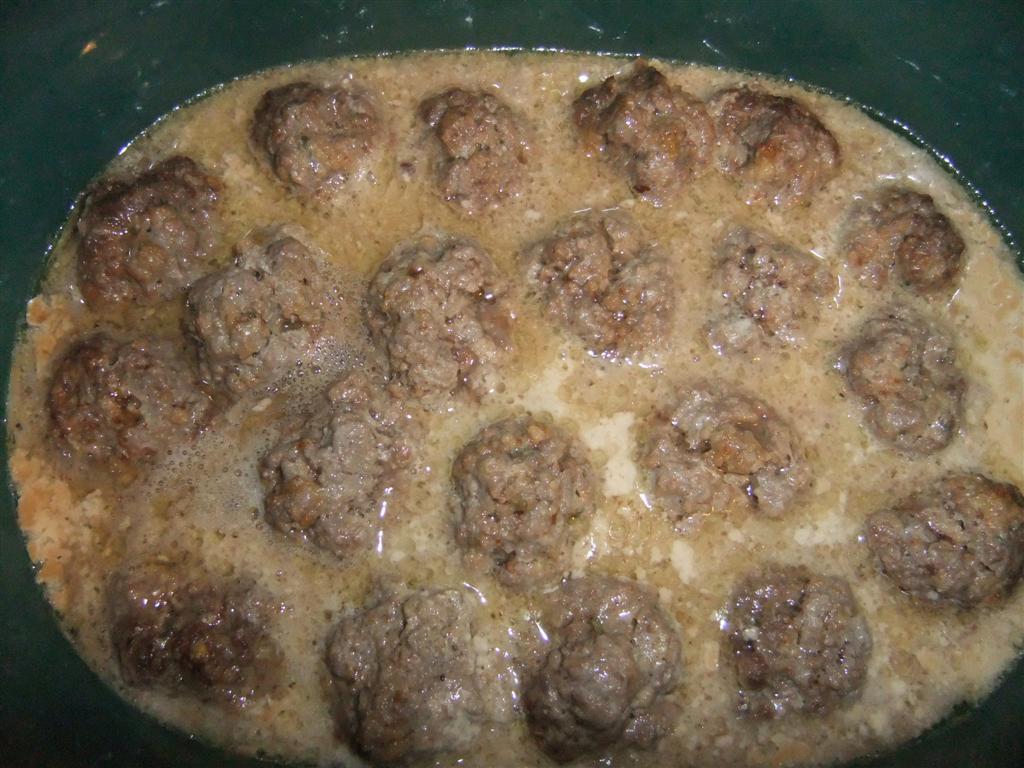 Creamy Crock Pot Meatballs
[sc:Ziplist]
Ingredients
1 ½ pounds 95% lean ground beef
½ c. grated Parmesan cheese
1 large egg
½ c. whole wheat bread crumbs
2 tbsp. Italian seasonings
½ tsp. salt
½ tsp. pepper
1 tsp. garlic powder
½ cup whole wheat pastry flour or whole wheat flour is fine too.
1 cup lite sour cream
2 cups beef broth
(optional) fresh, chopped parsley
Directions
Mix together all ingredients in a bowl, except sour cream, whole wheat flour and broth. Make 20 meatballs and set aside.
In another bowl stir together sour cream and broth and pour half of that mixture on the bottom of your crock pot. Reserve the rest of the broth mixture in the refrigerator until the last hour of cooking.
Cook on high for 3-4 hours or on low for 7-8 hours until meatballs are cooked through.
Add the whole wheat flour to the reserved broth mixture in a sauce pan over medium heat until the sauce thickens. Pour this over the meatballs and cook an additional ½-1 hour. Sprinkle with some fresh parsley and enjoy over pasta!
*This recipe has been adapted to Gluten Free: Creamy Crock Pot Turkey Meatballs.