This is a super, simple crock pot dish!
Who doesn't love coming home to a delicious smelling house with a meal in a pot ready for your family?
I love using my crock pot, but many recipes I've found need lots of ingredients, lots of preparing and usually MUST be put in the crock pot early morning in order for it to be ready for a reasonable dinner time. I don't know about you, but sometimes things don't go as I planned for a smooth morning and getting that meal in that crock is not going to be happening as I hoped!
That's why I am extremely cautious and conservative when it comes to crock pot meals. I hate, really hate dry meat!
This meal is not dry, has only 5 ingredients, and is ready in 3 hours! I literally put this recipe together at about 2 in the afternoon and it was ready by 5! So on those days when you just can't get things together for an early preparing in the crock pot, this is a perfect alternative!
Nutrition Info:
Servings: 4* Calories: 248.9* Fat: 9.2g*Fiber: 2.7g* Carbs: 21.3g* Protein: 20.8g* Points+: 6* Old Points: 5*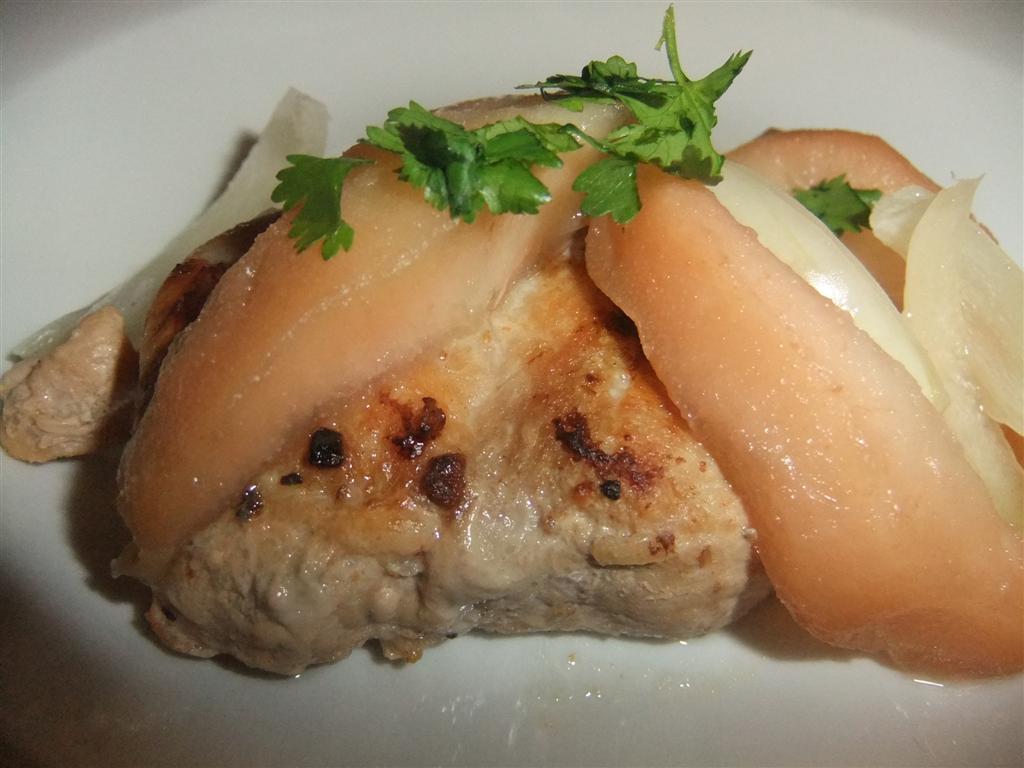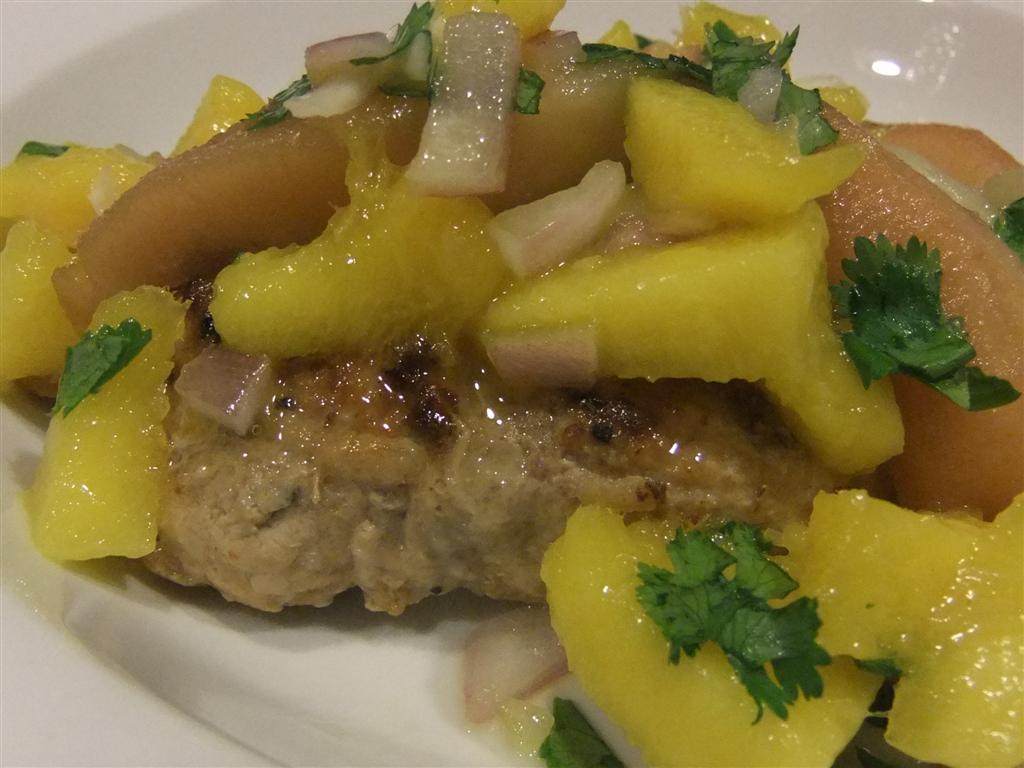 Crock Pot Pork & Pears
[sc:Ziplist]
Ingredients
4- ½ inch thick, boneless pork loin chops
½ teaspoon pepper
½ tsp.salt
1 tsp. butter
½ c. unsweetened applesauce
½ c. apple juice, no sugar added
½ c. onion, sliced
2 firm, ripe pears, skin off, sliced
Directions
Melt butter in a saute pan over medium heat until it melts. Season both sides of pork chops with salt and pepper. Add pork to saute pan and cook on each side until browned. Pour apple juice and applesauce into the crock pot. Place sliced onion over applesauce. Add pork chops on top of onions. Add sliced pears on top of the pork chops. Cook on high for 3 hours. Enjoy with some mango salsa on top!