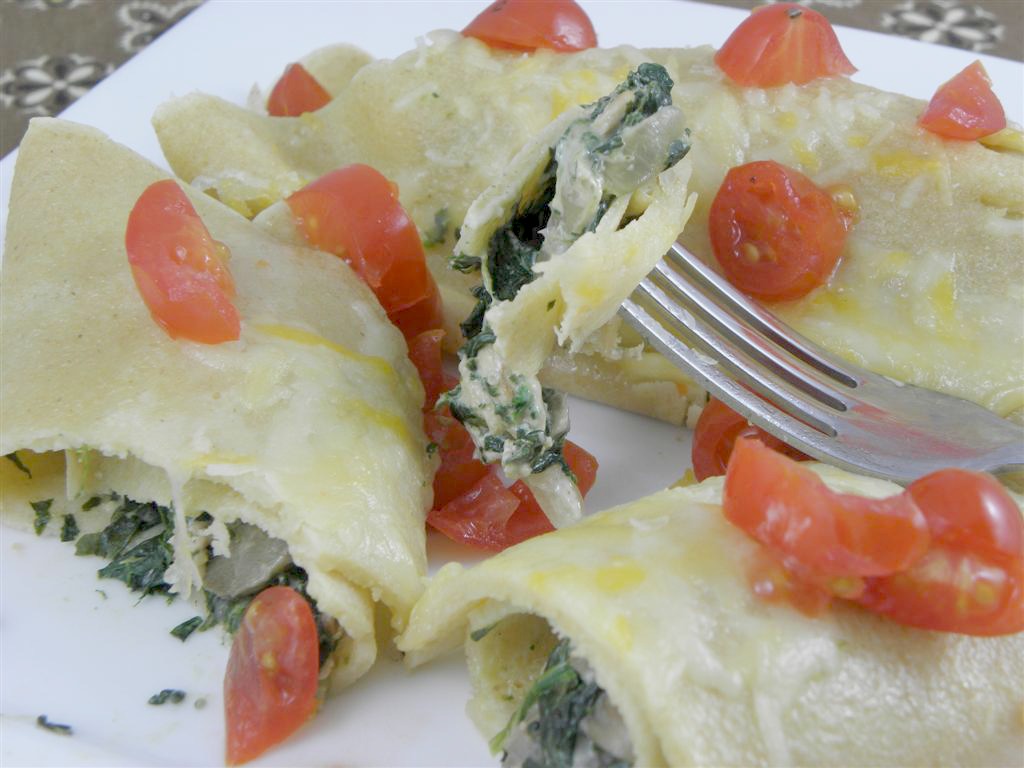 Whenever I heard the word crepes, it would make me cringe! They were something I just felt I would never tackle. I simply thought I was just not patient enough , not gentle enough, not a very good flipper of delicate things, to make such a delicate food like a crepe.
So can you just imagine the look I was making when I happen to be flipping the pages of my Clean Eating Magazine and found a whole wheat crepe recipe? Yea, it wasn't pretty, but I was so intrigued and the picture made it look so GOOD!
I decided Enough was Enough! I will not be defeated by the Crepe! I will finally conquer crepe making and end this battle for good!
Here's what they started to look like until I got my groove......... I'm not embarrassed to share.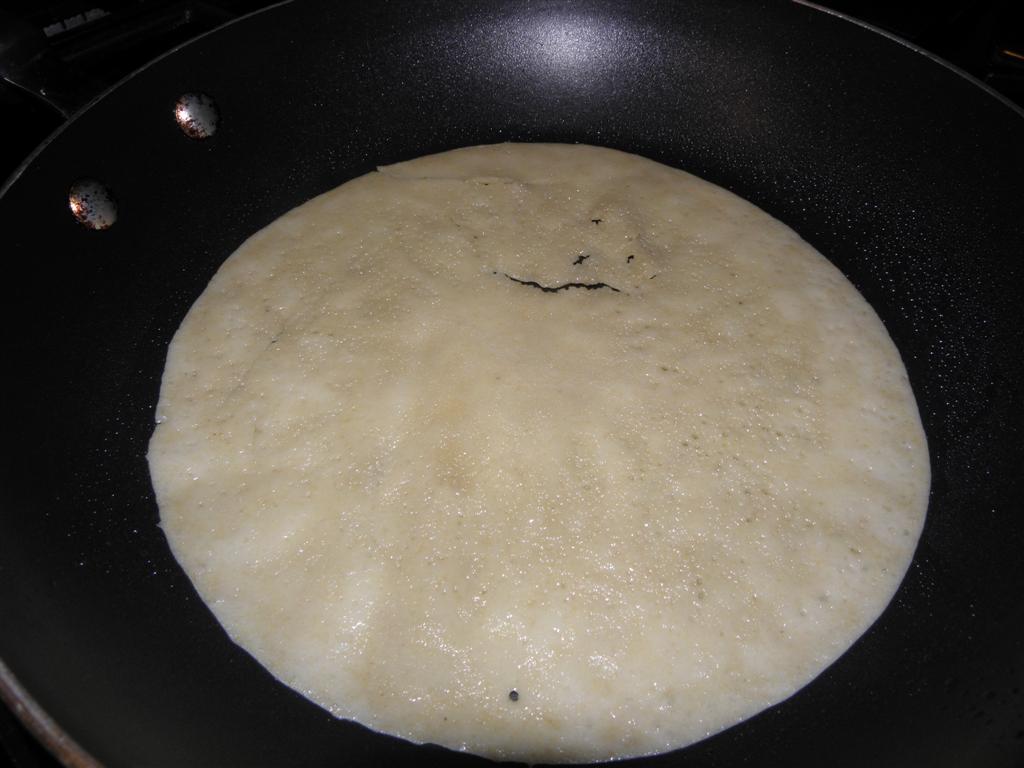 One thing I learned is they are very forgiving these little crepes. You can break them a little and then stuff them and add some cheese and its all good!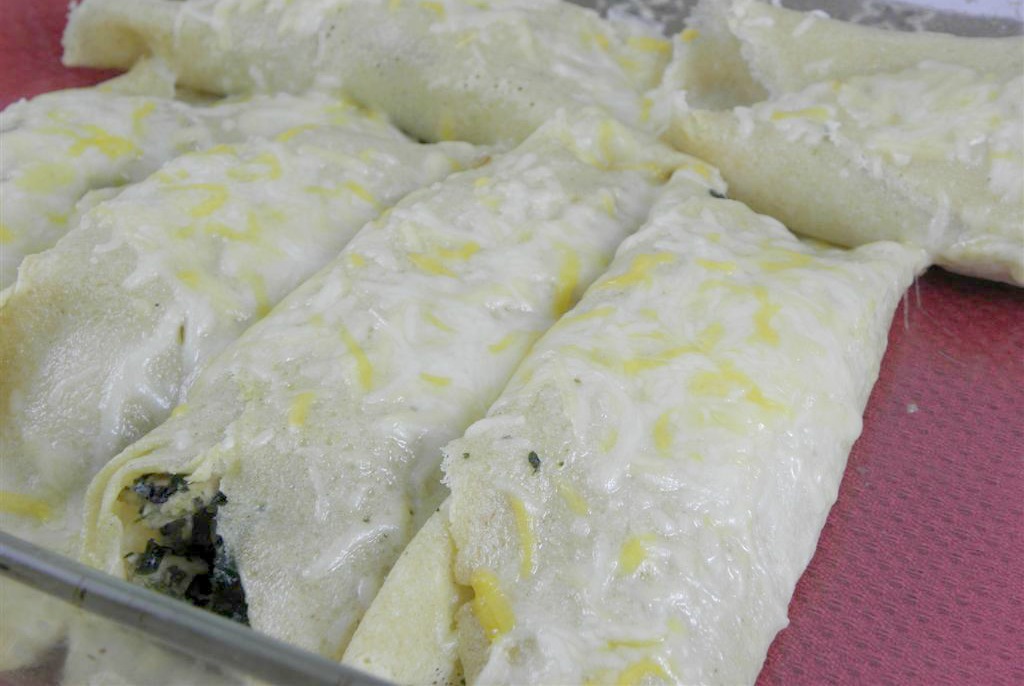 I hope this post will encourage you try them because they are delicious! Once they are made the work is done. You can totally make this ahead and reheat the next day without taste being effected. In fact I thought they were better the next day!
Sugar-Free Mom's Review Rating
Taste: A+
Prep time/Cook time: B ( a little extra time to make crepes, but so worth it!)
Family Friendly:B ( The kiddies aren't crazy about mushroom, but once taken out they loved it!)
Weight Loss Friendly: A
Nutrition Info
Servings: 8* Calories per crepe: 183* Fat: 5g* Fiber: 3g* Carbs: 15g* Protein: 19g* Points+: 4* Old Points: 3*
Spinach Chicken Mushroom Crepes
[sc:Ziplist]
Ingredients
1 large egg
2 large egg whites
¾ c. whole wheat pastry flour
1 c. milk, 1%
olive oil cooking spray
½ c. onion chopped
4 oz. cremini or white mushrooms, sliced
2 c. chicken breast cooked, chopped
4 c. fresh spinach or 2 c. frozen, thawed
3 oz. neufchatel cheese or light cream cheese
1 oz. low fat Swiss cheese, shredded
optional: tomatoes, chopped
Directions
Prepare crepes in your blender. Combine egg, whites, flour and milk. Process until well mixed.
The original recipe said to chill batter in the fridge for an hour, but I was impatient and only waited a half an hour and it was just fine.
While the batter is in the fridge, spray a saute' pan with cooking spray and saute' onions until soft then add mushrooms and cook until tender. (You could cook your chicken now if you don't already have cooked chicken ready to go.)
Add chicken and spinach and cook until spinach is heated through or wilted if using fresh.
Mash neufchatel cheese into chicken mixture and cook on low heat until its all melted. Let cool slightly while you make the crepes.
To Make Crepes:
Remove blender from fridge and pulse to re-mix batter.
Heat an 8 inch nonstick skillet pan over medium heat and when hot spray with cooking spray.
Add ¼ c. of batter to pan, swirl around to coat entire pan, cook until crepe is set, about a minute.
Use spatula around edges to gently flip crepe over. They can easily be fixed if they overlap at all. Cook for about 30 seconds and lay crepe on aluminum foil to cool while you make the others. I fit two at a time on each foil and just continued to lay aluminum foil over the made crepes.
You should be able to make 8 crepes with this amount of batter.
Preheat oven to 375 degrees.
Assemble crepes by measuring ¼ cup chicken mixture on center of crepe, then roll up both sides and place on a sprayed casserole dish. Top with swiss cheese evenly and cook for 15 minutes.