20 of the BEST Low Carb, Sugar-Free, Gluten Free Recipes of 2016!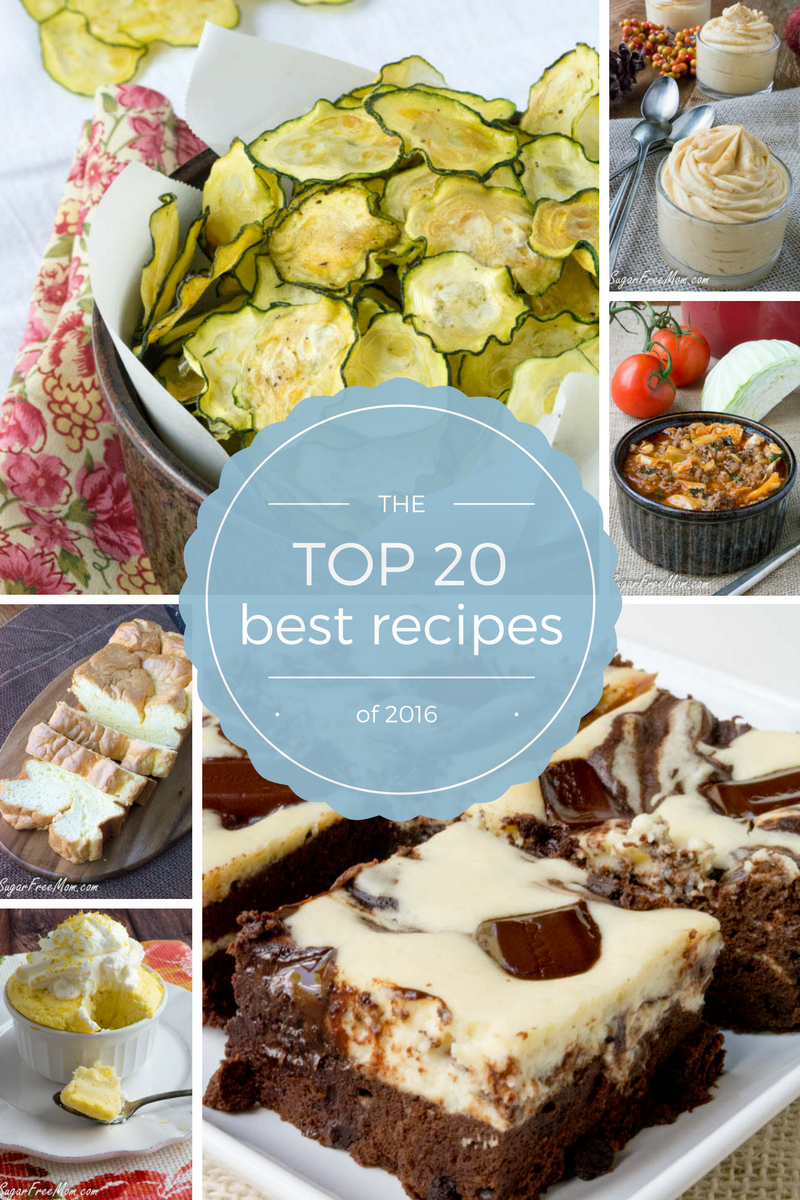 It's the end of another fantastic year! I'm always excited for a new year to begin, but let's reflect on what ALL of you have loved this past year! Here are my Top 20 Best Recipes that reigned on the SugarFreeMom.com website this year!
#20 Staying in the Top 20 since 2012, "Personal Sized Baked Oatmeal with Individual Toppings". Although not very low in carbs being that it contains oats, it is a much better option for breakfast or snacks for families that are on-the-go and need a healthy breakfast. Also much cheaper than granola bars!
#19 A new recipe from this past year, Low Carb Cheesecake Brownies!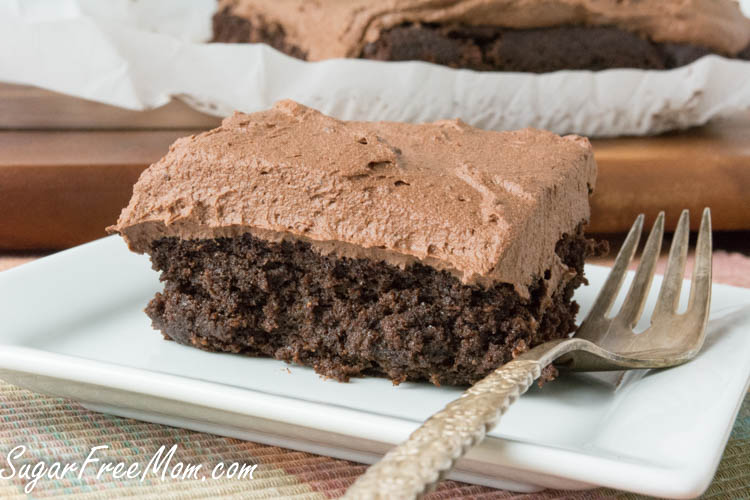 #18 The Best Allergy Friendly Cake around! The Crazy Cake Crave was popular during the depression when eggs and milk were difficult to purchase. This Chocolate Crazy Cake is Low Carb, Sugar-Free, Gluten Free, Tree Nut Free, Egg Free and Dairy Free!
#17 My Life Changed when my youngest child was diagnosed with Tree Nut and Peanut Allergies forever changing the way I needed to cook and bake in my house. This Coconut Flour Pie Crust has made my life so much easier as you can use it for savory or sweet recipes!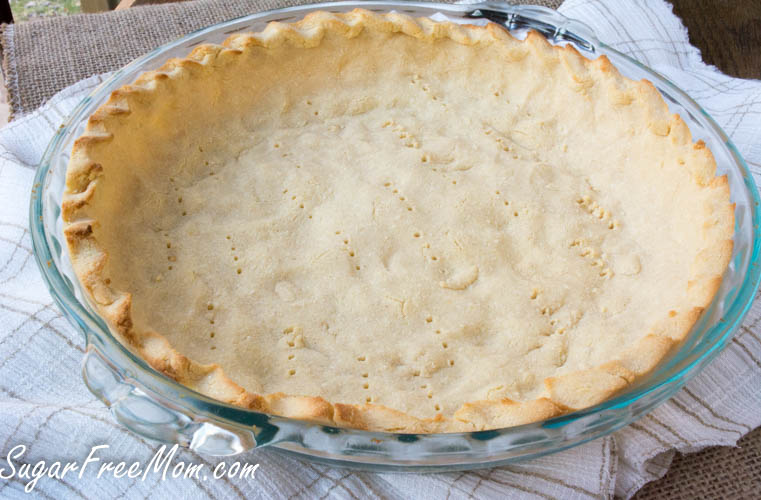 #16 There aren't many times in my life I can say I'd prefer anything else but chocolate, but I can say this sugar free Lemon Mug Cake hits the spot when you are in need of a single serving decadent and fresh tasting cake for 1!
#15 Here's another recipe that has remained in my Top 20 Best recipes for the last 5 years! Crock Pot Balsamic Chicken Thighs!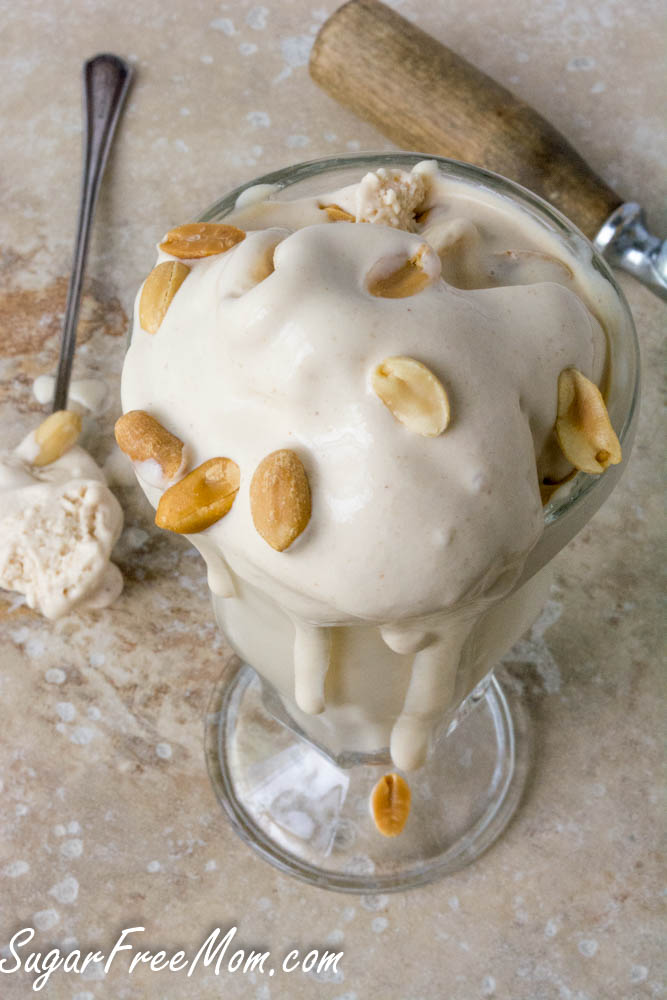 #14 Peanut Butter Cheesecake Ice Cream! Is there any wonder why this would continue to be in my Top 20?

#13 When you just need something simply and few ingredients, this Sugar-Free Vanilla Buttercream frosting is a win for all your baking needs!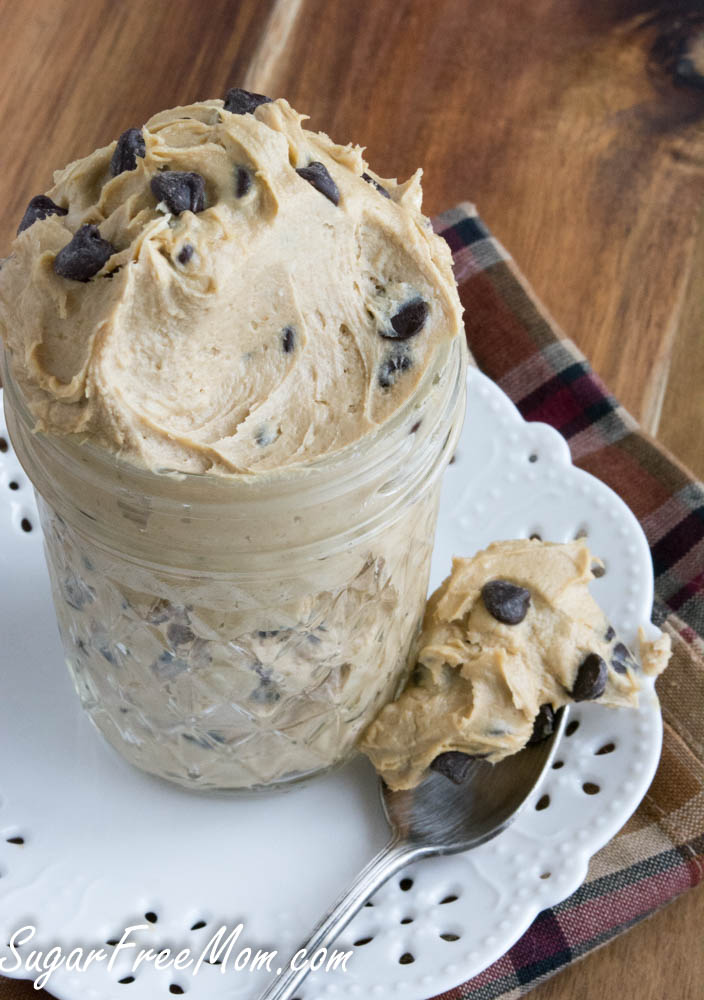 #12 Egg-Less, Edible Sugar-Free Cookie Dough Dip!
#11 One of my first mug cakes and I fell in love! This 1 Minute Sugar-Free Low Carb Chocolate Cake can curb any craving!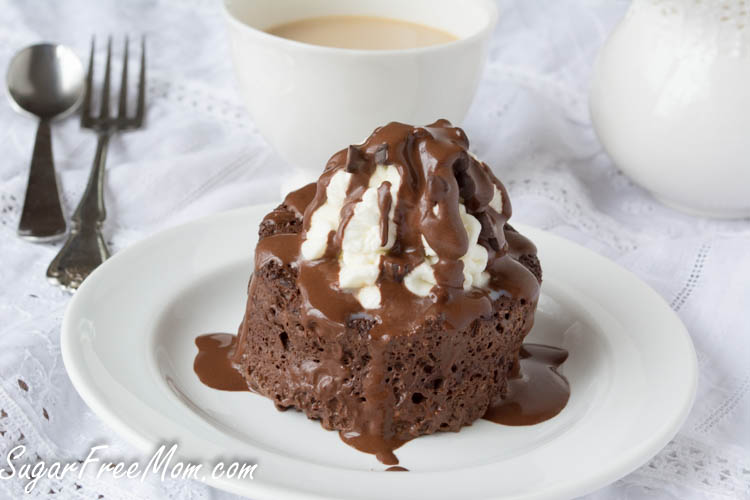 #10 Sugar-Free Pumpkin Pie Custard! You won't even miss the crust!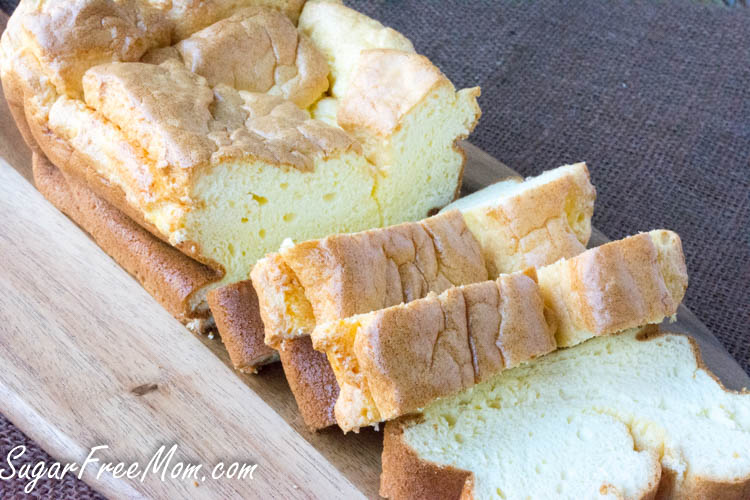 #9 When I tried the orginial Cloud Bread recipe I wasn't impressed, but with a few tweaks and adaptions this Cloud Bread Loaf or Buns is perfect!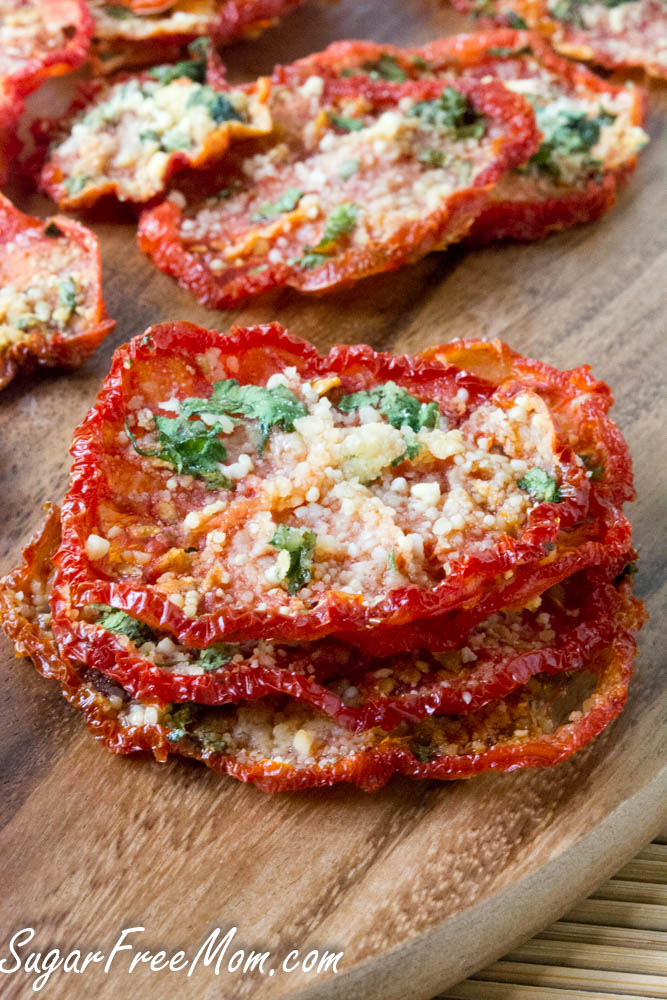 #8 Even if you're not quite a fan of tomatoes, these Parmesan Tomato Chips will win you over!
#7 I had tried a few low carb breads and especially ones made quickly in the microwave, but felt none of them held up to my expectations and texture I was looking for. I played a little in the kitchen and made this 2 Minute Low Carb English Muffin and it's received rave reviews!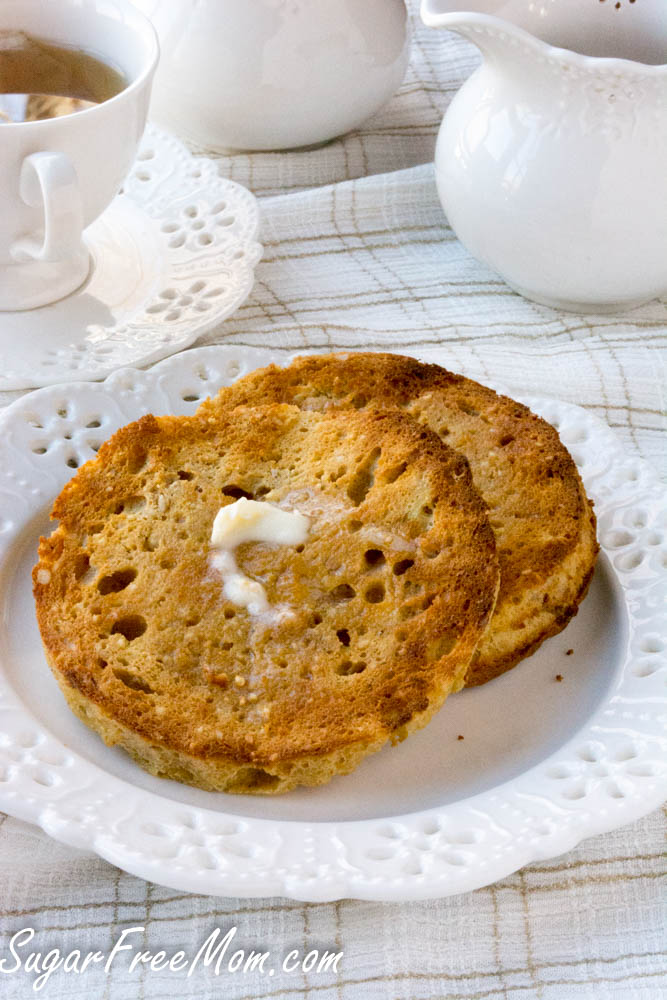 #6 I think what is most loved for this recipe is that it's made with just 3 ingredients! Low Carb 3 Ingredient Peanut Butter Fudge!
#5 A simple side dish but all who have tried them, love them! Garlic Parmesan Green Beans!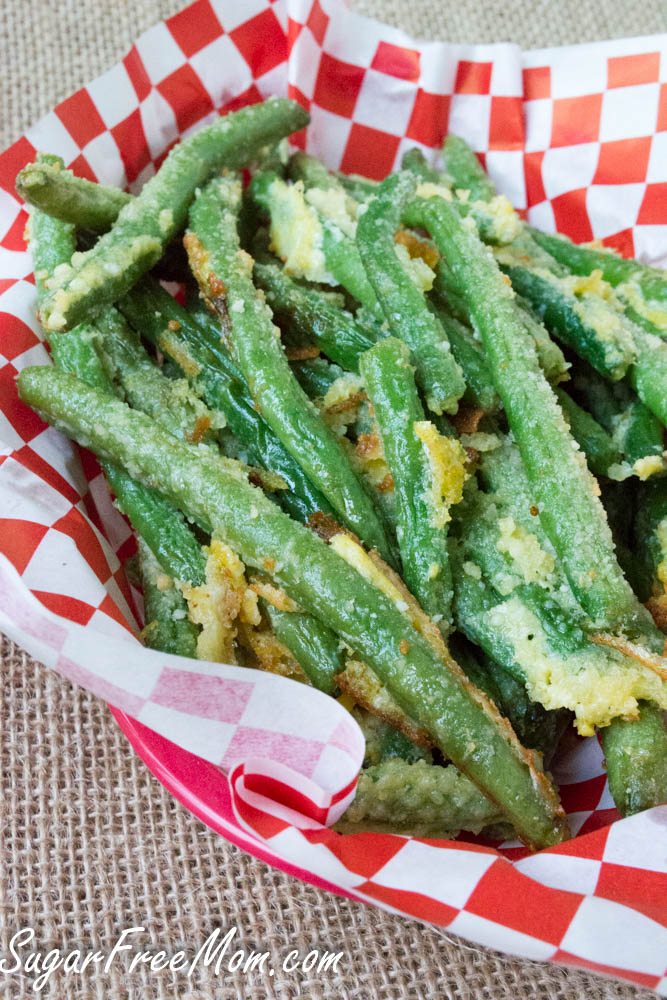 #4 I knew I had a winner here when I fooled my kids into eating cauliflower! They never knew it was at the bottom of these Fantastic Bacon Cheeseburger Casserole!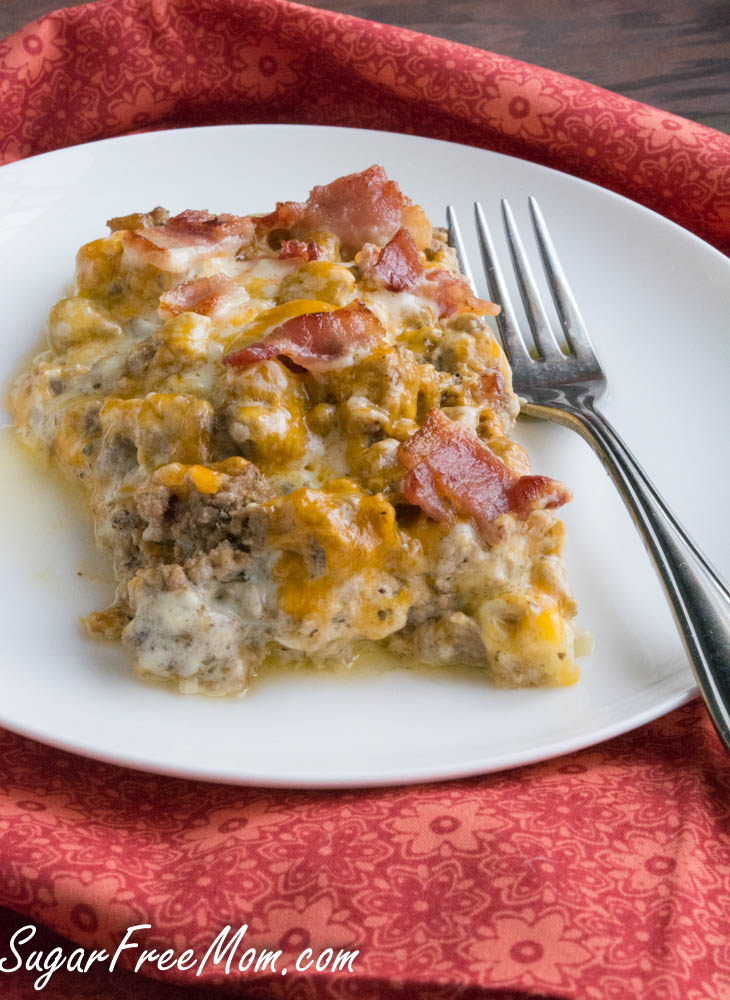 #3 Pumpkin continues to rule on my blog, everyone loves this Pumpkin Cheesecake Mousse, some even more than pumpkin pie!
#2 Last New Year's we had a big party with over 60 people and this soup was gone in minutes with everyone asking for the recipe!
Crock Pot Un-Stuffed Cabbage Roll Soup!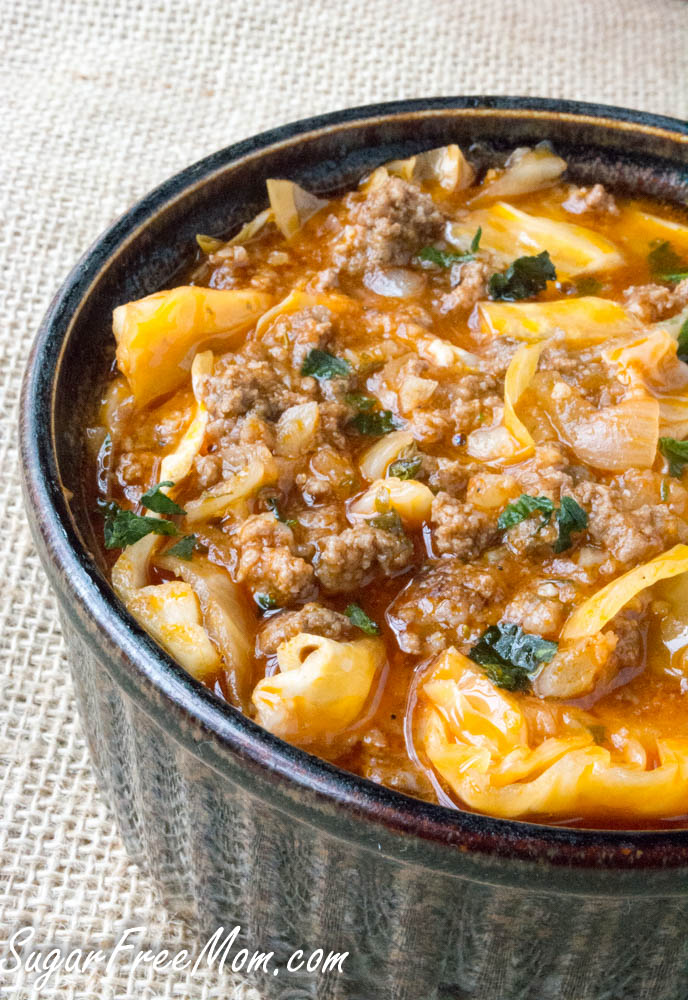 And Again for the Second Year in a Row the Number 1 Recipe on my blog............
#1
Salt & Vinegar Zucchini Chips!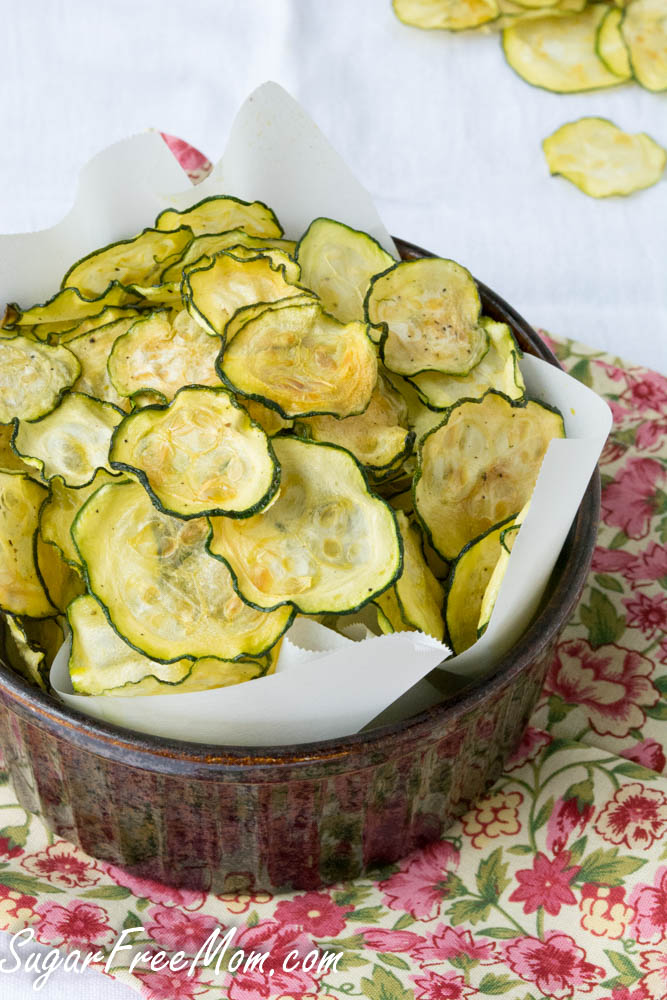 May you Begin the New Year of 2017 with Love in your Heart, Peace, Joy and Hope for a wonderful future ahead!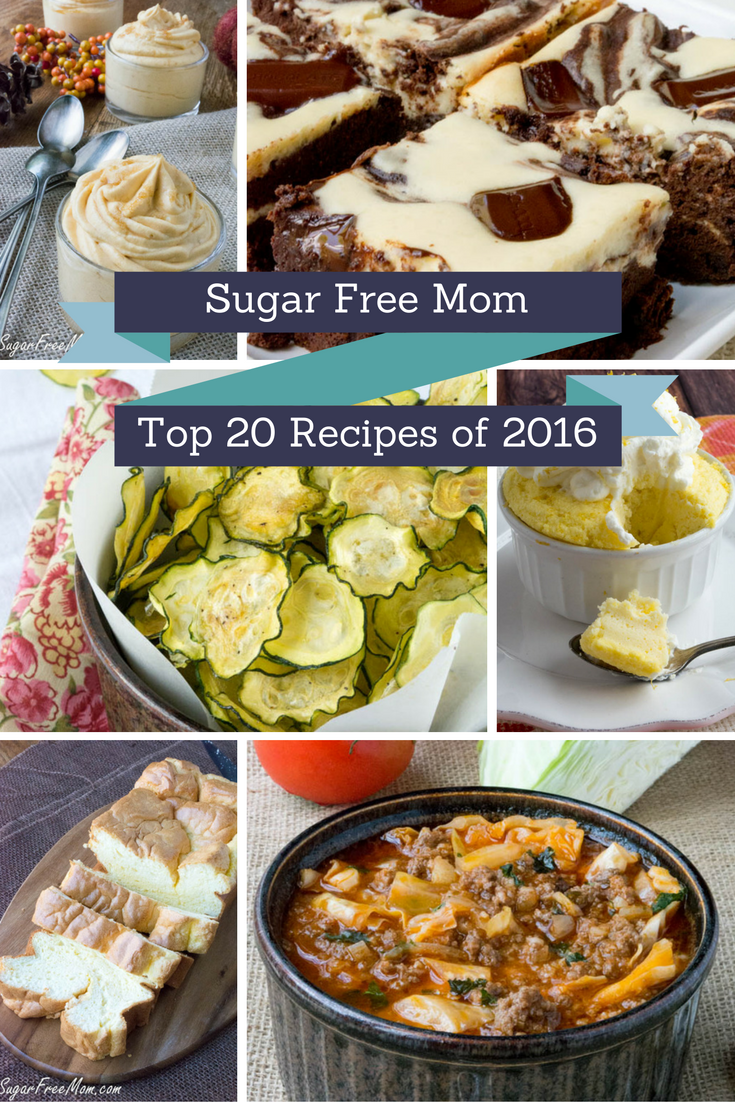 You might also enjoy viewing: