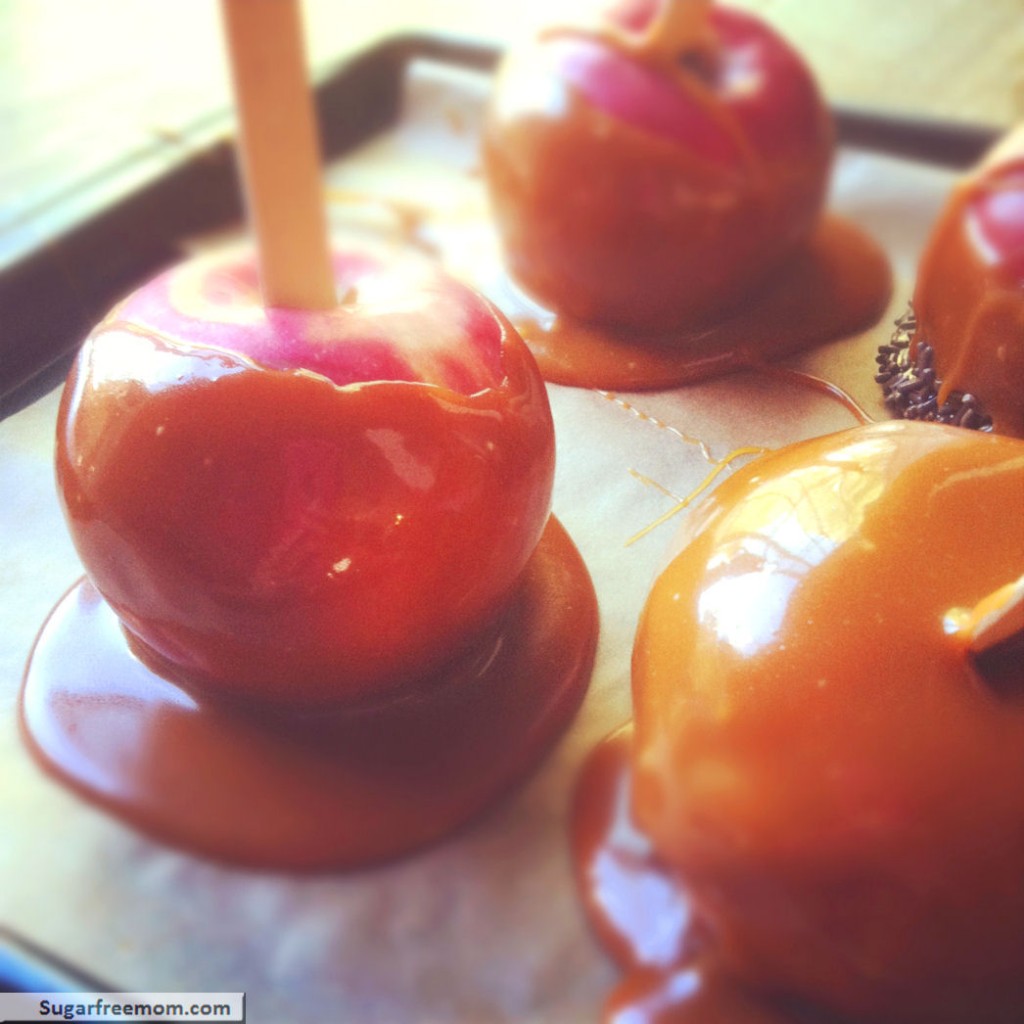 If you are looking at these caramel apples and wondering if they are some how miraculously low in calorie, sugars and carbs like most of the recipes on my blog........unfortunately you would be mistaken this time. 🙁
These are not your low calorie, free of sugar version. BUT they are quite fabulous! I haven't found a way to make a sticky caramel without using honey. BUT honey is still WAY better than using white sugar or buying caramel apples at the store which could probably sit on a shelf for a year and not go bad.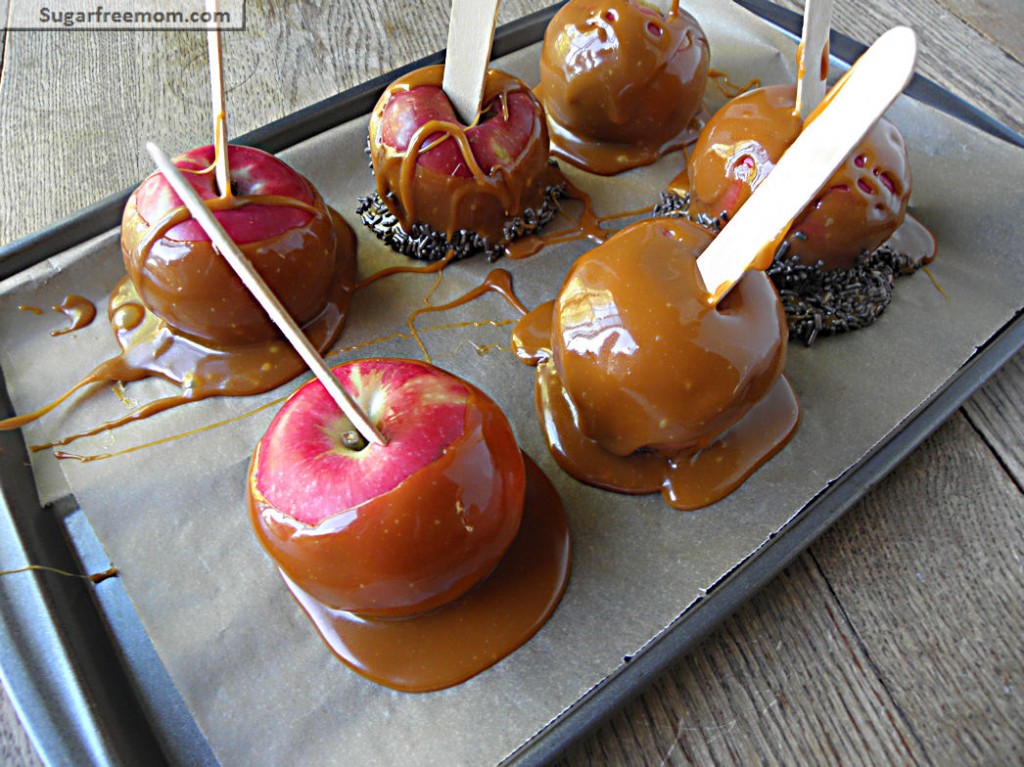 And if you are looking for the fabulously beautiful pictures of yummy recipes like I usually post, well.....you would be mistaken again. Just look at that sloppy goodness above. 🙂
The candy maker I am not.
Apparently the caramel maker I am not either!
Very messy, but the kids loved them just the same.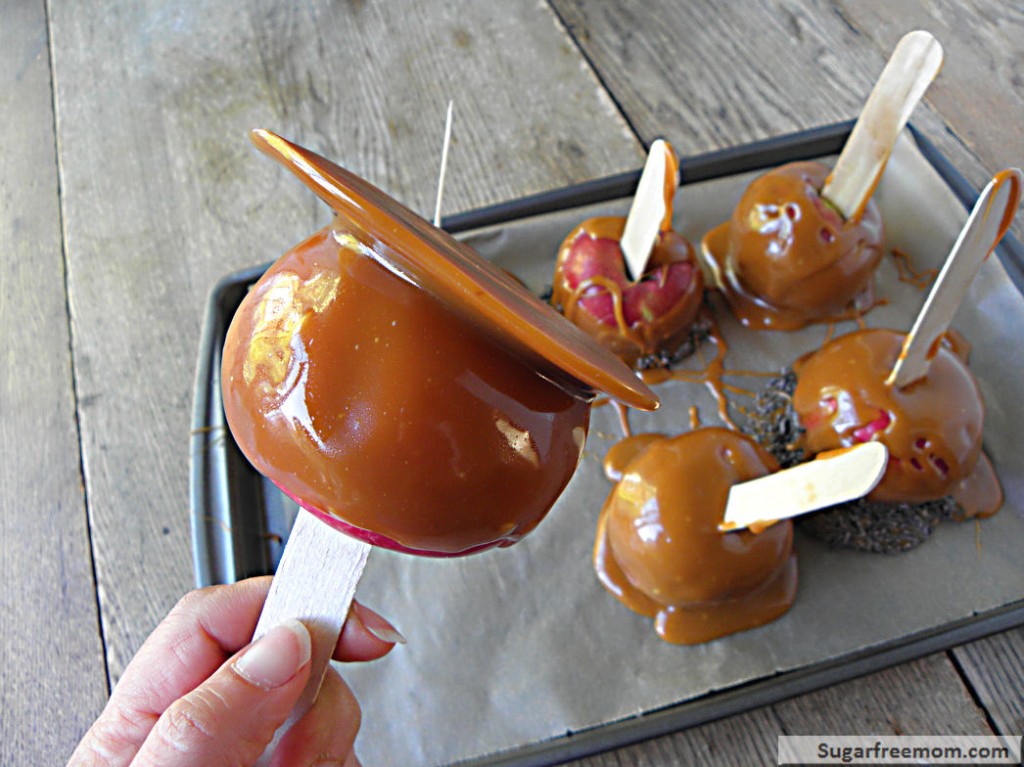 Yep I even coated WAY too much caramel over each of them so they have a Graduation Cap on top!So much caramel that I changed the serving to coating 8 small apples instead of the 6 VERY stinking large apples I used. Big Mistake.
Simple solution would be to:
Use less caramel on each apple
Use silicone cupcake liners to sit the apples in.
Who cares if they have a cap anyway? They taste fantastic!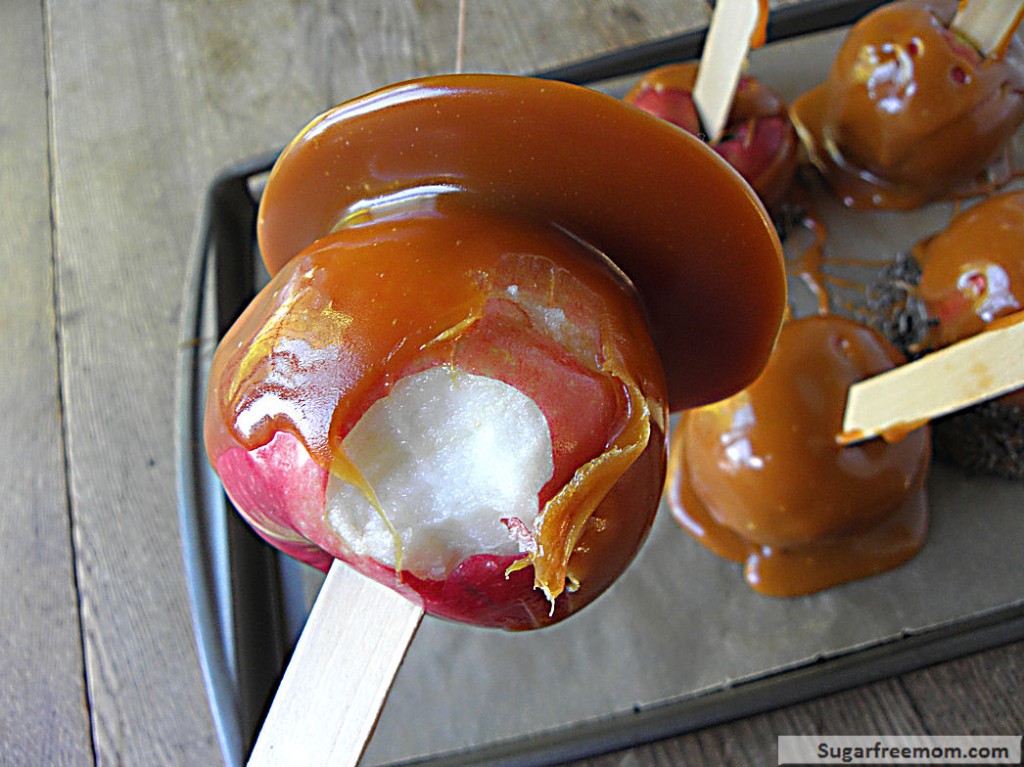 MMMMMmmmmm, you want to bite into that don't you?!!! A few simple steps with a few simple ingredients and more finesse in the coating part than I and you'll be sinking your teeth into one of these in no time at all.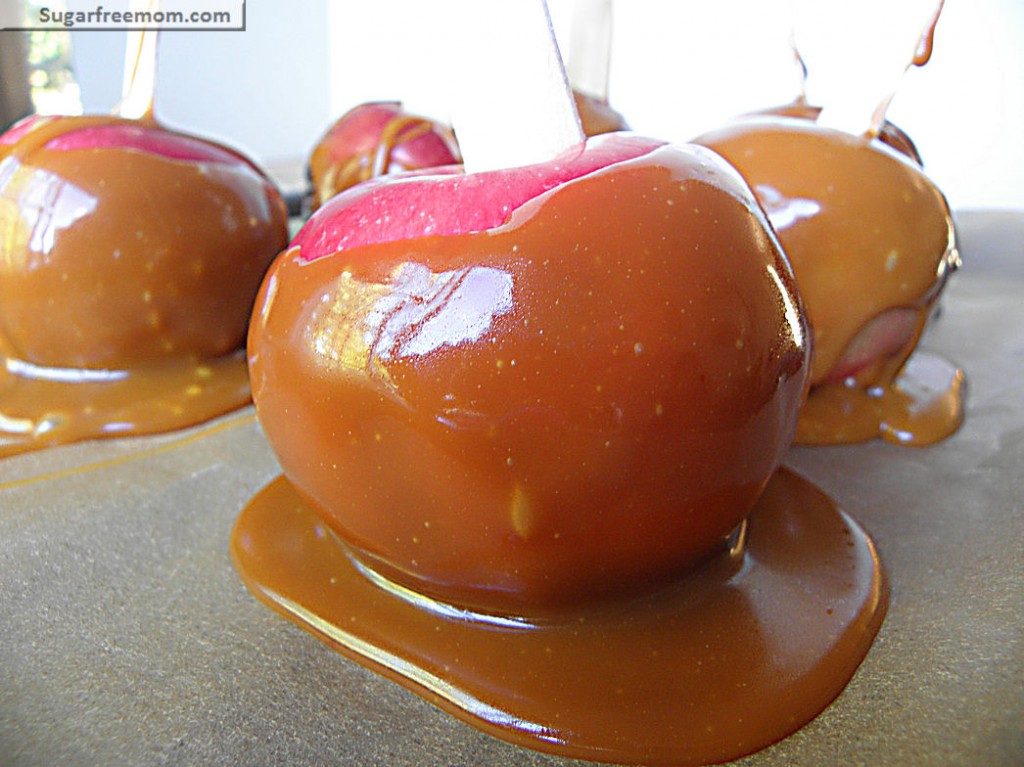 Adapted from: rachelraymag.com/september
Honey Vanilla Caramel Apples
[sc:Ziplist]
Ingredients
8 small red apples of choice, chilled
ice water
1 ½ cups heavy cream
½ teaspoon salt
1 ½ cups honey
1 teaspoon pure vanilla extract
optional: chopped nuts, sprinkles, crushed pretzels
Directions
Line a baking sheet with parchment paper. Skewer each apple stem with a popsicle stick or lollipop stick. Chill them in the fridge. In a 4 quart saucepan, heat the cream and salt over medium high heat until steaming. Stir in honey and bring to a boil. Continue to stir constantly and lower heat to medium. Once mixture registers 260 degrees on a candy thermometer, about 30 minutes, you can remove the pan from the heat and stir in vanilla. Carefully place the pan in a large bowl of ice water. Be careful not to get water in the caramel or it won't stick to the apples. Stir the caramel with a wooden spoon for about 5 minutes until it is thick enough to coat an apple. If it seems too thick, return to medium heat and stir. Take one apple at a time holding the stick, dip into the caramel, tilting the sauce pan to coat the apple. Place on parchment paper or in silicone cupcake liners. Dip into sprinkles or chopped nuts if desired. Work quickly with the rest and refrigerate for about 20 minutes.
Nutrition Info
Servings: 8* Calories per serving: 322* Fat: 6g* Cholesterol: 21mg* Sodium: 155mg* Carbs: 73g* Fiber: 4g* Sugars: 68g* Protein: 1g* Points+: 7*
Other recipes you might like: