These Low Carb and Grain Free sandwich buns flavored with Italian herbs and cheese are picky family approved!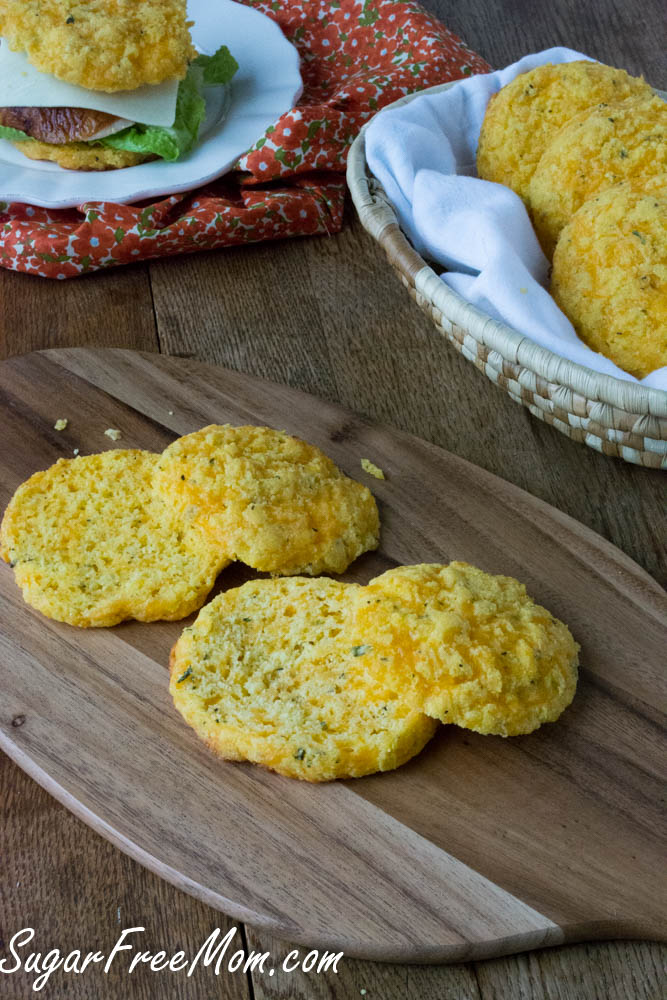 I've never been much of a sandwich type girl myself. I've always preferred left over hot meals or a salad with protein then make a sandwich. But my kids make sandwiches for when we go to co op and heating up left overs won't cut it.
Although I am gluten free and low carb, I don't enforce them to be. They still enjoy whole wheat bread from time to time but I've been trying to switch them over to gluten free because I just think it's better for them. So far so good, they are adjusting and without too many complaints. But I've not found a good sandwich roll/bun for them to make for lunch or one that they all like anyway.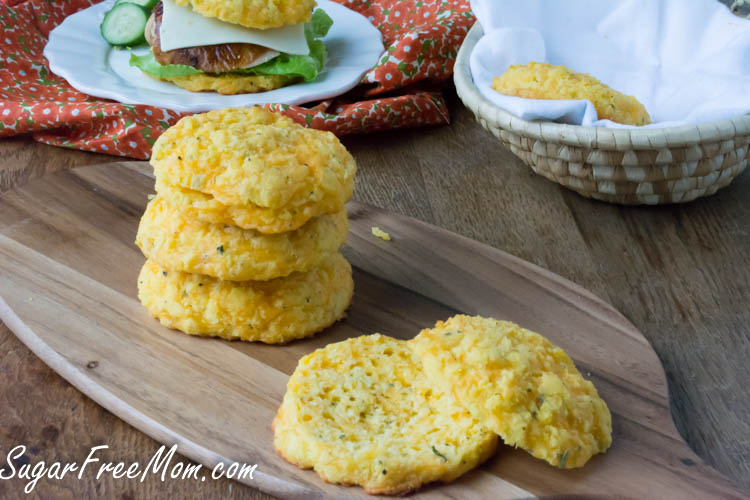 Recently at Whole Foods I found a grain free buns from the brand Against the Grain. Although they are not low carb I tried them and they were delicious. However they need to stay frozen until you use them and they tend to get hard when you make a sandwich and leave it in the fridge for the next day. The kids were not impressed.
From time to time by hubby picks up subway sandwiches, which I don't eat as they are not gluten free, but he gets them for him and the kids. Often the loaf of choice they enjoy is called the Italian Herb and Cheese bread, which is exactly what I was trying to create in this recipe.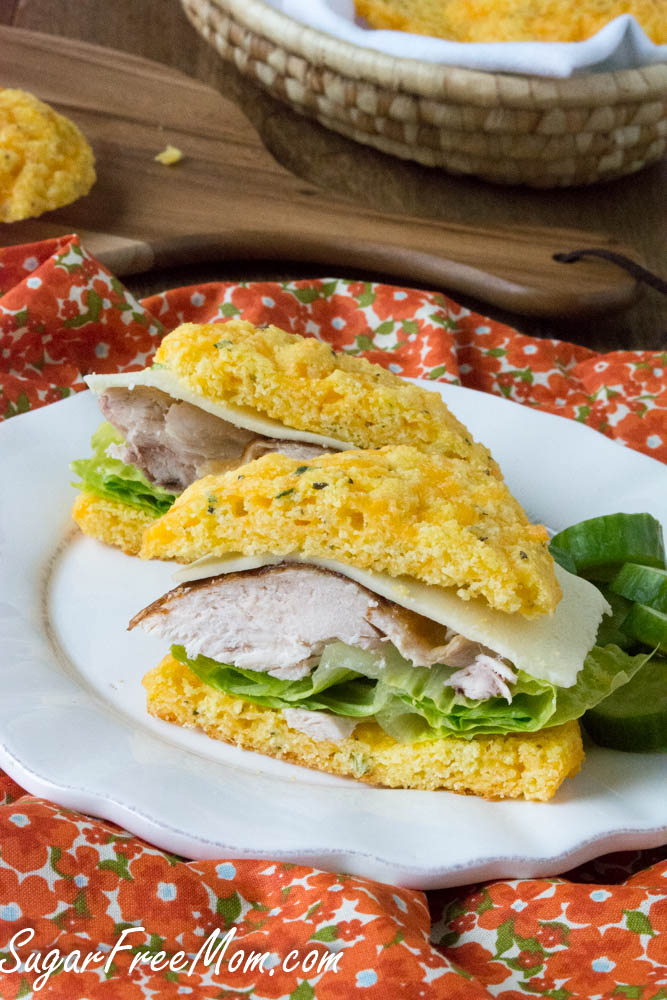 While they don't look like grinders like Subway, they are pretty amazing in taste and texture. I made these over 4 or 5 times, I can't remember, but I wanted to get the right texture with a little bit of that chewiness that is in a regular roll.
I have succeeded!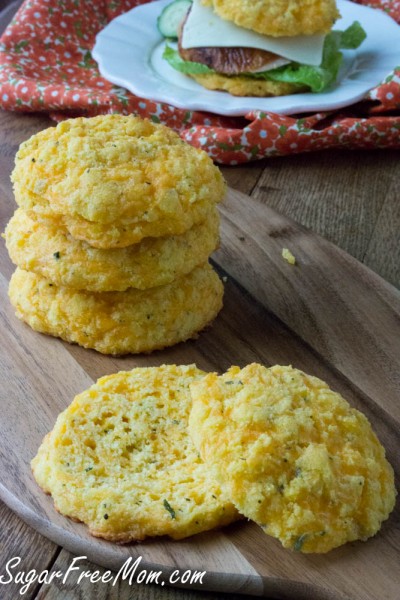 I have a recipe for Cheddar biscuits and these are adapted from them. I tried changing the cheese to mozzarella to make them less orange in color but they were not able to hold up as a bun. As just a side with dinner, like a roll that would be fine but not as a sandwich.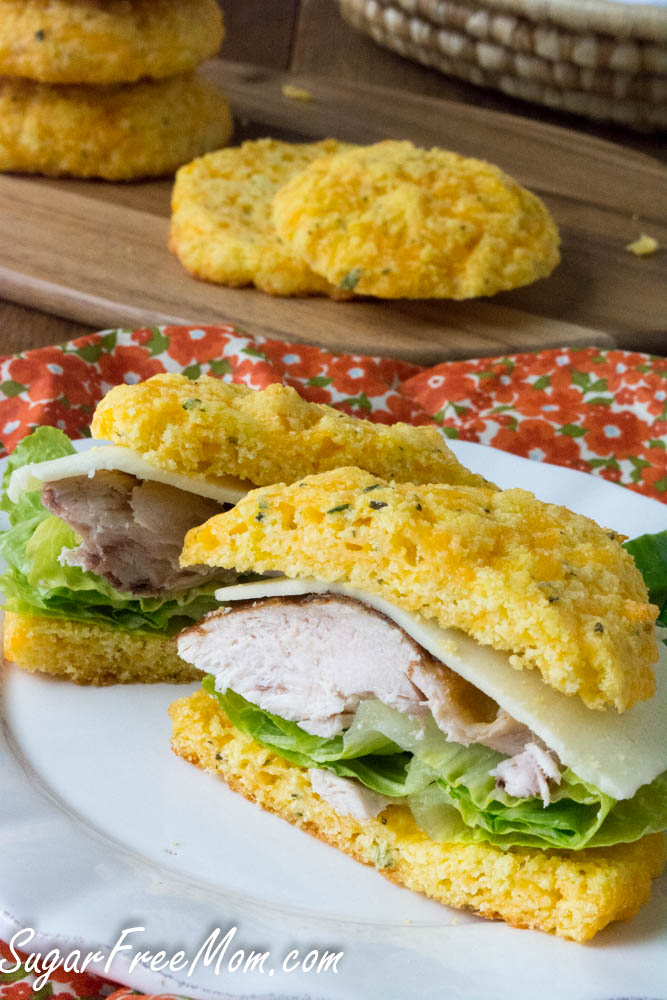 These have the ability to stay well in a sandwich overnight for the next day. They don't crumble and they have amazing flavor!
Brenda's Notes:
Do not sub a soft cheese like mozzarella for the cheddar, they won't hold up as a sandwich.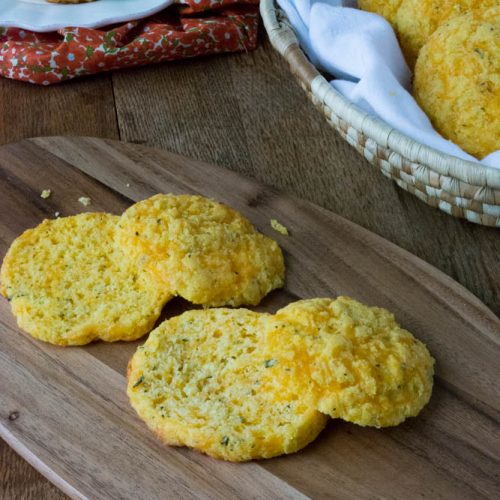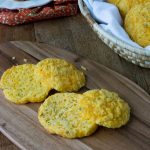 Print
Grain Free Italian Herb Cheese Sandwich Buns
Instructions
Preheat oven to 350 degrees.

Melt the butter over low heat in a sauce pan or in the microwave, set aside.

In a bowl whisk the eggs then add the coconut flour, arrowroot or tapioca flour and seasonings.

Stir in the cheese then add the melted cooled butter.

Using a ⅓ measuring cup, pack in mixture and place each mound on a parchment lined baking sheet.

Make 6 mounds and bake for 15 minutes.

Eat immediately or allow to cool then slice and keep refrigerated to make sandwiches.
Nutrition
Serving:
1
bun
|
Calories:
304
kcal
|
Carbohydrates:
8.7
g
|
Protein:
14.5
g
|
Fat:
23
g
|
Saturated Fat:
12.6
g
|
Cholesterol:
180
mg
|
Sodium:
375
mg
|
Fiber:
2.6
g