It's What I Ate Wednesday where you get to see what I've been eating which is always clean and healthy, usually!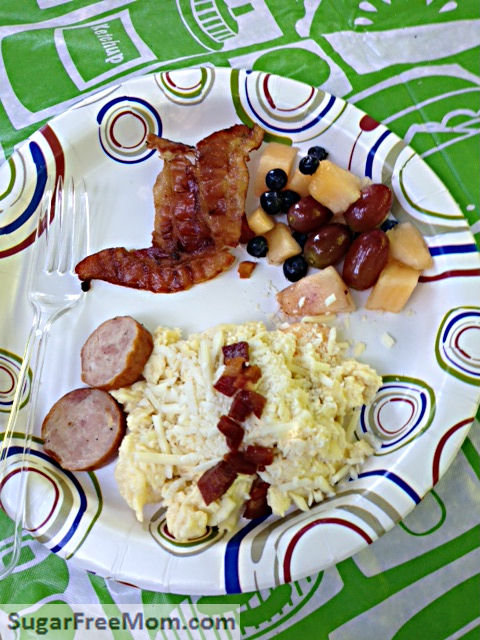 This past weekend we went camping with some friends. They made egg burritos for the everyone so I just skipped the flour wrap and ate the bacon, pancetta, eggs and fruit. It was filling and plenty!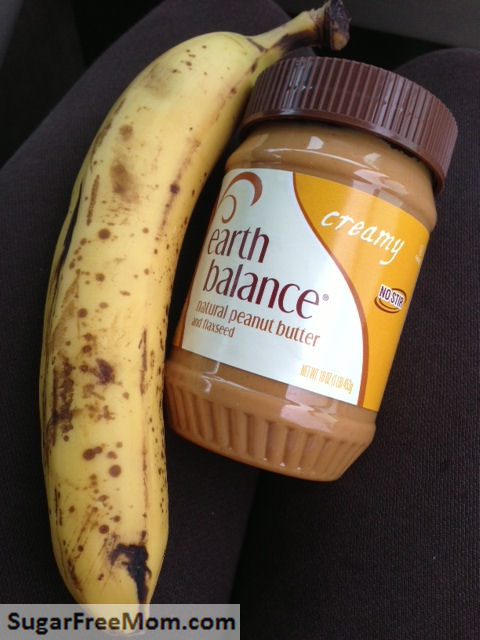 The weekend was about relaxing so no one wanted to cook up three meals a day. We focused on big breakfast and dinner and snack type things for lunch. I had brought along my peanut butter and fruit so I enjoyed this for "lunch".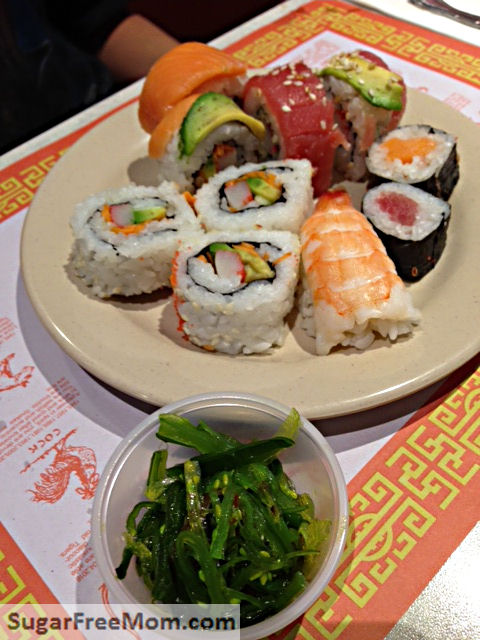 We enjoyed one night of going out to a chinese buffet that also served sushi so I was happy. I tried to avoid all the fried choices at the buffet although very hard to do! I really do love fried eggrolls and spring rolls! I may or may not have eaten one. 🙁
That was it! We were busy with the kids in the lake, mini golf, tennis, campfires, playing card games so I didn't really snack much and of course avoided the S'mores! You know they made some, but I didn't indulge!
You can check out other healthy living food bloggers sharing their eats over at Peas and Crayons!
DO you forget your healthy eating plans when you travel for the weekend and enjoy yourself by indulging or do you try to stick to it as best you can? I'd love to know!