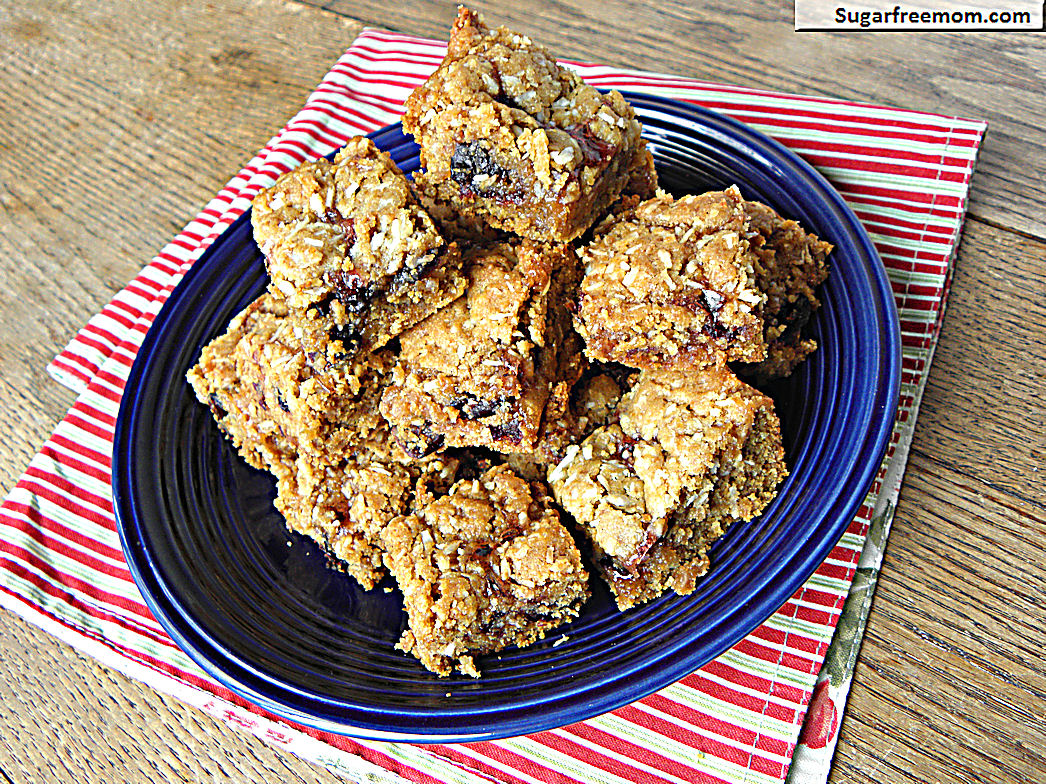 These aren't a cookie but they make a delicious treat bar for adding to your cookie repertoire for the holidays as well as adding variety to your serving tray sending to neighbors.
Soft cranberry and raspberry filling and they hold up perfectly to travel with once cooled and cut.
I've made them for years now, in fact my recipe was adapted to become healthier from a magazine I've had since 2003! Soon I will work on making this completely sugar free but for now it is at least refined sugar free using sucanat.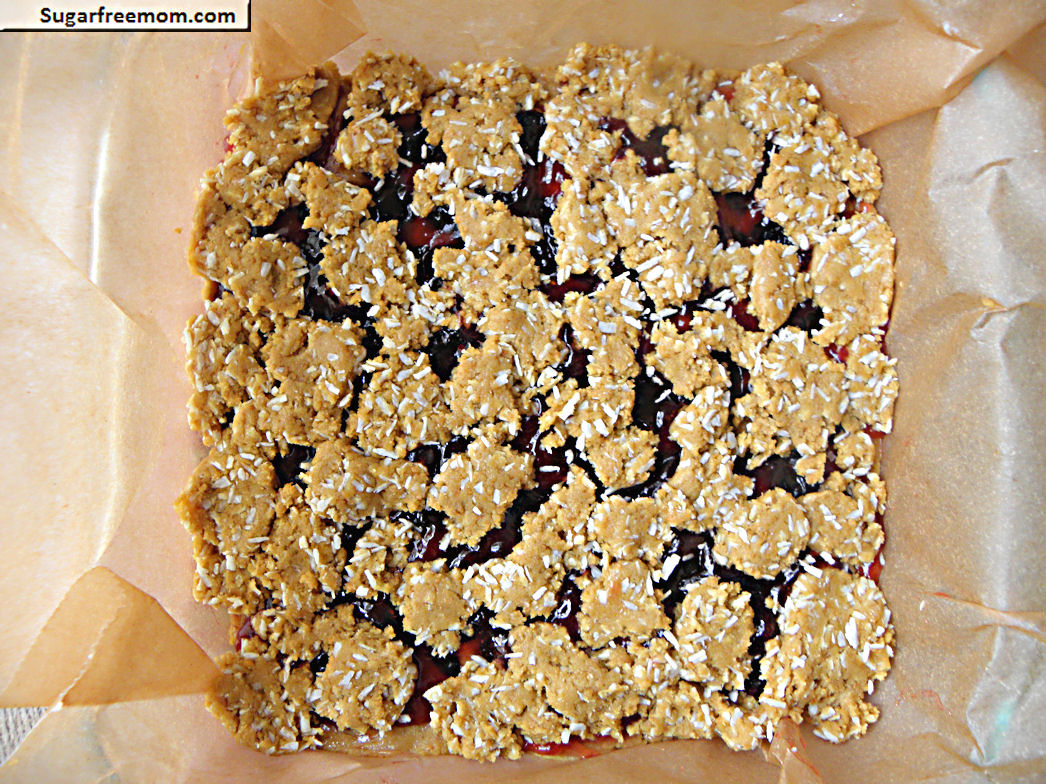 The dough is made using my sugar cookie recipe and simply splitting the dough in half. You can use the rest of the dough for sugar cookies or simply use all the dough if you'd like a large 9 by 13 dish of these. The size here is a 9 inch and you will get 20 bars from this. If you do use all the dough just make sure to double the cranberries, preserves and coconut.
I found apple juice infused dried cranberries at Whole Foods in case you're looking. Of course you can use regular dried cranberries but most always they contain added sugars, but it certainly won't ruin the bar, they will simply be a bit sweeter is all.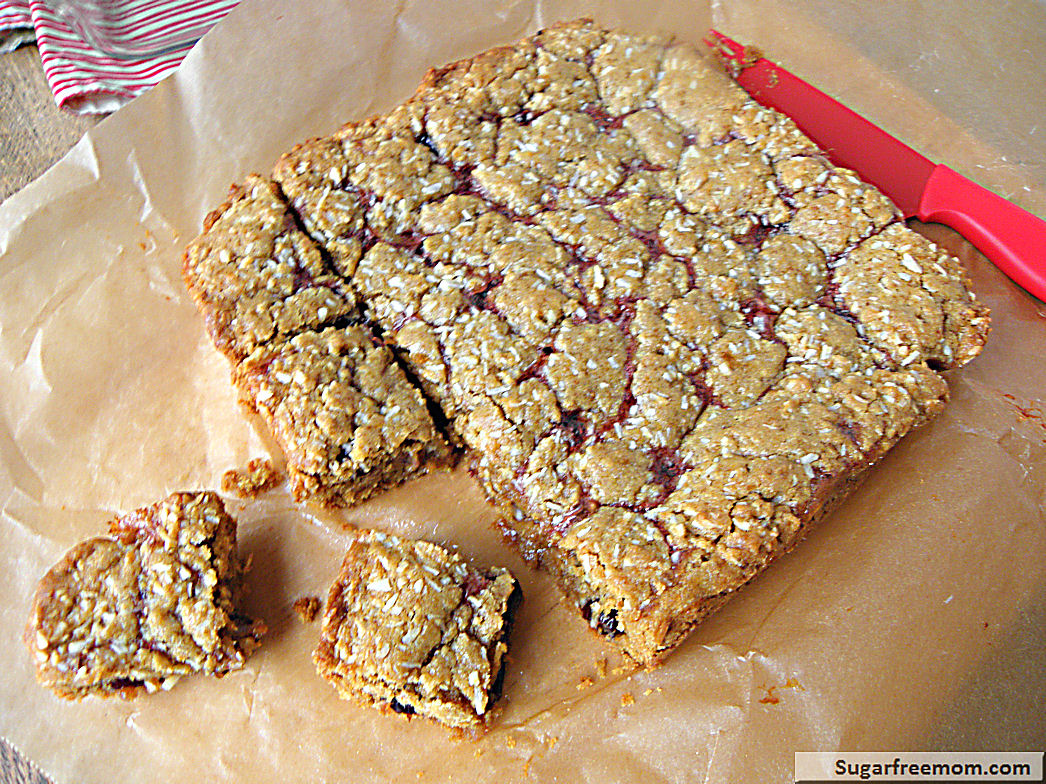 Since it's lined in parchment paper with the side extending over you will easily be able to grasp the side and lift it out onto a board to cut into bars. AND NO MESS in the pan either, gotta love that! 🙂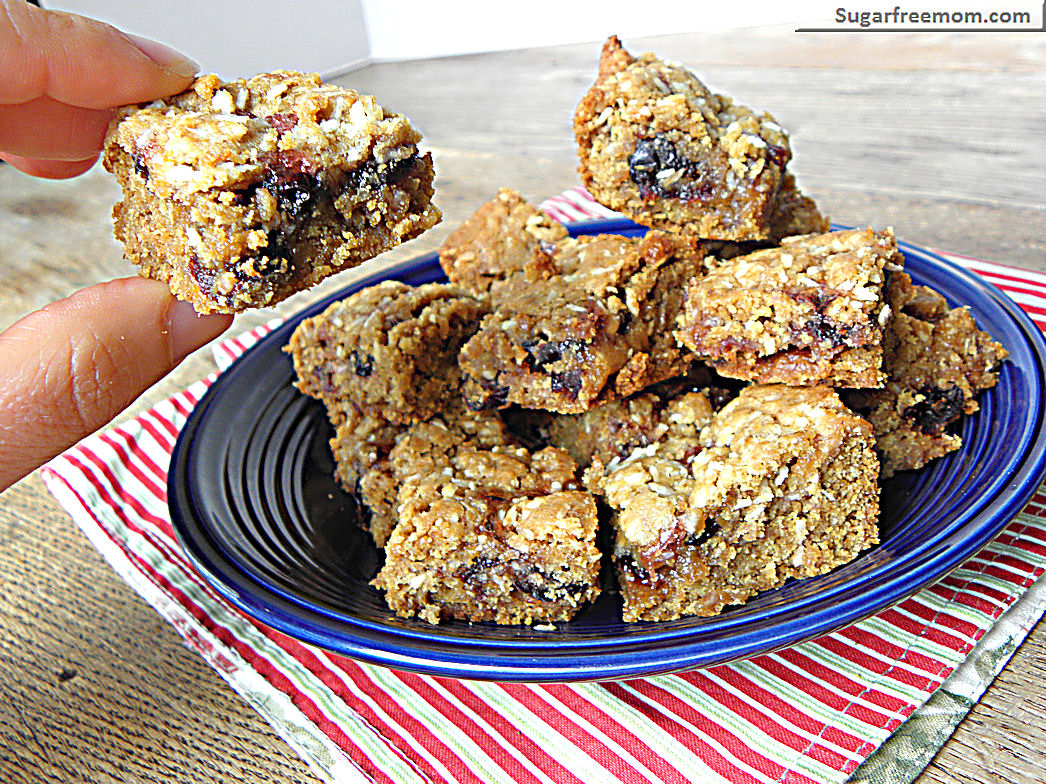 See ?? Perfectly Pick-Up-Able!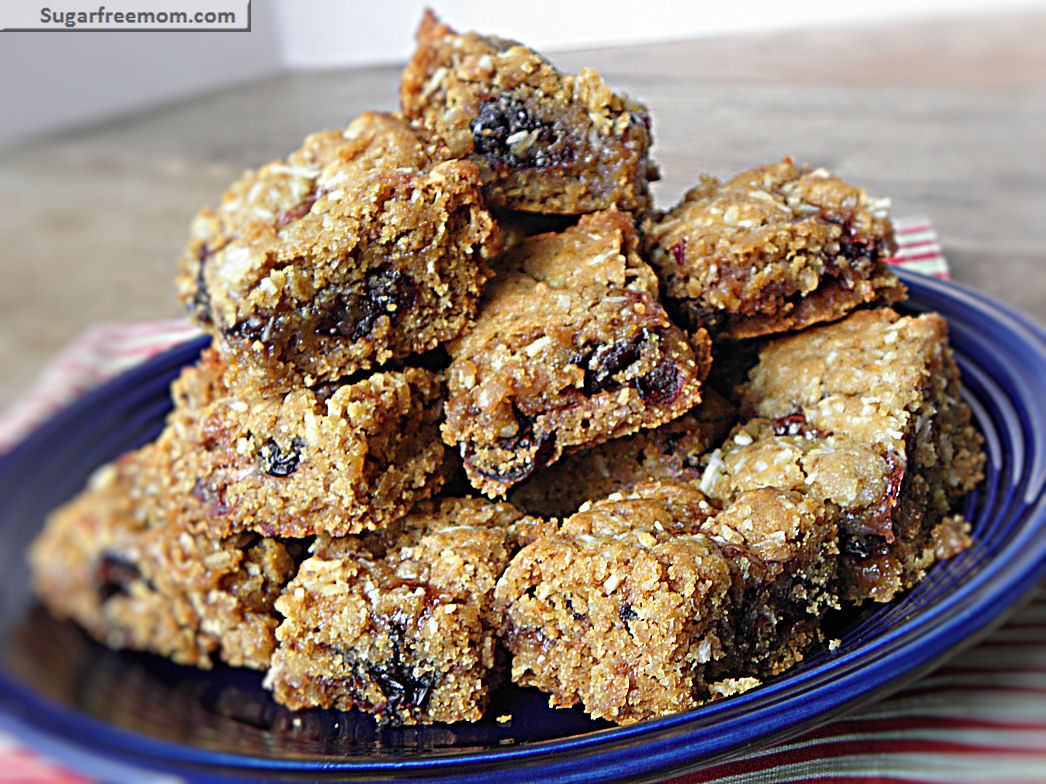 Nutrition Info
Servings: 20* Calories per bar: 121* Fat: 5g* Cholesterol: 23mg* Sodium: 56mg* Carbs: 21g* Fiber: 1g* Protein: 1g* Points+: 4*
*Adapted from Woman's Day magazine 10/2003

Whole Wheat Berry Crumb Bars
[sc:Ziplist]
Ingredients
½ the dough of sugar cookie recipe
½ cup dried cranberries, apple juice sweetened
⅓ cup natural raspberry preserves, no sugar added
⅓ cup unsweetened coconut flakes
Directions
Heat oven to 350 degrees. Line a 9 inch square baking dish with parchment paper. Let it extend over the sides. With floured fingers take 1 ¼ cups dough and press it over the bottom of the pan. Mix cranberries and preserves together in a small bowl. Spread over the dough. Add coconut to the remaining dough and stir well. Break off small pieces and place randomly over the cranberries. Bake 30-40 minutes until browned on top. Cool in pan on wire rack. Once cooked holding ends of parchment paper lift and place onto a cutting board. Cut into 20 bars.