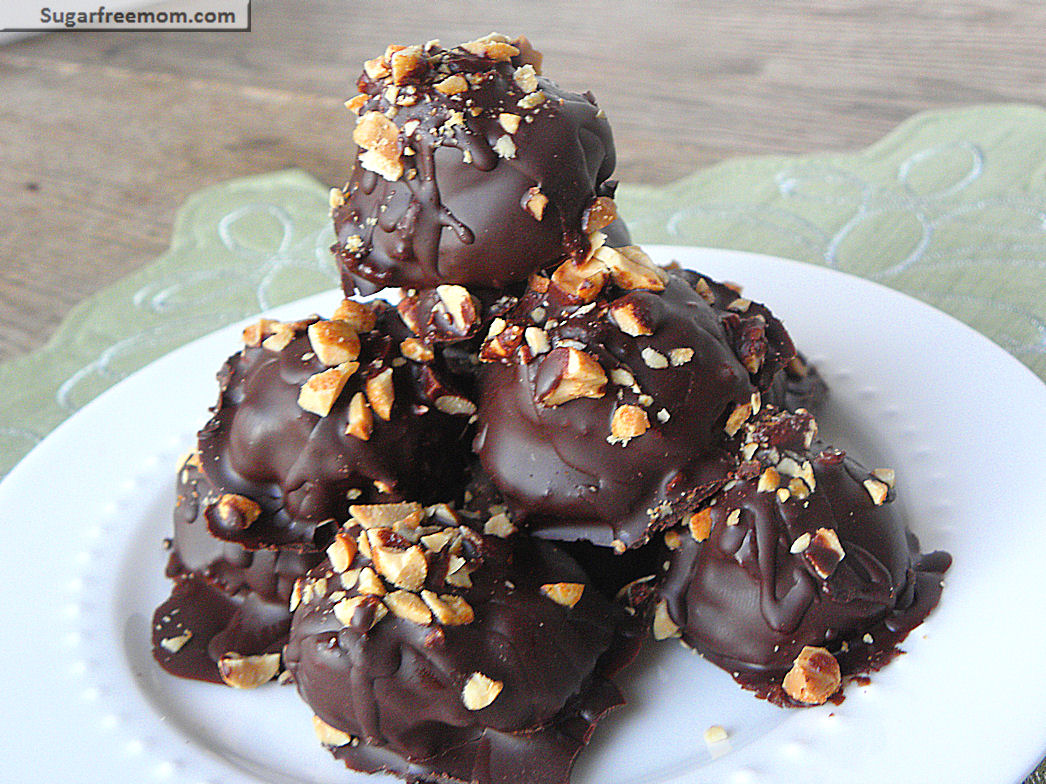 Holy Moly YUM!!!! Don't these look amazing! They taste even better!! Creamy peanut butter inside with a slight crunchiness and chocolate shell outside!
The very best part??? NO BAKING REQUIRED!!!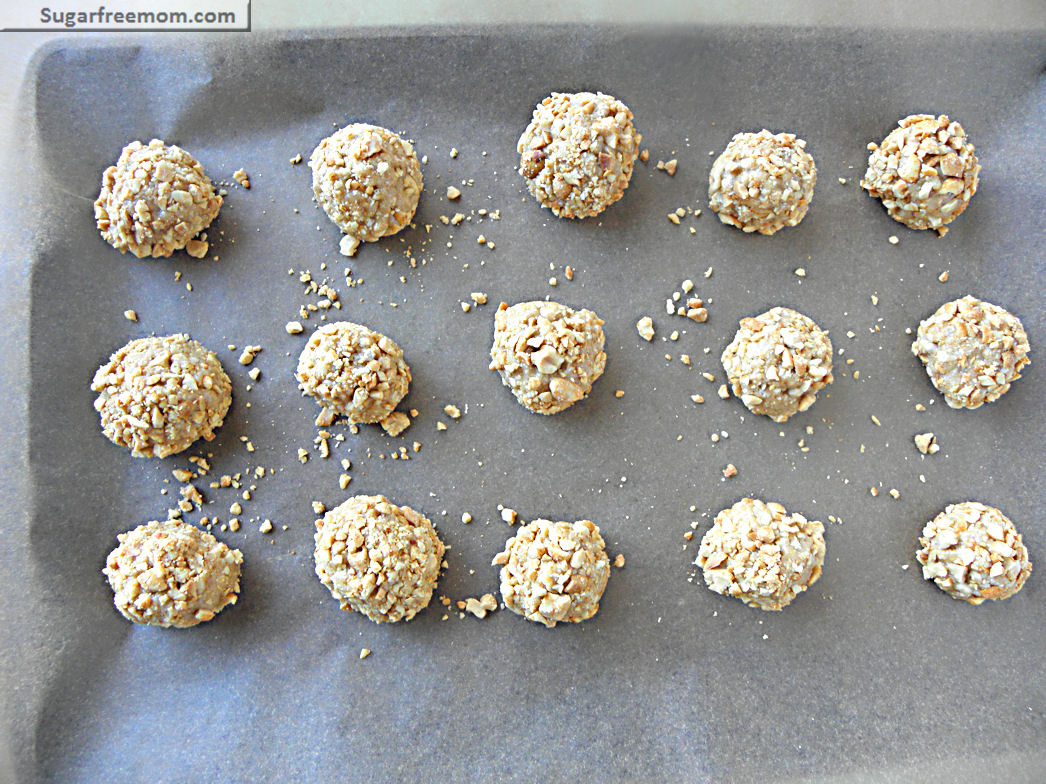 Of course if you'd rather leave them just rolled in crushed peanuts without the chocolate that is perfectly fine too and still perfectly delicious!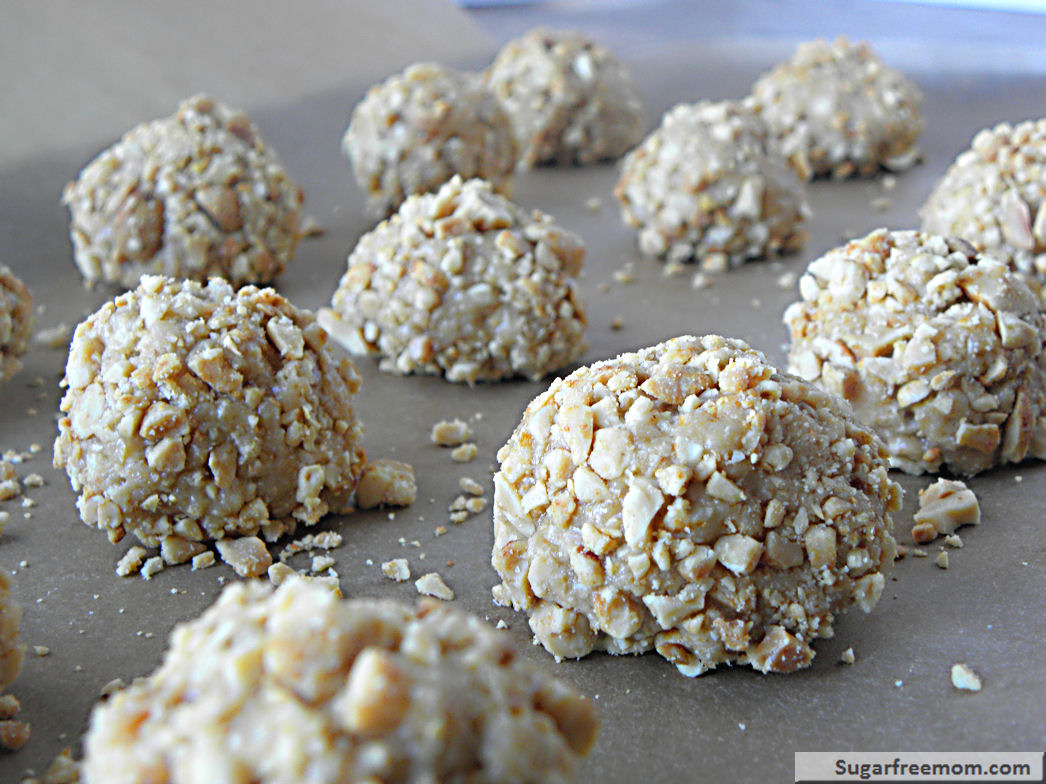 Yes an indulgent recipe for the the holidays but still healthier than the rest out there! Sweetened with honey inside and no sugar added peanut butter and coated in homemade sugar free chocolate sauce, doesn't get better than this my friends!
Have you missed my other no bake yummies? Here they are:
Nutrition Info

Servings: 18* Calories: 176* Fat: 13g* Cholesterol: 0mg* Sodium: 102mg* Carbs: 15g* Fiber: 2g* Sugars: 9g* Protein: 4g* Points+: 5*
 No Bake Honey Peanut Butter Balls: Gluten & Dairy Free
Ingredients
1/2 cup honey
1/2 cup no sugar added creamy peanut butter
2 cups brown rice crispy cereal, crushed
1/2 cup salted peanuts, crushed
Optional coating: 1/2 cup Chocolate Sauce
Directions
In a bowl mix together honey, peanut butter and crushed cereal. Once incorporated well, roll in crushed peanuts to coat. Place balls on a baking sheet lined with parchment or waxed paper. Refrigerate balls for 30 minutes. Mix up chocolate sauce and refrigerate to thicken slightly, (about 15-20 minutes). Dip one ball at a time into chocolate sauce, place on baking sheet. Continue with the rest. Refrigerate balls for 10-15 minutes until chocolate is hardened. Drizzle with more chocolate sauce on top and chopped peanuts. Keep refrigerated. Makes 18.