This Sugar-Free Magic Shell is everything like the sugar filled store bought kind, but with none of the sugar! Made with just 3 ingredients!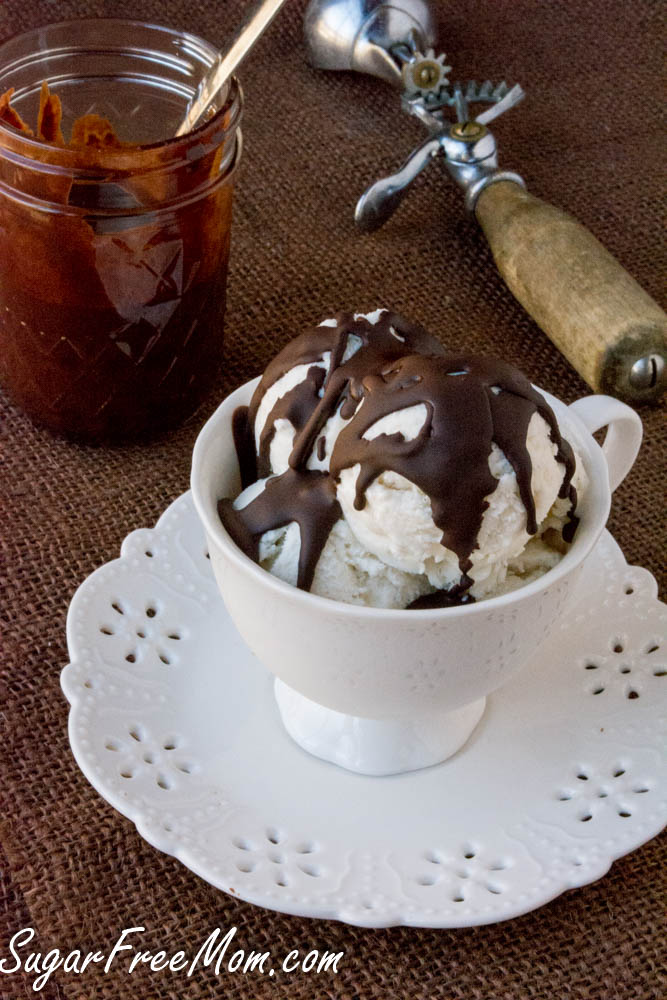 This recipe was originally posted in May of 2012, but really needed some updated photos! See below! It's been a popular recipe since I posted it and many years later still going strong.
Sometimes special recipes like this that win over everyone need to come back to the forefront and so that is why I'm sharing it again today. So all of you who may not have ever seen this or tried it and hear how I became a rock star mom and amazed my kids AND you can be one too!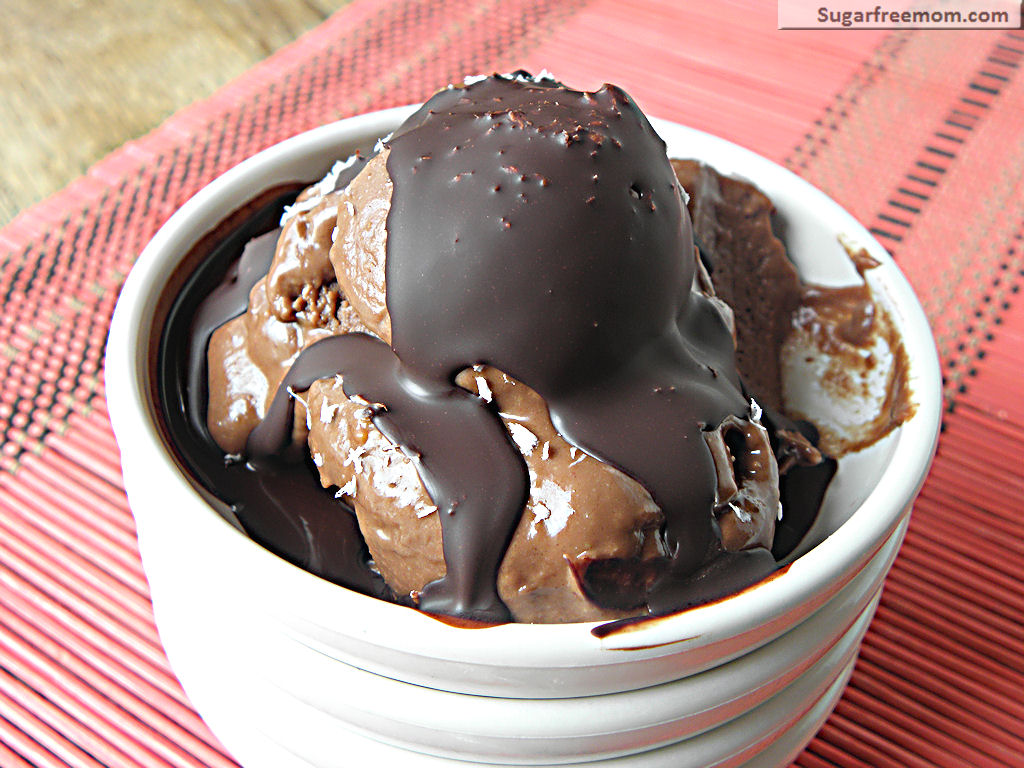 Would you like to be seen as the coolest mom in the neighborhood or at least in your family ?!!
I can tell you very simply how I became just that! I made MAGIC SHELL at home and the kids were in shock at how quickly it worked!
My kids have loved this junk the first time they tried it at Grandma's house......sigh.........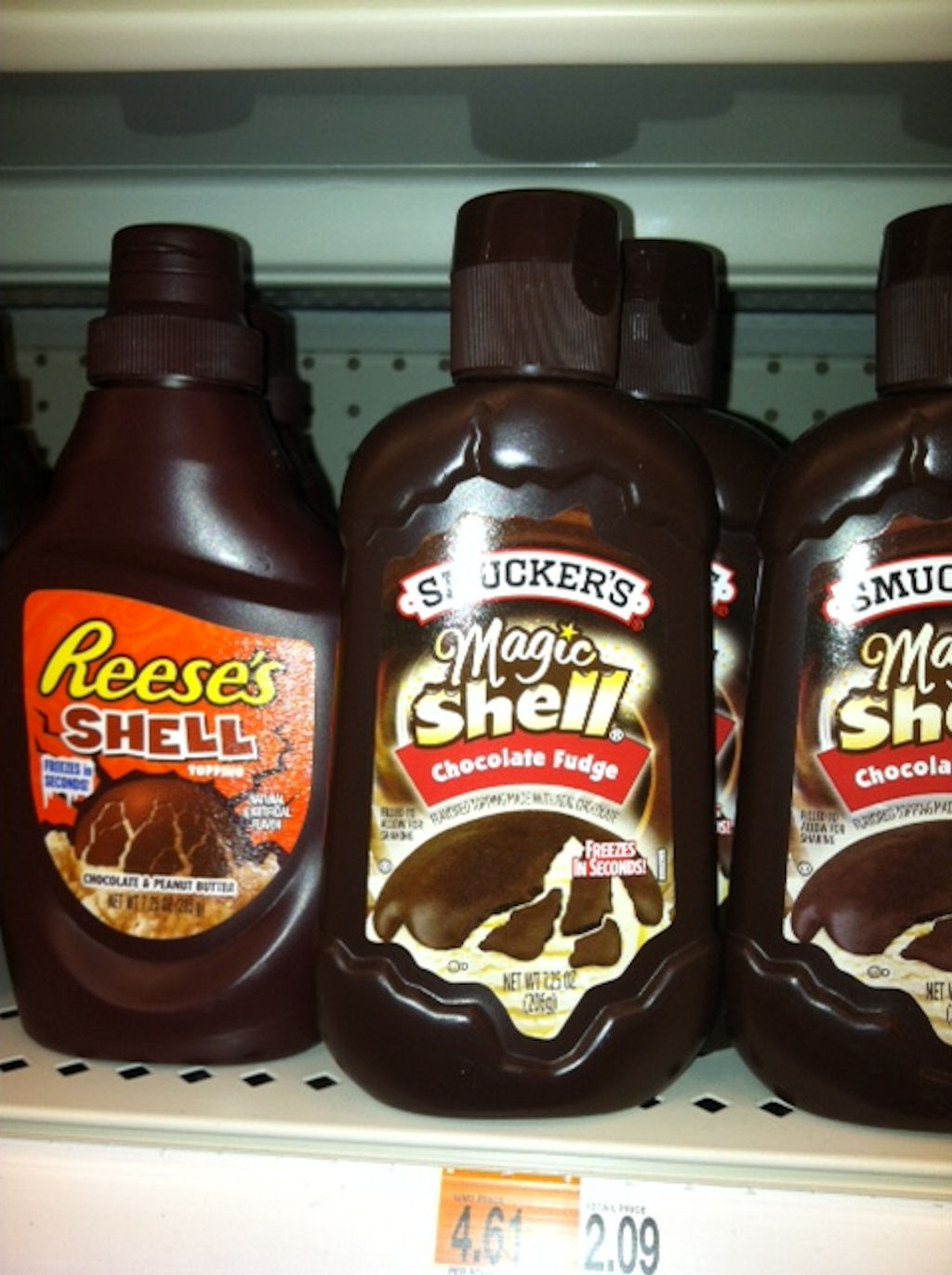 Even though they only eat it occasionally I knew there had to be a way to make it at home without all that sugar!
Discovering the beauty of coconut oil has been the best thing ever and one of the main ingredients that gets this to work perfectly.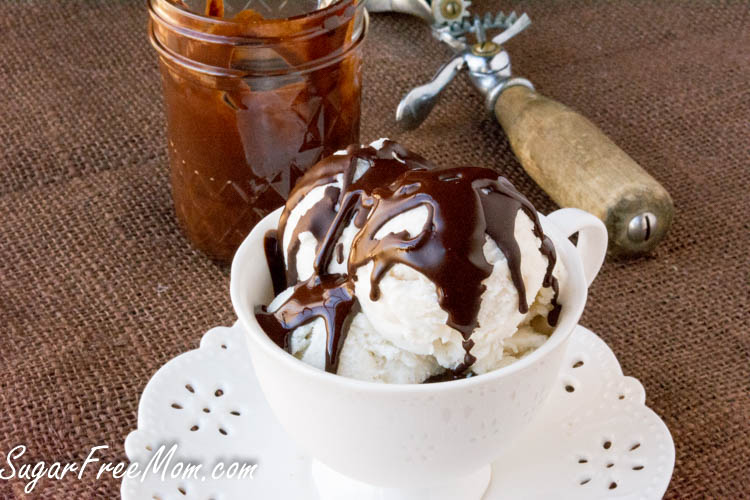 This may not be the lowest in fat or calorie, but it sure beats buying it and all the other sugar that comes along in the little expensive bottle doesn't it?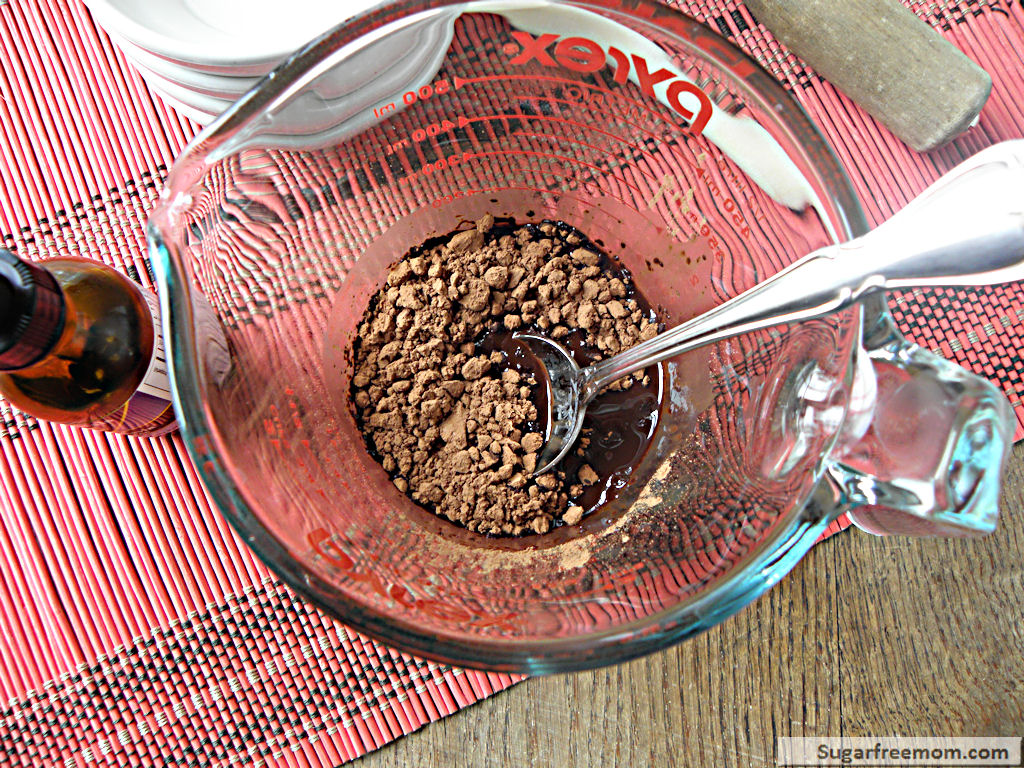 STIR and STIR and STIR until it is well adsorbed. That's it!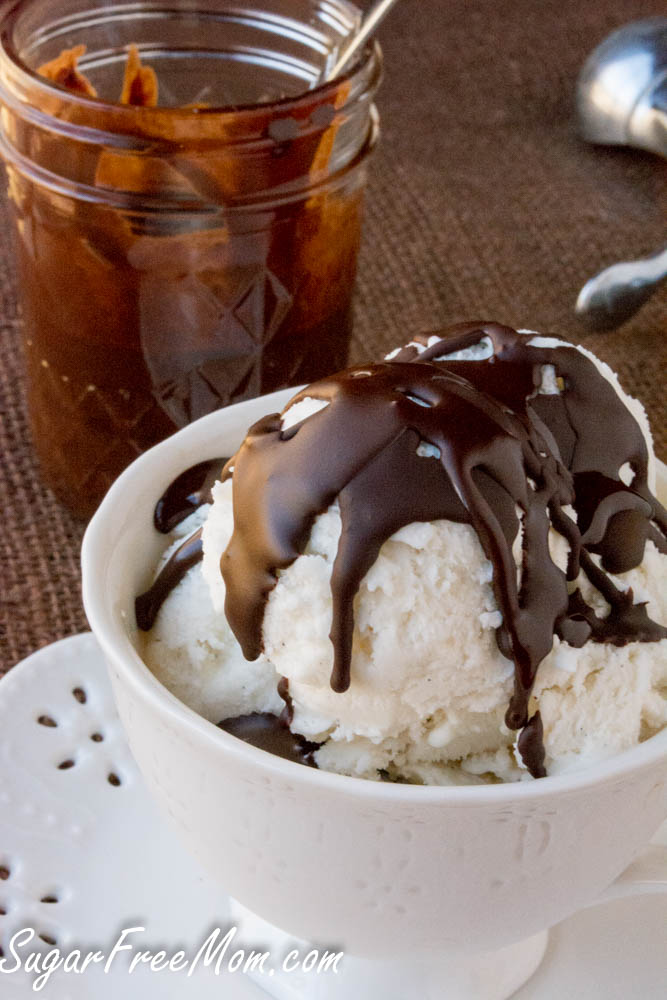 You DO NOT have to keep this refrigerated. But if you decide to place it in the fridge you will need to heat it up before being able to pour it over anything.
The coconut oil hardens in the fridge. Reheat in the microwave for 30 seconds if you feel better storing it in the fridge then once heated pour over ice cream and enjoy!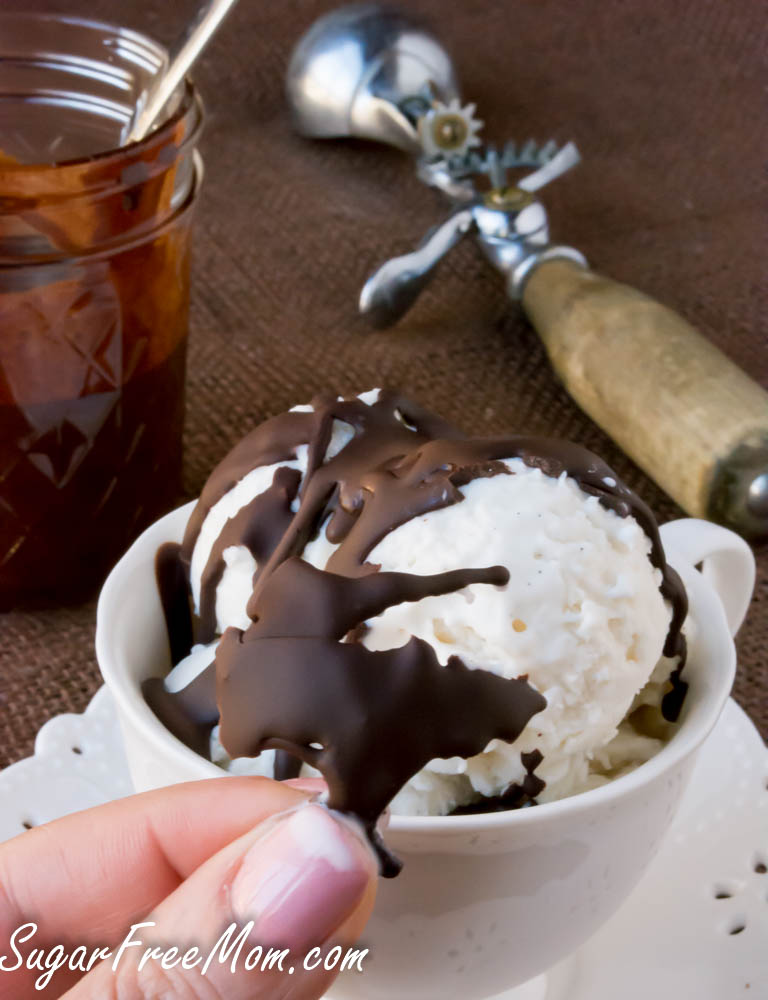 Here's a quick video showing how easy and fast this really is!
Pour it right onto your favorite ice cream and instantly hear the amazing oohs and aaahhs coming from your family!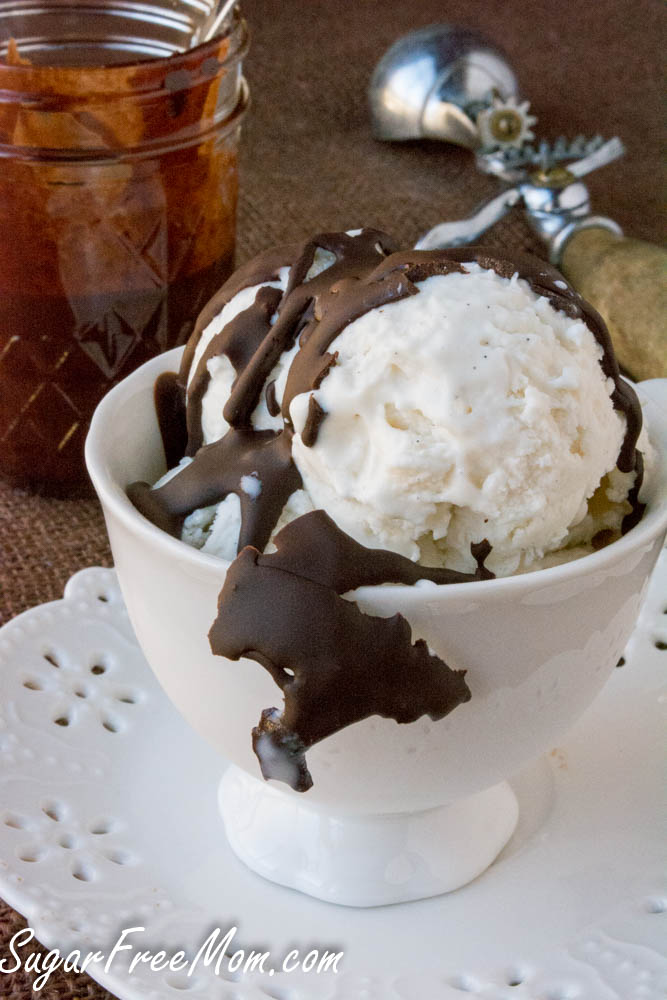 Try this over my vanilla bean ice cream or my peanut butter cheesecake ice cream!
****Please note: The recipe below is using stevia to taste, in the video I am using Swerve sweetener, 3 tablespoons was just right for the kids!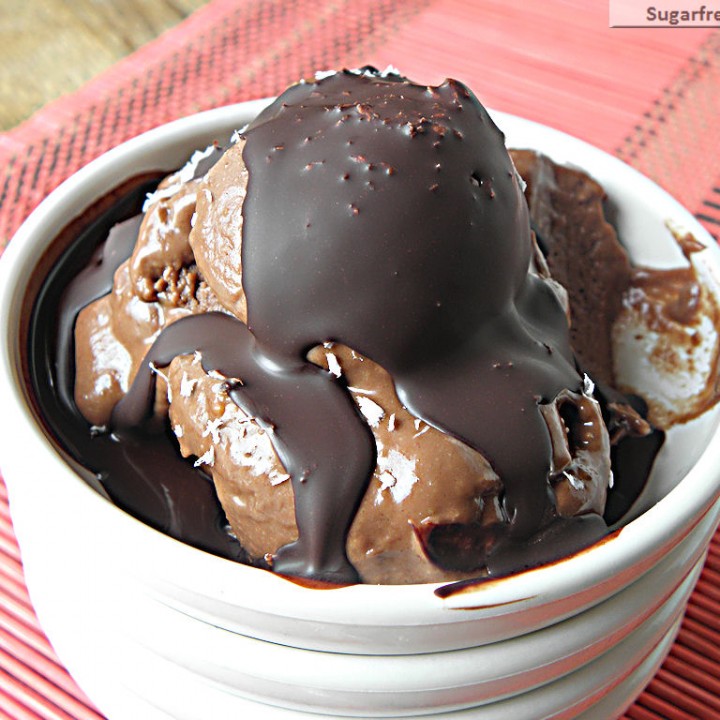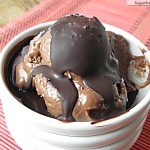 Print
Chocolate Hardening Sauce [a.ka. Magic Shell] No Sugar Added
Instructions
Mix together and taste and adjust sweetener as needed. It does not need to be refrigerated.
Nutrition
Serving:
1
g
|
Calories:
46
kcal
|
Carbohydrates:
2
g
|
Protein:
0.3
g
|
Fat:
5
g
|
Saturated Fat:
4
g
|
Fiber:
1.3
g