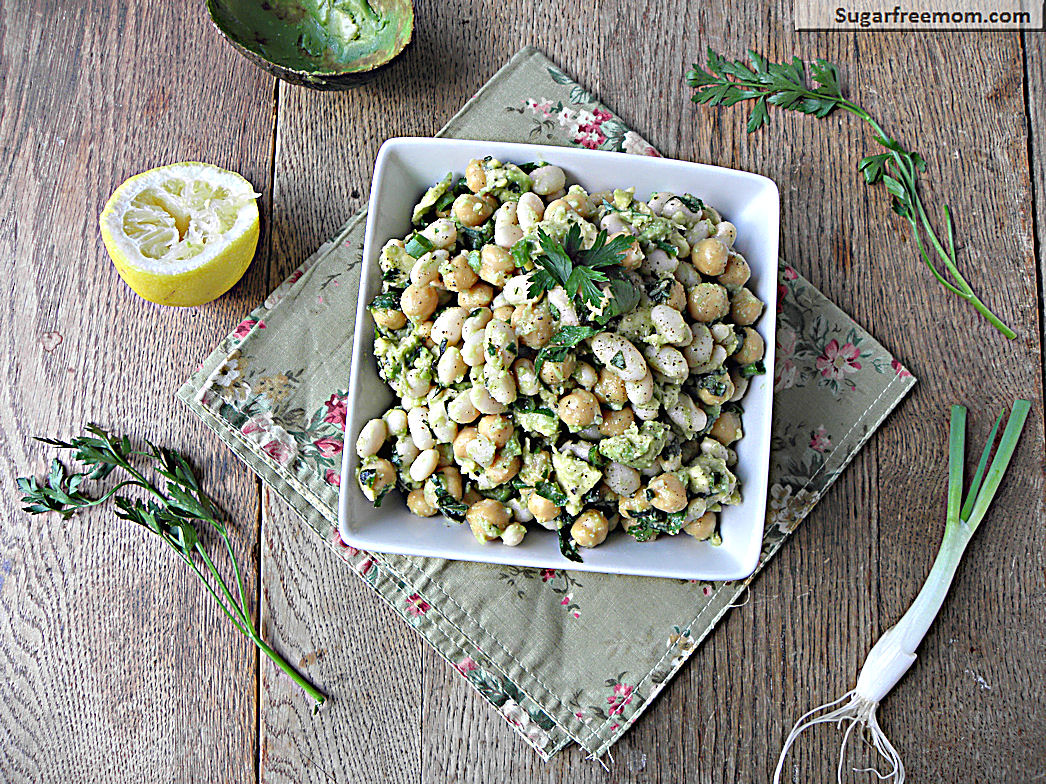 Do you love easy side dishes? How about no cooking easy sides? Even better in my book! This little side dish is a twist on a classic recipe my family has been making forever. We love beans! The only difference is I added some avocado for a creamy texture. My mom would change the beans to red kidney or black or whatever she had on hand. Some times she would put sliced red onion, but I opted for scallions. The one constant has been the extra virgin olive oil and lemon juice, oh and absolutely FRESH herbs!
Can you say YUM?!!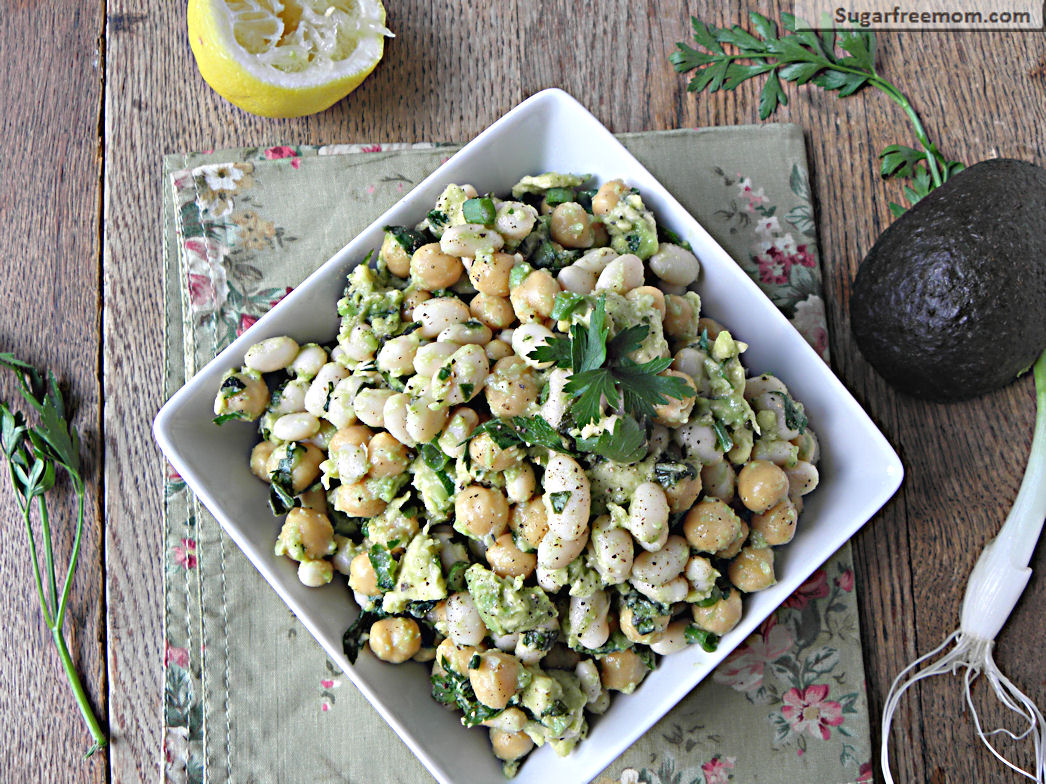 I mean what's better than this? You could make a beautiful salad and some Grilled Chicken with Fresh Herb Marinade and you've got a fantastic meal to serve to your family or even guests that didn't take you hours in the kitchen to prepare!
It's really a perfect allergy friendly side dish as well. Vegetarian, vegan, gluten free, nut free, egg free, sugar free, dairy free.....hahaha anymore?
Avocado Bean Salad with Fresh Herbs
[sc:Ziplist]
Ingredients
1 can (15.5 ounce) garbanzo beans, drained or 2 cups
1 can (15.5 ounce) great northern beans, drained or 2 cups
1 avocado, peeled, chopped
¼ cup fresh basil
2 tablespoons fresh parsley
2 scallions chopped
juice of 1 lemon
1 tablespoon extra virgin olive oil
¼ teaspoon salt
¼ teaspoon garlic powder
⅛ teaspoon pepper
Directions
In a large serving bowl add your beans, avocado, basil, parsley, and scallions. In a small bowl whisk together lemon juice, oil, salt, garlic powder and pepper. Toss dressing into the large bowl and gently stir to coat. Enjoy at room temperature or chill and stir before serving. Keep refrigerated. Makes about 4 cups.
Nutrition Info
Servings: 8* (½ cup) Calories: 189* Fat: 5g* Cholesterol: 0mg* Sodium: 183mg* Carbs: 29g* Fiber: 7g* Sugars: 0g* Protein: 8g* Points+: 5*