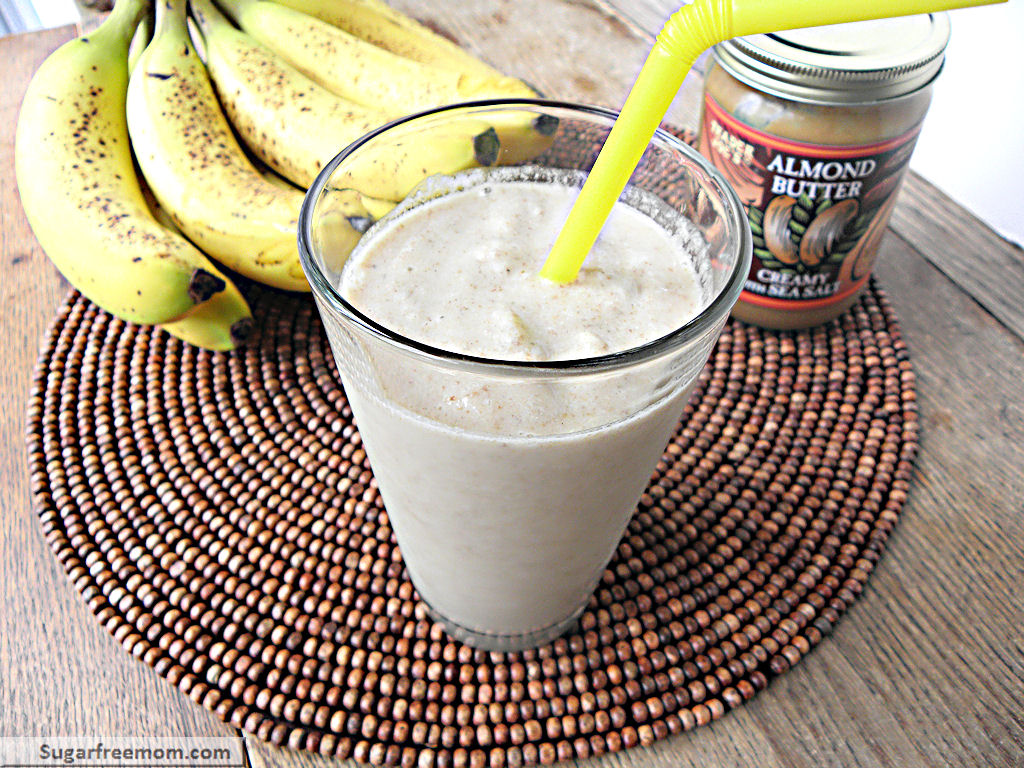 A creamy banana smoothie with almond butter mixed in and no dairy is a dairy intolerant persons dream!!! I know because I am one!!! I can handle some dairy but if I start eating too much of certain dairy products my tummy lets me know. So I wanted to make a smoothie without any dairy at all for those of you who also have dairy issues or allergies. What I didn't want was a bland, not so creamy, second place type of smoothie. You know, one that was just OK tasting. I wanted a delicious, healthy, dairy free smoothie that you would want to make again and again. I think I have done that! You would never know there is no creamy Greek yogurt in it if I didn't tell you. That makes me happy. 🙂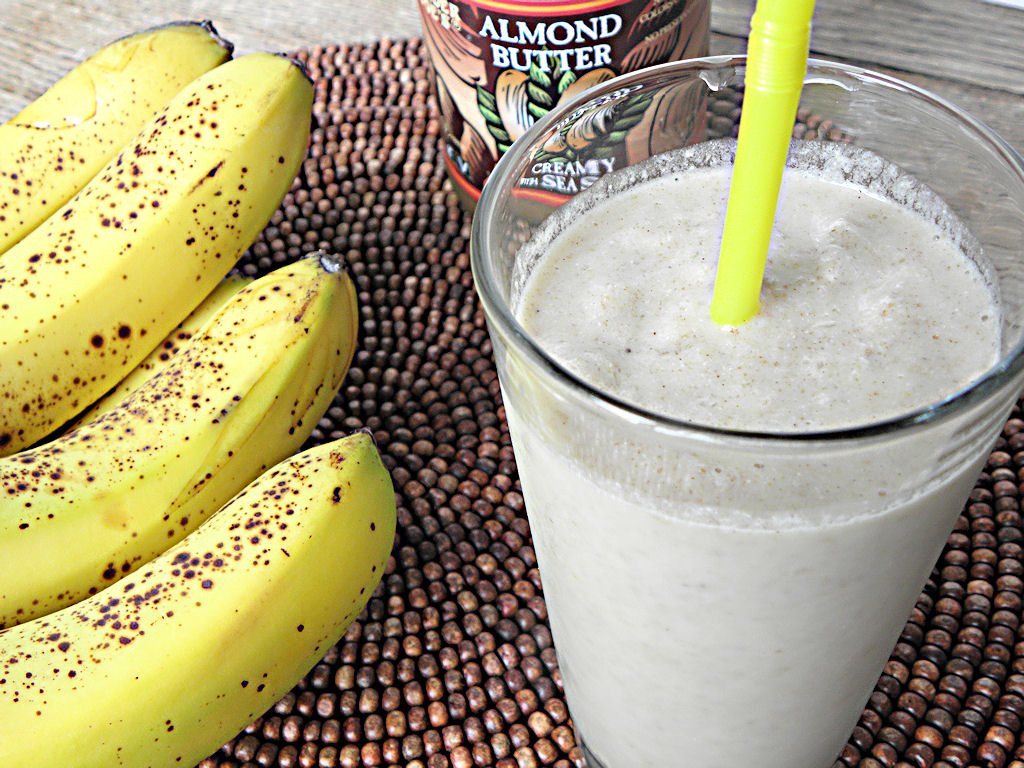 If you want to switch to peanut butter instead of almond that is a simply change that would be just as good. But since I used almond milk I kept with that theme. Chia seeds are so good for you full of fiber, high in calcium, magnesium and omega 3 fatty acids your body needs. If you don't have any throw in some flax seed which is also full of fiber, protein, calcium and iron. Soy milk would also be an alternative to almond but higher in calories. Just remember the nutrition info changes when you make any substitutions to the original recipe.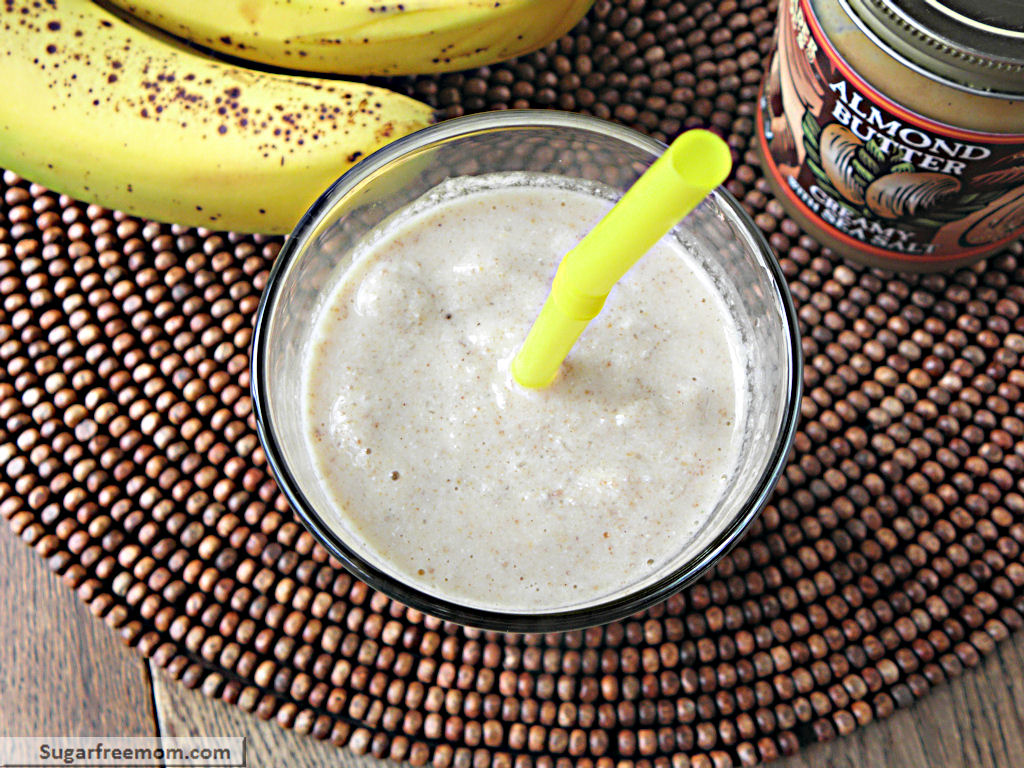 Banana Almond Chia Dairy Free Smoothie
Author:
Prep time:
Total time:
Ingredients
½ banana
1 tablespoon almond butter, no added sugar
½ tablespoon chia seeds
½ cup almond milk, unsweetened
1 cup ice
Optional: 2 full droppers[url href="http://iherb.com/p/9674?at=0&rcode=yaj035" target="_blank"] Liquid stevia[/url]
Instructions
Simply add all ingredients to you blender and blend until smooth!
Serving size:
1
Calories:
199
Fat:
13g
Carbohydrates:
19g
Fiber:
5g
Protein:
5g
Notes
Weight Watchers PointsPlus: 5*