Sugar-Free & Dairy Free Chocolate Coconut Ice Cream Milkshake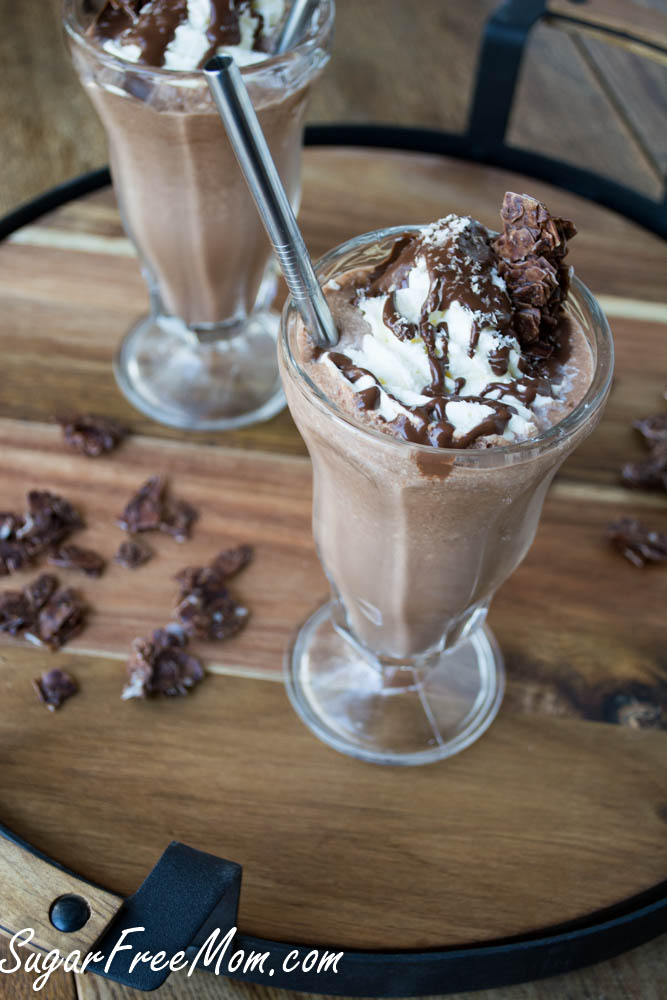 Are you ever jealous when you drive by or head into the mall and spy luscious frozen type beverages, smoothies, ice cream or what not and feel slightly deprived either because you have an intolerance or allergy or just because you choose not to eat certain ingredients?
Ice cream milkshakes conjure up a whole lot of emotions for me as a child with my grandmother taking me to McDonalds and getting me a milkshake with my happy meal. Ferociously and with such determination I tried my hardest to suck the thickest milkshake in the history of thick milkshakes, through the skinniest of straws before I resorted and with sad defeat asked for a spoon. To this day I can't have iced coffee or even my daily seltzer water without using a straw, just something about that straw.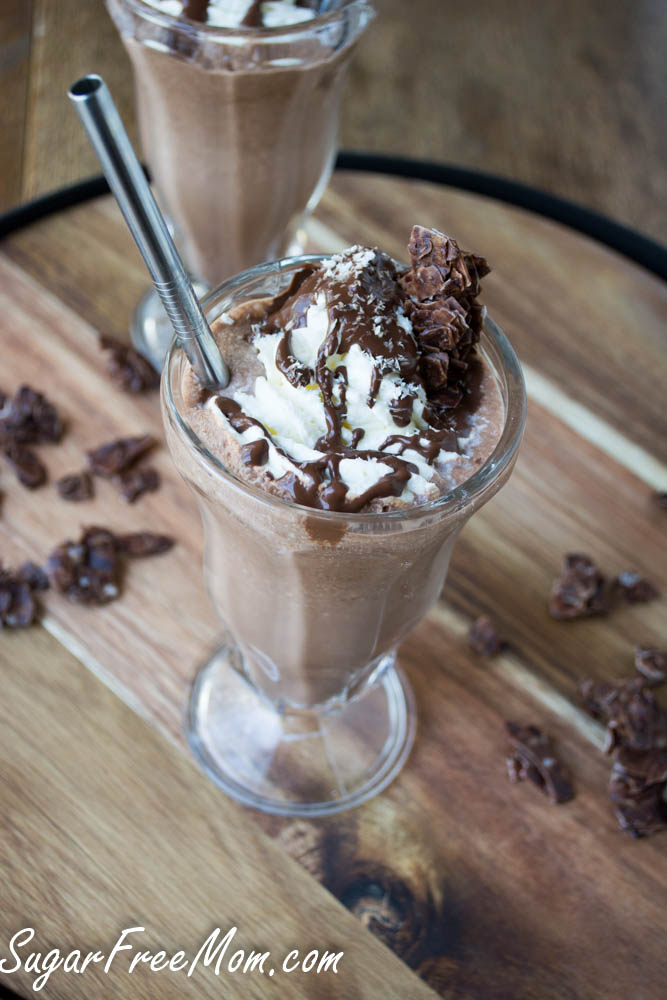 This recipe idea just came from recently being in the mall with my daughter shopping and glancing over at someone happily laughing and chatting while sipping on an enormous frozen beverage topped with a mile high amount of whipped cream. I can't say I craved that particular drink they were indulging in, but more so I craved the memories of my childhood with my grandmother. I think many of our memories are always around food and where we were and with you. Sometimes even a smell of a certain food can trigger a memory.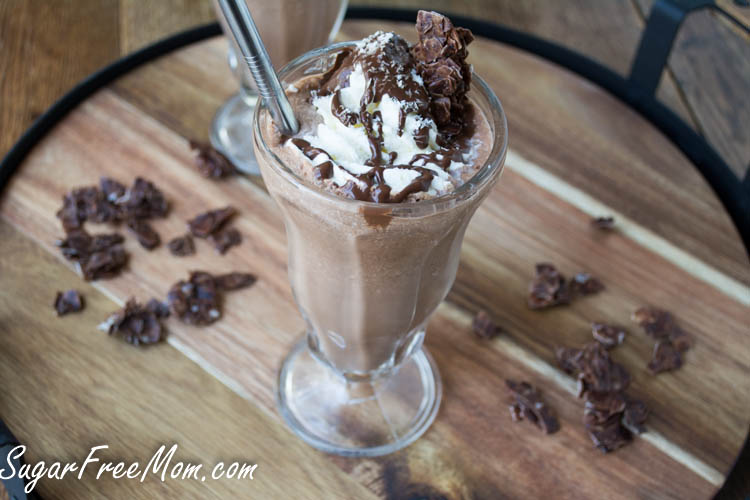 When I made the decision 10 years ago to break up with sugar for good, I did feel a sense of mourning. Thinking I would never be able to enjoy a milkshake again or any other special sugary treat from my childhood it brought a great amount of sadness. Trying to explain to people you've just met or even family that I choose not to ingest in refined sugars and limit my consumption of natural sugars because of the effects I've experienced and years of struggle with sugar addiction is not something everyone receives well. If I were a diabetic I think it would be almost easier to tell people why I can't have certain foods because they understand diabetes as a disease which has very serious effects and they usually back off, no more questions usually. But when you are just choosing to not indulge many just don't get it. To me it is serious enough to ruin my productivity, my mental state of mind, plays with my emotions, and turns me into the mother from Mommy Dearest. Not a happy place for anyone so I abstain.
I am also sensitive to most dairy and limit how much I consume. I can have a little a day without too much issue but again it's not a life or death situation as for someone who may have a milk allergy and need an epi-pen for it. I remember one summer night the hubby and kids and I were at a local fish restaurant at the beach and I so wanted to have a tiny little bowl of white clam chowder. I thought it's such a small portion I'll be fine. Soft bites of potatoes, little pieces of clams to be found throughout that creamy, smooth, milky soup, and I finished it down to the very last spoonful. One hour later and hours to come I was in agony and asked my hubby to remind me that chowder was just not worth the pain I experienced.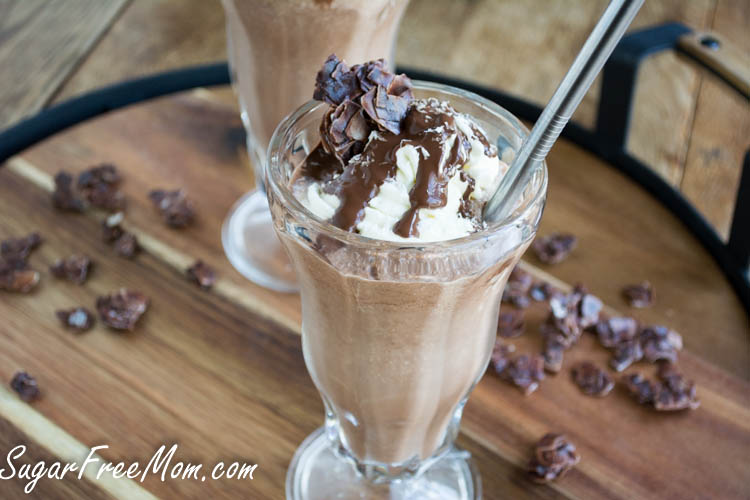 And that brings me to this recipe which is dairy free on purpose. You don't have to make it dairy free if you have no issues with dairy but I can tell you that this coconut chocolate milkshake is thick, creamy, smooth, everything you want in a milkshake and it all starts with the ice cream. Yes I used my own recipe for Dairy Free Chocolate Ice cream. You will have two steps to this recipe but it's not everyday right? Milkshakes are for special occasions and making it worth the calories to indulge it's got to be the best. This one is the best. 🙂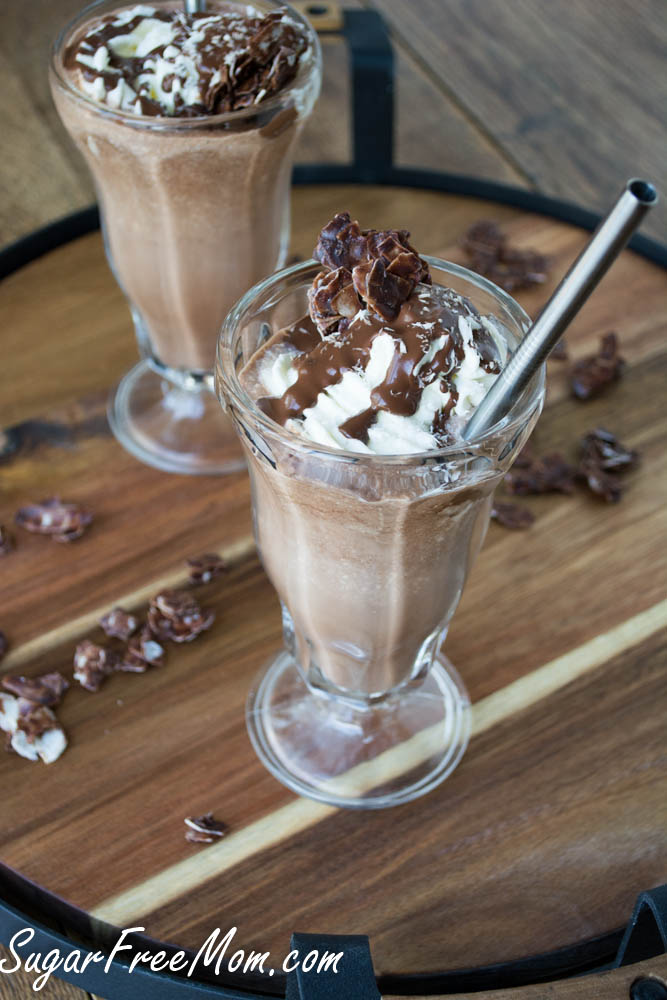 I offered this to my family on Mothers day in little mini serving glasses so everyone would get a taste. My brother, not a coconut fan raved about it. I made it again with these toppings for this photo session and my kiddies were in awe. Even the youngest who is not a coconut fan in the least, totally loved it. That is what I call making memories with my family. Wouldn't you agree?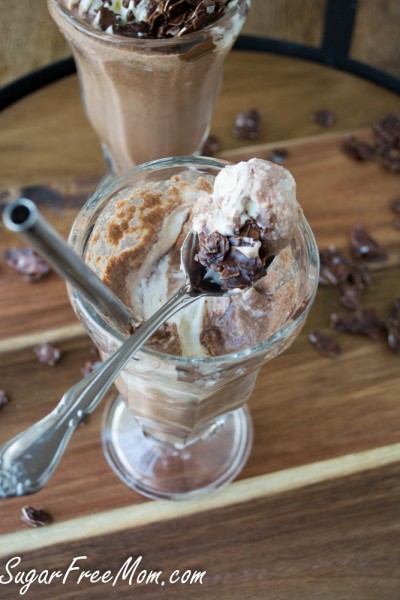 And yes you will need a spoon.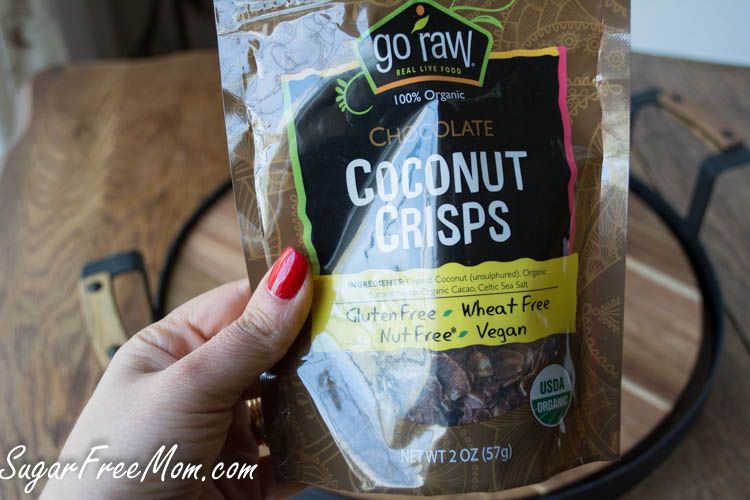 Those chocolaty looking chips I garnished the milkshake with are coconut chips I found at Whole Foods.
Brenda's Notes:
If you don't have coconut stevia you could use liquid chocolate stevia or vanilla or plain.
If you don't have liquid stevia, powdered is fine too, just add ½ teaspoon if it's a pure powdered extract then taste and adjust as needed.
You could also eliminate the stevia and add any other sweetener of choice.
You can use either canned or fresh coconut milk.
You could sub the coconut milk for any milk of choice.
If you change the coconut milk for unsweetened almond milk you will have the following nutrition info: Calories: 320 Fat:29.6g Fiber: 3.3g Carbs: 9.3g Cholesterol: 0mg Sodium: 114mg Sugars: 2.7g Protein: 5.8g
If you want a creamier milkshake I would keep the recipe as is with the coconut milk.
The link for the chocolate syrup is in the post for my 1 minute chocolate mug cake.
You could use whatever ice cream you like for this as well instead of make the recipe I have included below. Of course I will tell you my ice cream is really better than buying it but it's your call. 🙂
Nutrition Info below is without optional toppings.
This is not a smoothie. This is not supposed to be low calorie. This includes ice cream. This is a once in awhile splurge and is intended to be a better alternative than any milkshake you could order somewhere. The end. 🙂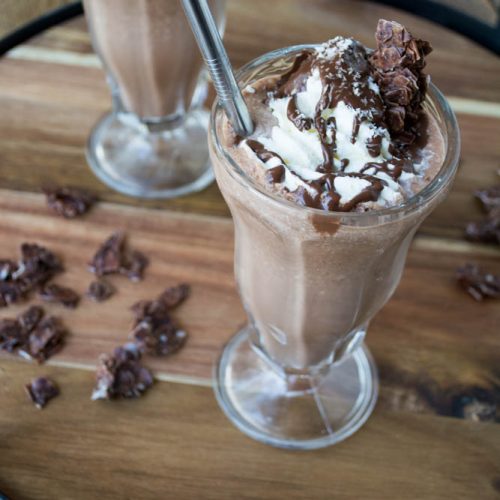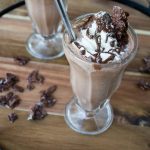 Print
Sugar-Free & Dairy Free Chocolate MilkShakes
Instructions
Let your ice cream soften about 15-20 minutes on the counter if not made for this recipe or once made in ice cream maker scoop right into your blender and freeze the rest of the ice cream for another time.

Add the rest of the ingredients into the blender and blend until incorporated.
Nutrition
Serving:
1
g
|
Calories:
330
kcal
|
Carbohydrates:
9.3
g
|
Protein:
5.8
g
|
Fat:
30.9
g
|
Saturated Fat:
23.8
g
|
Sodium:
47
mg
|
Fiber:
2.8
g
|
Sugar:
2.7
g