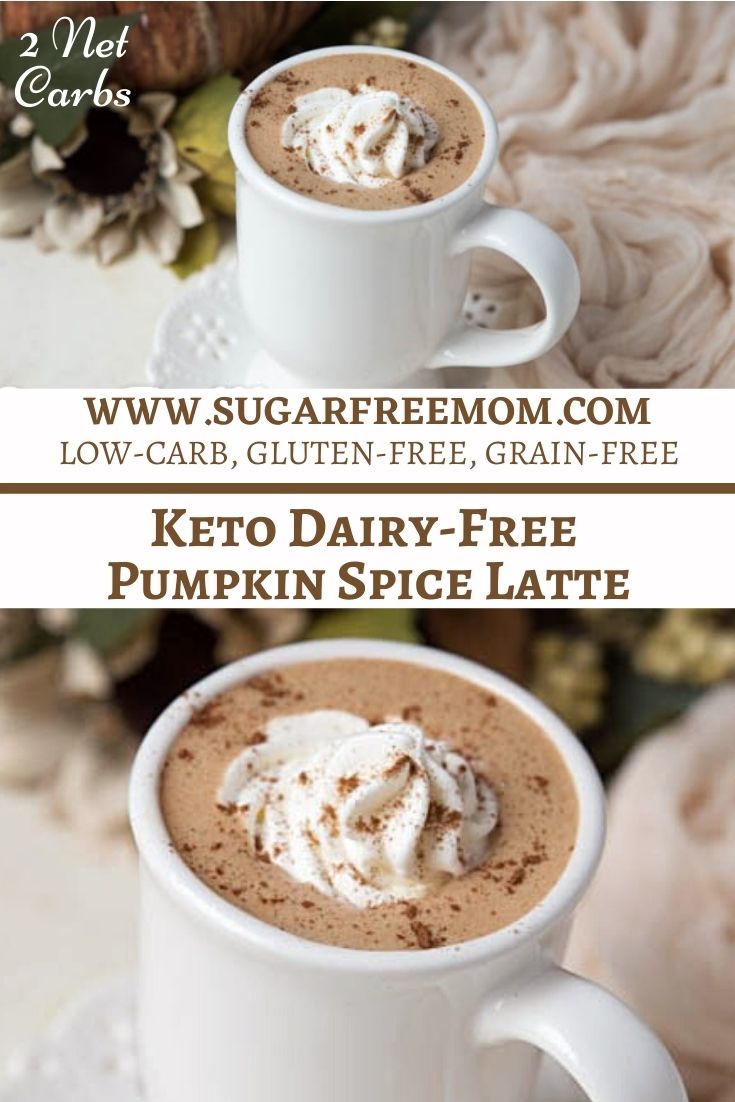 This Dairy Free Low Carb Pumpkin Spice Latte is creamy delicious and tastes like you're sipping a latte made at a coffee shop! This keto latte is so easy to make at home and has just 2 grams of carbs!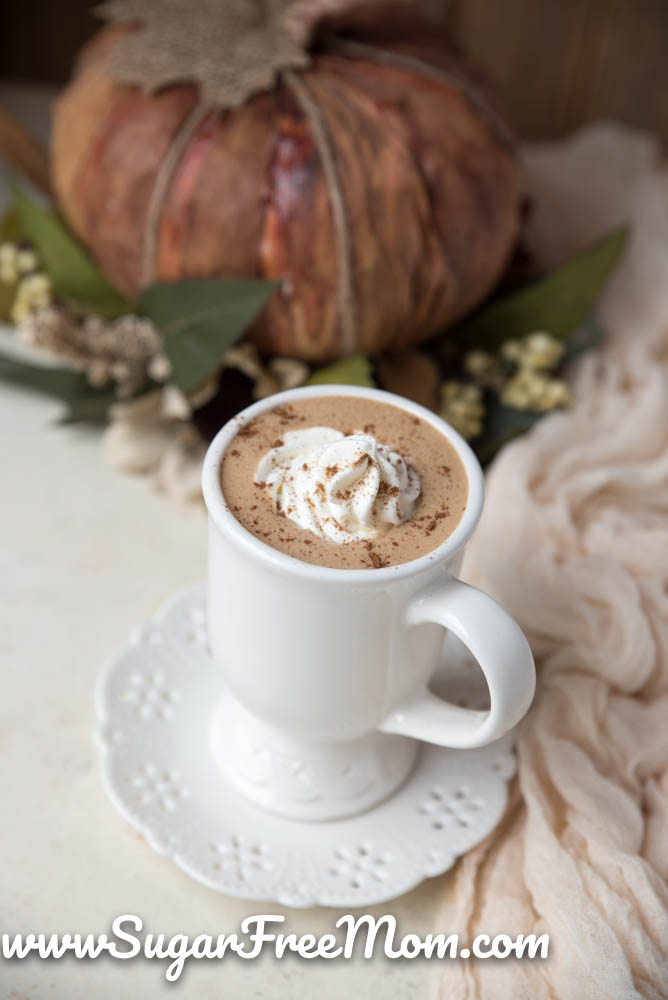 Are Pumpkin Spice Lattes Keto Friendly?
It's the fall season and pumpkin season is here! I'm not sure where it was created first, but I do know Starbucks' Pumpkin Spice Latte is very popular.
Regular Pumpkin Spice Lattes are a coffee drink made with traditional fall spices, steamed milk, espresso, and sugar, topped with whipped cream and pumpkin pie spice. Until recently it didn't even contain real pumpkin puree.
The grande pumpkin spice latte from Starbucks contain 50 grams of sugar!
Definitely not good if you're on a keto diet and even if you're just on a low carb diet, that high amount of sugar will surely give you more sugar cravings and spike your blood sugar through the roof!
But whether you're an espresso drinker or not, as long as you like coffee and pumpkin flavor, you can make this delicious keto-friendly version at home without added sugar or carbs in it and without an espresso machine!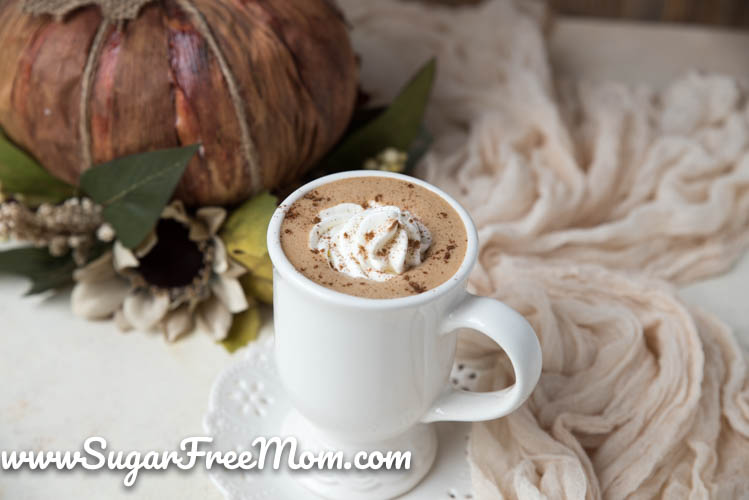 Keto Pumpkin Spice Latte Recipe
If you've been low carb or keto long enough the term, bulletproof coffee must have crossed your path of reference at some point or another. We have Dave Asprey to thank for that. He's the creator of the very popular Bulletproof Coffee and a New York Times Best Selling Author of The Bulletproof Diet. I bought the book. I drink the coffee and I love it.
The 3 main ingredients of his popular bulletproof coffee are obviously good quality coffee, and healthy fats like MCT oil and grass fed butter. There are of course many other additional items that you can add to this coffee; like heavy whipping cream and/or collagen peptides.
My popular version of this coffee is my version, Iced Bulletproof Coffee and it is divine!
Recently I've had some health issues and have had to remove dairy from my daily diet. It's not been easy and I truly miss my heavy cream in my coffee.
BUT thankfully with a good blender or using an immersion blender and with these favorite fall spices in this recipe, I'm happy to report I'm not feeling like I'm missing out anymore!
Making this homemade keto pumpkin spice latte dairy free is pretty easy and just as tasty as a full fat dairy version!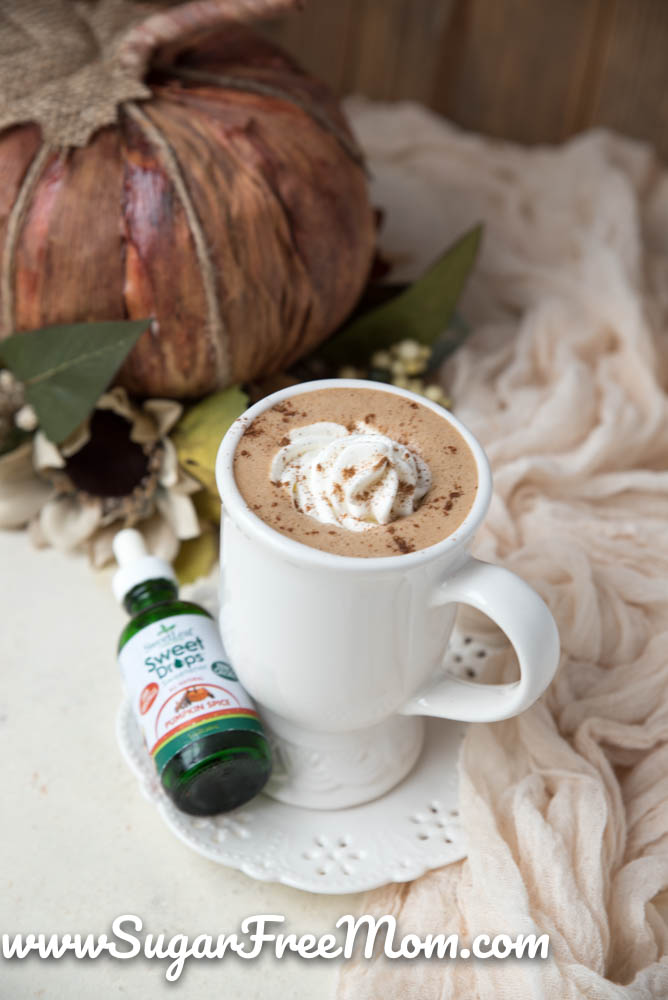 What if I can't find pumpkin pie spice mix?
No worries if you can't purchase pumpkin pie spice at your local grocery store. I've got an easy homemade pumpkin pie spice you can make at home that is just like the pumpkin spice mix from the store.
To view the exact measurements, nutrition info and printing of this recipe please scroll to the bottom of this blog post to view the recipe card.
Ingredients
Strong brewed black coffee or a shot of espresso
MCT oil or you can also use coconut oil
Pumpkin pie spice or use my homemade pumpkin spice recipe
Pumpkin pie liquid stevia or any keto-friendly sweetener you prefer. See my Sweetener Guide & Conversion chart here.
Full-fat coconut milk or coconut cream or you could also use unsweetened almond milk, but it won't be a creamy coffee since that is lower in fat than coconut cream.
Optional; a little bit of vanilla extract or collagen peptides
Equipment needed
Milk frother or high powered blender or immersion blender
Coffee maker to make a cup of coffee or you could purchase cold brew concentrate and warm it up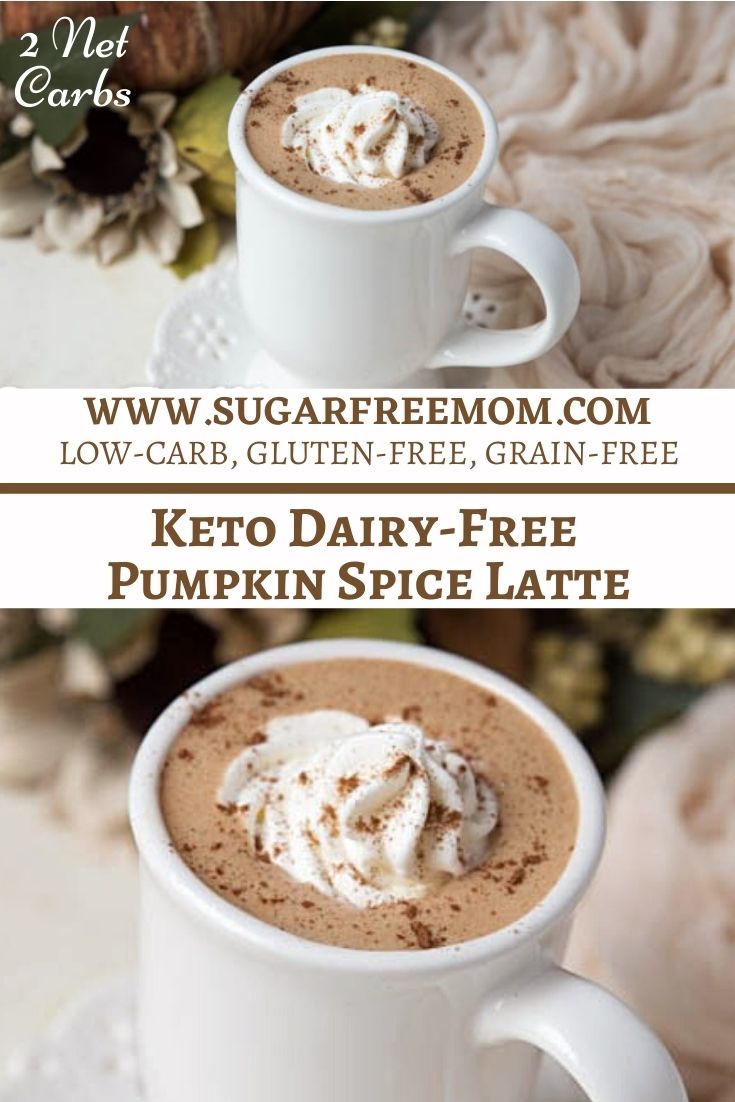 Looking for more Pumpkin Keto Recipes?
Best Keto Pumpkin Latte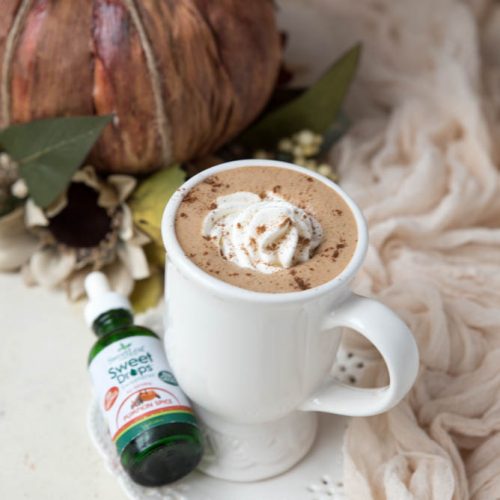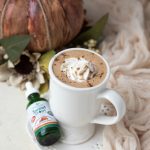 Print
Keto Dairy Free Pumpkin Spice Latte
Notes
This recipe was first published in October 2018 and updated in Sept. 2022.
Nutrition
Serving:
1
cup
|
Calories:
164
kcal
|
Carbohydrates:
2
g
|
Protein:
1
g
|
Fat:
17
g
|
Saturated Fat:
15
g
|
Sodium:
6
mg
|
Potassium:
213
mg
|
Vitamin C:
0.8
mg
|
Iron:
0.9
mg