This Easy Keto Bulletproof Pumpkin Spice Latte is creamy delicious yet dairy free and paleo! Thank you to Sweetleaf Stevia for Sponsoring this post.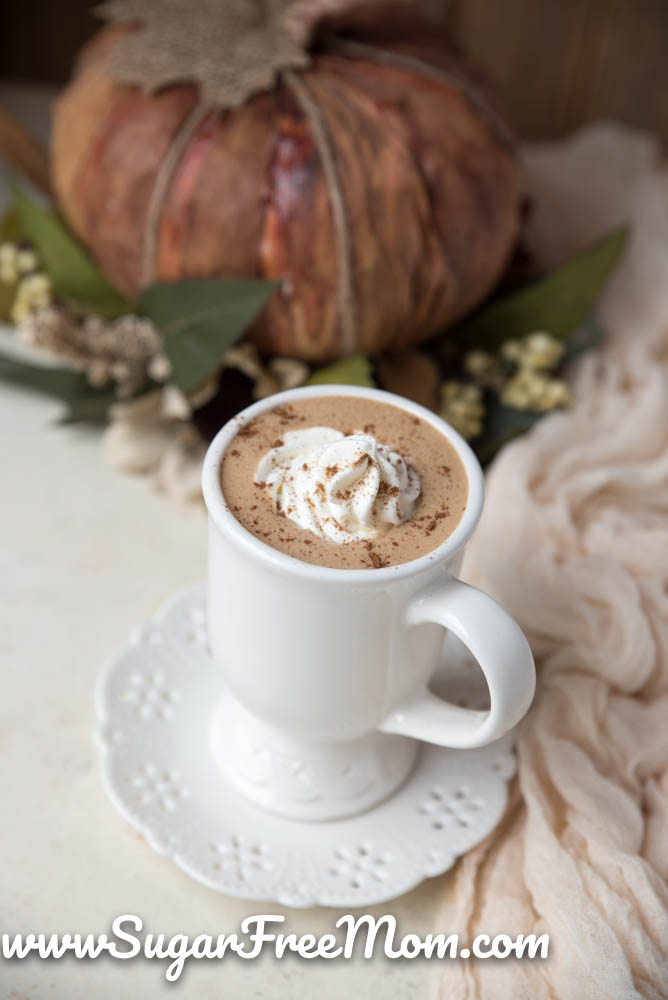 Pumpkin Spice Latte
I'm not sure where it was created first, but I do know the Pumpkin Spice Latte became quite popular from Starbucks. The Pumpkin Spice Latte is a coffee drink made with traditional fall spices, steamed milk, espresso, and often sugar, topped with whipped cream and pumpkin pie spice. Until recently it didn't even contain pumpkin puree.
But whether you're an espresso drinker or not, as long as you like coffee and flavors of pumpkin, you can make this delicious coffee drink at home without loads of sugar or carbs in it.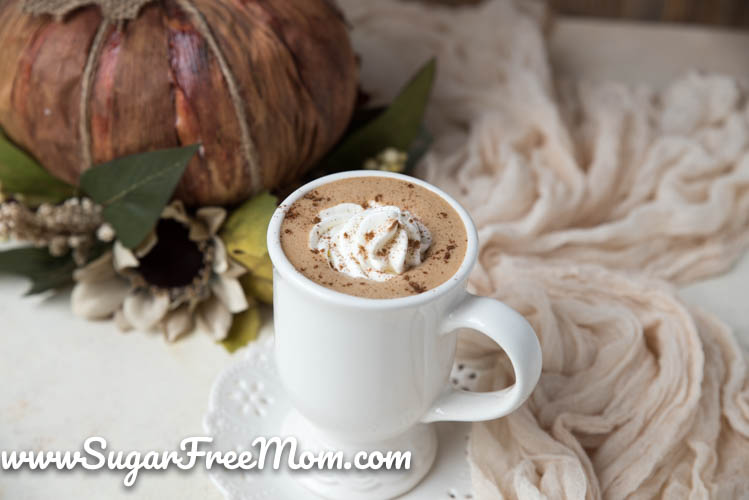 Keto Bulletproof Coffee
If you've been low carb or keto long enough the term, bulletproof coffee must have crossed your path of reference at some point or another. We have Dave Asprey to thank for that. He's the creator of the very popular Bulletproof Coffee and a New York Times Best Selling Author of The Bulletproof Diet. I bought the book. I drink the coffee and I love it.
The 3 main ingredients of his popular bulletproof coffee are obviously good quality coffee, MCT oil and grass fed butter. There are of course many other additional items that you can add to this coffee; like heavy whipping cream and/or collagen peptides.
My popular version of this coffee is my version, Iced Bulletproof Coffee and it is divine!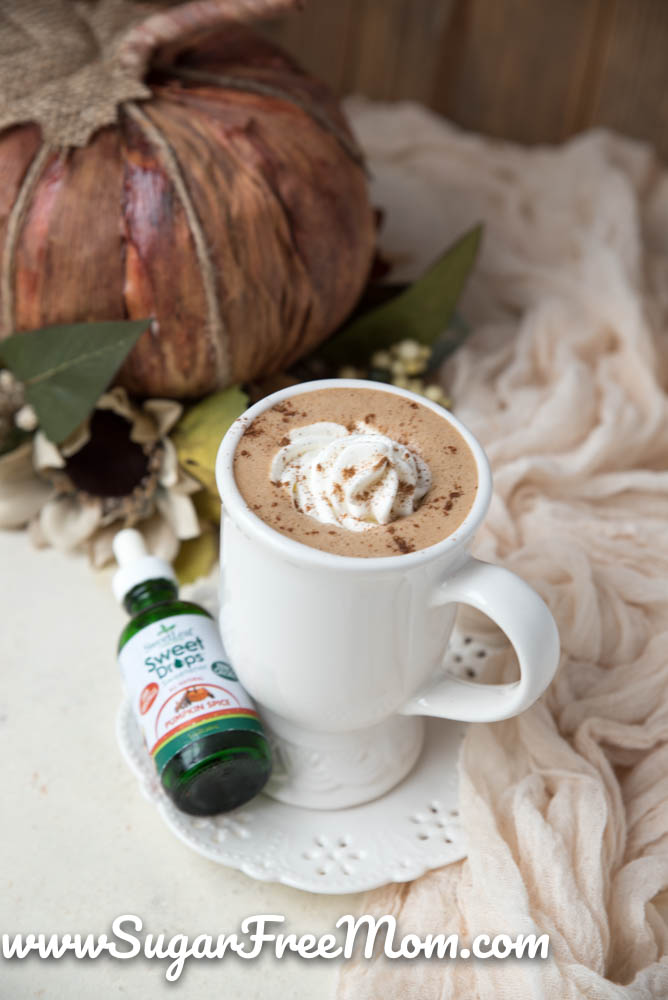 Sugar Free Paleo Pumpkin Spice Latte
Recently I've had some health issues and have had to remove dairy from my daily diet. It's not bee easy and I truly miss my heavy cream in my coffee. BUT thankfully with a good blender and these amazing flavors in this recipe, I'm happy to report I'm not feeling like I'm missing out anymore! Making this pumpkin spice latte dairy free is pretty easy and just as tasty as a full fat dairy version!
Looking for more Pumpkin Recipes? Check out these!
Keto Bulletproof Pumpkin Spice Latte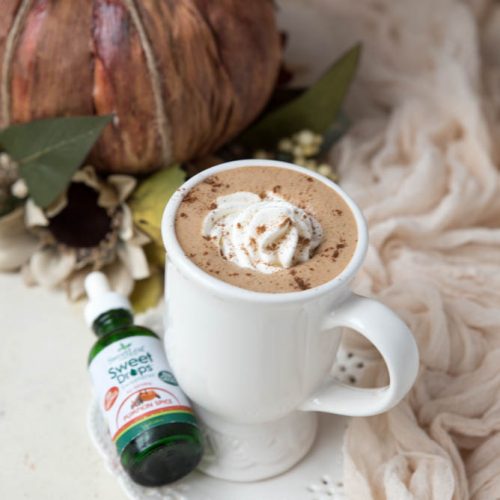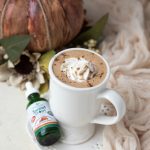 Print
Keto Bulletproof Pumpkin Spice Latte
Nutrition
Serving:
1
cup
|
Calories:
164
kcal
|
Carbohydrates:
2
g
|
Protein:
1
g
|
Fat:
17
g
|
Saturated Fat:
15
g
|
Sodium:
6
mg
|
Potassium:
213
mg
|
Vitamin C:
0.8
mg
|
Iron:
0.9
mg
Disclaimer: This post has been sponsored in partnership with Sweetleaf Stevia. I am honored to be partnering with them but as always all opinions are 100% my own and always will be.