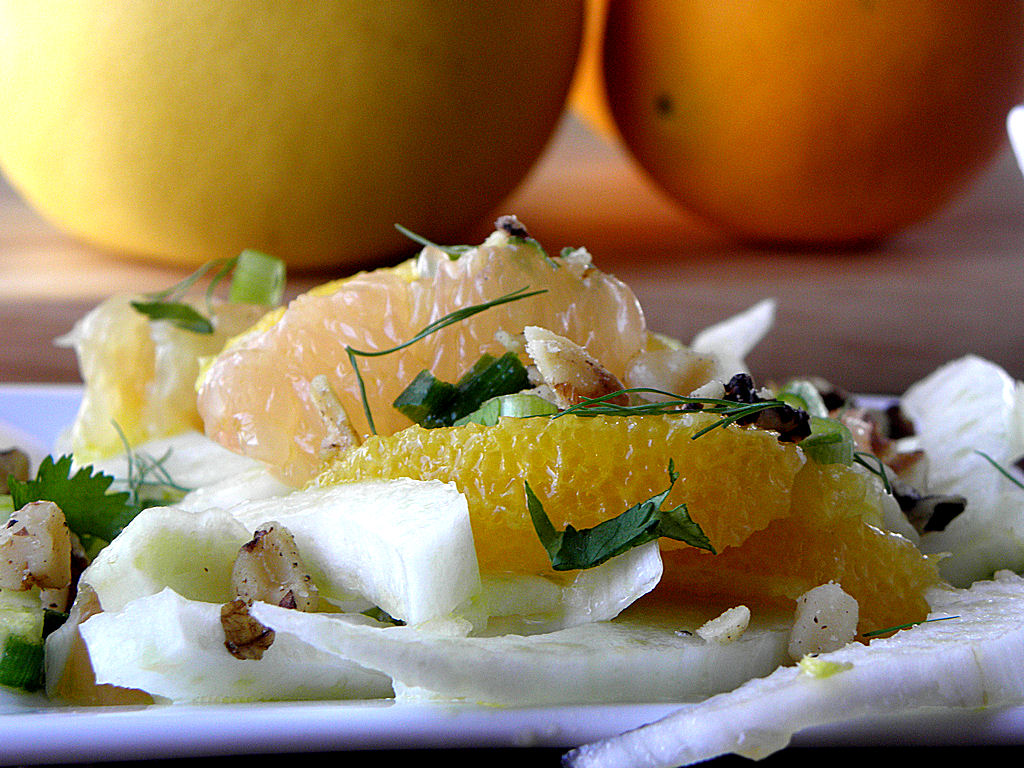 Do you crave citrus during the winter months? For some reason I always start craving oranges and grapefruits come February! Of course if you are a follower of my blog you know how much I love fennel as well. I found a way to have both and its the most perfect fresh tasting salad I've had in a long time.
The juices from the fruit along with extra virgin olive oil make a terrific dressing. Topping this with scallions, cilantro and walnuts makes an easy, healthy weekday salad. But pretty and elegant enough to serve to guests as well!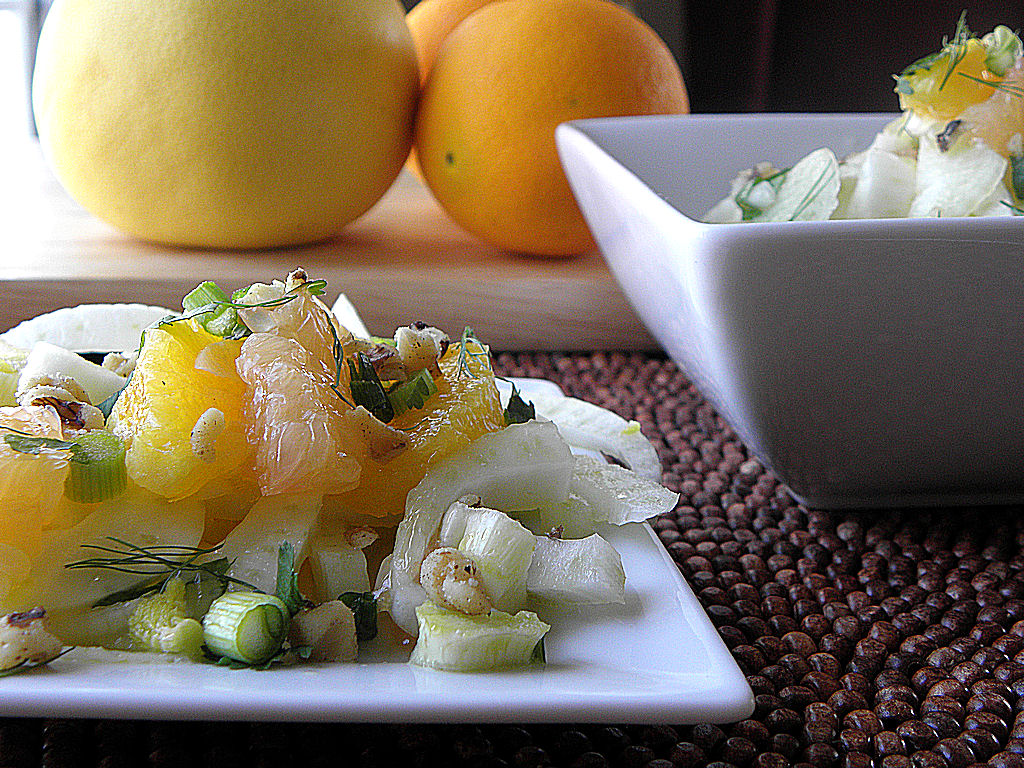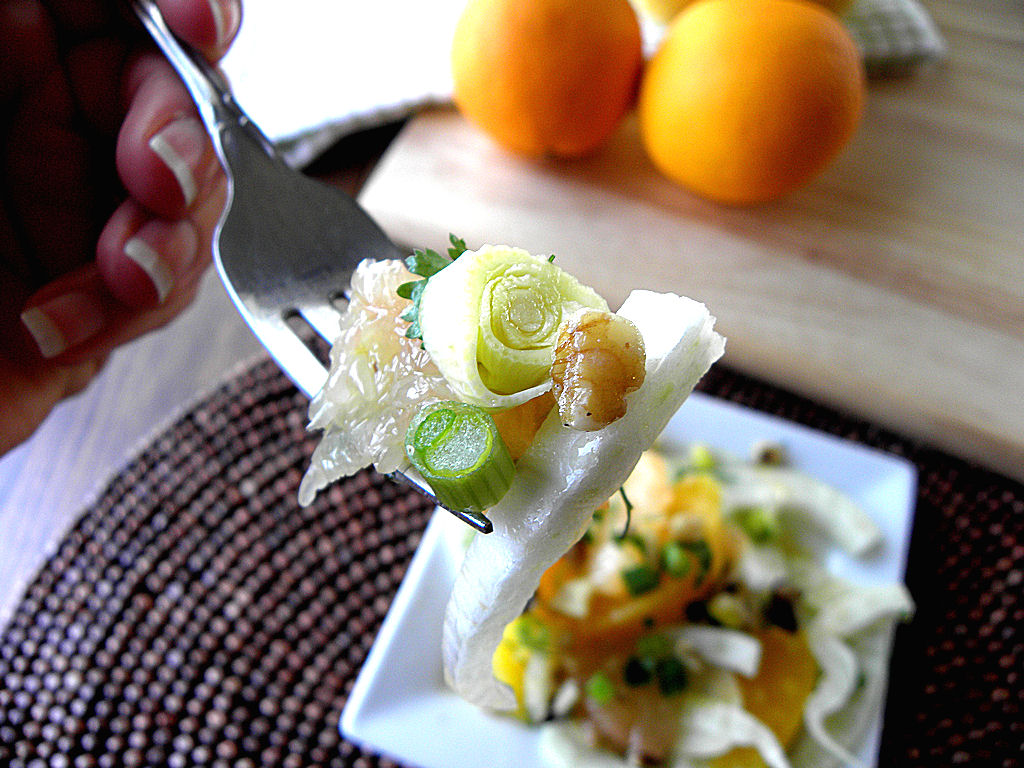 Nutrition Info (without walnuts)
Servings:4* Calories per serving: 118* Fat: 7g* Fiber: 3g* Carbs: 14g* Protein: 1g* Points+: 3* Old Points: 2*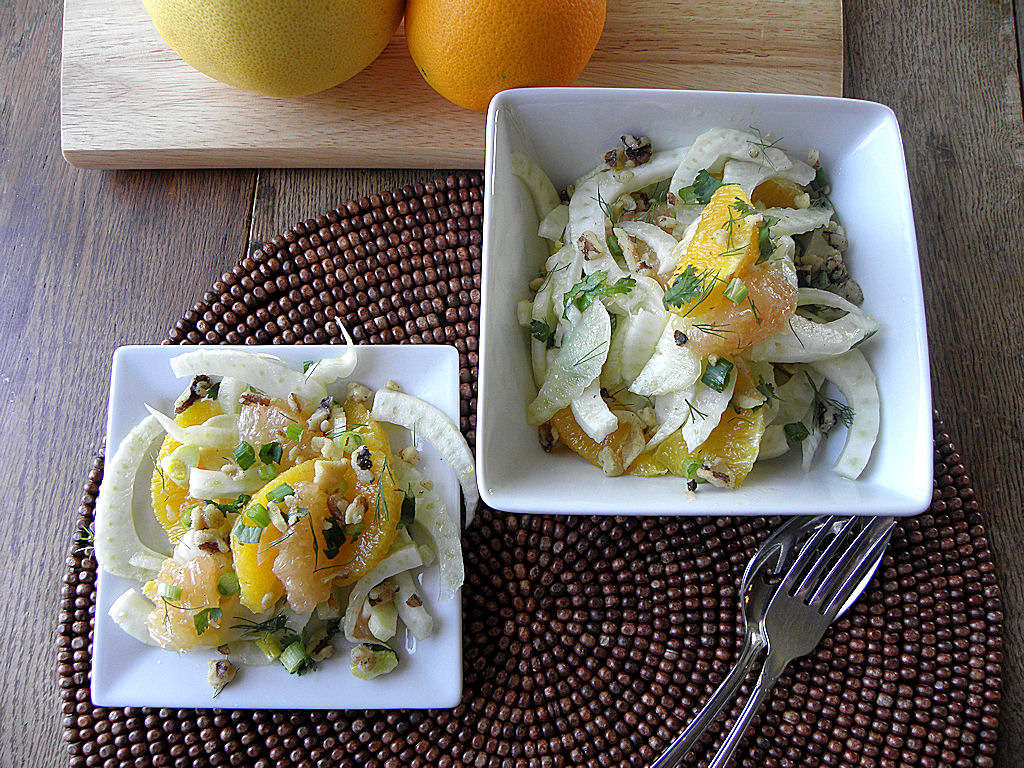 This would be delightful with my Baked Parmesan Tilapia!
And I will ask you again as I always do when I give you a fennel recipe........Have you tried fennel yet?
Citrus Fennel Salad
[sc:Ziplist]
Ingredients
1 fennel bulb, thinly sliced (Click here for How-To-Cut -Fennel)
1 orange, peeled, sliced in segments
1 grapefruit, peeled, sliced in segments
2 tablespoons fresh cilantro
2 tablespoons extra virgin olive oil
1 scallion, chopped
salt and pepper to taste
Optional toppings: toasted chopped walnuts
Directions
In a small dish, slice the grapefruit and orange segments in a bowl, squeeze as much juice from the membranes of the fruit. Remove the fruit segments to a serving bowl, leaving the juice in the original dish. Mix the olive oil with fruit juices, set aside.
Place the sliced fennel into the serving bowl with the fruit. Pour the olive juice dressing over the fennel and fruit. Toss well.
Add the chopped scallion and cilantro to the fruit and fennel.
Toss again, then season with salt and pepper and top with chopped walnuts if desired.