These Sugar Free Peppermint Patties are simple to make and can also be made paleo. Perfect for a Keto Low Carb treat!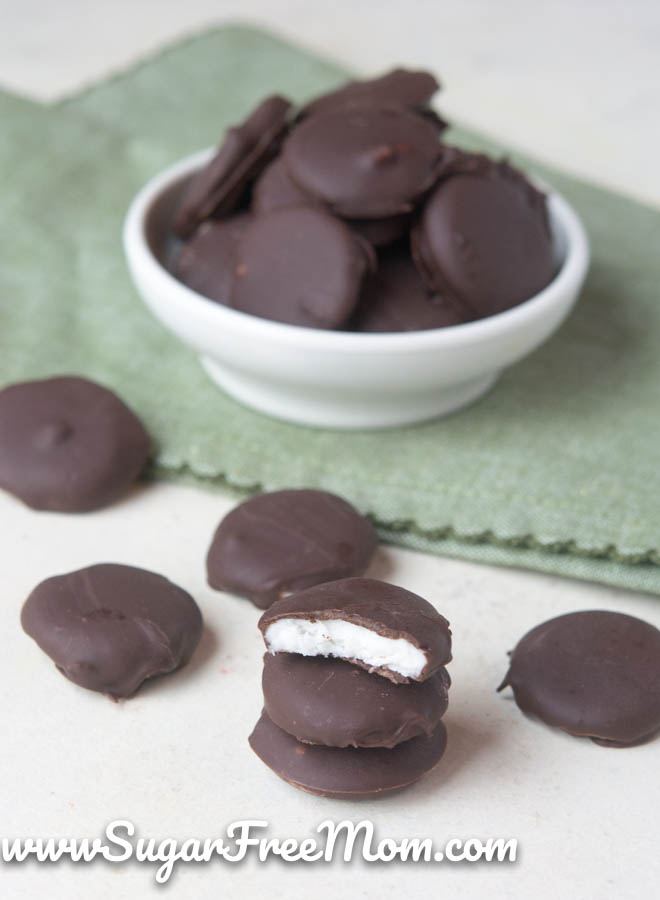 Peppermint Patty
Take a bite into a peppermint patty and enjoy the soft minty flavor in every bite! If you're on a keto diet then traditional peppermint patties are off limits, but it's very easy to make these sugar free and keto! I love them even more than knowing I can enjoy 4 little mint peppermint patties for just 1 carb! No guilt and I can stay within my macros.
I wrote this recipe back in May of 2013 so I felt like a little update was needed. Added a video and some new photos but the basic original recipe wasn't modified much, but in fact I made the directions a bit easier. This is one of the older pics I decided to keep as you can see how great than minty filling is.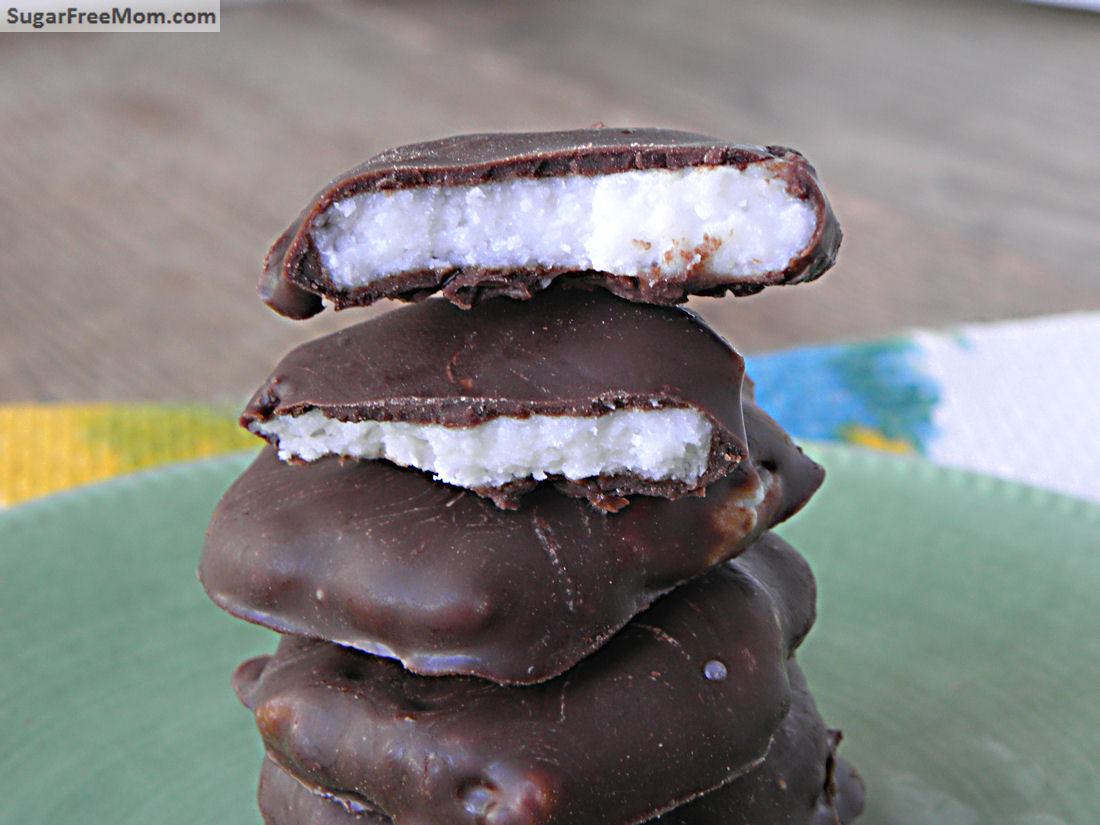 If you're trying to pull these off with your family who may not be too keen on keto treats, I'd suggest buying the mold. That way, they look pretty similar to traditional peppermint patties and they will be more inclined to want to try them. I've made them free forming the shapes which are fine too, but I like the mold shape best as you know you've definitely got them all even and with an accurate amount for each one.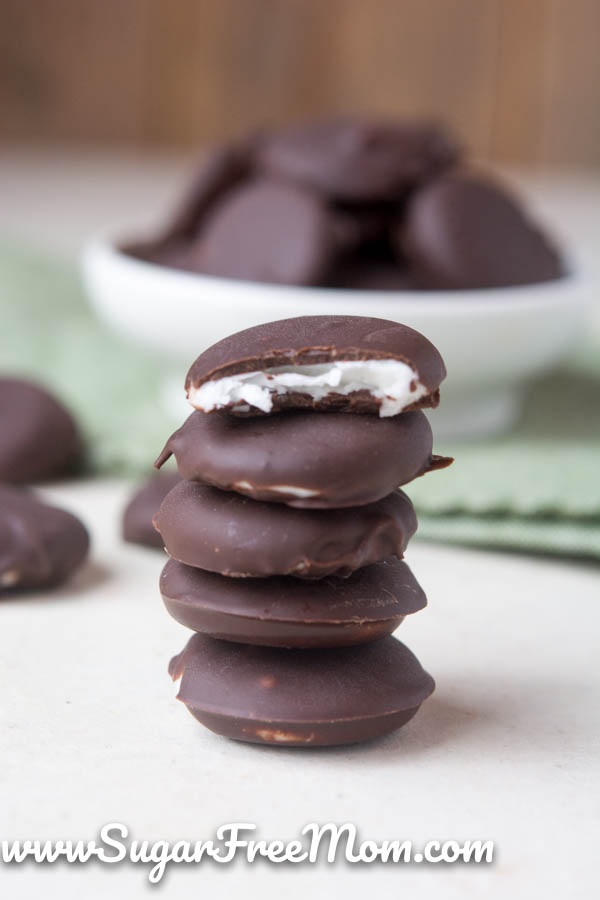 Easy Peppermint Patty
If you have a blender which I think most everyone does, the ingredients just get blended, then shaped or in a mold, frozen and then coated in chocolate. This peppermint patty recipe could't be any easier really and that's why I love it so much!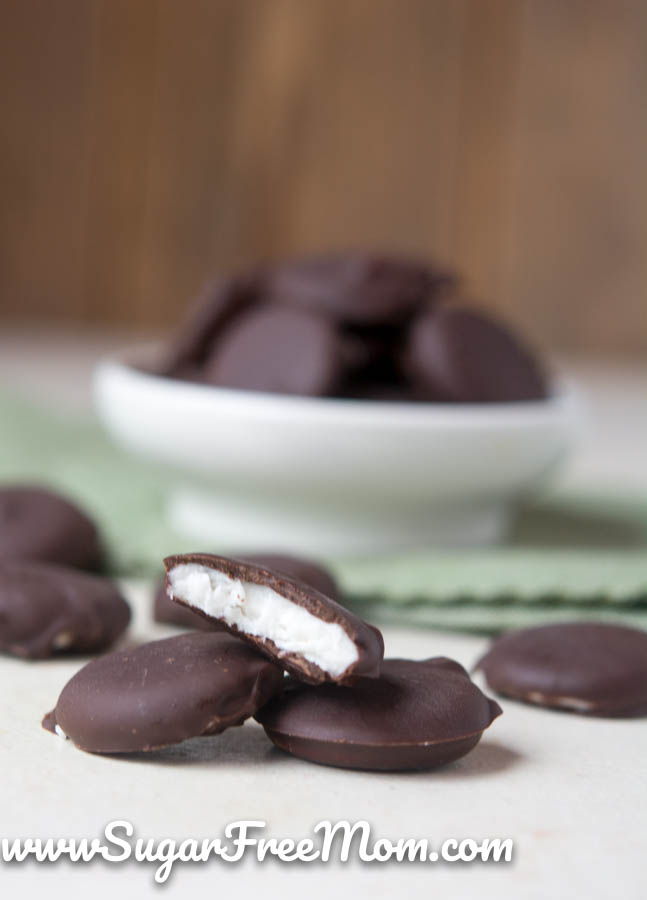 Best Peppermint Patty Recipe
Silicone molds are perfect for candy making. You don't need to grease them and everything just easily pops right out. I used a silicone mold when I made these before and they were a bit larger, but I chose this plastic mold for the mini shape I felt was more resemblant of the patties. These received winning approval from my ENTIRE picky family! Hubby, teen and two younger kiddies, plus a friend and her daughter that stopped by as well!
However you decide to make them, they will be a hit. Homemade candy doesn't have to be so intimidating.
Other candy recipe you might like:
Sugar Free Peppermint Patties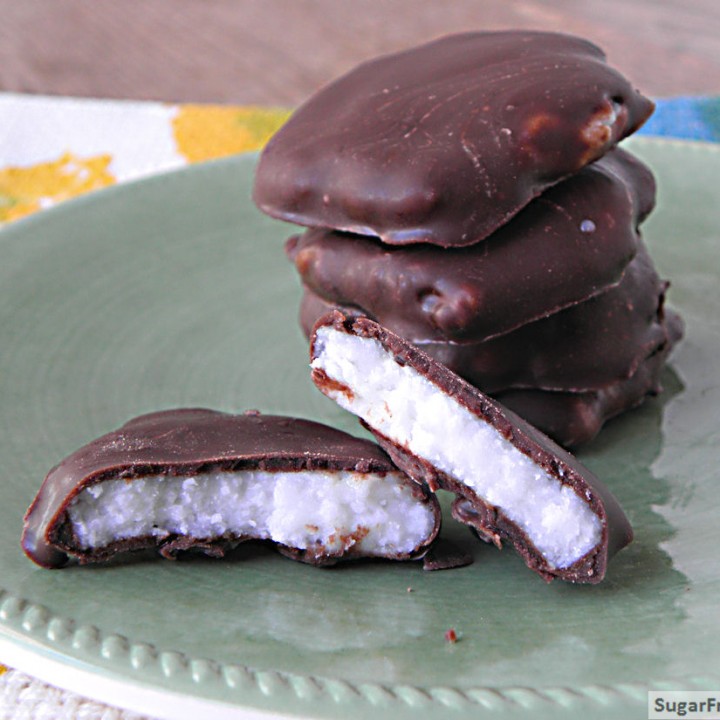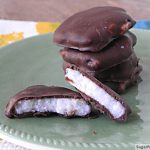 Print
Sugar Free Peppermint Patties (Keto, Low Carb)
Servings
14
@ 4 patties each
Instructions
In a blender add all ingredients except chocolate coating ingredients and blend until combined.

Spread evenly into molds or free form small circles on a parchment lined baking pan, making circles 2 inches by 1.5 inches. Freeze patties for 20-30 minutes.

Melt chocolate and coconut oil together in a bowl and mix until smooth. Remove patties from freezer and mold if used. Dip one patty into melted chocolate at a time using a fork, tap off excess chocolate and place on parchment lined baking pan. Allow to set by refrigerating for 30 minutes. Best if kept refrigerated.
Notes
This recipe was first published in May 2013 and updated in February 2019.
This is the mold I purchased on Amazon. 
Nutrition
Serving:
4
patties
|
Calories:
126
kcal
|
Carbohydrates:
1
g
|
Fat:
13
g
|
Saturated Fat:
10
g
link