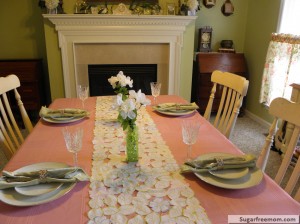 Tomorrow is Mother's Day!!! A day for mom's all over to get pampered right?? Well we hope so anyway! I'm taking the day off from the computer tomorrow to spend the day off line relaxing with the family so this menu is being posted tonight rather than my usual Sunday routine. Not only is it Mother's day tomorrow, but on Monday, May 13th, 2013 my oldest son turns 13!!!!! OH MY! I will have a teen!!!
Hope you all have a wonderful weekend!
Happy Mother's Day!!!
Breakfasts
Dinners