Easy Low Carb Baked Sliders aka White Castle Sliders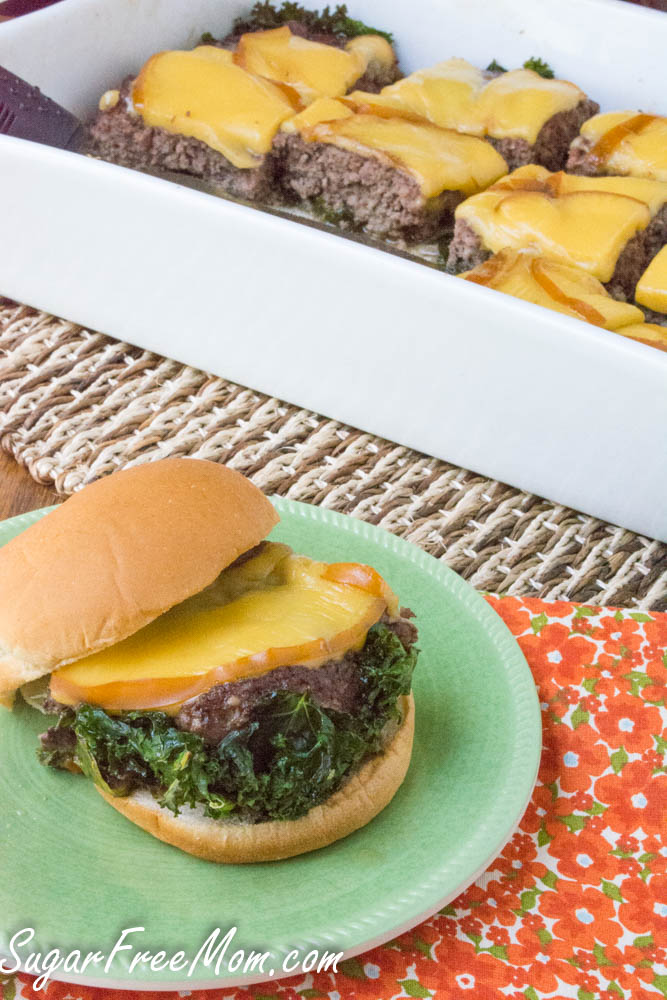 When you want to feed a crowd and the weather may not be the best to grill or you just don't feel like making burgers, these Easy Baked Sliders will be your favorite new recipe!
Over the last few months I've partnered with Kohl's and their #MakeYourMove campaign and I've loved every minute of working with them. The #MakeYourMove campaign has been all about Making Your Move in Life! Making time for yourself outdoors with friends and family and enjoying and living in the moment! Spending time with my family is precious and important to me. I love to cook and feed my family healthy meals so creating time for me to be with them instead of slaving at the stove or grill is how I made my move in this campaign. Choosing to find simpler steps to feed my family and help relieve my own stress management was the key to my success in this campaign.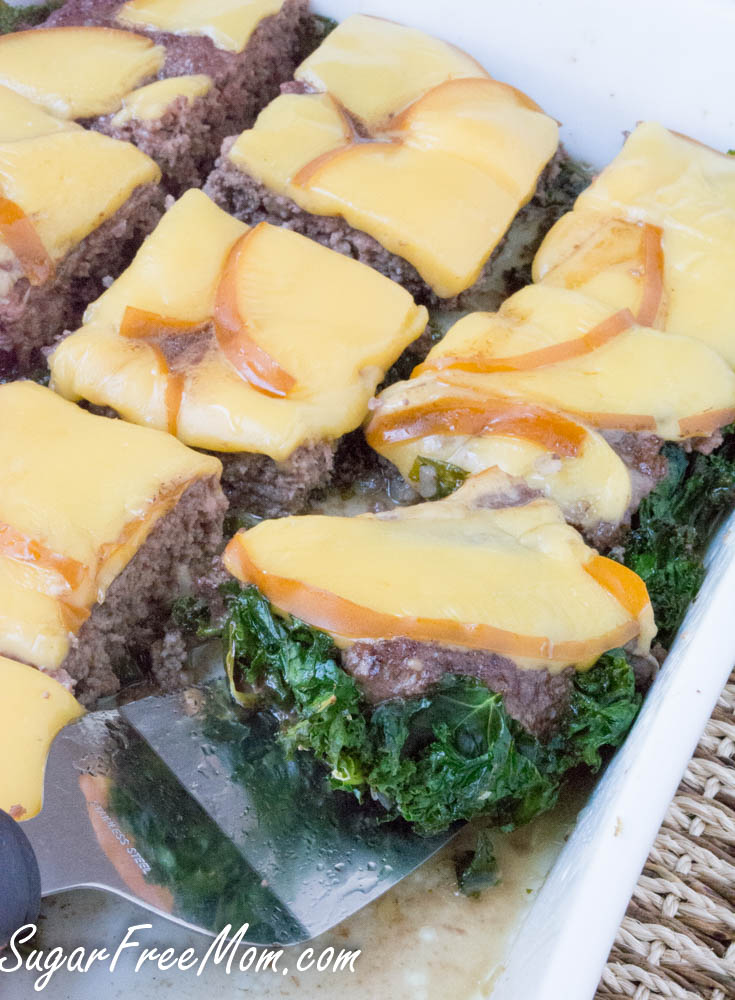 Recently I was headed with my family to my parents pool for probably one of the last times since we live in New England and the weather is all ready turning to fall. We wanted to savor the pool enjoyment one last time, but I knew my hubby and dad didn't feel like grilling. Being from an Italian family, it's always about the carbs unfortunately. I'm the only low carb and sugar free person in my family which can tend to get pretty hard sometimes. This recipe came out of a necessity for me to eat something low in carbs and versatile enough so that the rest of the family could eat it in a bun if they so chose to. Also my Italian father said, "I'm not grilling, I'm taking the day off!" So enough said I got his point and this recipe was created.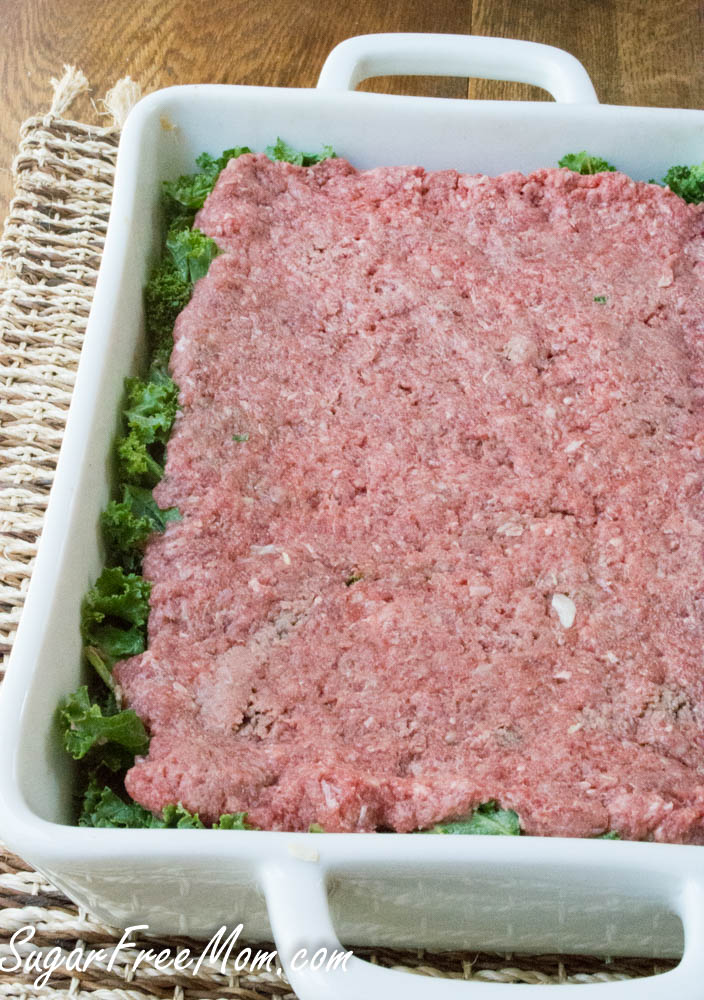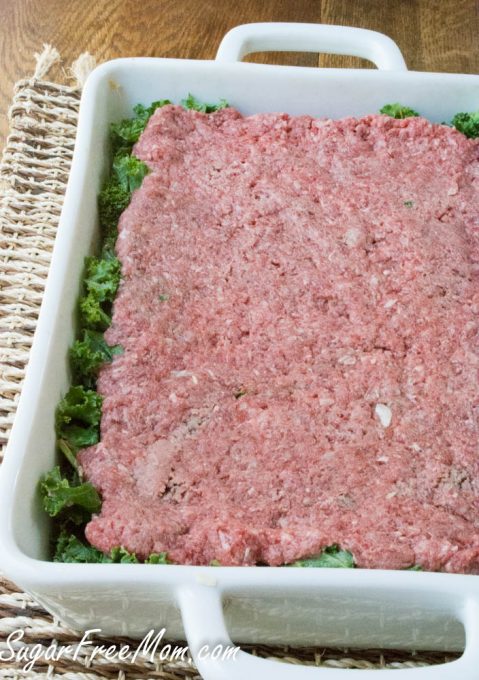 I found this fantastic porcelain baking dish in white which I absolutely love! I had no idea if my idea to make a giant patty uncooked in a baking dish would work and I hoped I might be the FIRST ever to make such an awesome recipe, lol! I did a little research and discovered something like this has been done and it's called White Castle Sliders which I had never heard of before.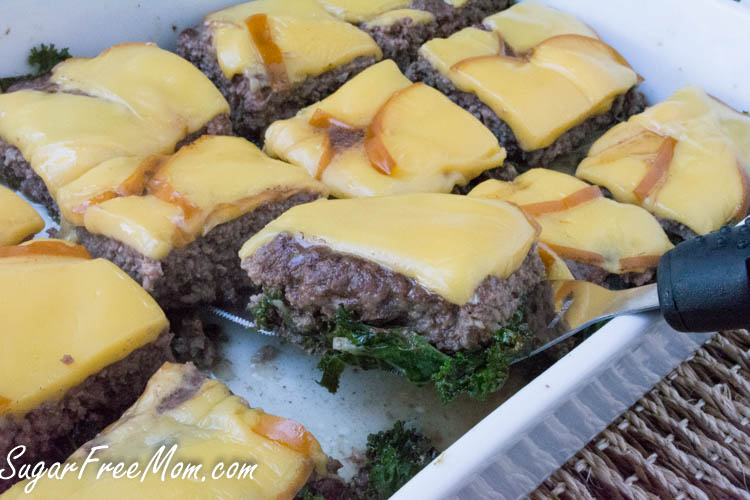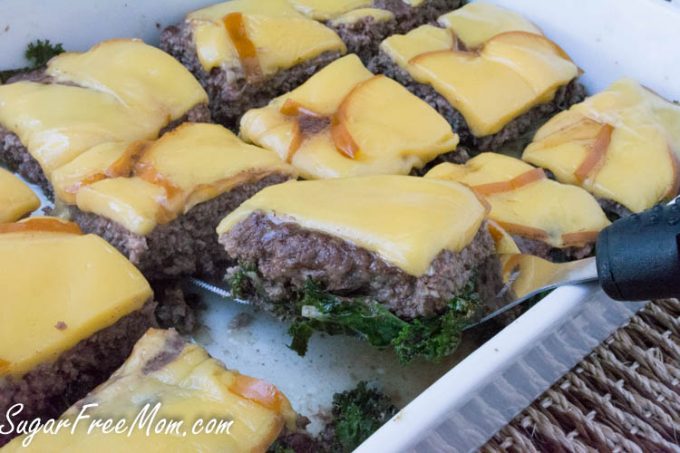 It may sound or look funny to you to see green kale at the bottom of these burgers, but let me explain. Most of us enjoy lettuce on our burgers right? This is a yummy replacement. Adding some fresh kale also absorbed the juices from the burgers as they baked. And guess what? Even my KIDS ate these up, seeing the KALE and still eating it.
Next time I will cut off the skin on the smoked Gouda which I didn't like the look of after baking, but super tasty, no one complained!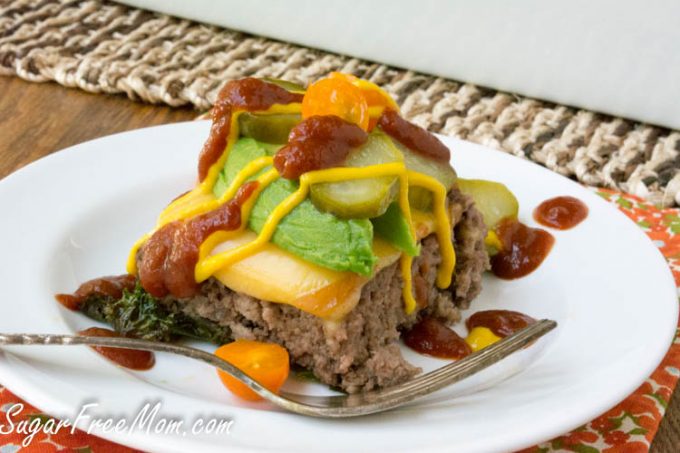 To keep mine low carb I loaded it up on a plate with avocado slices, pickles, a couple of cherry tomatoes and sugar free ketchup and mustard! Everyone was happy the day I brought these over and we all enjoyed the company without the stress of slaving at a grill or stove! That's what I call another fabulous way to #MakeYourMove and be with the ones you love!
Want to learn more about the healthy solutions offered at Kohl's and their #MakeYourMove campaign? Check out their social channels: Facebook, Twitter, Instagram and Pinterest.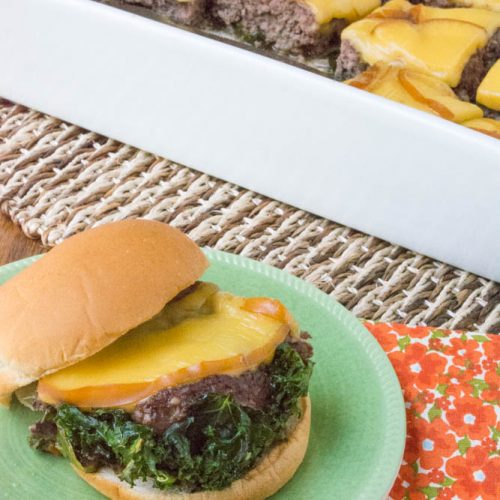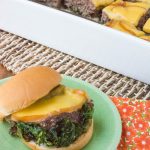 Print
Easy Low Carb Baked Sliders aka White Castle Sliders
Ingredients
6

cups

fresh kale

stems removed, chopped

½

teaspoon

nutmeg

2

tablespoon

dehydrated onion flakes

2

lbs

ground beef

½

teaspoon

salt

¼

teaspoon

pepper

½

teaspoon

onion powder

½

teaspoon

garlic powder

8

ounces

Smoked Gouda cheese or your preference
Instructions
Preheat oven to 400 degrees.

Spread out kale into baking dish evenly.

Sprinkle nutmeg and onion flakes over kale.

Press the ground beef onto the kale as evenly into a rectangular shape as you can.

Sprinkle the remaining seasonings on to surface of the meat.

Bake 20 minutes then pat the top of the surface of the meat with a clean paper towel to absorb the juices.

Lay slices of cheese over the meat and return to oven for 5 minutes or until cheese is nicely melted.

Slice into 12 servings.

Add toppings and enjoy in a bun or not!
Nutrition
Serving:
1
g
|
Calories:
254
kcal
|
Carbohydrates:
4.7
g
|
Protein:
25.9
g
|
Fat:
14.1
g
|
Saturated Fat:
6.7
g
|
Cholesterol:
85
mg
|
Sodium:
316
mg
|
Fiber:
0.8
g
|
Sugar:
0.8
g
This post is sponsored by FitFluential on behalf of Kohl's.