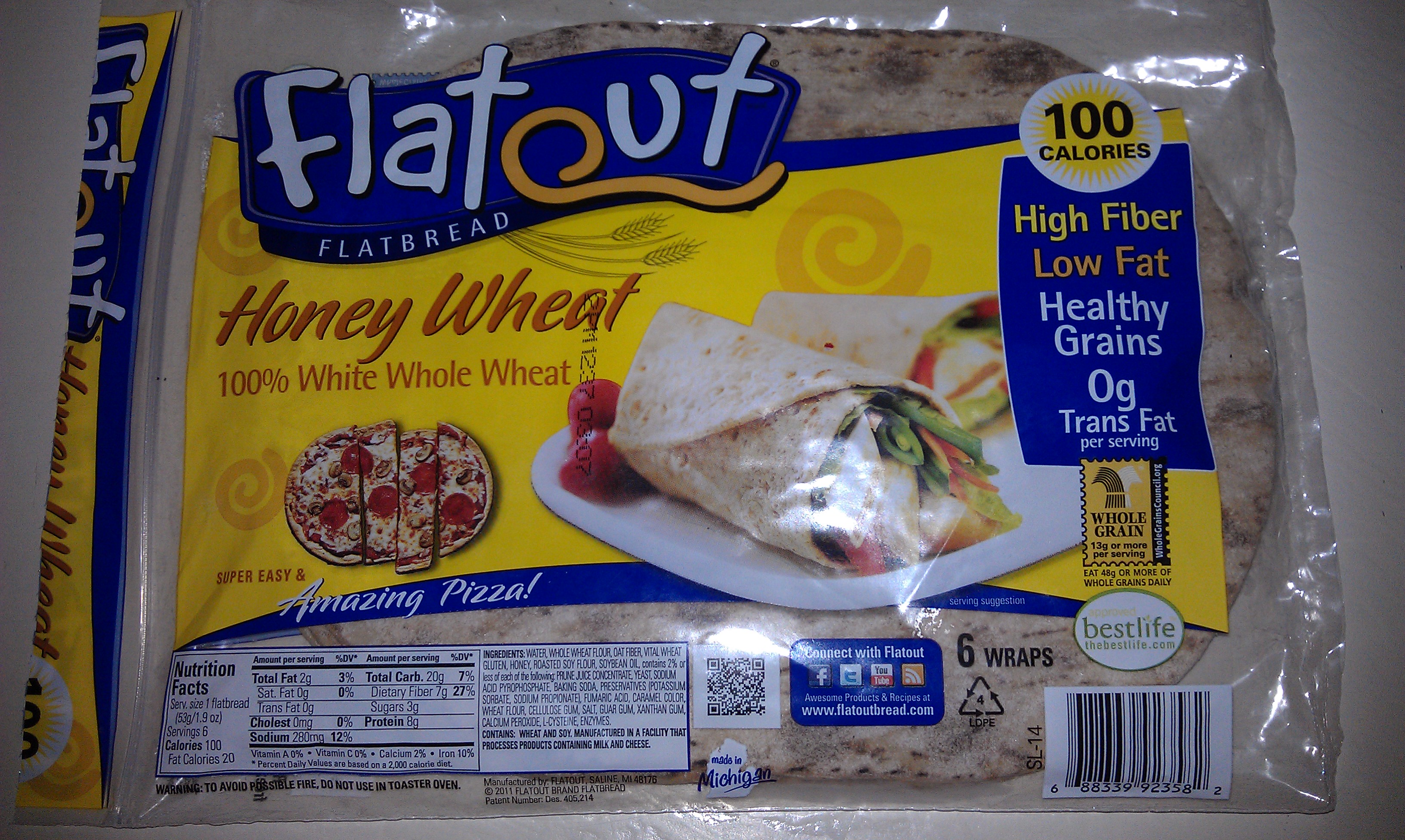 You've seen them everywhere and maybe you've tried them or maybe you haven't. I was a bit skeptical that this thin little flat bread could actually make a pizza that my kids would be happy with.
As far as nutrition goes I read over the labels on all of them I found at my local supermarket. If you've watched my youtube videos on Becoming a Food Label Expert on Healthy Breads then you know my rule of thumb as far as what ingredients I look for and what I avoid. The two best choices for this brand would be the Honey Wheat made from 100% white whole wheat with honey being listed as the fifth ingredient and the Multi-Grain with Flax.
The first time I made them I placed them directly on a baking sheet and baked them for my kids with sauce and cheese. Big mistake. They were not crispy and difficult to even pick up. I apparently should have read online before making them since no directions were on the package, but online you are supposed to grill them. Well...... I don't grill and don't really want to learn since I enjoy the hubby grilling for ME. 🙂
The next time I made them I placed them on a wire rack I would cool cookies on. Then placed a piece of aluminum on a baking sheet and placed the rack over the baking sheet, less mess!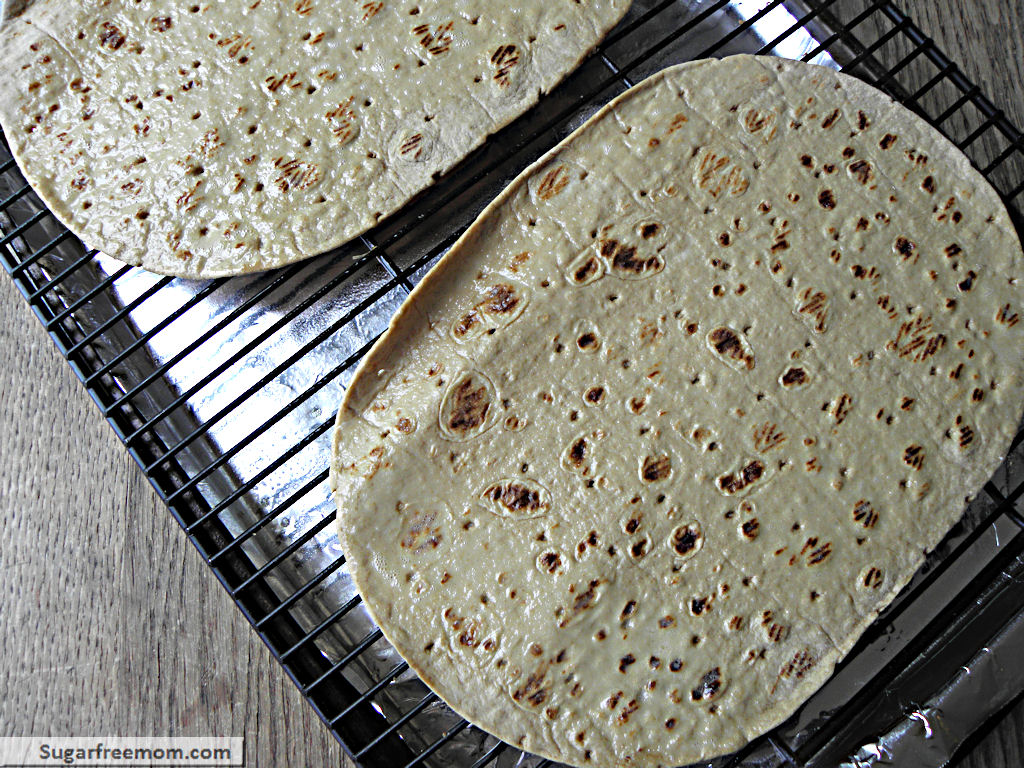 I lightly sprayed the top of the flatbread with olive oil cooking spray and baked them at 350 degrees for 7 minutes. They were nice and slightly crispy.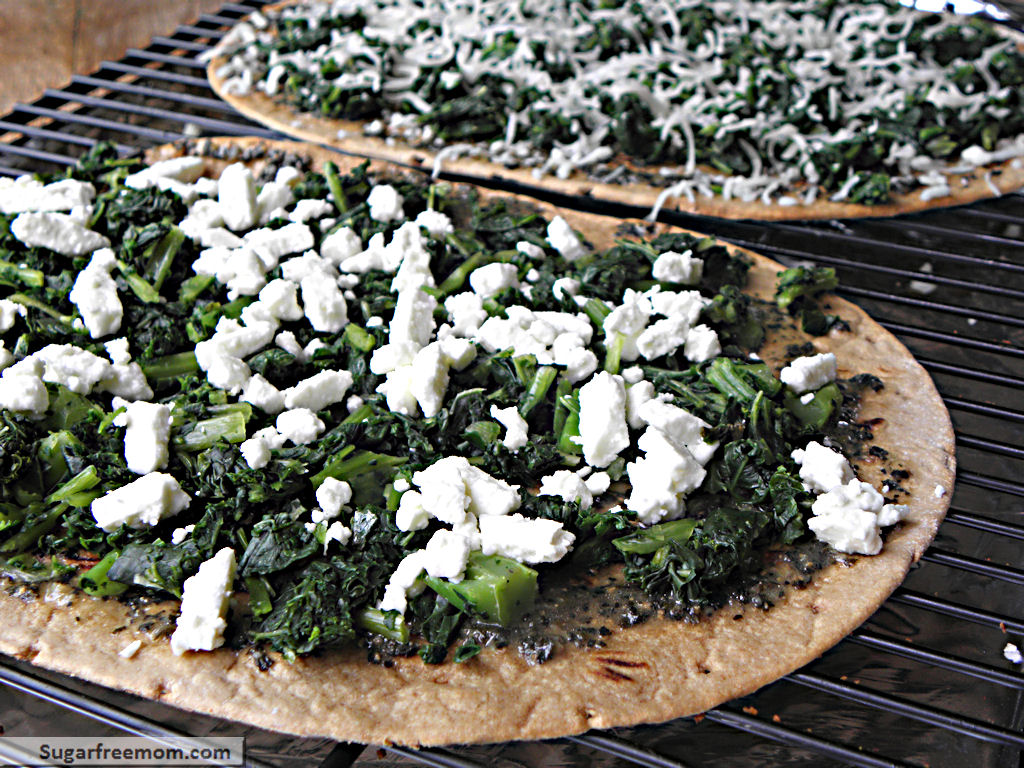 I added pesto, steamed kale and some low fat feta on mine and pesto, spinach and low fat mozzarella on the one for my kiddies.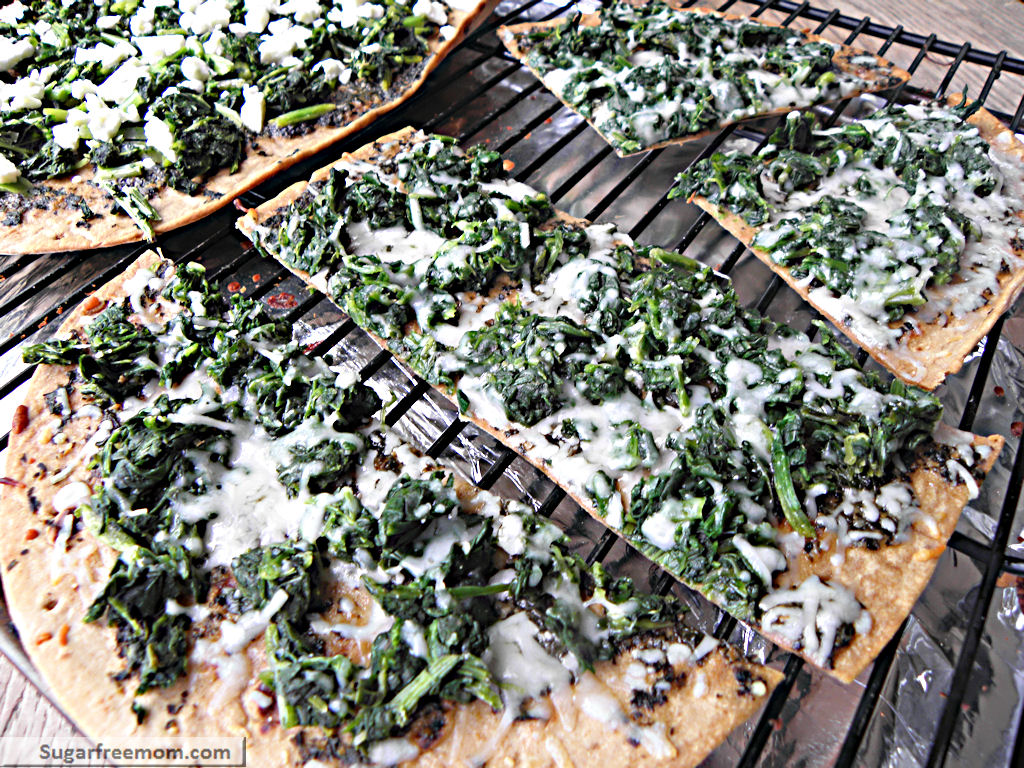 I baked them for another 8-10 minutes and they were perfect!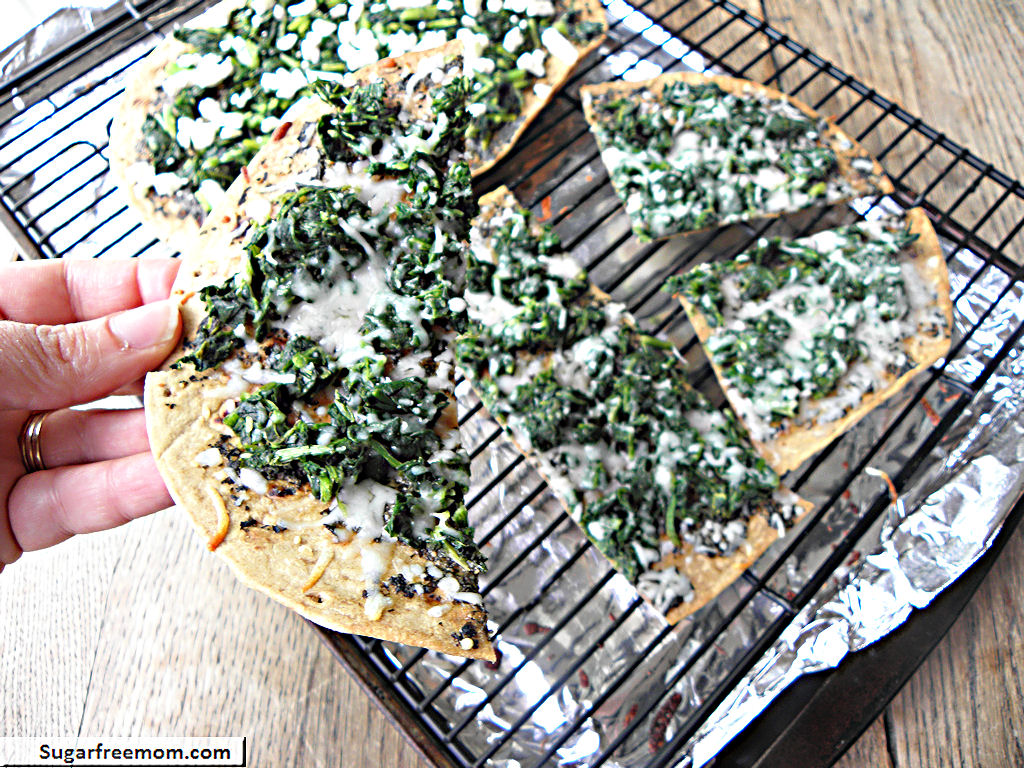 Look! I was even able to pick it up........SUCCESS!
Click here for Recipe and Nutrition Info on the Spinach Pesto FlatOut Pizza.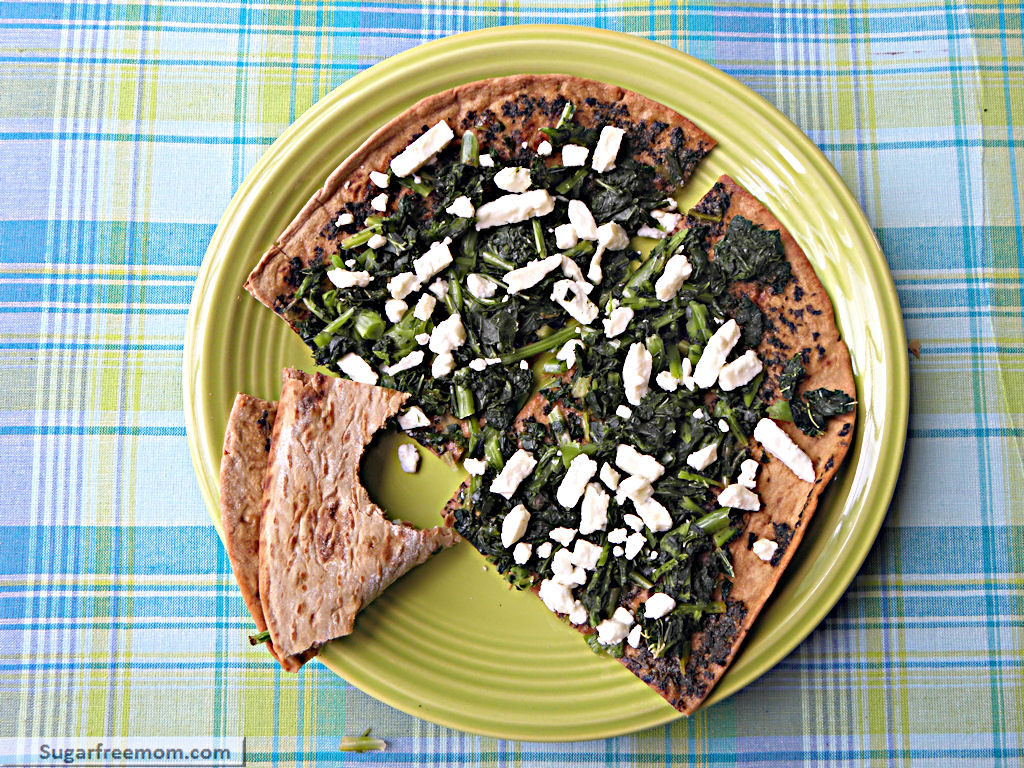 And this one was ALL mine, YUM!
Sugar-Free Mom Review Rating
Taste: A+
Prep time/Cook time: B+ ( A little extra time needed to pre-bake the flatout)
Family Friendly:A+
Weight Loss Friendly: A