Frozen Peppermint Sugar-Free Whipped Cream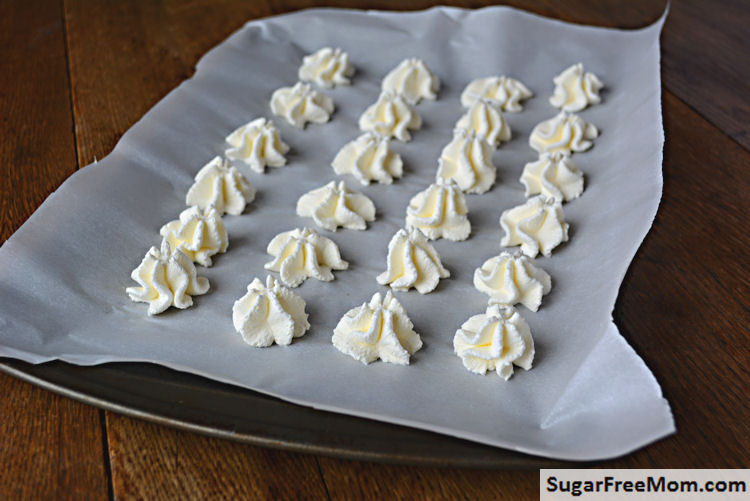 The next time you enjoy some hot chocolate with your family, skip the marshmallows and give them some homemade frozen peppermint whipped cream! These little dollops of frozen cream make that hot chocolate even creamier while also cooling it down for little kiddies to enjoy that much quicker.
Just 3 ingredients needed that can easily be changed to other flavors of your creativity!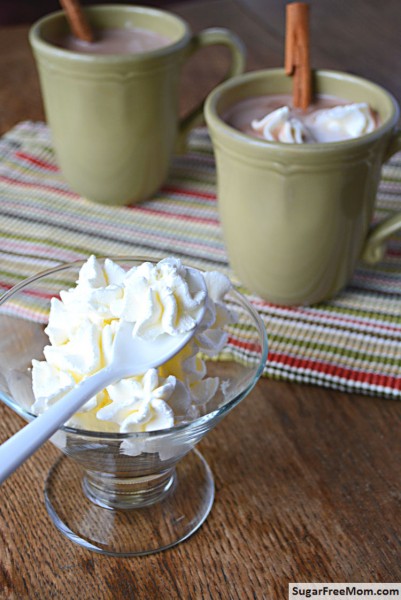 Once whipped, you pipe the cream into a pastry bag or tool and make shapes of your choice. I chose the star tip on my Wilson Pastry tool and love how cute they look. They do melt quickly once on hot chocolate but the cream is just perfect instead of having to dilute the hot chocolate with water because the kids are complaining it's too hot to drink.

Wilton 9-pc. Dessert Decorator Pro

This is seriously the best kitchen gadget I have ever bought. I use it all the time and since I'm not handy with a pastry bag, this works wonders for me!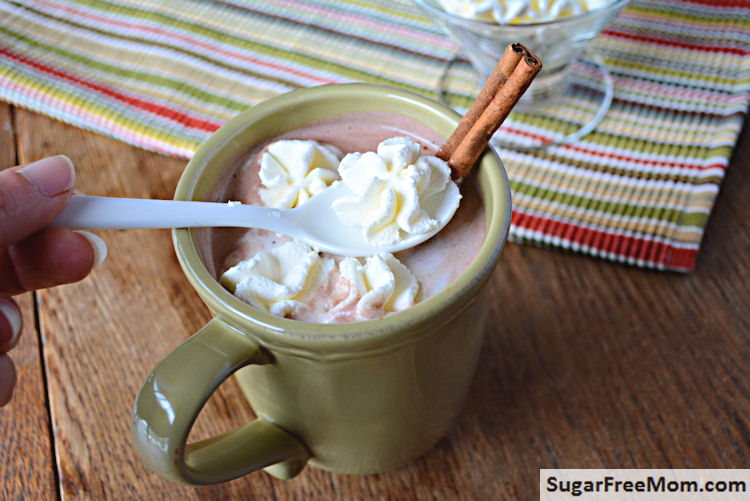 Whipping only one cup of heavy cream provides 3 cups whipped. I gave a good guess that everyone would want at least 4 of these little frozen dollops of cream which is about 4 tablespoons each. So get creative and make any designs you like and add sprinkles too!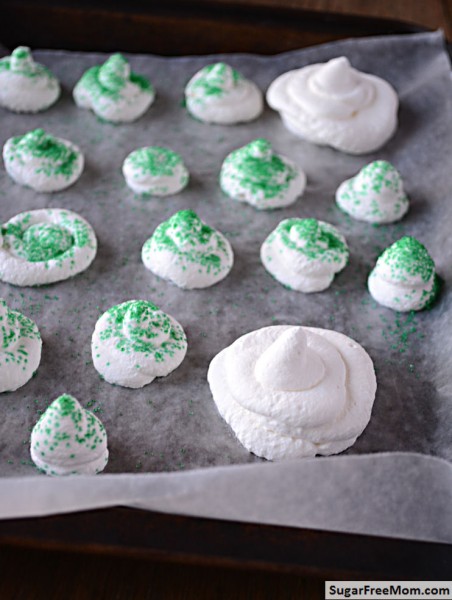 I've really not had any ambition to attempt a healthier sugar-free marshmallow so these were the next best idea I thought of to top a yummy hot chocolate! The hubby loves the mild peppermint flavor and the kids enjoyed them as well!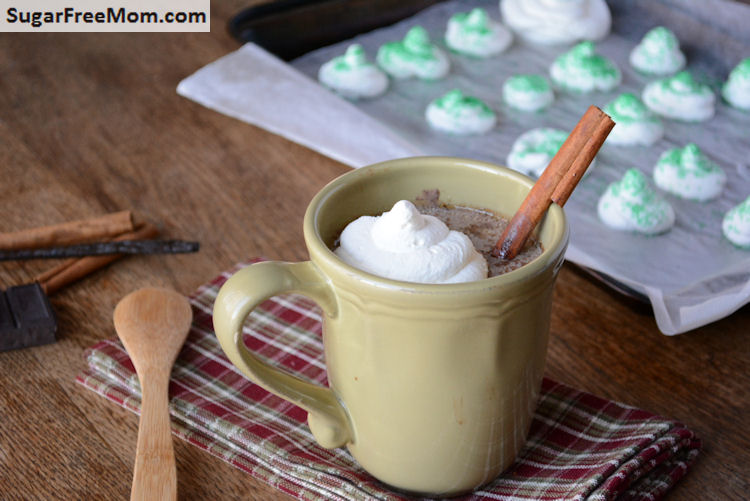 Notes on Substitutions:
If you don't have peppermint liquid stevia just use plain liquid or powdered. I would suggest 2 -4 packets of powdered. Taste and adjust as needed.
You can easily sub out the peppermint with vanilla extract and vanilla stevia if you like.
You can also substitute another sweetener of choice. I would suggest starting with a small amount, tasting and increasing if needed.
TO MAKE THIS DAIRY FREE: Use coconut milk that has been refrigerated overnight. Scoop only the cream and leave the rest for a smoothie another day. You may need two cans of coconut milk to produce one cup of coconut cream. Proceed with recipe as follows. Whipped coconut cream will take longer than dairy cream to form soft peaks, up to 15 minutes in a stand mixer. DO NOT USE COCONUT BUTTER. It will not produce the whipped cream for this recipe. Please see this post about Dairy Free Whipped Cream.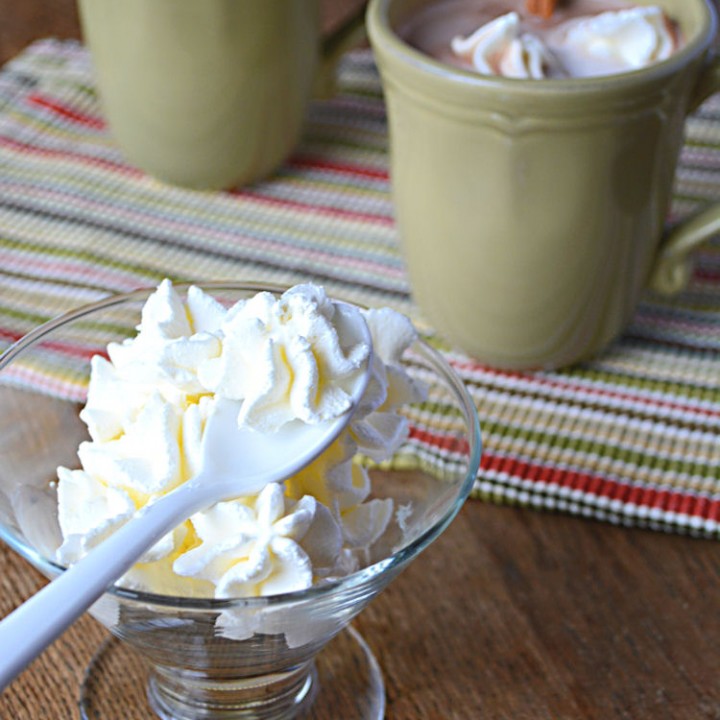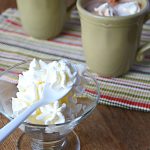 Print
Frozen Peppermint Sugar-Free Whipped Cream
Instructions
Pour heavy cream and peppermint extract into a chilled stand mixer.

Start whipping on low speed and as soon as it begins to thicken, add in stevia.

Whip on high speed until soft peaks form. (This one cup should yield 3 cups whipped cream.)

Place cream into a pastry bag and pipe stars or shapes of choice onto a baking sheet lined with parchment paper.

Freeze until hardened.

Enjoy on top of hot chocolate!
Nutrition
Serving:
4
g
|
Calories:
34
kcal
|
Carbohydrates:
0.3
g
|
Protein:
0.2
g
|
Fat:
3.7
g
|
Saturated Fat:
2.3
g
|
Cholesterol:
14
mg
|
Sodium:
4
mg