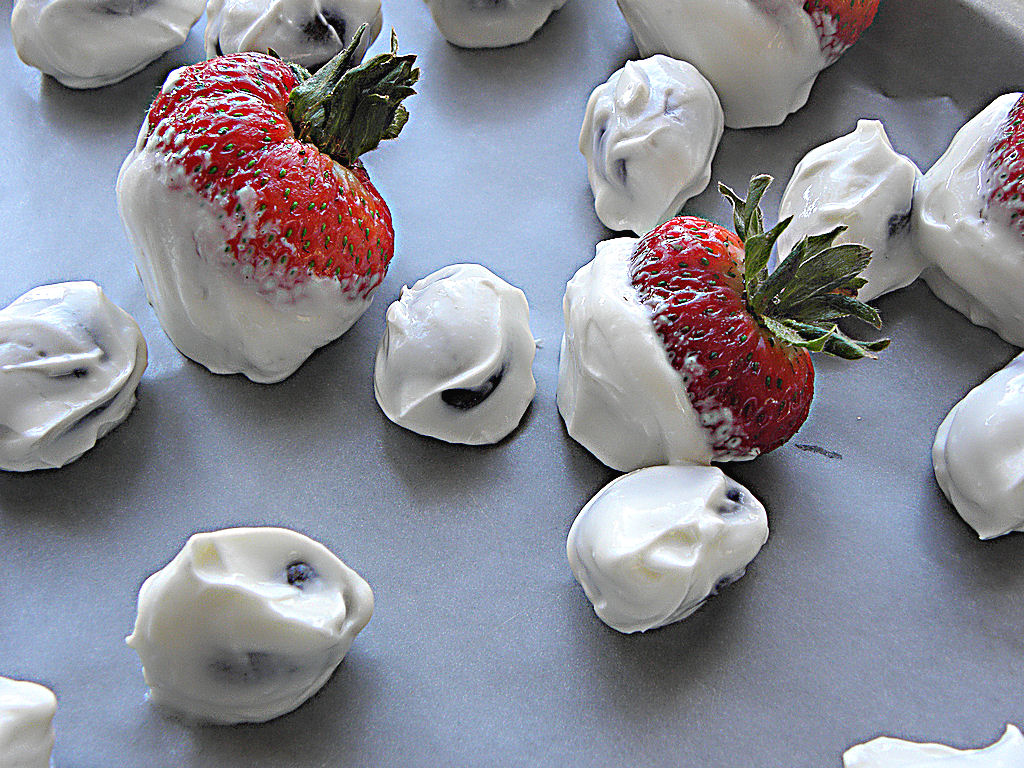 Do you remember the little Honey Vanilla Frozen Yogurt Drops I posted last week?
Well, I decided to coat some fruit in the Greek yogurt and freeze the fruit! But this time I eliminated the honey and went completely sugar- free using NuNaturals Vanilla Stevia, in liquid form, alcohol free.
It was a bit messy coating the grapes so I just dipped the strawberries and laid them all on a baking sheet lined with waxed paper, froze them for about an hour and oh yum! So delicious!
As far as nutrition info is concerned you just count the plain Greek yogurt you choose to use and that's it!
I used 1 cup of Chobani Plain Greek Yogurt and 1 teaspoon of the stevia, but taste it after you mix it together and if its not sweet enough add a ½-1 teaspoon more.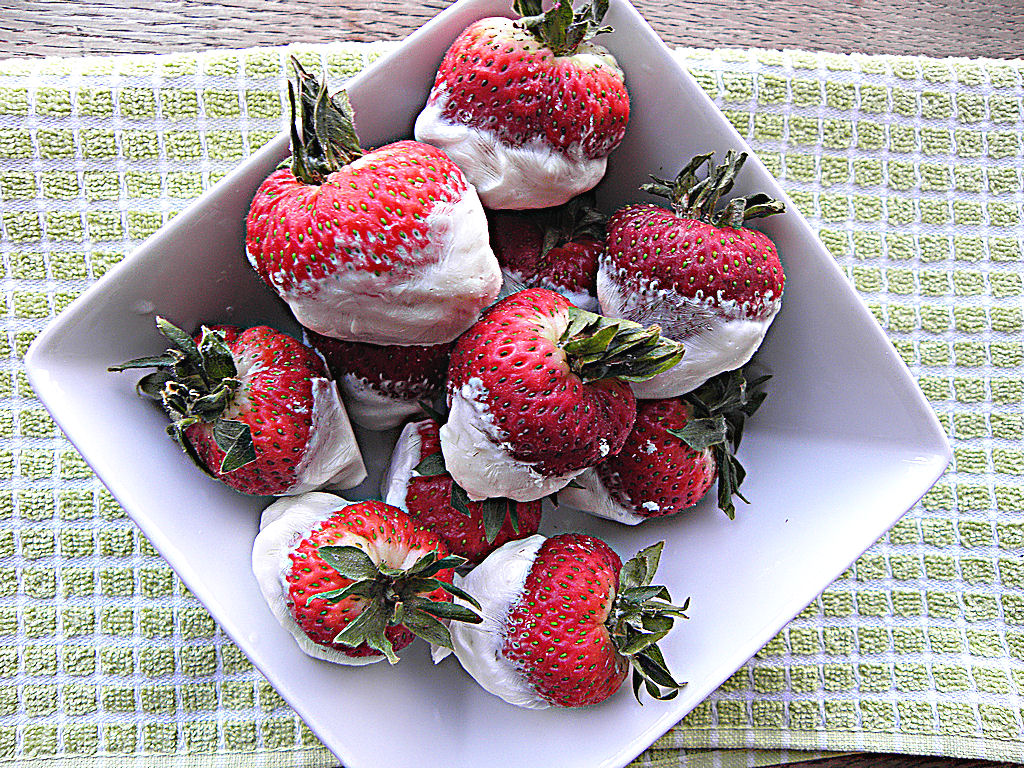 Perfectly healthy for a cool snack on a warm day!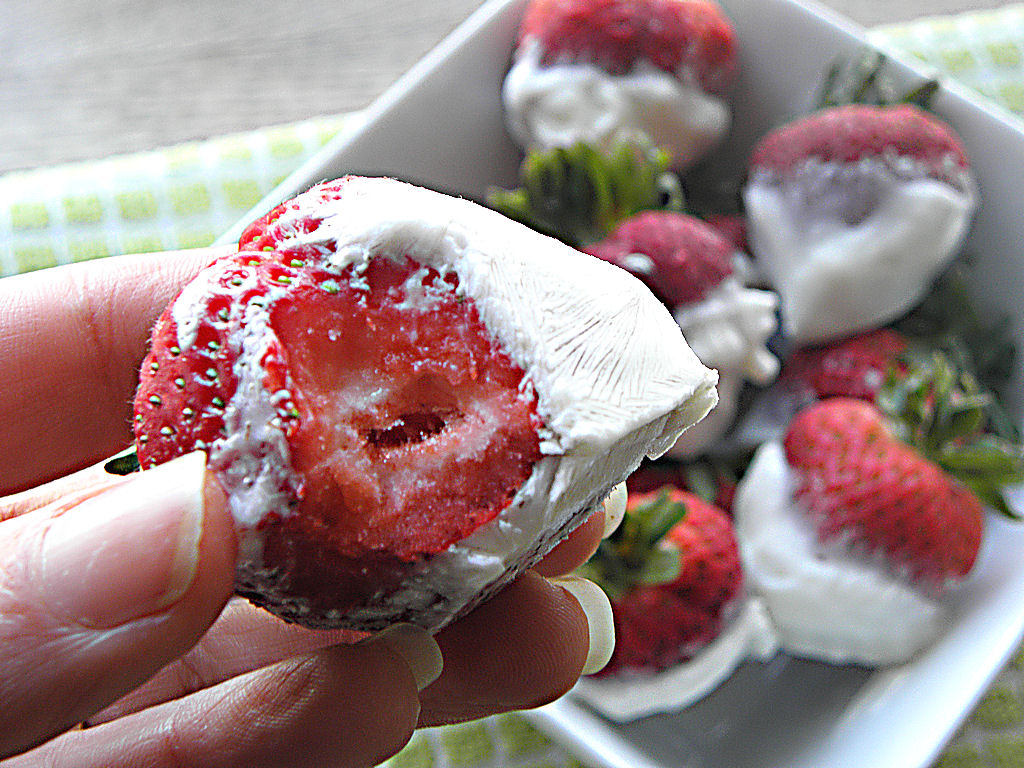 My kids loved the strawberries, but I preferred the frozen grapes!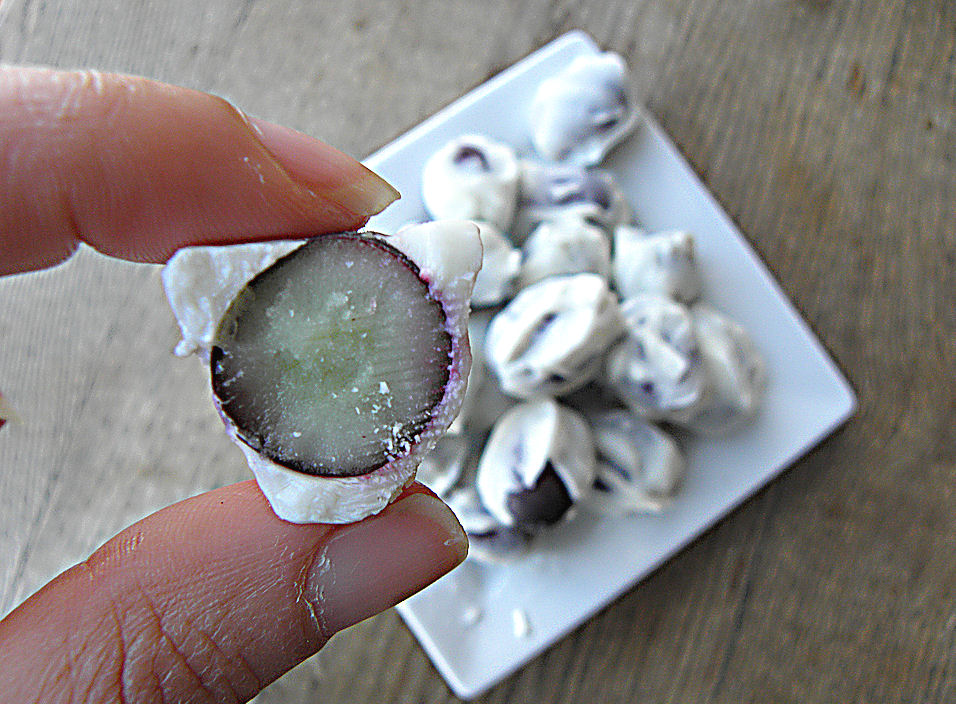 If you prefer using the honey it is equally delicious and will work just the same! The recipe with the honey frozen yogurt and nutrition info is here.
SO what do you think? Will you try this easy fun snack?