Creamy Cream-less Tomato soup plus a Silk Vanilla AlmondMilk challenge!
​Do you happen to have family and friends that always are skeptical to trying new things, in particular of course with new foods? If you're like me, these are my own hubby and children, all which happen to be particularly picky in every way.
When I decided to participate in this Silk Vanilla AlmondMilk challenge, I knew it wouldn't be easy, but I signed up for it anyway. If nothing less than to try my hardest to win over my hubby and children to something I truly love and use every day, Silk Unsweetened Vanilla AlmondMilk.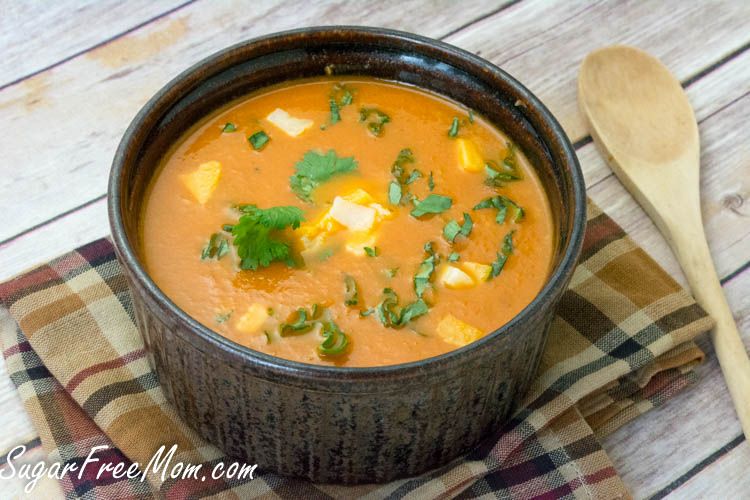 ​Before I get to the challenge of how they participated in this event, I want to also share, my hubby is a hater of tomato soup since he was a kid and his grandmother made it from scratch. My children have never tried tomato soup. And then there's me, being an Italian who NEVER was made to have tomato soup because, quite honestly, my Italian grandmother and mother thought it was like drinking sauce, in their minds.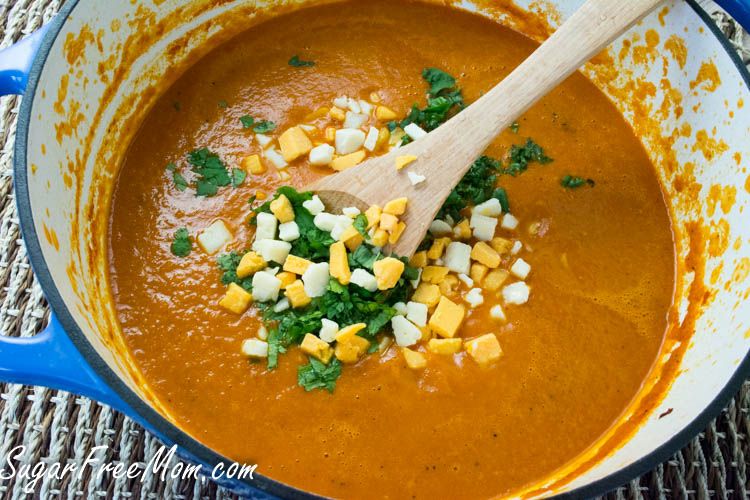 So call me a glutton for punishment, but not only did I sign myself up for the Silk almondmilk challenge with Silk, but I also decided to see if I could win they all over with this soup recipe as well, using unsweetened vanilla almond milk within it of course.
Why tomato soup you ask? Simply because last weekend when I attended The Big Potluck conference in Bucks County, PA, there was this soup. And there were 3 other choices of soup I could have had, but this tomato soup was just calling my sign, saying, "You need me in your life and I will blow your mind!" And so I sampled the best tomato soup I've ever let my lips come in contact with and I was smitten. I knew I needed to come home and make my own creamless but creamy version!
​The two glasses, one with 1% milk the kids usually drink and the other my favorite unsweetened vanilla almondmilk. For this challenge I just decided to go forth and be honest. "I want your honest opinion and be nice", is all I said to my kids.
Dear daughter is not a fan of drinking milk from a glass. She prefers it like me, in cereal or a smoothie or recipes. Of course when I also offered her the original vanilla almondmilk, not unsweetened, she.drank.it.up. She was surprised how much she liked it.
The teen boy who is a lover of cows milk, preferred the regular vanilla version as well over the unsweetened, but hey that's still a win in my book.
And there's the husband. The picky- with- everything husband. He has never drank a glass of almond milk in his life, although many a time he has had a recipe of mine with almond milk in it and loved it! Recipes like my, New England Dairy Free Clam Chowder, and my Pumpkin Spice Coffee Creamer have always been a winner using unsweetened vanilla almondmilk. As he cautiously sipped the glass, he was surprised how smooth it was and how the vanilla flavor was coming through perfectly. In the end he was equally surprised that he enjoyed it. Winning!
As for the soup, my kids ate tomato soup and LOVED it!! Hubby tasted it but I guess it's a texture thing for him. He thought the flavors were great, but he's just not that into it. More for me and the kids is what I say!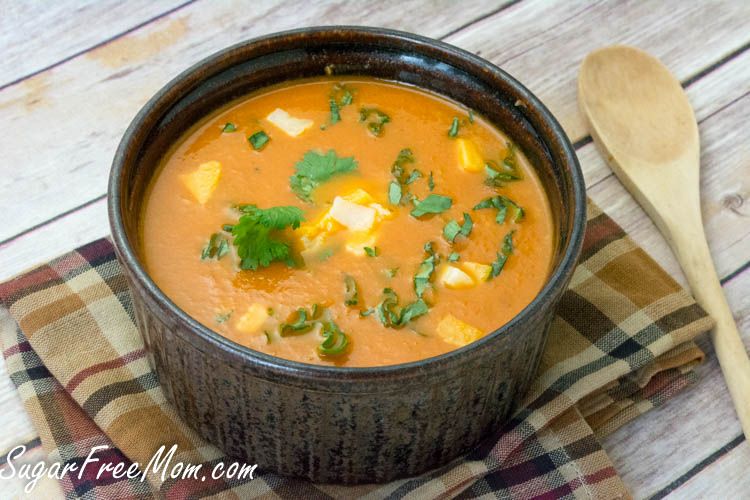 ​If you or your family have never tried Silk Almond Milk before you can try it for free with a coupon you'll receive when you sign up for the Silk eNewsletter, plus a chance to win prizes each month!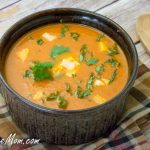 Print
Creamy Creamless Tomato Soup
Ingredients
2

tablespoons

olive oil

½

cup

chopped onion

2

cloves

garlic

minced

2

14.5 ounce cans diced tomatoes

2

tablespoons

tomato paste

½

cup

V8 tomato juice

low sodium

2

cups

low sodium chicken or vegetable broth

1

avocado

peeled and chopped

1 ½

cups

unsweetened vanilla almond milk

¼

cup

fresh basil

chopped

¼

cup

fresh parsley

chopped

½

teaspoon

salt

¼

teaspoon

pepper

Optional: ½ cup shredded Monterrey Jack

Colby or cheddar cheese
Instructions
In a large Dutch oven or heavy pot, heat oil and add onions.

Cook onions 10 minutes or until tender, add garlic, cook 1 minute.

Pour in diced tomatoes with their juice, tomato paste, V8 juice and chicken broth.

Bring to a boil then simmer uncovered for 30 minutes.

Add in avocado.

Work in batches in your blender with one corner lifted to allow steam to escape, cover with a clean dish towel or use an immersion blender to puree soup to your liking.

Add in almond milk, fresh herbs and salt and pepper. Taste and adjust seasoning as needed.

Add in optional cheese before serving.

Top with more fresh herbs if desired.
Nutrition
Serving:
1
g
|
Calories:
151
kcal
|
Carbohydrates:
13.6
g
|
Protein:
3.8
g
|
Fat:
10.2
g
|
Saturated Fat:
1.6
g
|
Sodium:
521
mg
|
Fiber:
4.2
g
|
Sugar:
7.6
g
link
This conversation is sponsored by Silk. The opinions and text are all mine.