This Chocolate Peanut Butter bread is keto, gluten free, grain free, sugar free and low carb, and you won't believe how fabulous the texture is!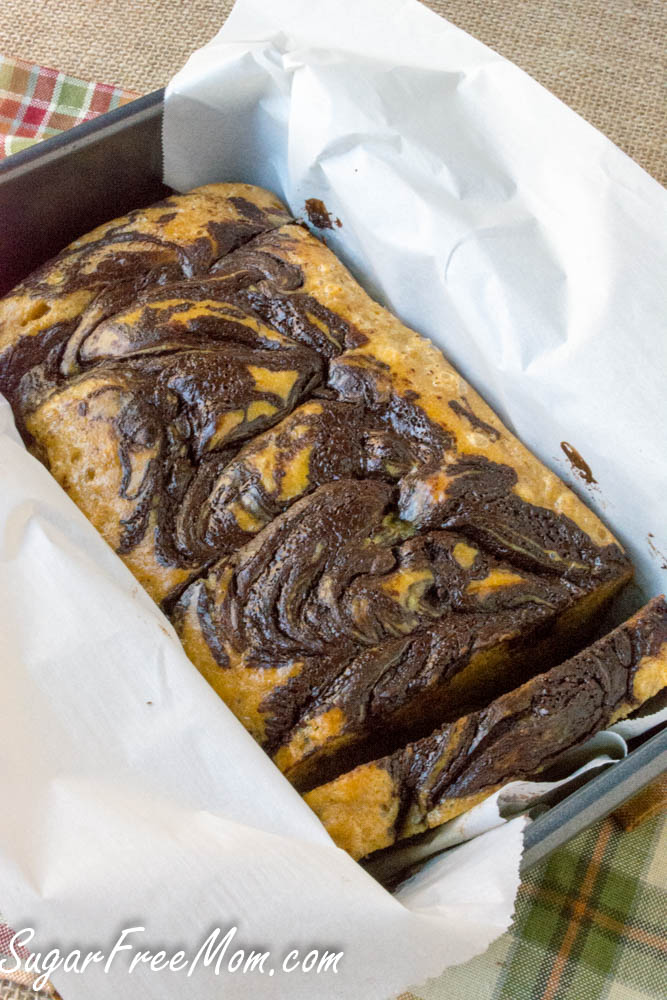 Chocolate Peanut Butter Bread
Chocolate and Peanut Butter. Peanut Butter and chocolate.
The Classic combo never gets old and the variety of recipes will never end. Although it is clearly still pumpkin season in the food blogging world, chocolate and peanut butter will never be snubbed! I hope you are as excited about this delicious loaf as I was making it!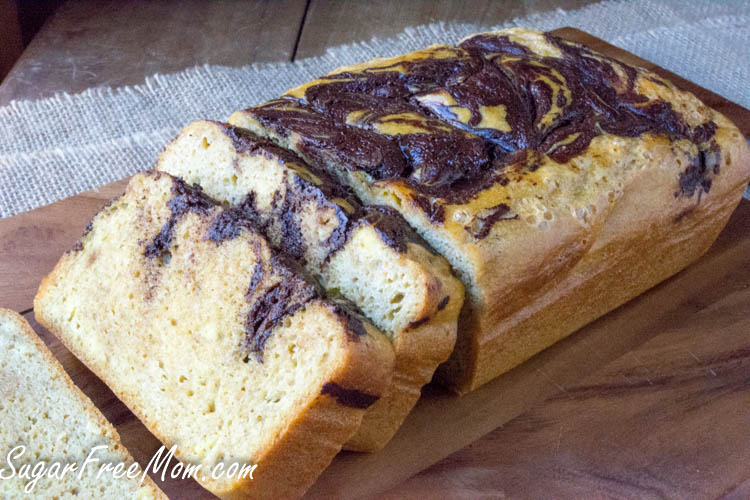 Low Carb English Muffin Loaf
The texture is amazing. Almost like an English muffin with some nooks and crannies and light and airy, not dense. Add that bit of chocolate swirl over the top and it's almost like a little bit of dessert with your breakfast! Enjoy this bread for breakfast or as a side or as a snack, but whenever you eat this, you won't be eating any guilt! It's super low in carbs!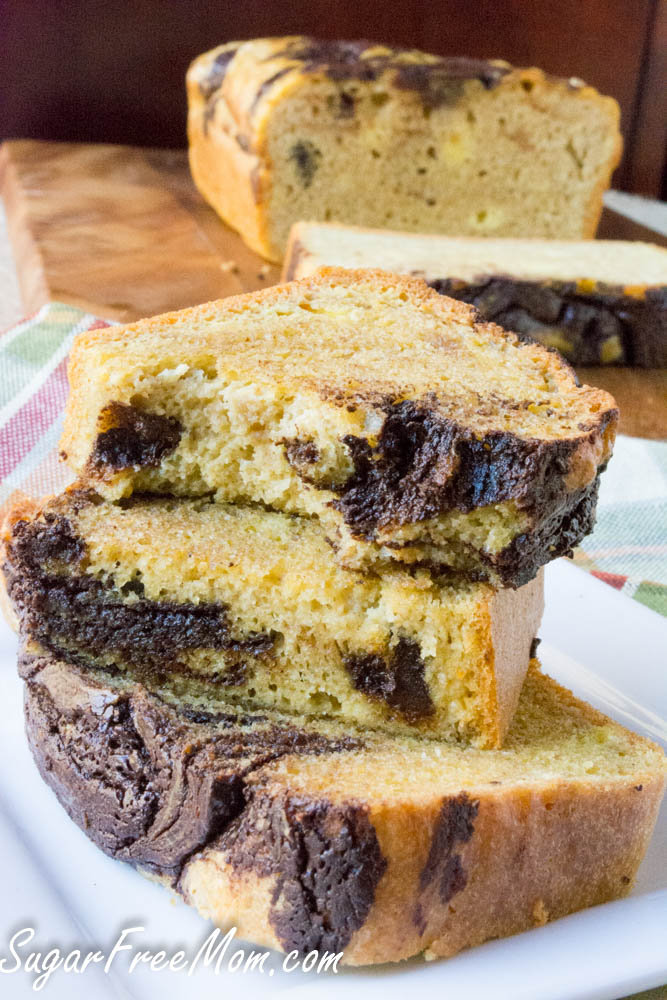 When I made my Blueberry English Muffin Loaf which I had adapted from my orginial English Muffin made in 2 minutes, another version was in the works in my head before I could have the chance to make it in the kitchen.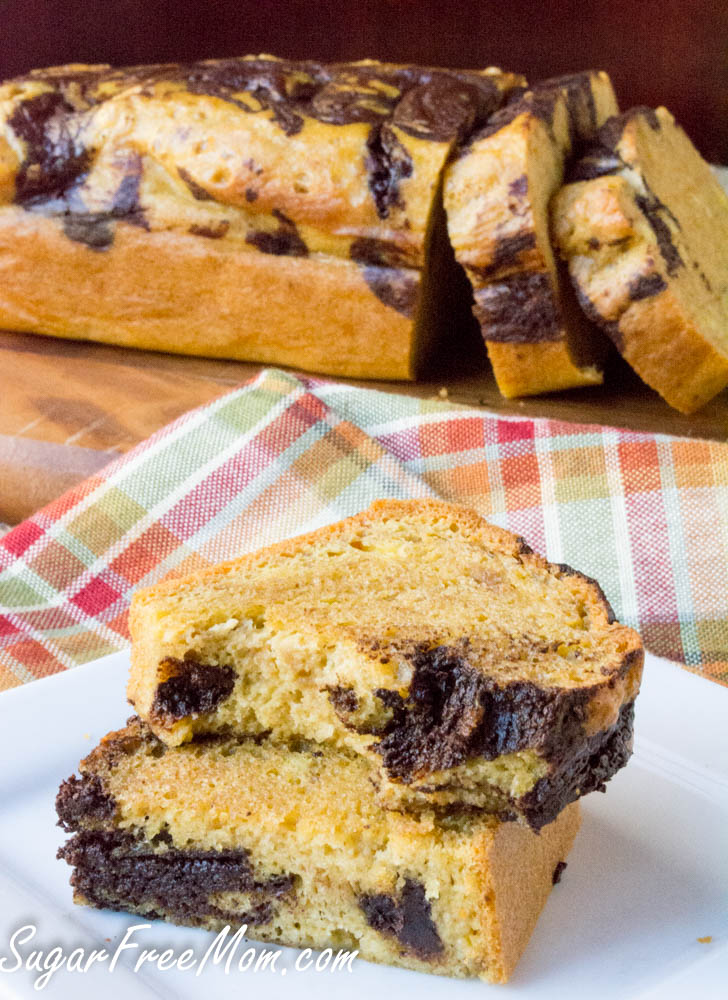 The first time I tested this out adapting from my orginial recipe from the Blueberry English Muffin, it was slightly oily so I did some adjustments with the almond flour and butter and it came it perfect the second time around! You can enjoy it right out of the oven, but I like toasting each slice for a little bit more crispness.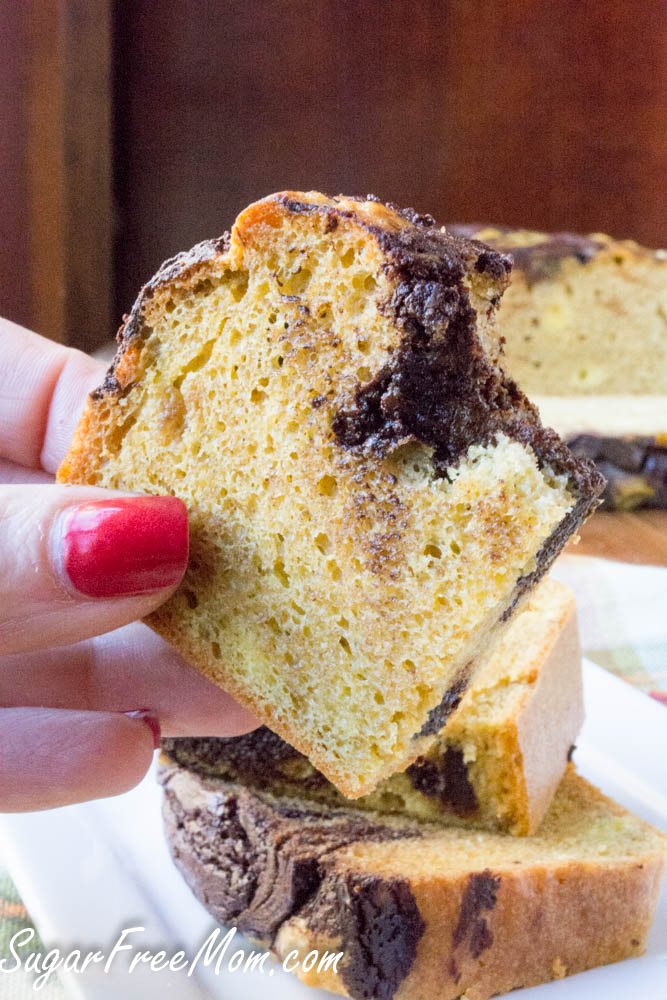 Got another version for me to make with this loaf? Let me know, I love a good challenge!
Naturally Keto Cookbook
Did you know I wrote a cookbook? In case you've not heard, it is epic and it is available now for pre-order! All my best work in one perfect book, full of luscious recipes the whole family will enjoy whether or not they are keto!
Even if you're not actually on a keto diet, you will love the recipes in this cookbook! Real meals for families, nothing too complicated and flavor filled and satisfying! I worked this past year to put together my very best recipes that my family and I absolutely love and request often, and now they are compiled all in one beautiful cookbook. And my favorite part, there are pictures for every single recipe! Not an easy task but I know how worth it is for even me, to be able to see a final product of a written recipe and I wanted to make that happen for this cookbook. When you pre-order this cookbook, you are guaranteed the lowest discounted price that Amazon offers. So no need to wait to see if the price lowers, you will get the lowest price and you will receive it by Release Date October 29th!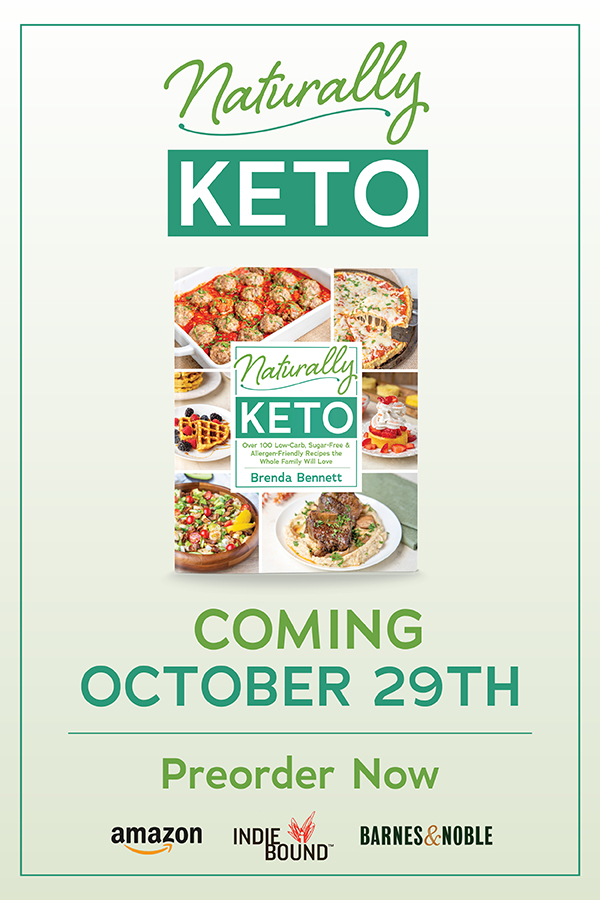 Keto Chocolate Peanut Butter Bread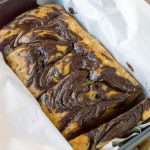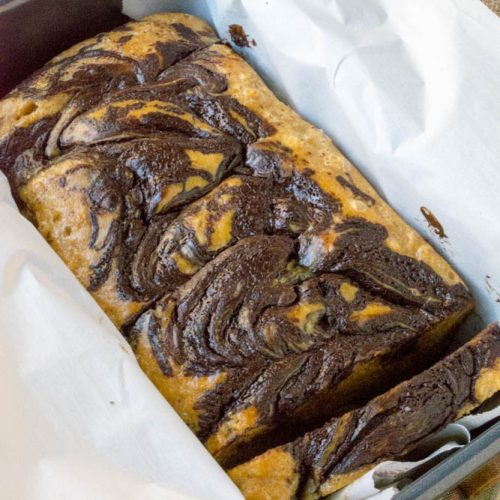 Print
Low Carb Chocolate Peanut Butter Loaf
Instructions
Preheat oven to 350 degrees F.

Melt the peanut butter with 3 tablespoon of butter. Set aside 1 tablespoon of butter.

Stir in the remaining ingredients up to the eggs. Wait to add eggs until you taste batter.

Taste batter for sweetness, adjust if needed, then stir in eggs until combined.

Pour batter into a parchment lined loaf pan.

With the remaining tablespoon of butter, melt that together with the chocolate. Add chocolate stevia then taste and adjust. Stir until smooth.

Drizzle the melted chocolate into the loaf. Stir around with a butter knife.

Bake for 45 minutes.

Allow to cool 15 minutes before removing and slicing.

Enjoy or toast!
Notes
Net Carbs: 4g
Brenda's Notes:
If you don't have liquid vanilla stevia, you can use another sweetener of choice, about ⅓ cup.
This recipe was first published in November 2016 and updated with video in September 2019. 
Nutrition
Serving:
1
slice
|
Calories:
198
kcal
|
Carbohydrates:
6
g
|
Protein:
8
g
|
Fat:
17
g
|
Saturated Fat:
6
g
|
Cholesterol:
92
mg
|
Sodium:
199
mg
|
Potassium:
154
mg
|
Fiber:
2
g
|
Sugar:
1
g
|
Vitamin A:
237
IU
|
Calcium:
69
mg
|
Iron:
2
mg