Ketogenic Low Carb Dinner Meal Plans sent right to your email each week!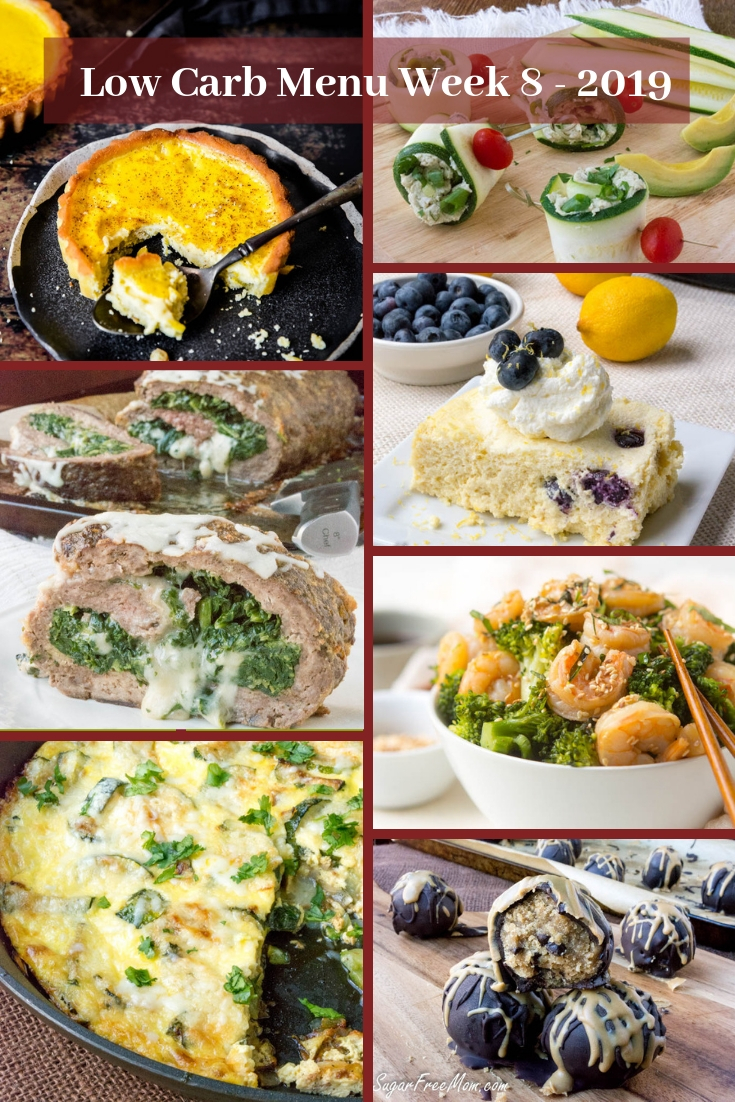 Keto Low Carb Meal Plans
Planning fabulous low carb meals for your family doesn't have to be difficult! This week's menu is filled with delicious food for breakfast, lunch, dinners and snacks! We start the week off with a delicious low carb flax meal bread that can be toasted and enjoyed the rest of the week. I've got a fabulous Cabbage Lasagna that you can enjoy for lunches during the week and an amazing slow cooker custard cake for dessert! Other dinners during the week include an easy stir fry, a cheesy stuffed meatloaf and a Mexican Tamale Pie!
All the days meals and snacks stay under 1200 calories this week, but you can of course remove or swap anything you don't want, you can also add anything else you'd like. The meal plans are all customizable! The Net Carbs are all between 20-30 but again if you don't want to have that No Bake Haystack Cookie, just remove it and you'll have less carbs for that day.
You should never feel deprived on a low carb diet. You should never feel like you're starving either. With the right amount of protein and fat in each meal, you will be satisfied and there won't be a reason to be tempted to veer of this lifestyle. Low Carb Keto eating can be sustainable as well as enjoyable!
Meal Plan Membership
If you're new around here, since January 1st I've added a meal planning membership that provides you a weekly menu plan with detailed shopping list. Once you receive the meal plan in your email, all you have to do is print the shopping list. You get the new weeks menu each Friday and the week begins on Sunday so that allows you to food shop Friday or Saturday to get ready for the week ahead.
Unlike other meal plans you may have tried, this meal plan is adjustable! This means if you're not crazy about a particular meal, you can swap it out for something else and the best part is that the shopping list adjusts accordingly! Besides that, if you don't have a large family like I do, you can adjust the servings of all the meals and again the shopping list will adjust. It's pretty amazing software!
Week 8 menu is up today and has been mailed out for all those who are members. This means you can get started this weekend! LEARN MORE !