This Slow Cooker Cake is keto, sugar free, gluten free, grain free, low carb and filled with lemony custard and blueberries!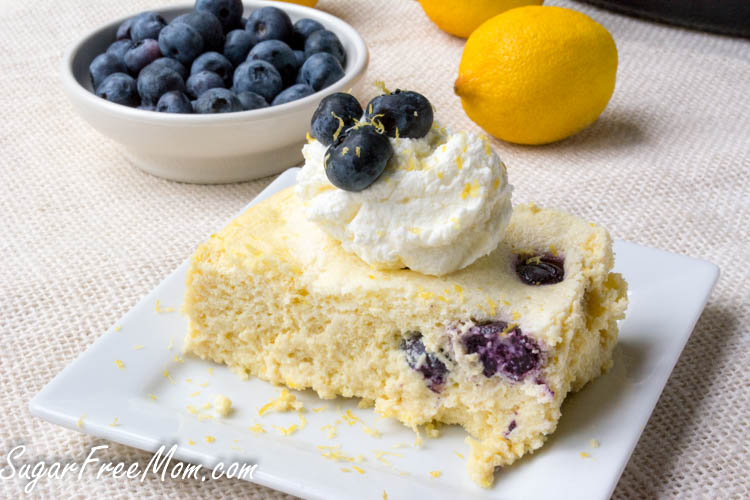 Low Carb Custard Cake
If you love creamy custard and you love cake, this combo of textures will rock your boat! Lemon lovers should look no further, this is full of lemony, zesty flavor, but even if you're not much into lemon you can easily adjust the amount used in this recipe to your liking!
If you've never made dessert in a crock pot, welcome to a whole new world you will soon fall in love with!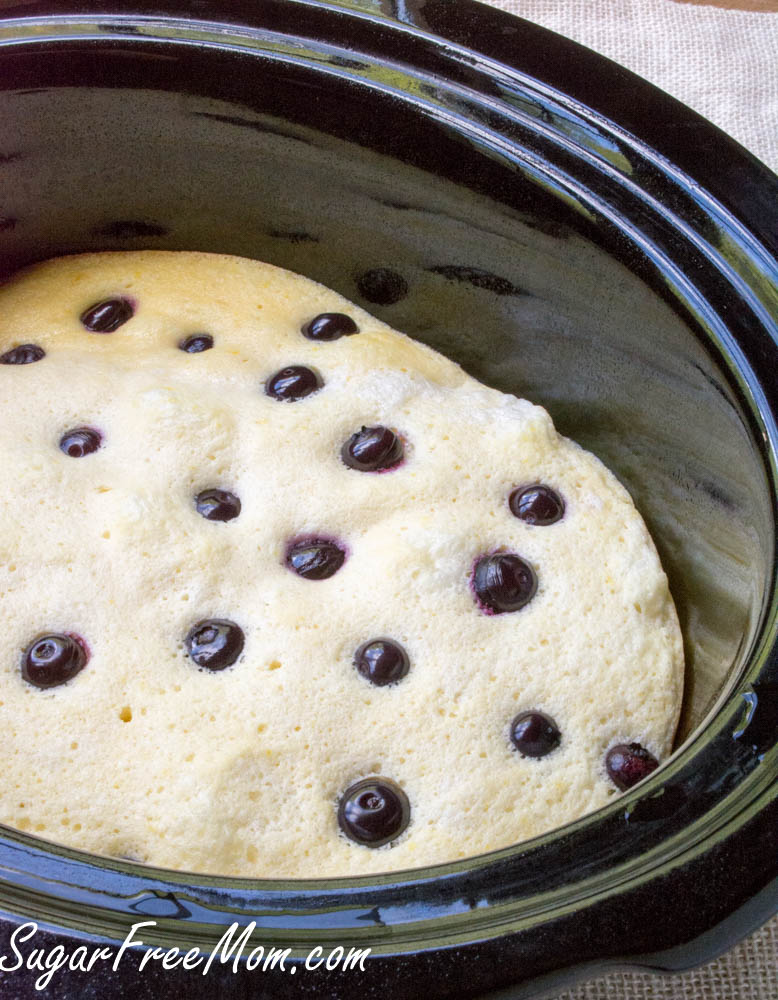 Slow Cooker Cake
Crock Pots or slow cooker, whatever you like to call them, are awesome to use for savory meals. But once you venture to the dessert side, you will be surprised at how quickly you will be hooked to making this for friends and family. As long as you're not looking for a perfect looking cake, neat and tidy kind of cake and you're more interested in a simple, but tasty treat for family and/or company, desserts in the crock pot are the way to go.
Dump, make sure it's plugged in, cover and set! Come back in a few hours for some deliciousness!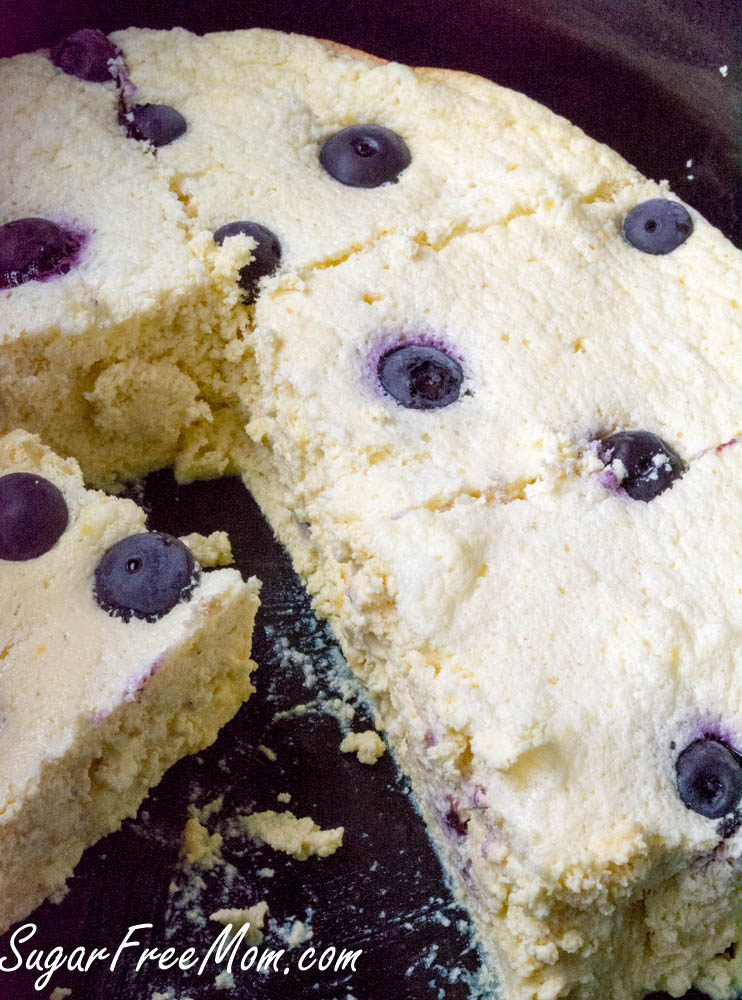 Coconut is NOT a Nut
My youngest child, who is quite the coconut hater, can't tell this slow cooker cake is made with coconut, and that has been what has driven me to continue to persevere with coconut flour. Youngest has a tree nut allergy so very often I've got to make low carb recipes using coconut flour as opposed to almond flour. Often he can detect it and makes complaints. But not this year folks, not this year. I am winning 5 out of 5 thus far!
I'd like to clear up this constant question get asked almost daily about whether coconut is a nut. While the US Food & drug Administration (FDA) claims that coconut is a tree nut becomes it comes from a tree, it is in fact a FRUIT. People who have tree nut allergies may be allergic to coconut as well, but being allergic to coconut is not the same as having a tree nut allergy.
My own son was diagnosed with a Peanut and Tree Nut allergy at the age of 2. He has safely eaten coconut all these years without issue and he is now 14. Coconut is a fruit, called a drupe. It's like a peach with a pit.
The American College of Allergy, Asthma and Immunology says it well: "Coconut is not a botanical nut: it is classified as a fruit, even though the FDA recognizes coconut as a tree nut. While allergic reactions to coconut have been documented, most people who are allergic to tree nuts can safely eat coconut. If you are allergic to tree nuts, talk to your allergist before adding coconut to your diet."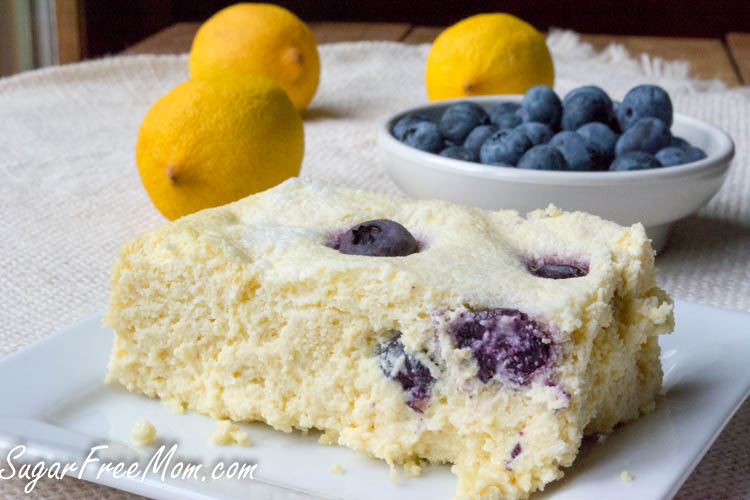 I've made a Chocolate Tiramisu Cake Roll, Low Carb Cheddar Sausage Bagels, Tiramisu Mug Cake Low Carb Banana Cream Pie Cupcakes and now this and he's had no idea!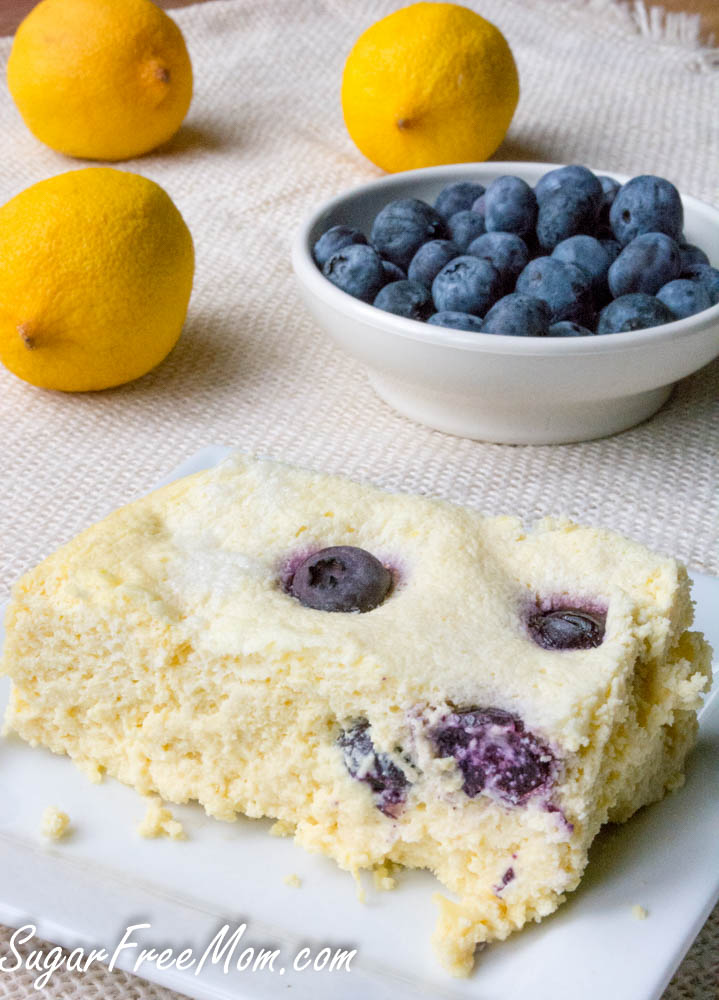 Easy Slow Cooker Cake
Tastes like a custard, formed like a cake! Easy to make, no oven required! Set it and forget it! Top with some sugar free whipped cream and a few berries and call it a day!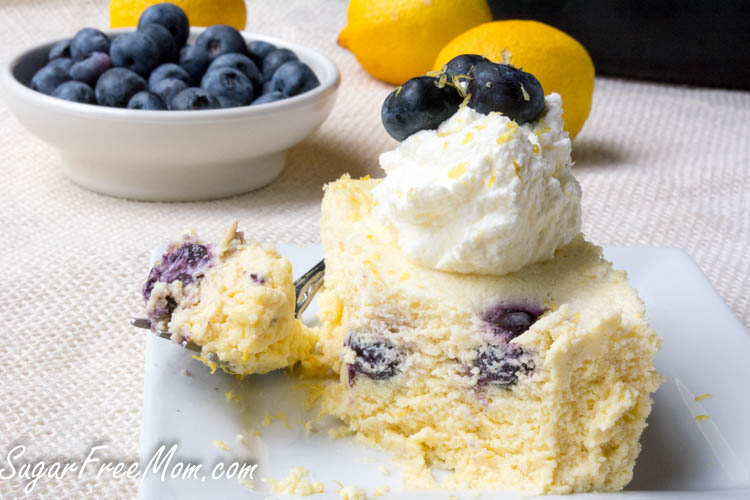 Brenda's Notes:
You can substitute the swerve sweetener with another sugar free sweetener of choice, but often other brands are sweeter so I would either use ¼ cup of something else or eliminate the lemon stevia.
You could even use canned coconut milk in place of the heavy cream and make it dairy free.
If you're not a fan of lemon as much, reduce the amount of juice I used here to just ¼ cup.
If you're not much of a fan of lemon than perhaps you'd like my Crock Pot Fudge.
This recipe was first published in August of 2016.
Slow Cooker Keto Custard Cake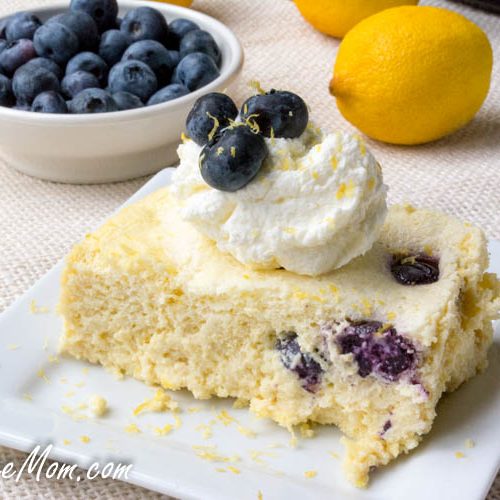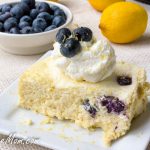 Print
CrockPot Blueberry Lemon Custard Cake
Instructions
Place the egg whites into a stand mixer and whip until stiff peaks form. Set aside.

In another bowl, whisk the yolks and remaining ingredients together except blueberries.

Fold the egg whites a little at a time into the batter until just combined.

Grease the crock pot and pour the mixture into the pot.

Sprinkle the blueberries over the batter.

Cover and cook on low 3 hours or until a toothpick come out clean.

Allow to cool with cover off for 1 hour then place in the refrigerator to chill for 2 hours or overnight.

Serve cold with a little sugar free whipped cream if desired.
Notes
Net Carbs: 3g
This recipe was first  published in August 2016.
Nutrition
Serving:
1
piece
|
Calories:
191
kcal
|
Carbohydrates:
4
g
|
Protein:
4
g
|
Fat:
17
g
|
Saturated Fat:
10
g
|
Cholesterol:
136
mg
|
Sodium:
153
mg
|
Potassium:
67
mg
|
Fiber:
1
g
|
Vitamin A:
700
IU
|
Vitamin C:
3.3
mg
|
Calcium:
38
mg
|
Iron:
0.5
mg