Low Carb Patriotic Dessert Pizza is Keto, Gluten Free and Grain Free!
Low Carb Dessert Pizza
This recipe has been on my Foodie To Do List for a long time! Every since I made this gluten free 4th of July Pizza a couple of years ago, I knew a Low Carb Keto Dessert Pizza version needed to happen. Using my Low Carb Vanilla Wafers for the crust I knew this would be a big hit with everyone and I was right!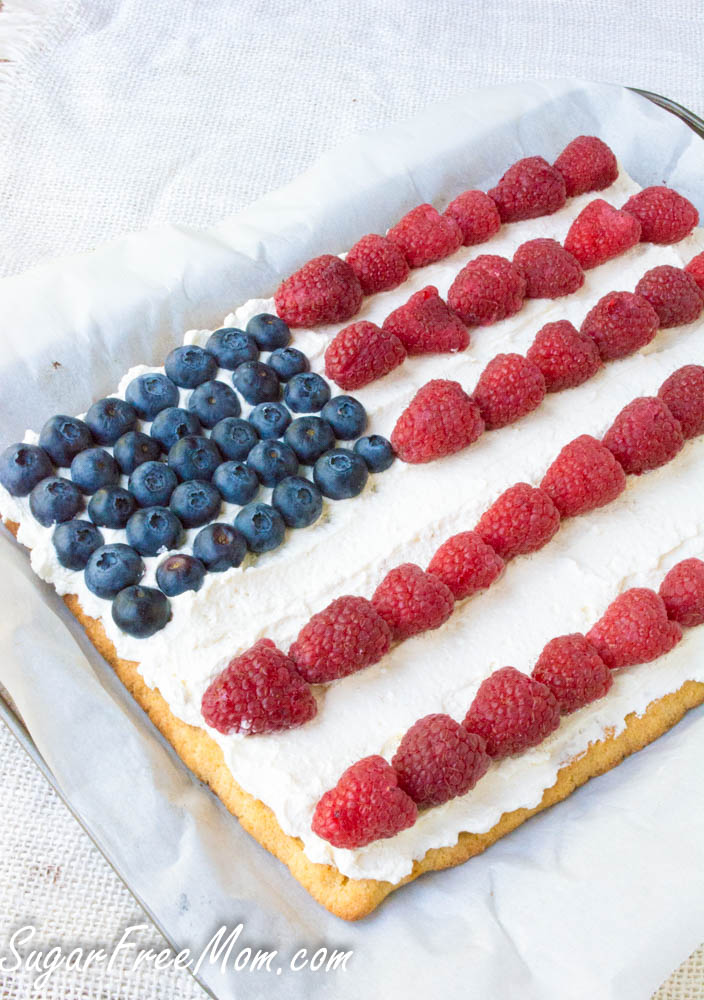 Being that the month of June has just flown by me, I realized 4th of July was quickly approaching! Two Weeks to be in fact! Thankfully we've finished up school and most weekly activities for the kids that consumed our days.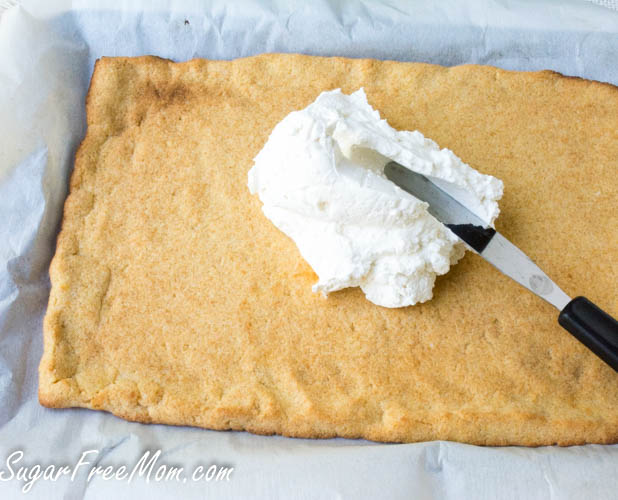 I'm hoping to start actually enjoying some down time with my family where we actually have a day to stay home and do nothing!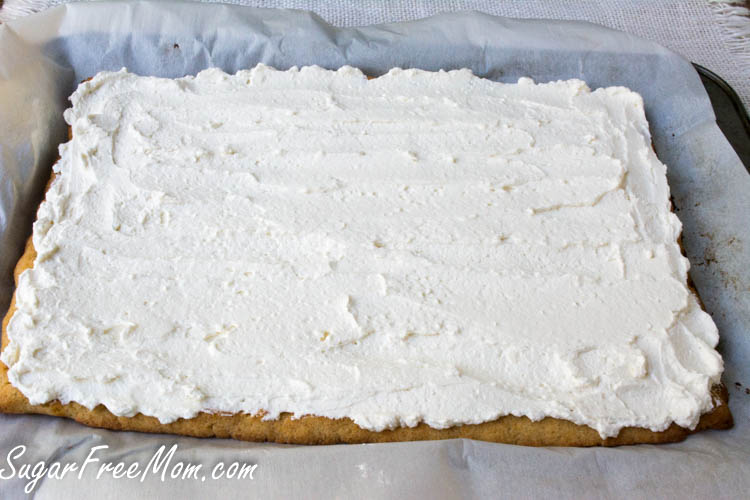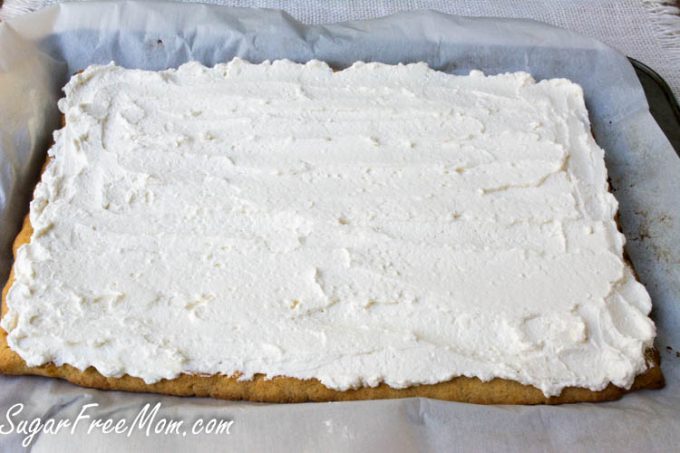 Doing nothing to me means reading a book and putting my feet up!
Doing nothing to my kids means having no school, having friends over, going in the pool and eating fun treats like this pizza!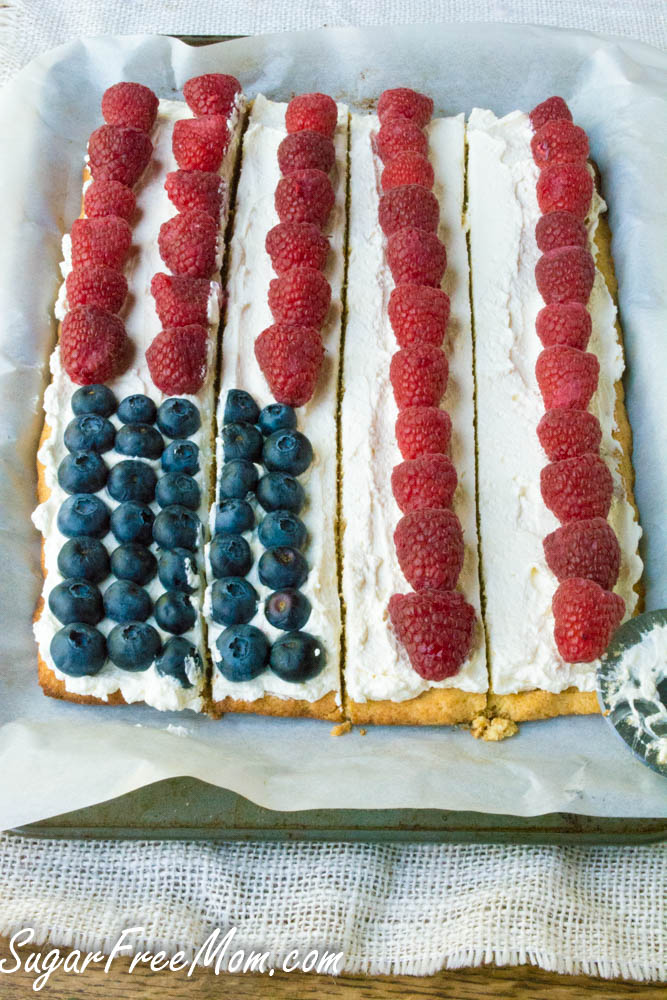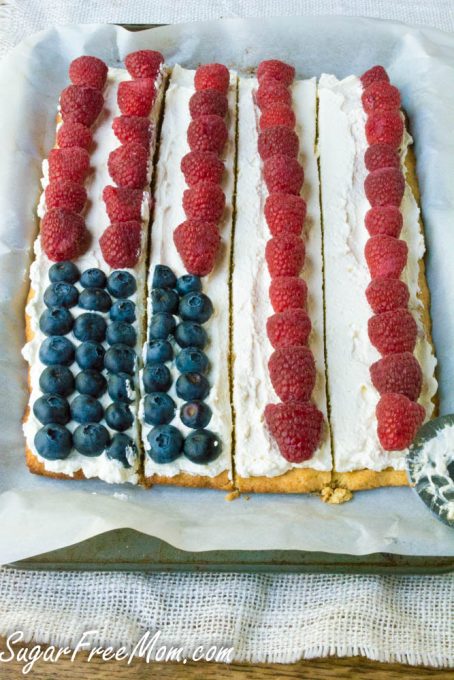 I used the recent invite for my daughter to head to a friends pool party, to make this low carb cookie dessert pizza to share with others.
"Others" meaning not friends who eat sugar-free.
I always like to do that. I like to hear what they thought of something they don't normally eat.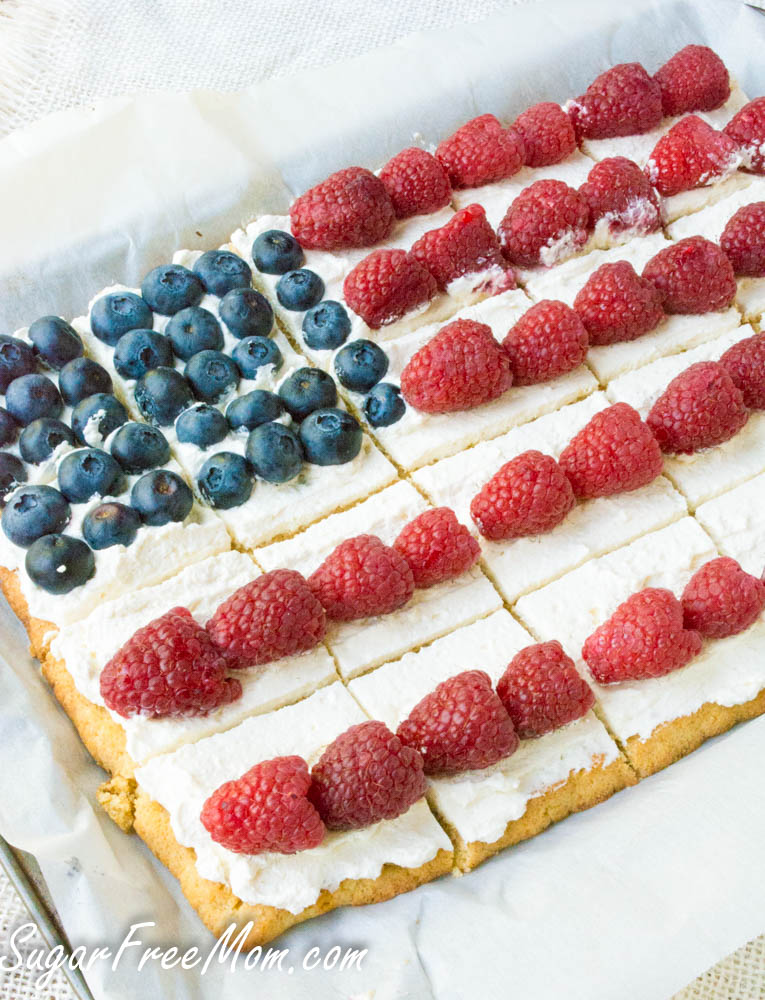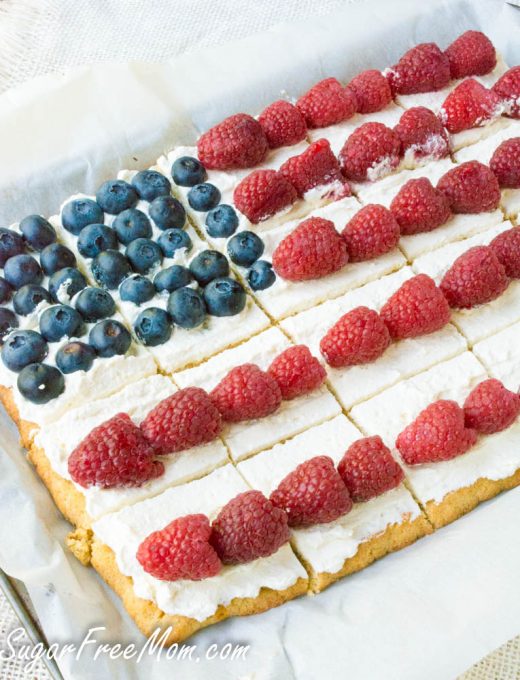 I heard rave reviews!
My friend told me her hubby loved it so much he wanted to write me a thank you note!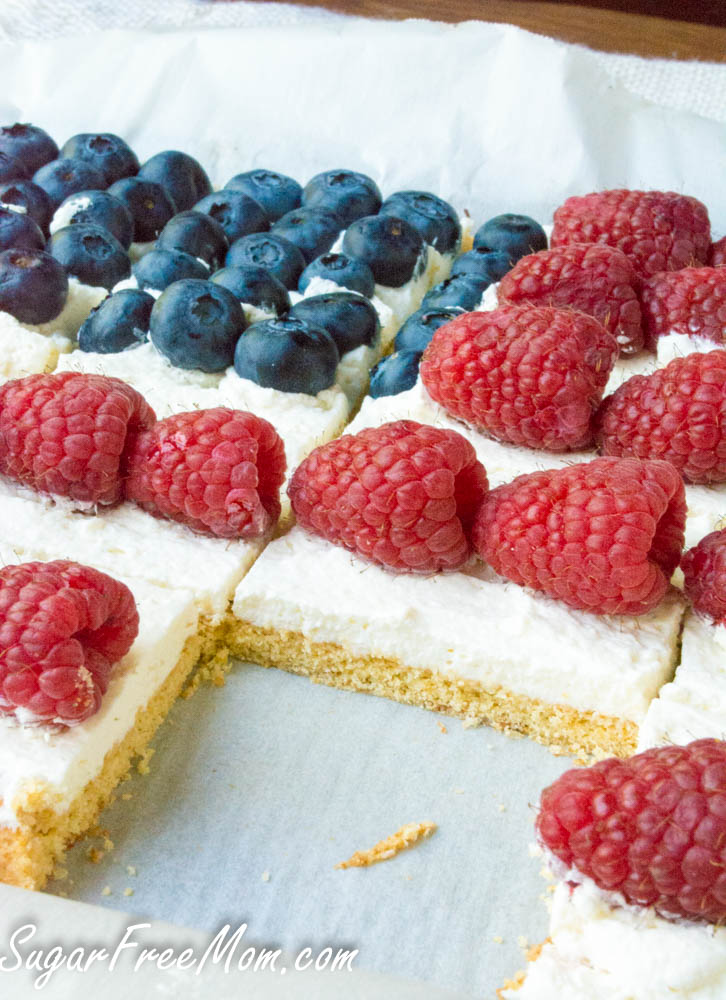 Low Carb Fruit Dessert Pizza
You can really use whatever fruit you want on this dessert pizza. I chose lower carb fruits like raspberry and blueberries but even strawberries or blackberries would also be good. Trying to keep to the Red, White and Blue theme for 4th of July is always a festive dessert to bring to a party or cookout.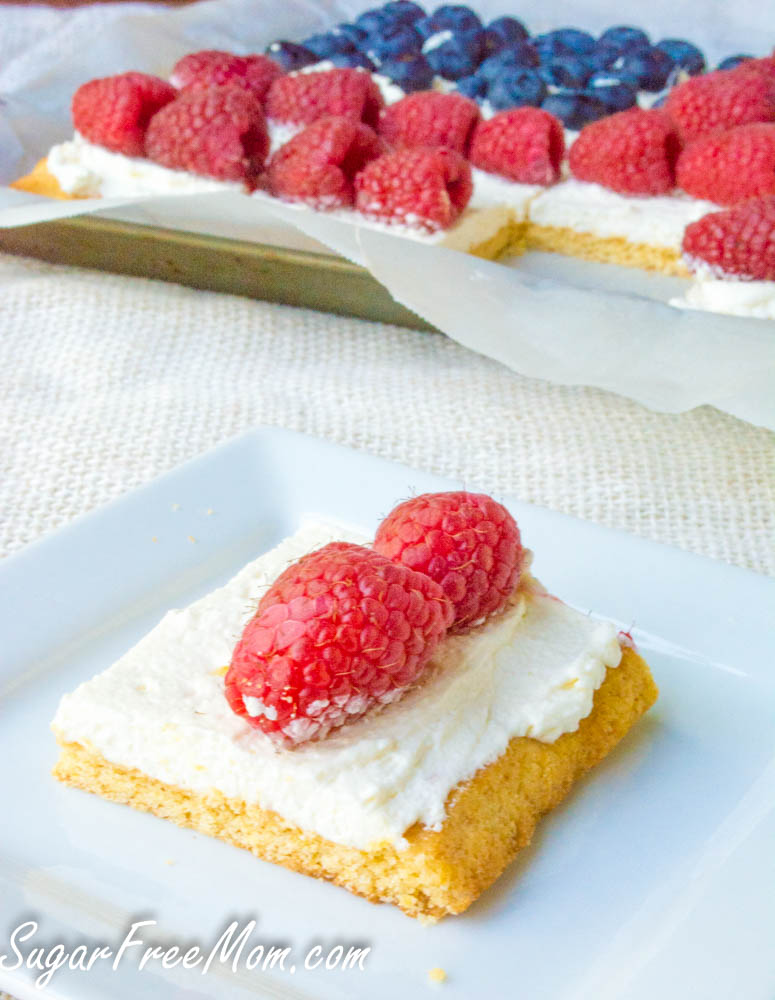 Sugar Free Butter Cream Frosting
You can choose one of two frosting options I have. I used my Sugar Free Cream Cheese Frosting in this recipe and added those ingredients below but feel free to use this Sugar Free Buttercream Frosting, really either would hold up well. One note though is the cream cheese one will need to stay refrigerated before serving, especially in the heat of summer.
Make the crust, bake, cool, make the frosting, add the berries to decorate and you're done. I also opted to preslice pieces to make it easier for the kids to grab.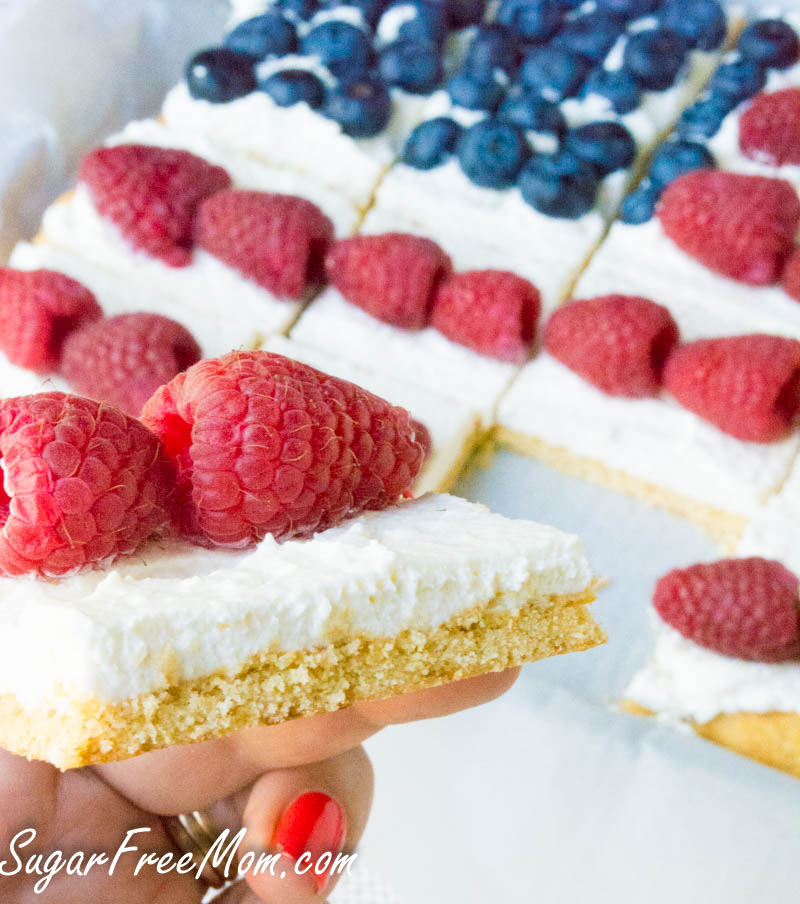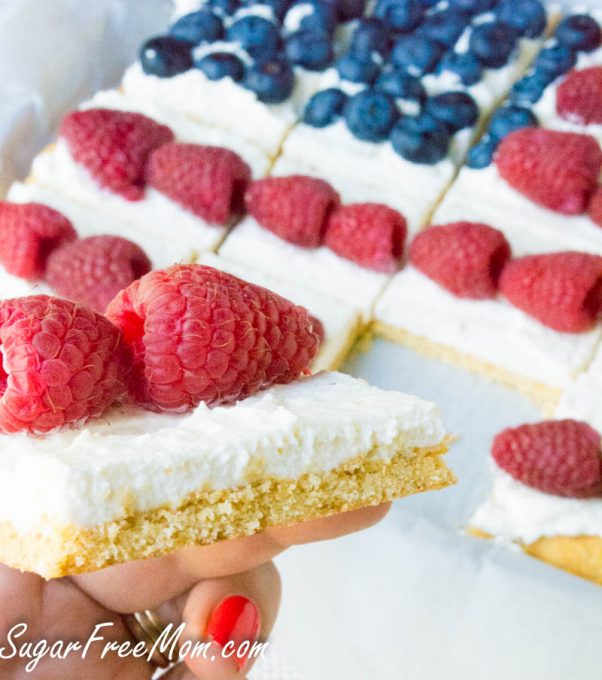 Simple, fun and Patriotic!
Brenda's Notes:
The vanilla wafer recipes calls for the cookies to be made into a roll shape and refrigerated in order to slice them before baking. In this recipe that step is eliminated. Just prepare the dough and spread it onto the pan and bake.
You can use any sweetener of choice that equals about ½ cup of sugar. Taste and adjust to your preference.
Strawberries sliced in half is also another option if you don't like raspberries.
This recipe was first published in June of 2016 and updated in June of 2018 with a video.
Happy 4th of July!!
Low Carb Patriotic Dessert Pizza (Keto, Grain Free)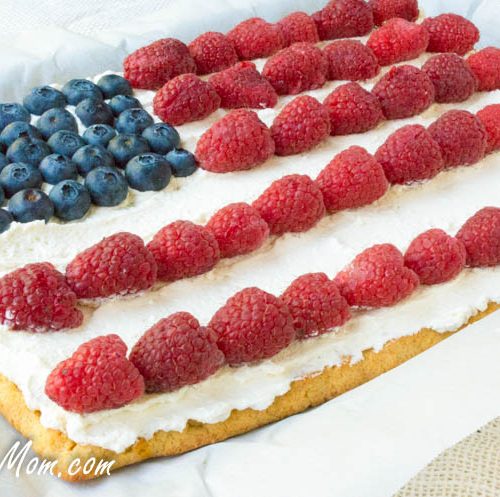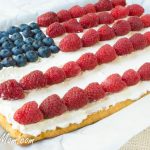 Print
Low Carb Patriotic Dessert Pizza (Grain Free)
Instructions
Preheat oven to 350 degrees F.

Prepare my vanilla wafer cookie recipe and rather than turn into a roll for slicing cookies, spread onto a baking pan lined with parchment. My rectangle shape measured 8 by 12.

Bake for 12-14 minutes or until golden brown. Allow to cool completely.

Place the cream cheese, heavy cream, vanilla extract and stevia in a stand mixer and blend on high until the consistency is that of frosting.

Spread evenly over cooled cookie.

Arrange blueberries in the left corner. I made 5 rows across, with 8 berries in each row.

Arrange 5 rows of raspberries across cookie.

Slice and serve or keep refrigerated until ready to serve.
Nutrition
Serving:
1
square
|
Calories:
95
kcal
|
Carbohydrates:
4
g
|
Protein:
1.1
g
|
Fat:
8.3
g
|
Saturated Fat:
5.2
g
|
Cholesterol:
44
mg
|
Sodium:
88
mg
|
Fiber:
1.9
g
|
Sugar:
1
g