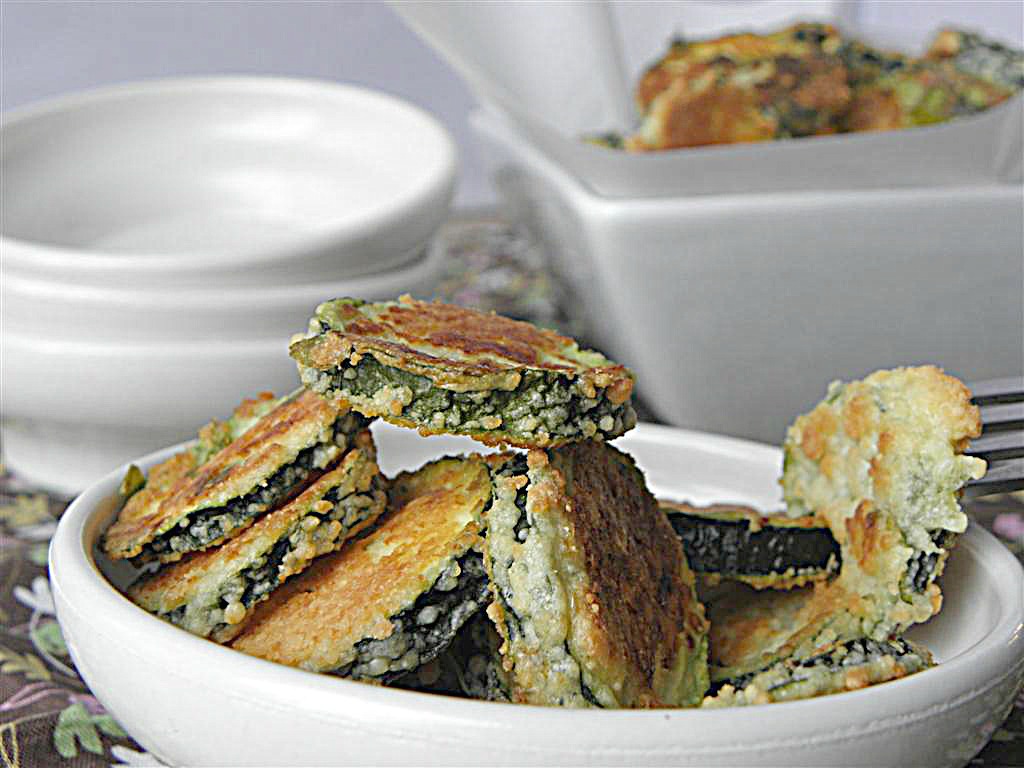 Do you need a way to increase your green veggie intake or help your kids get in some? This is a good way to start if you have picky kids as I do. Parmesan cheese makes this unbelievably good and the kids will enjoy picking them up with their fingers too!
This recipe was inspired by Aggie's Kitchen. When I saw her Baked Zucchini Sticks I was excited. I thought this would be the perfect way to get my kiddies to eat zucchini. I was right, it worked beautifully! They loved them!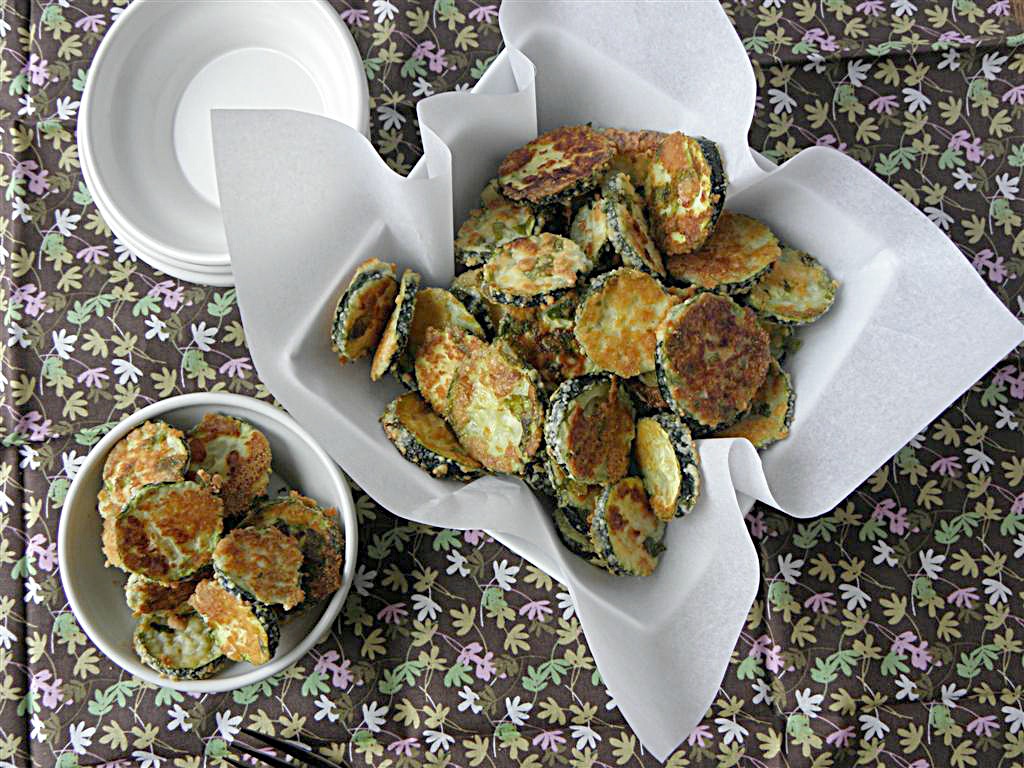 Her recipe is slightly adapted by eliminating the bread crumbs, adding some fresh parsley, and reducing one egg for an egg white.
I love that I can eat a half a cup for very few calories and only one point!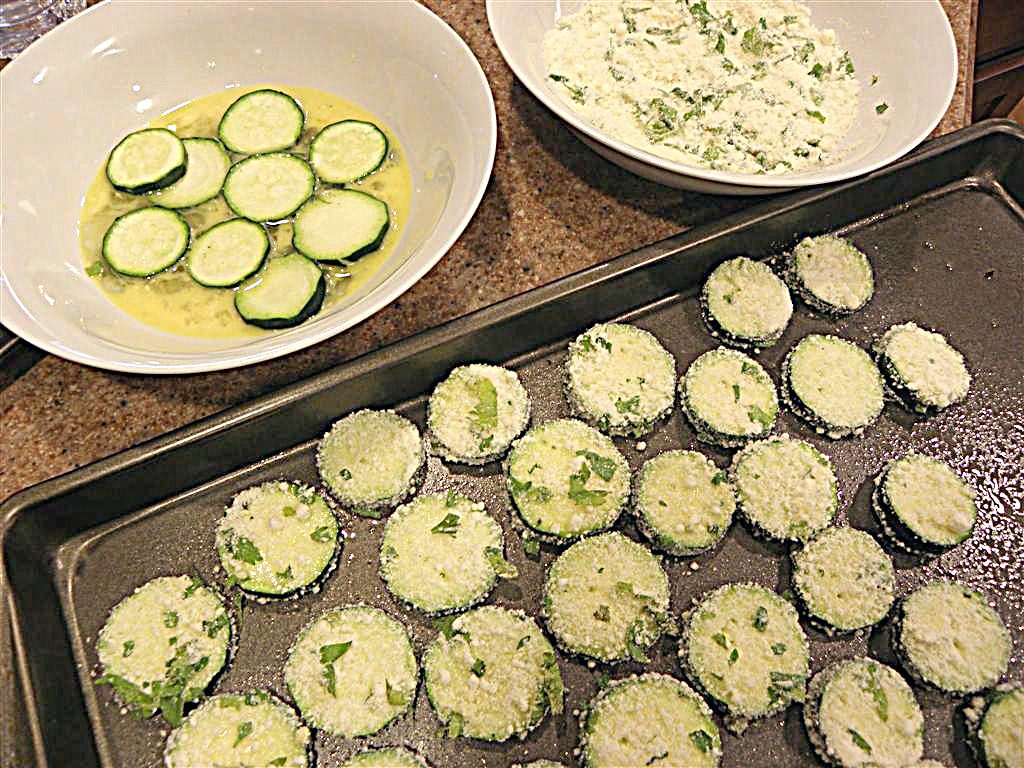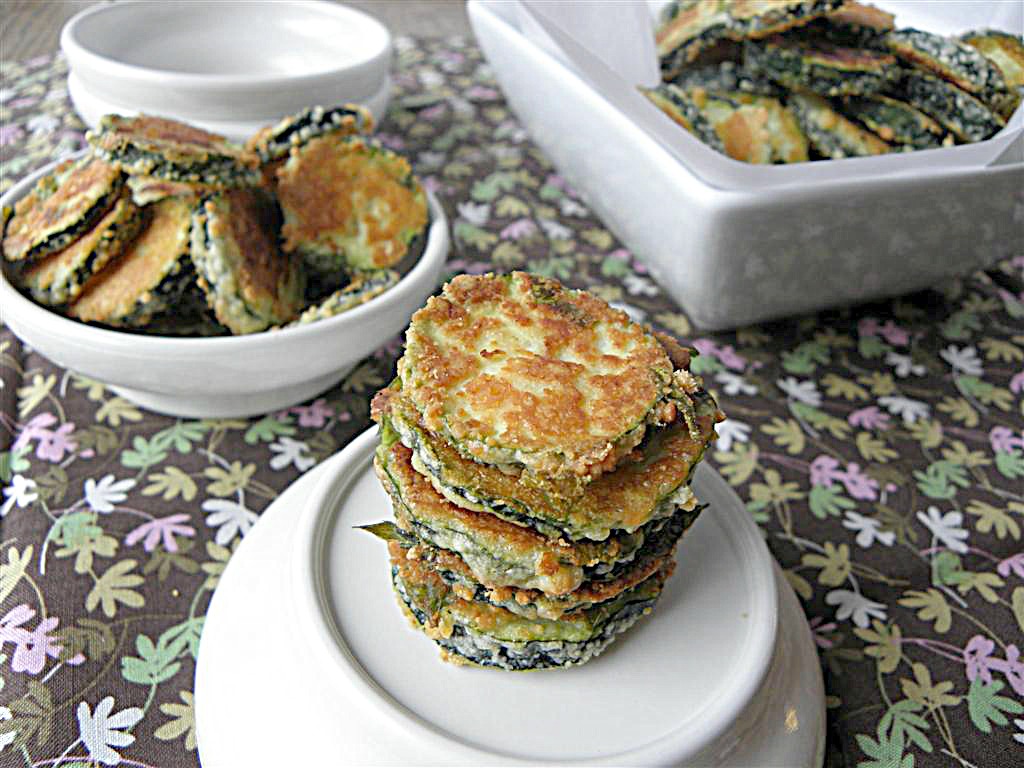 Have some wonderful Baked Parmesan Tilapia , Baked Stuffed Chicken & Spinach , Ricotta Stuffed Chicken Breasts or even Oven Fried Fish Nuggets with these as your side..
Oven Fried Parmesan Zucchini Rounds
Author:
Prep time:
Cook time:
Total time:
Ingredients
3 large zucchini, sliced (6 cups sliced rounds)
1 whole egg
1 egg white
1 ½cups Parmesan cheese, grated
¼ cup fresh parsley, chopped
½ teaspoon garlic powder
olive oil cooking spray
Instructions
Preheat oven to 425 degrees.
Spray baking sheets with cooking spray.
Beat the egg and white in a shallow bowl, set aside.
Place the Parmesan, garlic powder and parsley in another bowl and mix well.
Dip zucchini rounds in egg mixture then in Parmesan and place on baking sheet.
Do not overlap zucchini on baking sheet.
Bake for 10 minutes then flip them over and bake until 10 minutes or until the are golden brown on top.
Serving size:
½cup
Calories:
71
Fat:
4g
Carbohydrates:
3g
Fiber:
1g
Protein:
6g
Notes
Weight Watchers PointsPlus: 2*
The Sugar-Free Mom Cookbook has been Released!! Hitting shelves in days and Amazon is selling it at a discount right now!