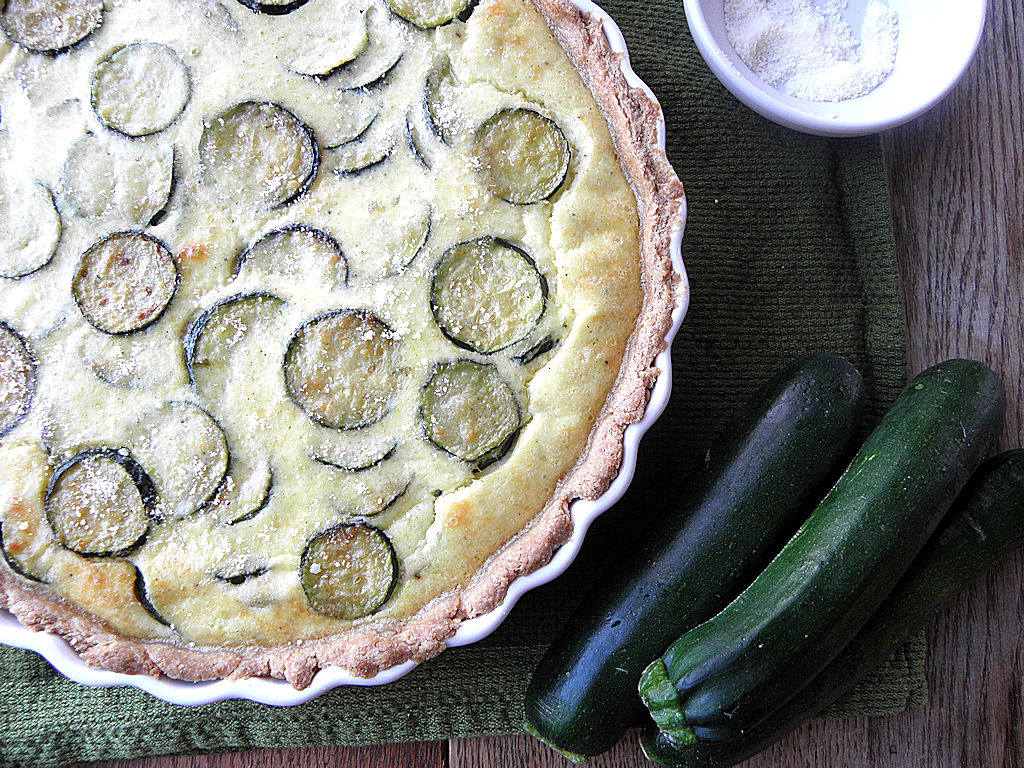 Do you like to eat a meatless meal once in awhile? This is a perfect healthy meal that won't leave you feeling unsatisfied or hungry in the least. Add a nice salad and its a perfect choice for Fridays during Lent or any night for that matter.
All you need is a really good pie crust and I have just the one for you! I was going to make it with the whole wheat crust recipe from Whole Foods Market which is very good, but I wanted something a bit more healthy that made two so I could freeze one for another day. It held up fabulously and didn't get soggy at the bottom, just right for this kind of pie. See this recipe for my new favorite healthier whole wheat pie crust!
The nutrition info includes this healthy crust I made specifically for this dish.
Nutrition Info
Servings: 8* Calories per serving: 308* Fat: 21g* Fiber: 3g* Carbs: 20g* Protein: 12g* Points+: 8* Old Points: 7*
This recipe is being shared at Feasting in Fellowship.
3 cups zucchini, sliced
½ tablespoon butter
¼ cup fresh dill
1 egg
3 egg whites
1 cup ricotta cheese, part skim
½ cup Parmesan cheese, grated
1 pinch nutmeg
salt and pepper to taste
Directions

Melt the butter in a saute pan over medium high heat. Add the zucchini and cook until golden about 5 minutes.
Stir in the dill, remove from heat and let cool to room temperature.
Preheat oven to 350 degrees.
In a bowl, whisk together egg, whites, ricotta and Parmesan.
Season with salt, pepper and nutmeg.
Stir the zucchini into the egg and cheese mixture.
Pour into the crust and sprinkle with a little Parmesan if you desire.
Bake until a knife inserted in center comes out clean, about 60-75 minutes.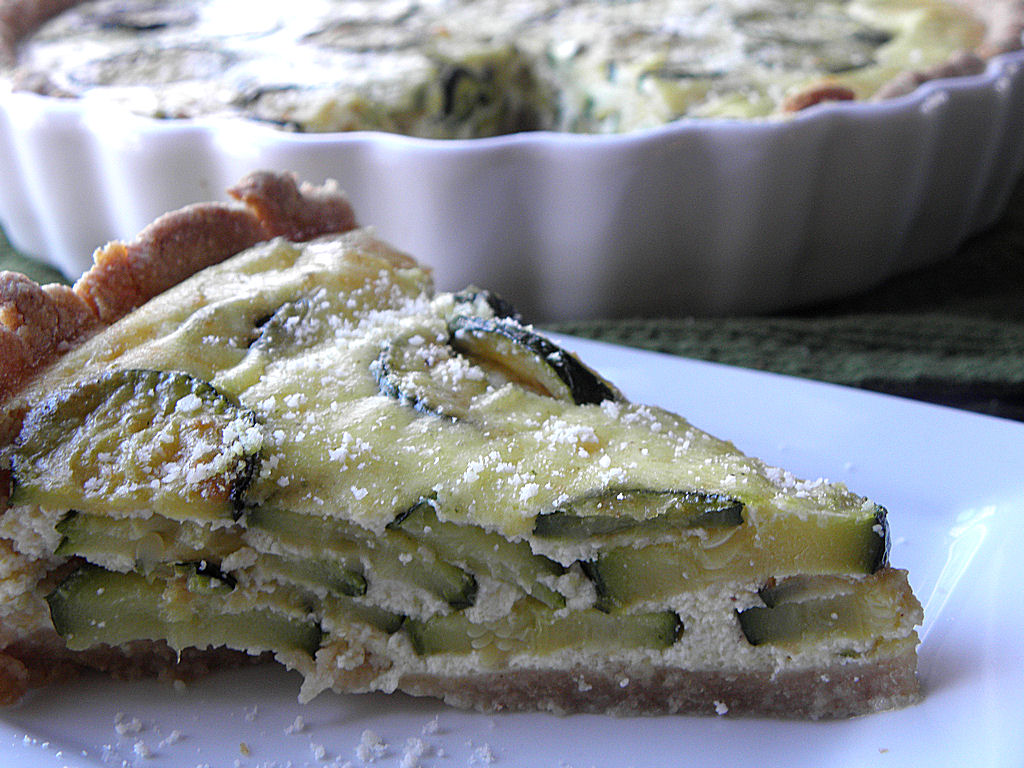 A simple Cucumber Feta Relish or Citrus Fennel Salad would be my choice with this luscious pie!