Have you heard of the Epstein Bar Virus (EPV)? I've just been diagnosed with Chronic Epstein Bar and today I'm sharing all about my personal health issues and how I'm using an AIP Keto Diet to healing my body.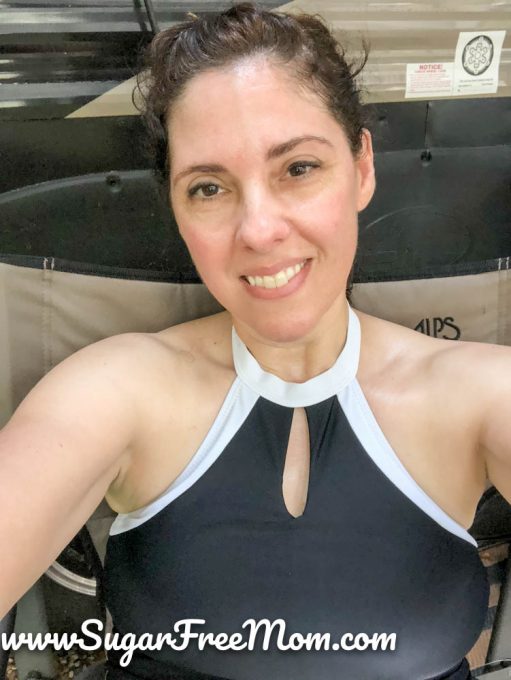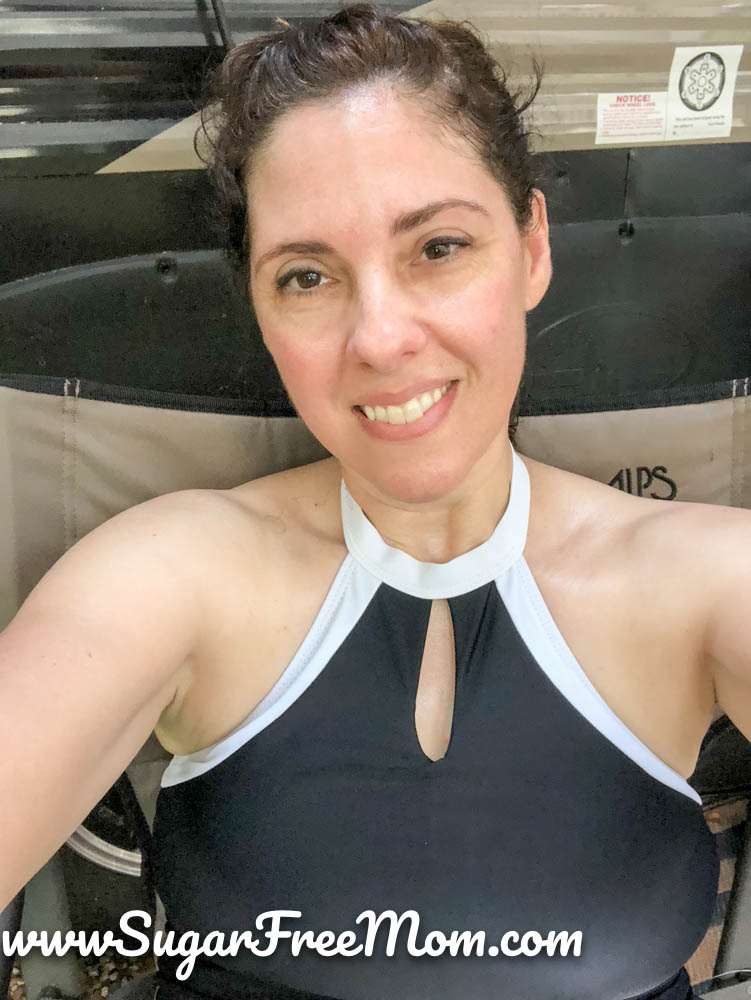 What is the Epstein Bar Virus?
This is a long personal post, but I felt it was time to share with all of you my recent diagnosis so that it might help others who may experience something like what I've been and am going through.
Over the last 2 years I've been complaining to my doctor of certain symptoms and he really just made me feel all of it was in my head. But when horrible chronic itchy hives started attacking my face and neck this past summer, I decided to really become an advocate for myself since this doctor was not listening to my symptoms.
If you've been following me long enough you know I'm a pretty healthy girl who has been sugar free for 14 years, gluten free for 5 years, low carb for 5 years and keto for the past 2 years. In January I got really strict with my keto diet and shared all about it in my Low Carb versus Keto post along with my 6 week results.
I was feeling pretty good back then, but something switched in the spring and I believe it was the first bout of an infection from the EPV, but I didn't know it. It is one of the most common human viruses and spreads most commonly through bodily fluids, primarily saliva. EBV can cause infectious mononucleosis, also called mono, and other illnesses. I may have been infected when I was a teenager, though I was never diagnosed with mono as a teen.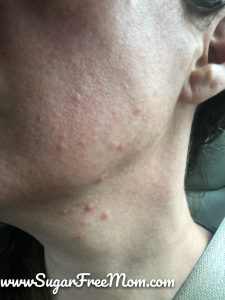 I hate to even look at these pictures, but I want to share so that if anyone is going through what I've been through it may help you in some way. The doctor just thought since I have allergies, he'd just prescribe prednisone. That was his solution.
So after I insisted on blood work and explained how exhausted I was, that even when I do sleep I don't feel rested and even after 4 cups of coffee I feel like I need more. I complained of these hives, I complained of puffy eyes, he said it was an allergy, and he prescribed singulair.
I decided to pay for my records to be sent to an endocrinologist. I didn't know when I'd be seen as they said she would look at my records and decide when I'd get an appointment. That's when I began the Autoimmune Protocol diet and shared all about it in this post for my Quick Keto Toast.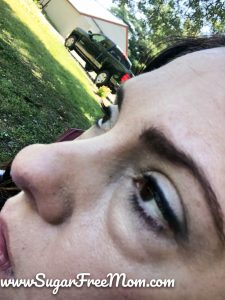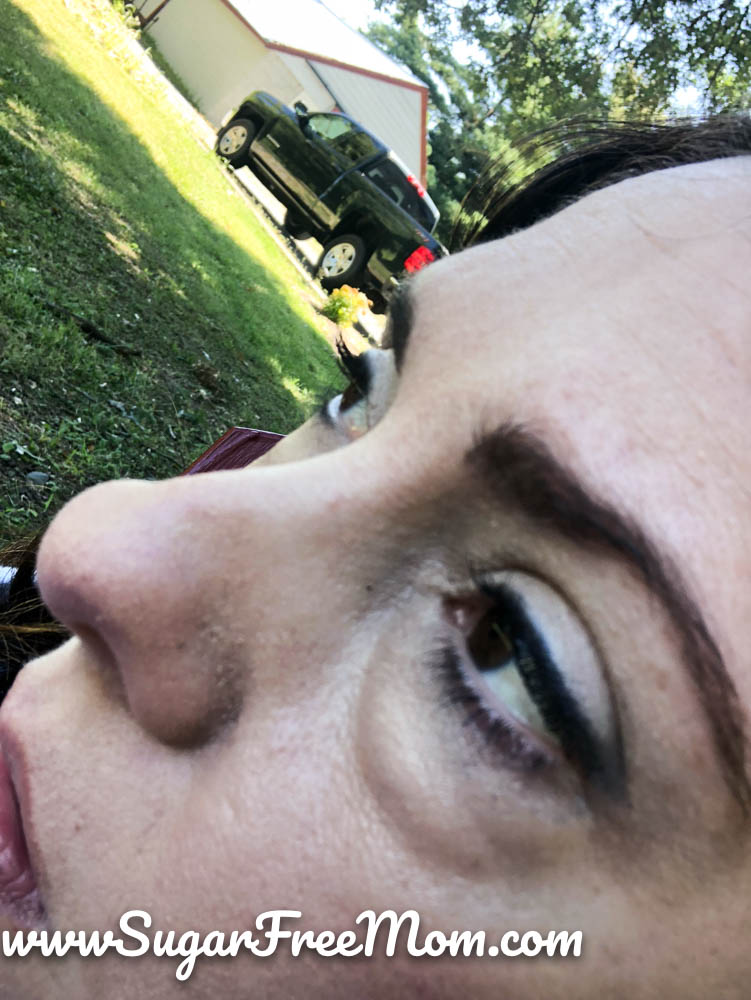 Within the first few days of removing dairy I thought I was feeling better, but soon these same hives started to come back and after 4 weeks I started adding back foods because it is so very restrictive. I didn't see much change either way with the hives or puffy hives.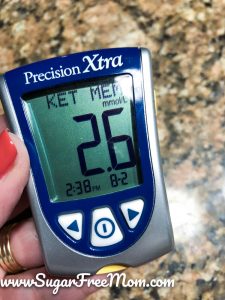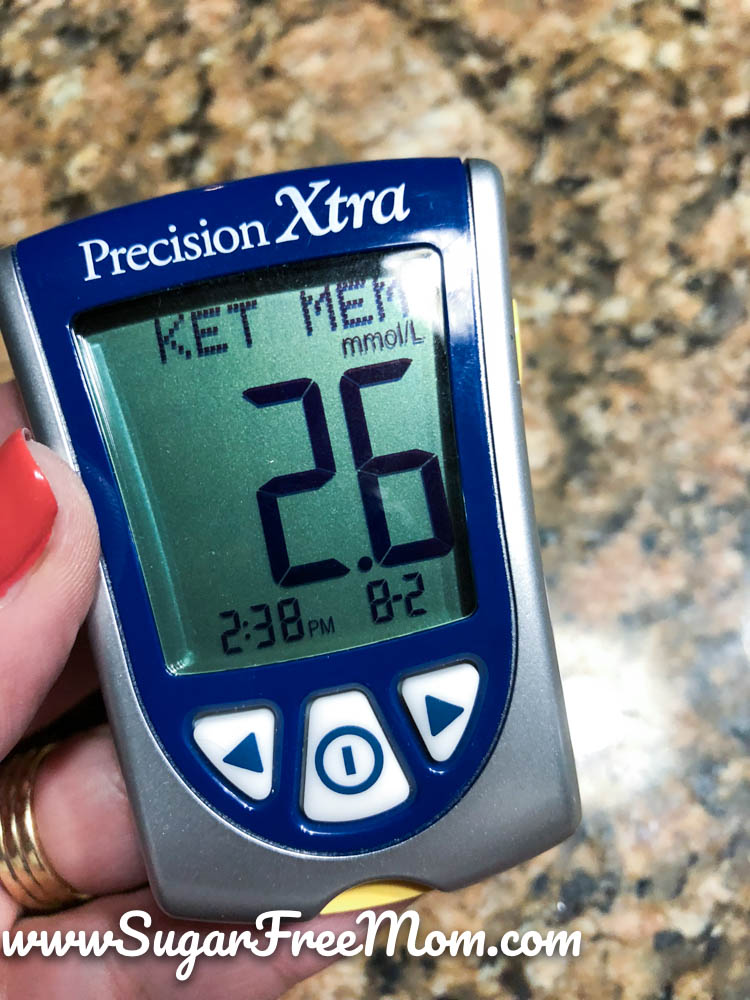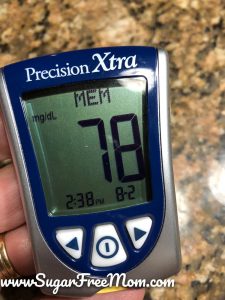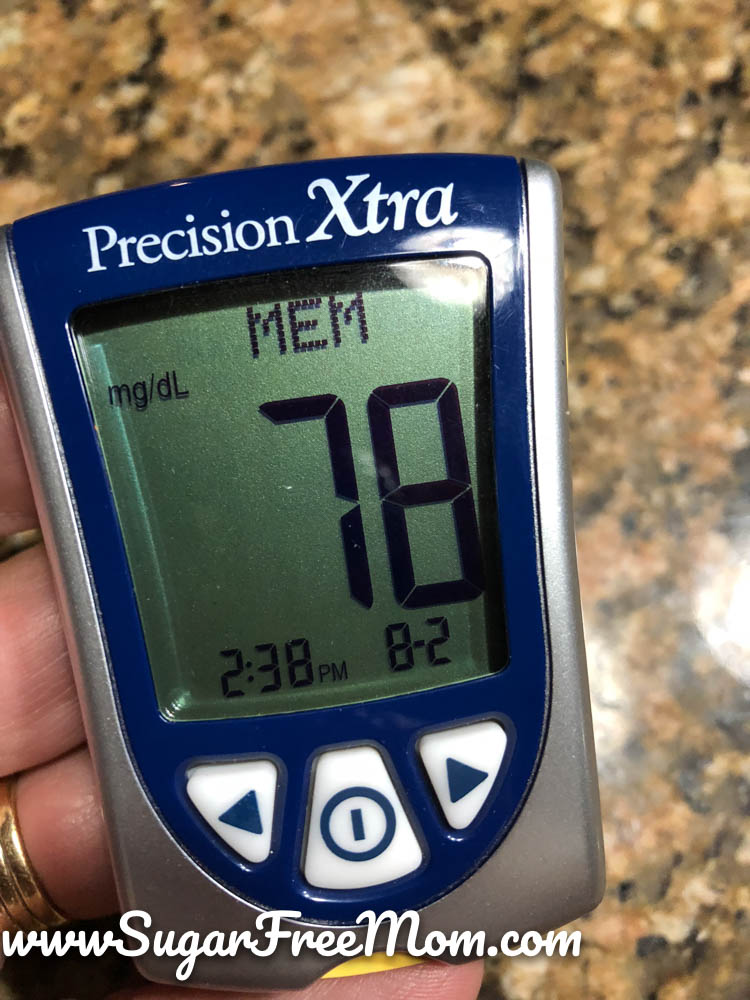 What made me realize something was very wrong, was that I was in nutritional ketosis! I shouldn't be feeling this bad. I should not have brain fog, or be exhausted in nutritional ketosis. In fact keto is an anti-inflammatory diet and puffy eyes and hives are a clear indication something isn't right.
So I continued on the AIP diet and gradually was able to bring back my favorite Bulletproof Coffee but since I was staying dairy free, I made a Bulletproof Paleo Pumpkin Spice Latte instead!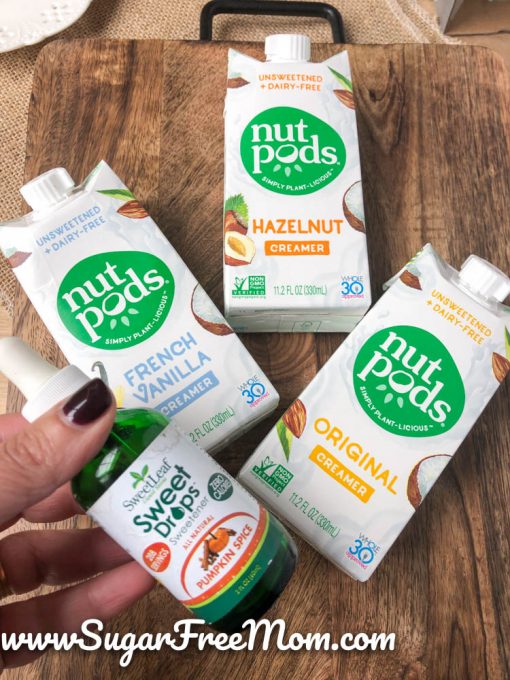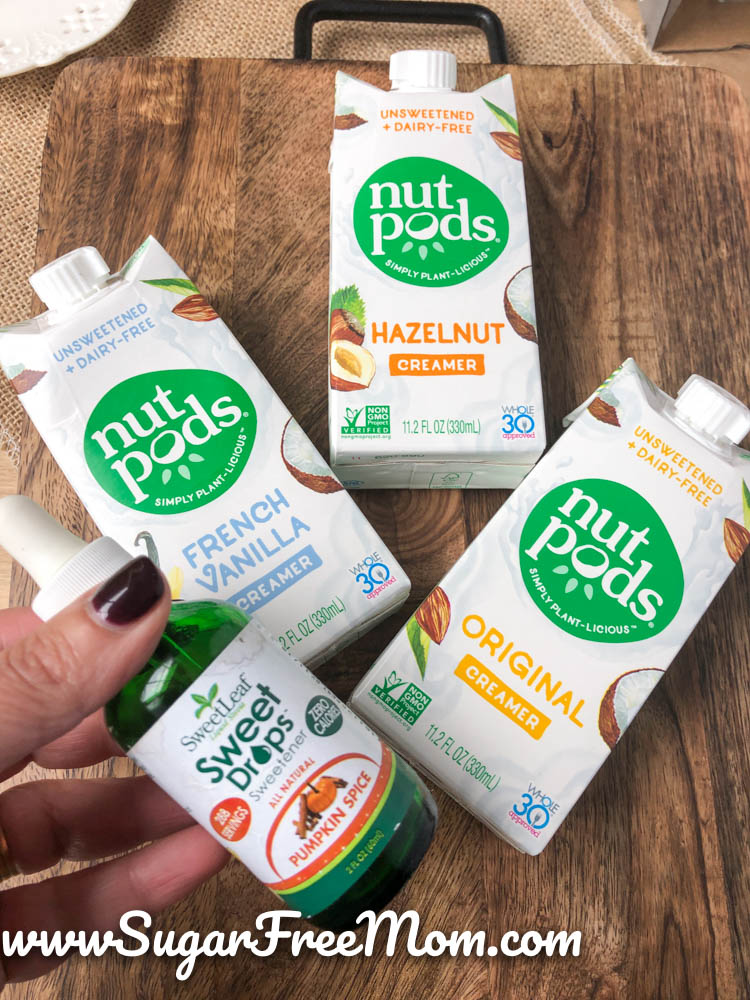 I decided to not add back any dairy because it can be inflammatory and I wanted to do everything in my power to help my body heal. I found these NutPods made with coconut milk and almond milk, plus using my Pumpkin Spice Stevia, it was a match made in heaven! I didn't miss not having my heavy cream in my coffee anymore.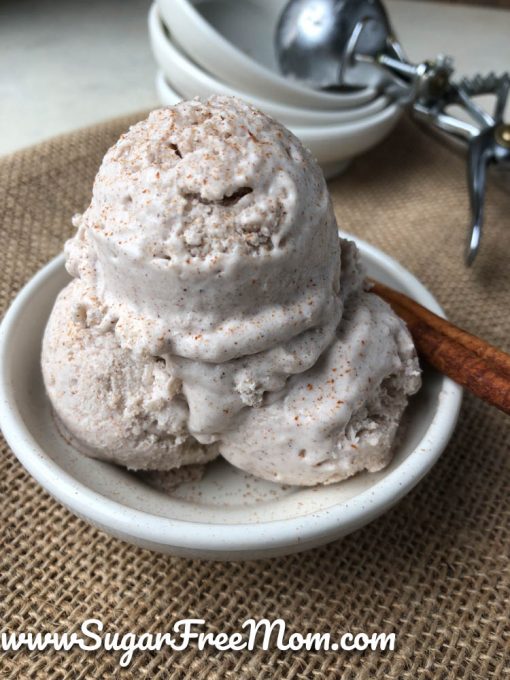 I've gotten pretty creative with my recipes as dairy was such a big part of my life, but this Cinnamon Ice Cream made me feel satisfied even without the dairy!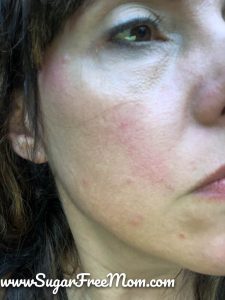 Although I continued on the AIP diet, I still wasn't seeing any improvements with the itchy hives. I shared on my Instagram about my issues and someone mentioned the book, Medical Medium Thyroid Healing by Anthony William. What stood out to me the most was that although my EPV wasn't active, it was attacking another part of my body, my thyroid! It finally made sense to me. I've struggled to maintain my weight on a keto diet and have always struggled. So besides itchy hives, puffy eyes, not sleeping good and feeling lethargic even when I did sleep, I've struggled to maintain a normal weight. My symptoms were all hypothyroid!
Hypothyroidism
By September I was finally seen with the endocrinologist who found and diagnosed me with Chronic Epstein Barr, but said I was not currently active at this time. So the hives and the puffy eyes are not symptoms of EPV anyway, but the tiredness is.
I had done my homework and read a few books, one in particular The Paleo Thyroid Solution by Elle Russ. My doctor didn't believe my symptoms were associated with my thyroid, but I disagreed. My FreeT3 was the lowest of the numbers, the bottom of the normal range. I cried to her and begged to please help me. Just because my number might be in normal range, doesn't mean it's optimal for me I cried. I have all the symptoms of hypothyroid and begged her to help me. She agreed to put me on synthyroid for 8 weeks.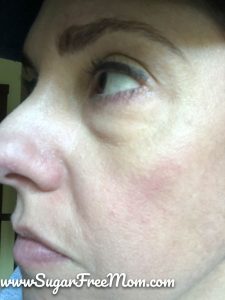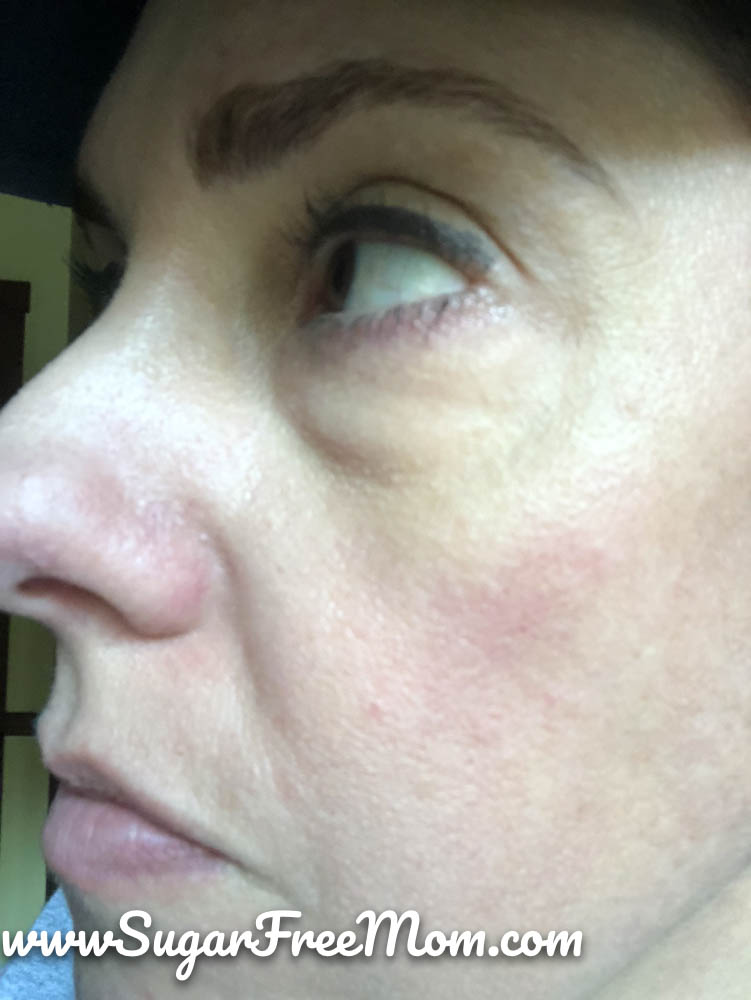 Look at that and compare to the puffy eyes above? Do you see the difference? Not only that, after 4 weeks I am feeling less tired as well. I actually feel rested when I wake and I am sleeping better. The hives aren't gone, but they do seem to be getting better and less inflamed. I'll be going back for blood work in about 3 weeks and seeing the doctor in 4 weeks to discuss.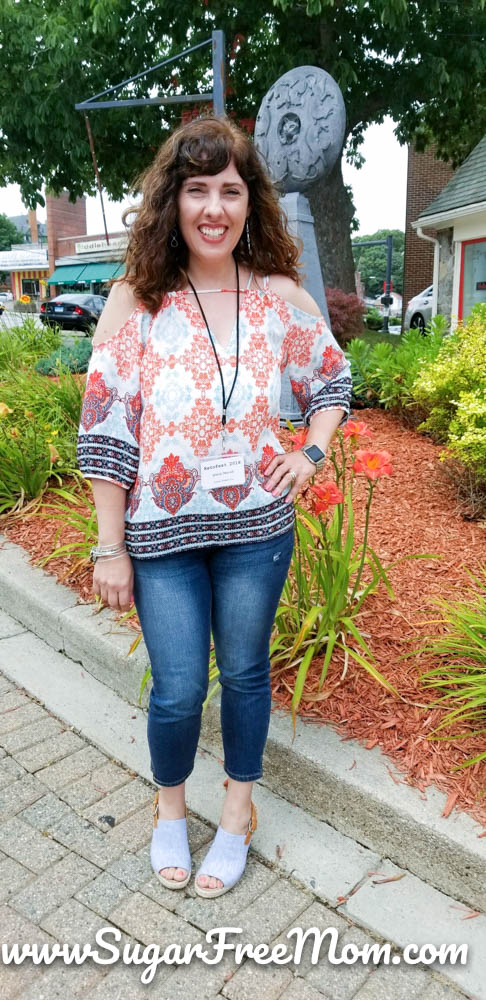 I'm continuing on a modified AIP Keto diet which is working for me.
I also did a Food Sensitivity Test. I'll have to share that in another post for another time. The results were eye opening, but mine were quite disheartening. I am so very sensitive to so many things, naturally occurring in foods. With this new knowledge I will be eliminating even more foods from my diet for a time, but I'm hopeful all the hard work I'm doing will result in complete healing for my body and riddance of this very annoying hives and puffy eyes.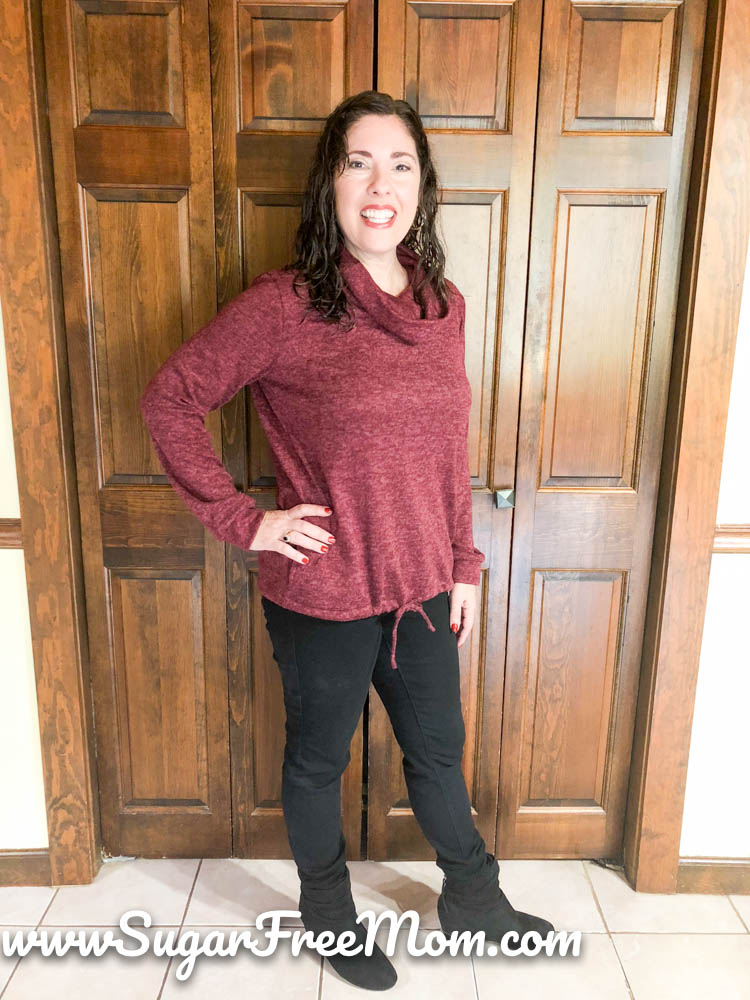 (Cute outfits from my Stitchfix stylist! Use my Code to get the $20 styling fee waived!)
I hope to report back in about a month with some really good news! I'm positive and hopeful and smiling again! I pray this post will make you question or investigate your own symptoms. If you know you are doing everything right and you're still not feeling good, trust that and find help. Be your own best advocate and find a doctor who will listen!