Naturally Keto Cookbook Holiday Giveaway with Sukrin!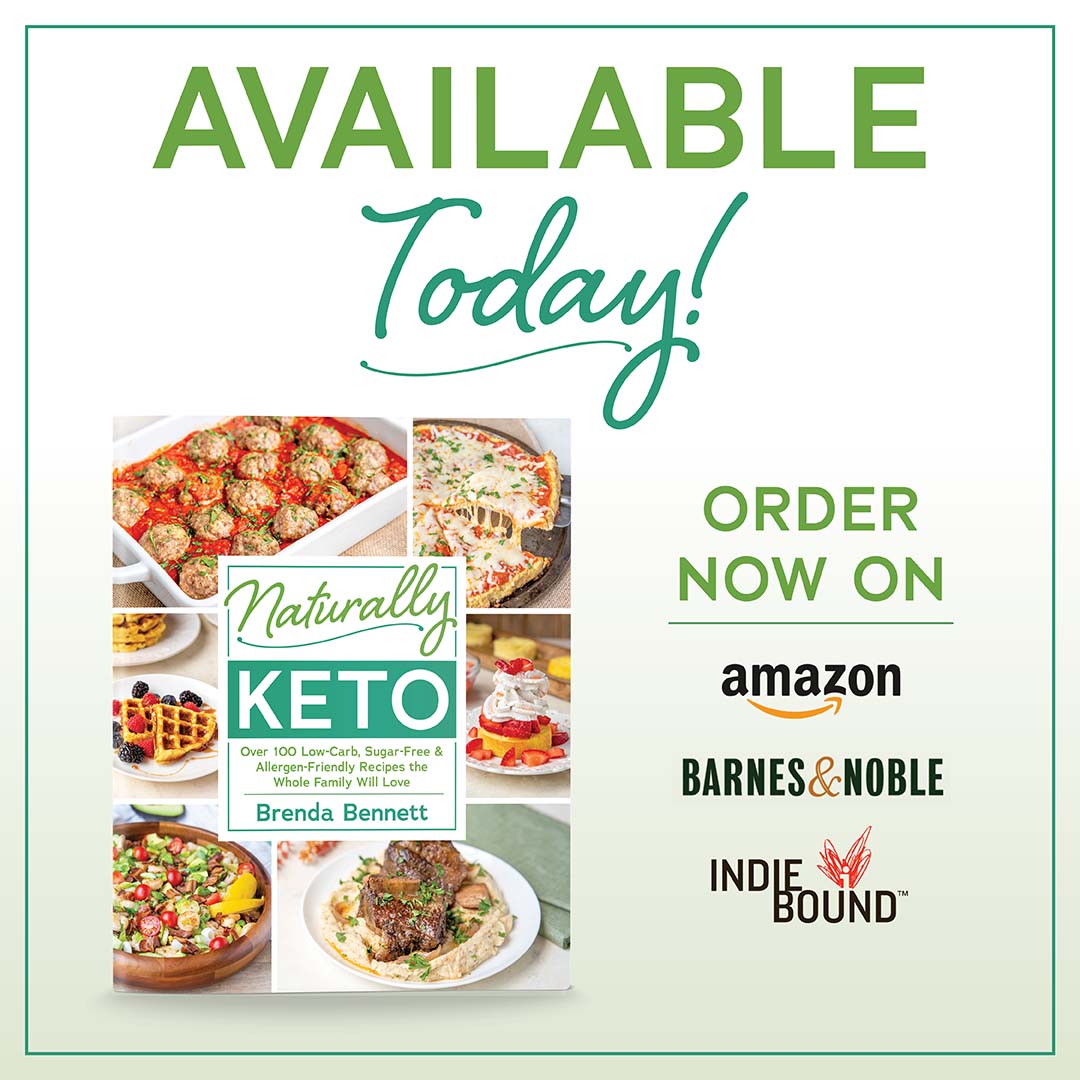 Naturally Keto Holiday Giveaway
It's the start of the holiday baking season and with the launch of my new cookbook, Naturally Keto, released on October 29th! Last week we started this Holiday Giveaway Extravaganza with a huge baking kit package from Swerve Sweetener! This week we've got another fabulous brand, Sukrin with some amazing products as well for this giveaway!
Holidays can be stressful enough with all the things that need to get done, and sometimes baking and cooking before the holidays, can feel like such a chore and struggle. Making a ketogenic lifestyle work means you do have to plan ahead in order to feed yourself well and your keep your family happy. My new cookbook, Naturally Keto is here to help make your life easier. It's full of family friendly, whole food recipes from breakfast to dinner and all the basics like perfect legit keto sandwich bread, to holiday desserts like Keto Tiramisu, Keto Cannoli, Keto Pecan Snowballs, Dairy Free Fudge, Fudgey Brownies, Chocolate Chip Skillet Cookie Pie and many more classic holiday treats.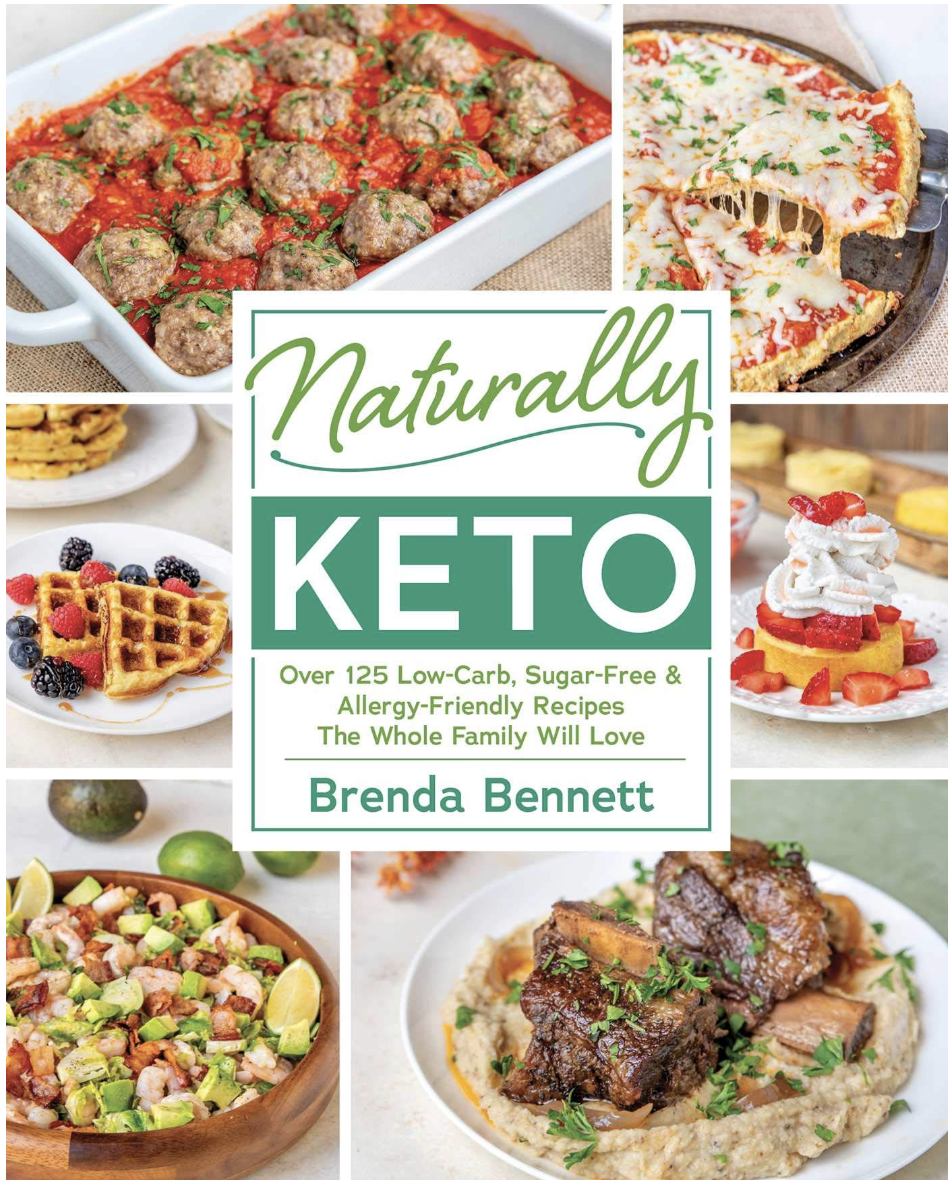 Naturally Keto Cookbook
If you're just starting the keto diet or have been doing it a long time, this whole foods approach, family friendly recipe cookbook will be everything for you! Even if you're not actually on a keto diet, you will love the recipes in this cookbook! Real meals for families, nothing too complicated and flavor filled and satisfying! I worked this past year to put together my very best recipes that my family and I absolutely love and request often, and now they are compiled all in one beautiful cookbook. And my favorite part, there are pictures for every single recipe! Not an easy task but I know how worth it is for even me, to be able to see a final product of a written recipe and I wanted to make that happen for this cookbook.
Part One includes A BEGINNER'S GUIDE TO KETO
Understanding the Differences Between Sugar-Free, Low-Carb, and Keto
Six Tips for Getting Started on Keto
Breaking a Stall
Dealing with a Reluctant Spouse and Family
Stocking Your Keto Pantry
Allergy-Friendly Substitutions
My Favorite Kitchen Tools
Part Two includes over 125 Recipes
Over 125+ low carb, ketogenic, high fat recipes
50 plus Dairy Free Recipes and 20 more with easy Dairy Free-Options
75 Egg-Free Recipes
Over 115 that are nut free!
A beautiful photograph for EVERY SINGLE RECIPE!
Nutritional information for every recipe
Step-By-Step Instructions
Recipes labeled Dairy free, Nut Free, Stove Top, 30 minutes or less
Storage and prepping instructions
Part Three includes MEAL PLANS AND SHOPPING LISTS
Week 1 — Net Carbs 25 g or Less
Week 2 — Net Carbs 25 g or Less
Week 3 — Total Carbs 25 g or Less
Week 4 — Dairy-Free, Total Carbs 25 g or Less
Whether you're just trying to remove sugar from your life, or just learning to eat low carb or even if you've been doing keto for a long time, Naturally Keto will bring you recipes that satisfy and inspire you, that even the novice cook can make with nothing too complicated or fancy or hard to find ingredients. This book provides you keto friendly family meals that everyone will love, even the picky ones.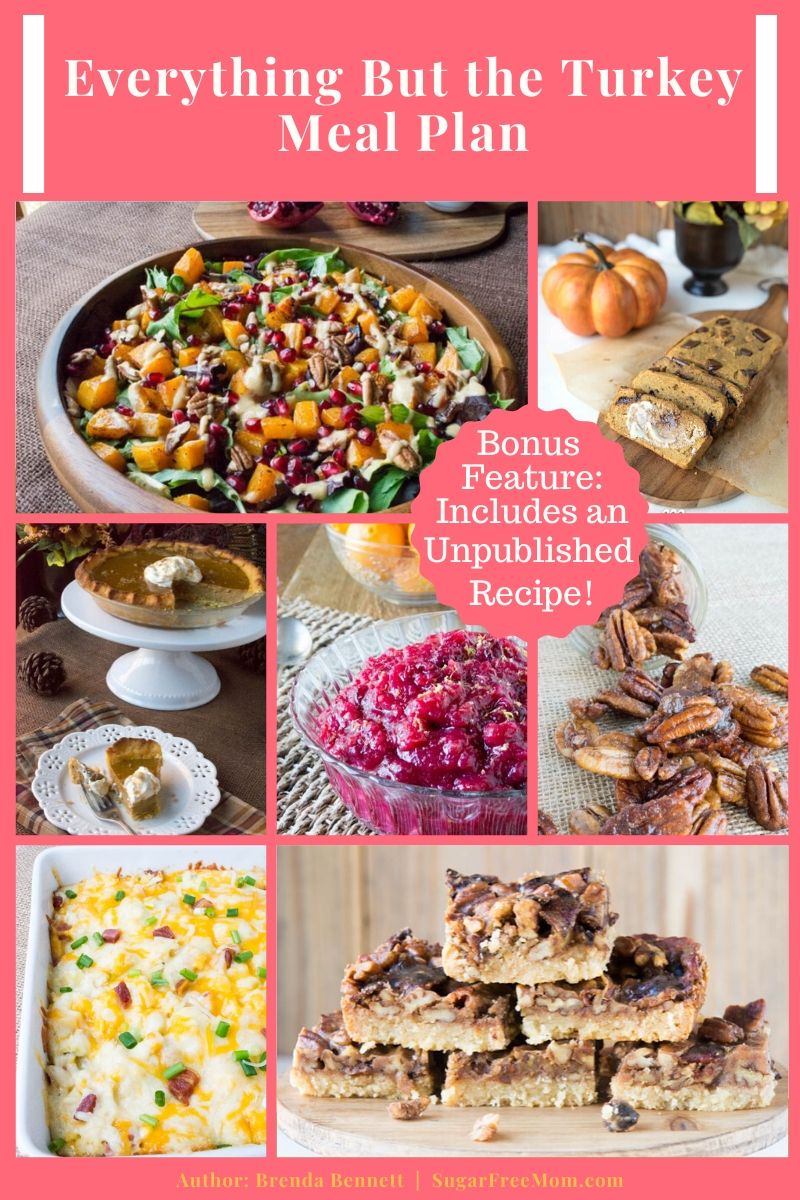 Everyone who orders my new cookbook today and up until Thanksgiving, will receive this ebook for free and a thank you for ordering! If you pre-ordered it, I'm not leaving you out either, if you write an Amazon Review you also get this eBook for FREE! Just email me a copy of your receipt to [email protected] and I will send you a copy of these ebook for free!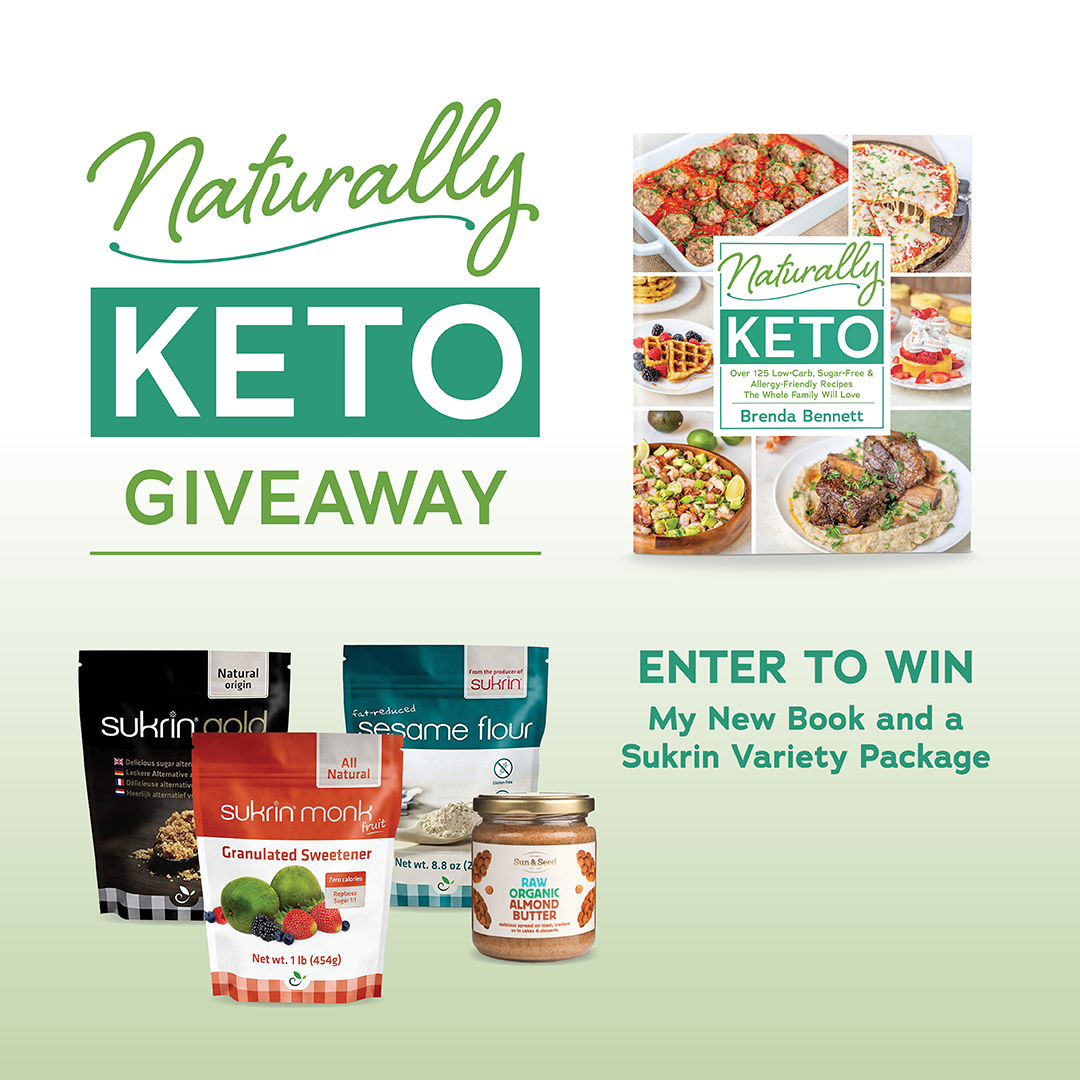 Today we have a wonderful baking kit from Sukrin that includes a their Sukrin Gold, Sukrin Monk, Sesame Flour, Sun & Seed Light & Fruity Organic Raspberry Vinegar, Sun & Seed Raw Organic Almond Butter ! Thank you to Sukrin for being so generous!
Here's what's to come in the next few weeks! Be sure to subscribe so you don't miss any of these each Monday until Christmas!
November 11th- Butcherbox meats giveaway
November 18th- Lily's Sweets giveaway
November 25th- OOOFlavors giveaway
November 25th- Pyure products giveaway
December 9th- Lakanto products giveaway
December 16th- Sweetleaf stevia giveaway
Giveaway Rules:
Open to USA residents only. Must be 18 years of age to enter.
Giveaway ends Saturday November 9th, at 11:59pm eastern. Winner will be randomly chosen on Sunday and notified by email. Winner has 24 hours to reply or a new winner will be selected.
A comment below is mandatory. Ordering Naturally Keto is optional to get 5 bonus points. Those who have already ordered will receive 5 extra bonus points for this contest. If you are the winner and already ordered a copy, you can give the extra copy of my book as a Christmas gift to someone of your choice.