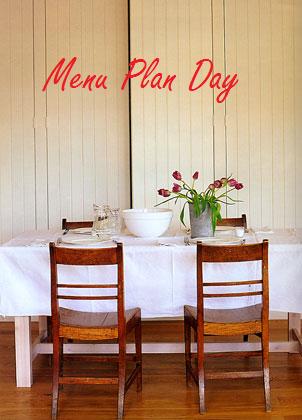 Thanksgiving week is upon us! Seemed to come so much quicker this year! I love this holiday and love it even more that I don't have to do all the cooking at my house. Hubby and I make a few sides and desserts and head the family to my mother's! As long as she doesn't mind we'll keep going to her house. Although when you go to someone else's house you don't usually get much for left overs right? Right. So we like to cook up our own turkey the day before with sides so on Thanksgiving night once we are home and the next day we have something to enjoy. Works for us!
Here's what our week looks like!
Breakfast
Dinner
Recipes I posted this past week in case you missed them:
More Thanksgiving Recipes to come this week like: Cranberry Jelly, Pomegranate Cheese Cucumber Bites, and Cranberry Lime Spritzer! AND for after Thanksgiving I've got an awesome Mayo free Cranberry Turkey Salad to share with you!
Don't forget the new Meal planning you can set up since I've partnered with Ziplist. You can add in all your favorite recipes and make your weekly menu! Or click on any of these recipe in blue and you will find the save button. Simply set up a free account with Ziplist and you will be able to save them in your recipe box on my site and any other sites that use Ziplist.
I hope you have a wonderful week and Thanksgiving! I'm grateful for so many blessings in my life and one of them is all of you! Thank you for being a part of my life!