Oven Fried Chicken Skin Chips are just as crispy and tasty as regular potato chips, but without the carbs or having to fry them!!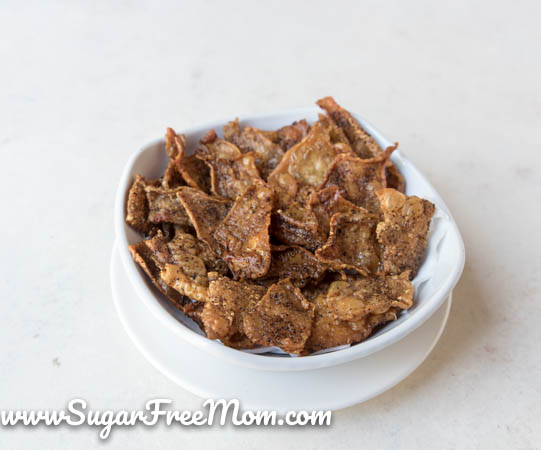 Chicken Chips
If you've always been a lover of crunchy, crispy potato chips, but you can't eat them on your low carb keto diet, be sad no more! You can now indulge in the ultimate crispy chip without the guilt or the carbs!
Whole Foods actually sells chicken chips by the brand Wilde and they are good! My youngest son loves them. The only problem is that they are so good, you want to eat the whole bag. Not an issue if they didn't have other ingredients in them like tapioca flour which makes one serving about 10 carbs. There are 2 servings which means if you eat the whole bag you're at 20 carbs! Not bad for my 13 year old son, but not good for me on my keto diet. Using chicken skin and nothing else is all you need for a perfectly crispy tasty chip!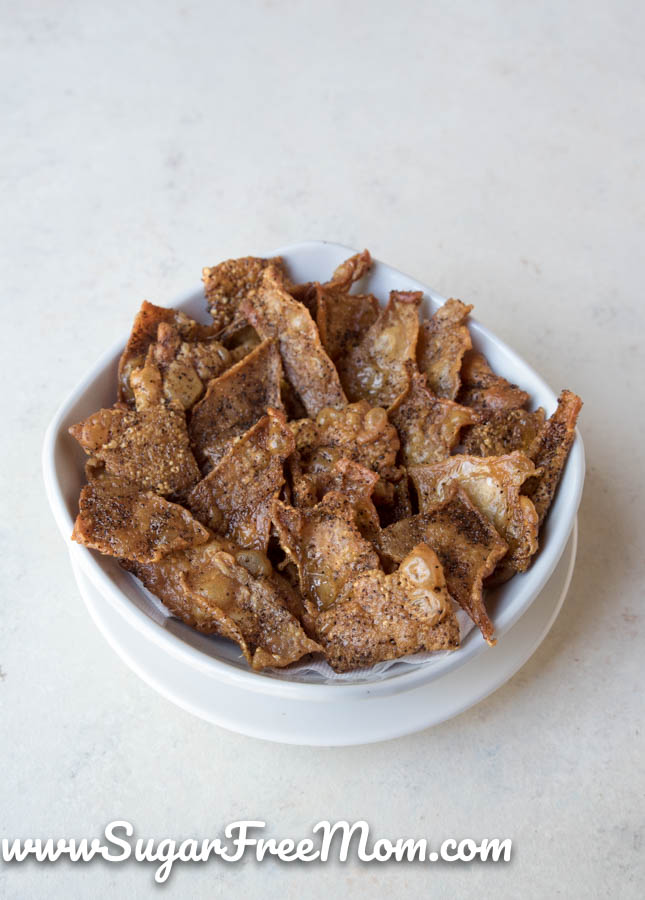 Crispy Chicken Skin Chips
Crispy chicken skin provides that truly crisp chip you've always wanted. Completely satisfying and so easy to make! All you need is some chicken skin and salt and pepper and your oven! Lay them flat, even cut some if they are too large, but of course remember, they will shrink! Then you let the oven do the rest of the job! No need to give yourself the hassle of frying, the oven works perfectly!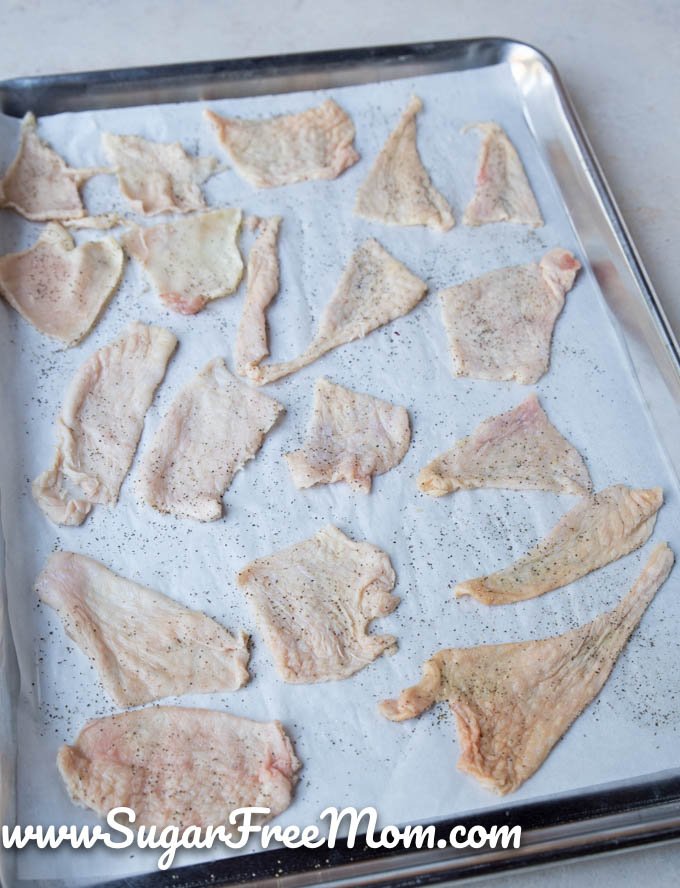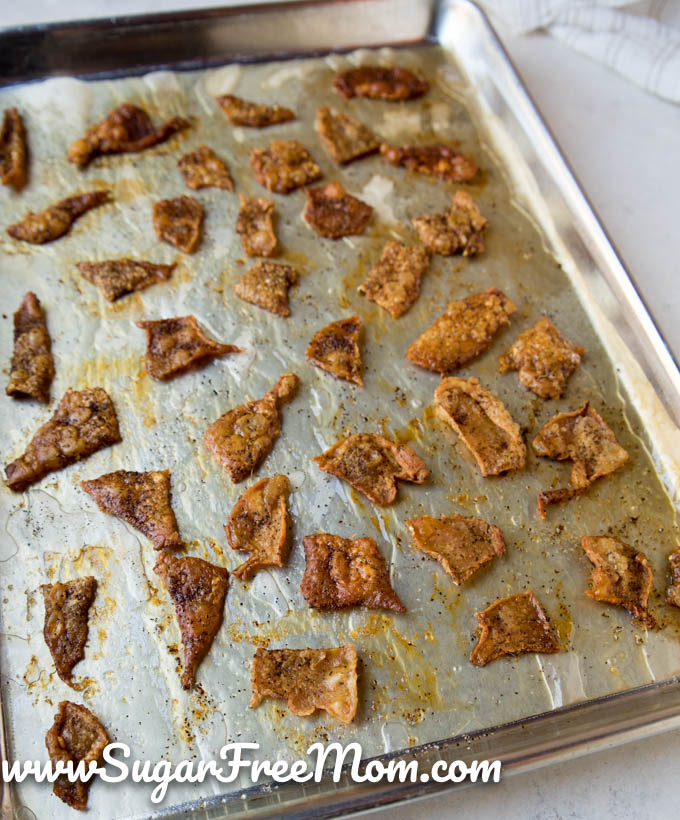 There is just something about chicken skin that makes you feel happy! It's so tasty and delicious but if you grew up like I did, in the fat free era, chicken skin was a no no. Once I went low carb and keto, I finally realized fat wasn't the problem carbs were. Fat doesn't make us fat! When combined with carbs it's a bad thing, but eating fat without the carbs, is wonderful. Chicken skin chips are just like bacon to me, a treat. I don't consume either on a daily basis. I enjoy them occasionally. If you're still not sure what the difference is between low carb and keto diet, read about my 6 week results here which might help you understand it more.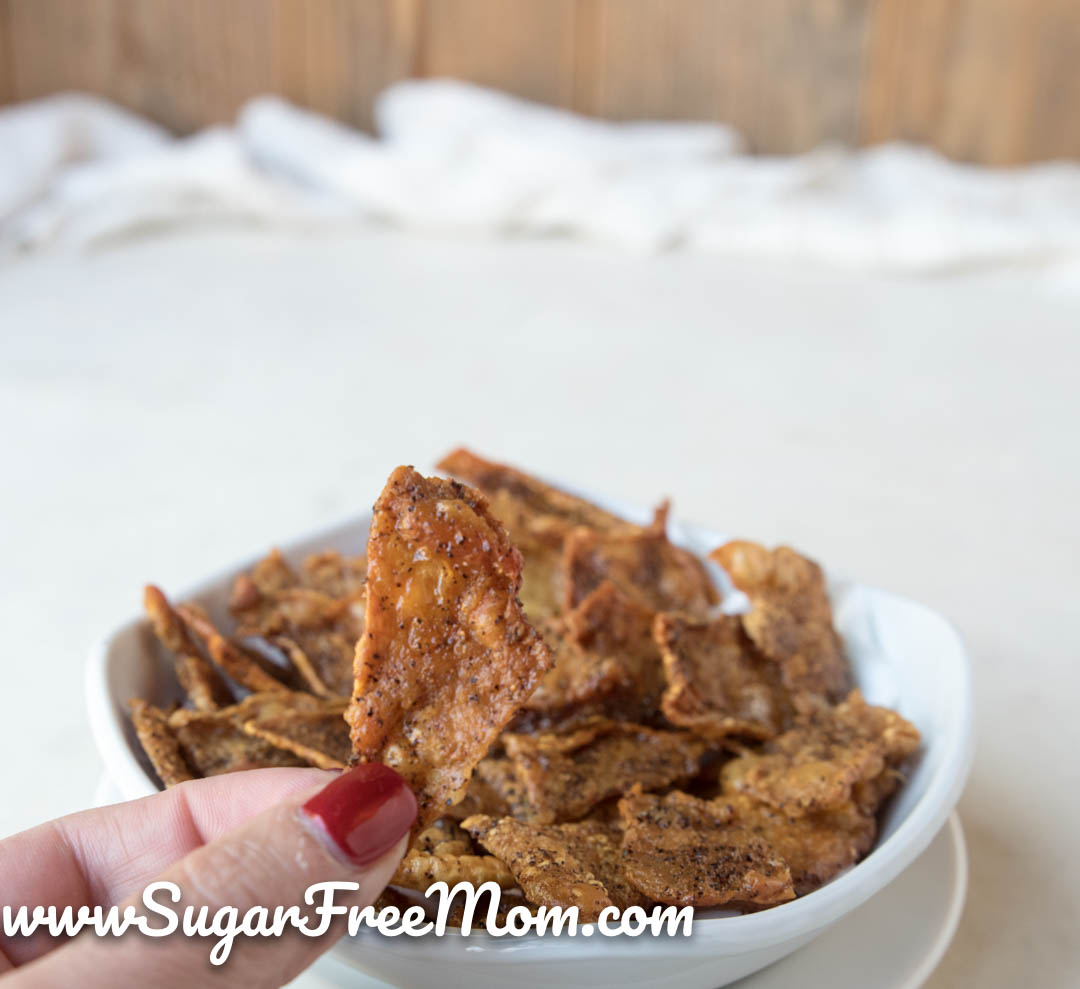 Looking for more delicious low carb chip recipes? I've got a bunch! Salt and Vinegar Zucchini Chips are one of the most popular recipes on my website. I've also made Sour Cream and Onion Cucumber Chips and Spicy Nacho Chips and White Cheddar Chips! You'd be surprised but I've even made Eggplant Parmesan Chips and Salt & Pepper Cabbage Chips!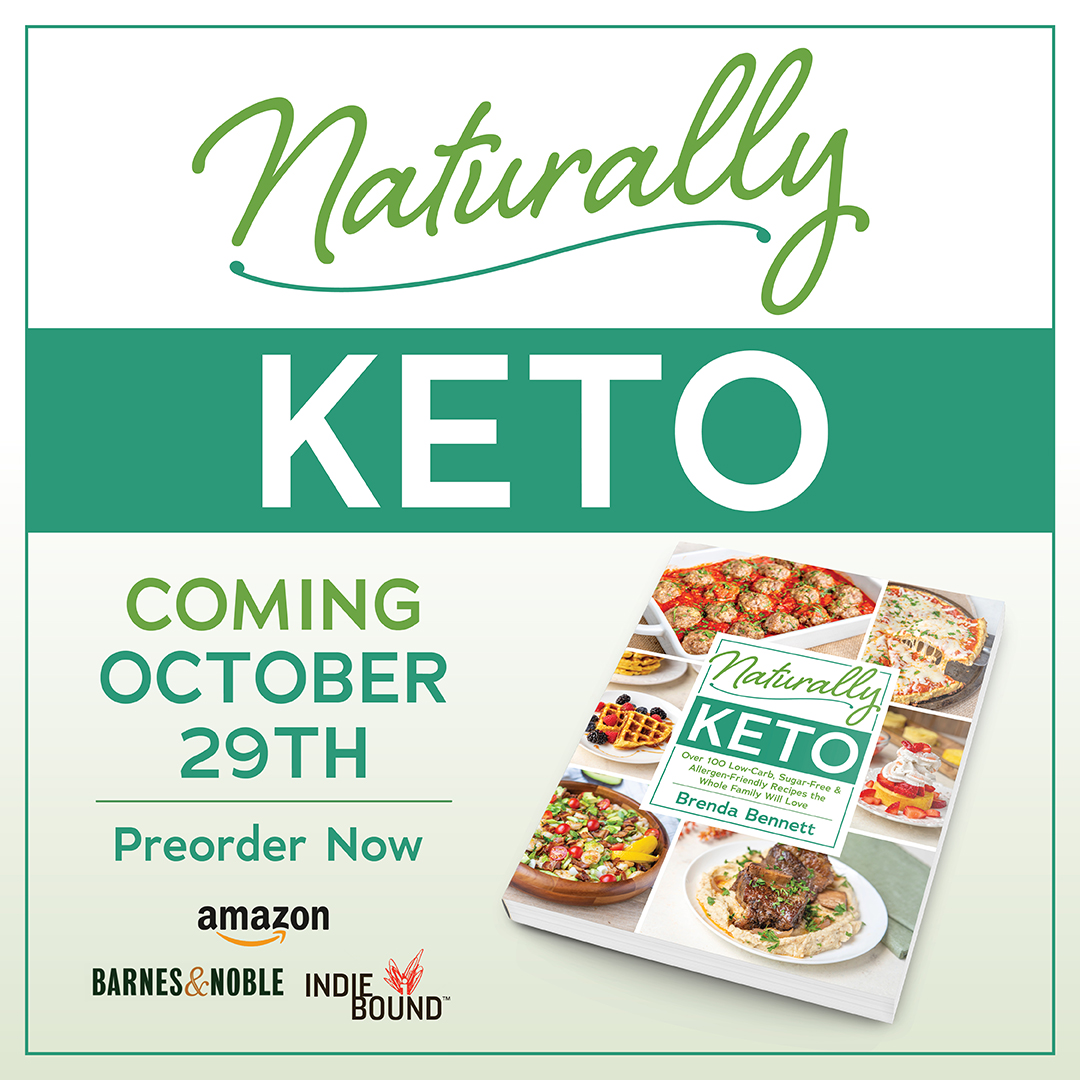 Naturally Keto Cookbook
EVERYONE who has pre-ordered my New Cookbook, Naturally Keto AND ANYONE WHO PURCHASES DURING SEPTEMBER is going to get a FREE COPY of my 1 Month Family Dinners ebook! Just make sure you've sent me a copy of your receipt of pre- ordering to [email protected], and I will email out a FREE COPY of this 4 Week Low Carb Meal Plan! Pre Order Here!
This offer ends September 30th, you have one week left to get this Free Bonus!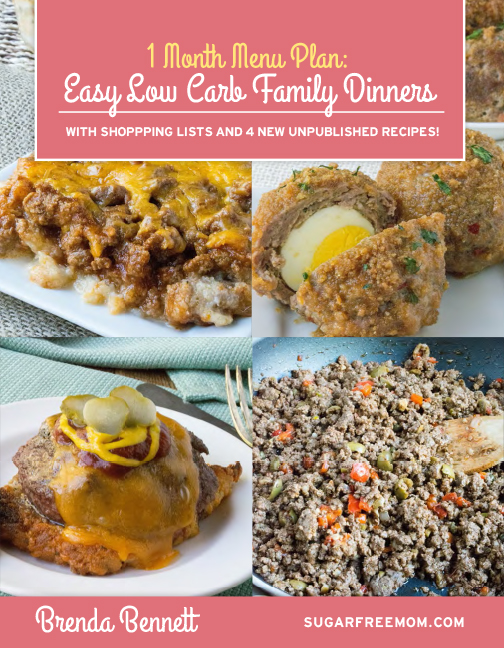 Oven Fried Chicken Skin Chips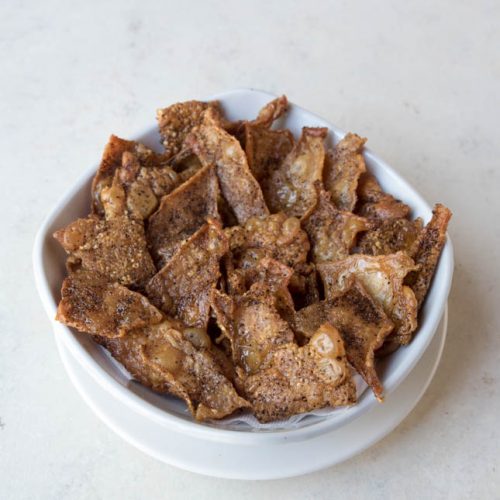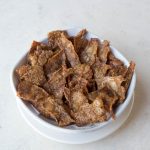 Print
Oven Fried Chicken Skin Chips
Even better than potato chips!
Servings
3
servings @1 ounce
Ingredients
½

pound

chicken skin

( about 4 pounds of bone in chicken thighs)

salt and pepper
Instructions
Preheat oven to 375 degrees F. Line 2 baking sheet pans with parchment paper.

Spread chicken skin flat and in a single layer on pans. Cut some extra large pieces in half if desired. Season both side with salt and pepper.

Place another piece of parchment paper over the skins on both sheet pans.

Place another baking sheet on top of the pans to weigh down and help prevent the skin from curling.

Bake 20 minutes then rotate pans. Continue to bake until 40-45 minutes or until golden and crisp. Transfer skins to a paper towel to drain excess grease. Enjoy immediately!
Nutrition
Serving:
1
serving @ 1 ounce
|
Calories:
81
kcal
|
Carbohydrates:
1
g
|
Protein:
9
g
|
Fat:
5
g
|
Saturated Fat:
1
g
|
Cholesterol:
47
mg
|
Sodium:
53
mg
|
Potassium:
113
mg
|
Vitamin A:
23
IU
|
Calcium:
5
mg
|
Iron:
1
mg