It's Q & A Saturday! This is a special weekly post of answering reader questions in more elaborate detail.
This weeks question comes from a reader in New Zealand who asks,
"What should I look for when purchasing stevia?" What brands do you recommend?"
My response:
While I've researched quite a bit about Stevia I am by no means an expert, but I do know there are certain ingredients that I choose to steer clear of when purchasing stevia. I look for as few ingredients on the label as possible. I stay away from brands that have additives like rebiana, dextrose and maltodextrin and here's why:
Rebiana- is the trade name for high-purity rebaudioside, also known as Reb-A. It is a 42-step procedure to derive Rebiana from the stevia leaves, using chemicals such as acetone, methanol, acetonitrile, isopropanol, tert-butano. Rebiana is a chemically modified form of stevia, it is NOT pure stevia.
Maltodextrin- Usually made from rice, corn, or potato starch, maltodextrin is produced by cooking down the starch. It is a processed additive. It is considered safe by the FDA, which is not the same thing as healthy. It is a basically a filler with no nutritional value. It is one of the first two ingredients in Splenda. My post "3 Splenda Myths Busted" is all about why I no longer use Splenda at all and therefore stay away from maltodextrin as well.
Dextrose- Dextrose, fructose, and glucose are all monosaccharides, known as simple sugars. These sugars can combine to form more complex sugars, including the disaccharide known as sucrose, or table sugar. I personally need to stay away from white table sugar because of the way it negatively effects me. Read this post about my sugar free journey for the reasons I've eliminated white flour and white sugar in my life.
Here are my top 3 brands of stevia I use because they do not contain any of the above ingredients. If you do not see the product listed in liquid or powder it is because it either had one of the above ingredients or contained alcohol which I find produces a terrible aftertaste.
1. Sweetleaf Stevia in liquid or powder (any flavor)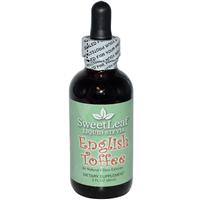 2. NuNaturals, vanilla, liquid form, alcohol free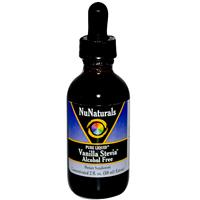 3. Now Foods BetterStevia, 75 packets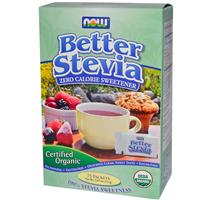 Hopefully this post was informative for you to at least question the ingredients on the label when purchasing stevia. You may have been turned off from using it in the past because one of the above ingredients caused an aftertaste.
Just because products have the label stevia on them, does not mean they are all created equal.
Here's my personal STEVIA CONVERSION CHART for you to view and pin which shares how to exchange the different forms of stevia in liquid, packets, powdered and pure extract. Needing some help in reducing your sugar consumption? Here's 5 steps to take to reduce or eliminate how much sugar you consume!
Have you tried any of my top 3 brands? If so, your thoughts?