Trying to consume less sugar can be challenging if you don't no where to begin. Here are 5 steps to helping you reduce or eliminate less processed and refined sugars and begin steps towards SUGAR FREE-DOM!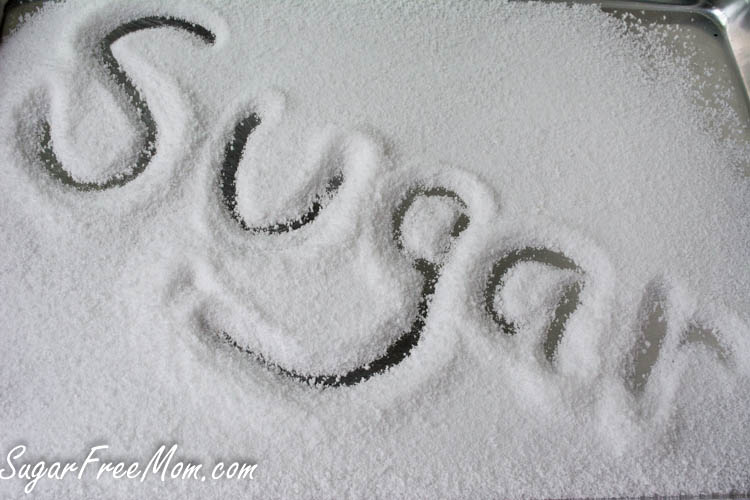 When I first detoxed from sugar about 10 years ago it was cold turkey. I couldn't have one foot in part of the time and one foot out some of the time. It had to be gone for good. I had to make drastic measures in everything I ate and brought home. It's certainly not an easy task, but for me it was better to break free completely than trying to restrict myself to only eat some sugar on weekends as a special treat. The pull was too strong. You can read more about my own struggle here. Today I'm sharing the methods I used to really eliminate processed and refined sugars in my life. With these 5 steps you can choose whether to do either, eliminate or reduce your sugar consumption, the same methods apply, but which you choose is up to you. I didn't realize it 10 years ago but today it's called eating clean. Eating foods as close to way they are found in nature, made with little processing.
Sugar seems to be in everything store bought, from the obvious packaged cereals and yogurts, but even unsuspecting things you wouldn't think of, like dried savory seasonings for tacos or chicken. Sugar seems to be a controversial issue on whether natural sugars and processed refined sugars are any different when the body processes them. I can't say if there is any truth to that either way as I'm not a doctor, but what I do know is that if you want to reduce your sugar consumption you need to begin somewhere. At least moving from processed white table sugar to more natural sugars is a great beginning.
Processed and refined sugars are any of these types of sugars; white table sugar, brown sugar, powdered sugar, and beet sugar. In addition to fruits the following are less processed and more natural sugars; honey, brown rice syrup, black strap molasses, maple syrup, coconut sugar and sucanat or also known as evaporated cane juice, made from cane juice and molasses. You need to decide which you will use and which you won't. I don't use maple syrup because I've found it simply causes my blood sugar to spike, although my kids use it on their pancakes. Here's my post about Maple syrup if you want to learn more. If eventually your goal is to lead a sugar-free lifestyle you will want experimenting with sugar-free substitutes. Deciding on what sugar-free alternatives you will start using can be difficult as well. You won't see any artificial sweeteners in my recipes and here's my post about why I don't use Splenda. For me it was stevia right away as it is a natural growing plant in South America, with sweetness like sugar, but completely sugar free and doesn't raise your blood sugar and zero calories. You can read more about stevia here and why I use it.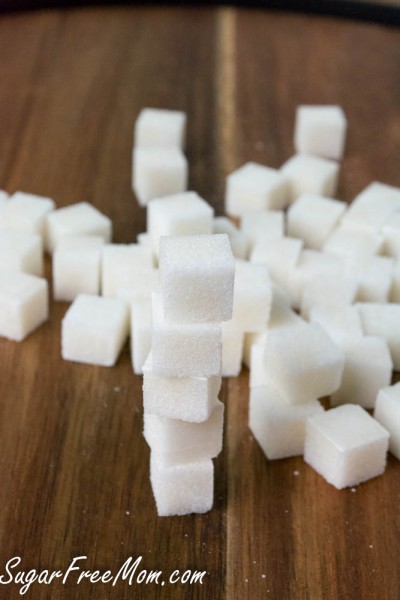 1. Choose Your Natural Sugars and Sugar-Free substitutes. You must first decide which naturals sugars you will consume and which you won't. Decide what you will allow in your home for your family and stick with it. It won't be easy especially if the kids go to the market with you so try to go alone where you can really look at everything you purchase.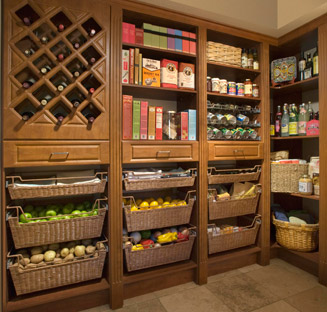 2. Clean your Pantry. Once you've decided on which natural sugars you will bring into your home and use, you must clean out what you've got in those cupboards. You might decide to allow the family to finish off what is in there, but choose not to bring home any more of those tempting treats. I can say when you are the only one reducing your sugar that having those tempting things in your pantry makes it all the more difficult to stick with it. I say get rid of it all and stock up on other options found at your local health store or of course make your own goodies. Here's my pantry list for you to begin to replenish each week you shop.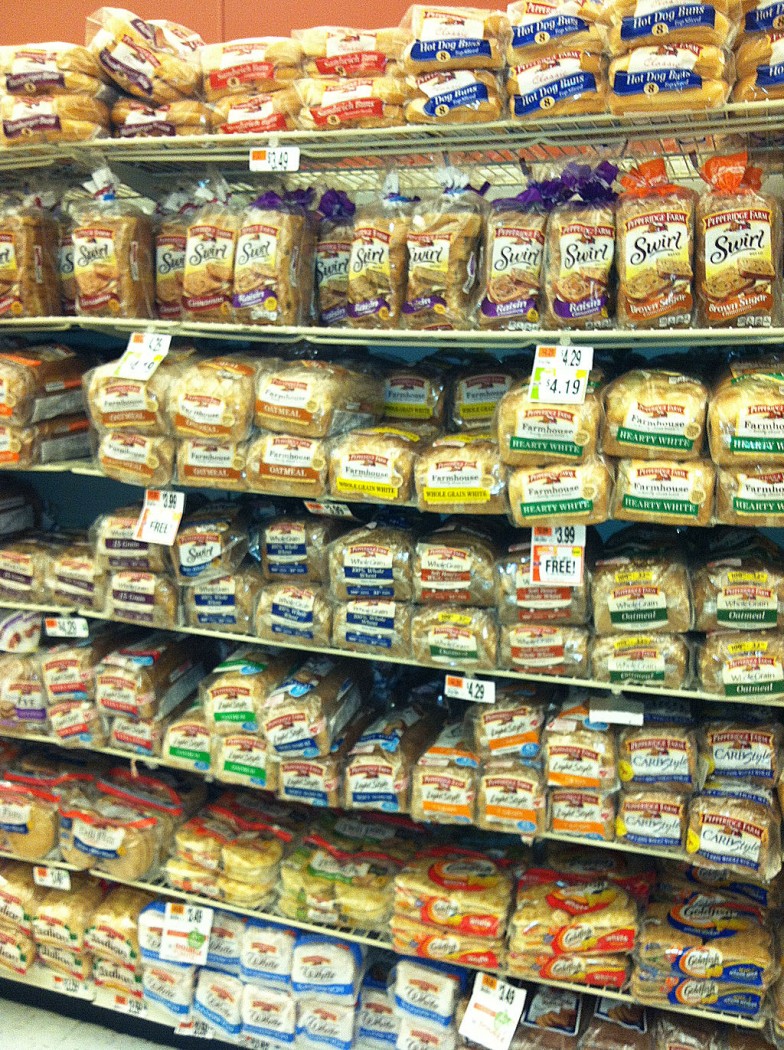 3. Read your Labels. Some of you might be completely shocked by the fact that some form of sugar is in bread. Reading labels on everything store bought is imperative. The rule of thumb I follow over all these years and that has served me well to this day: If sugar is in any form in the first 5 ingredients I do not purchase it. Also if I see any of the following words, I also avoid it knowing it is not a whole food product: wheat flour, durum wheat, semolina, whole durum semolina, enriched wheat flour. Below is Annie's barbecue sauce. When I was detoxing from sugar I would not have even purchased something like this since brown rice syrup is listed as the 2nd ingredient, but for my family this is a fine option for them or I make my own BBQ sauce.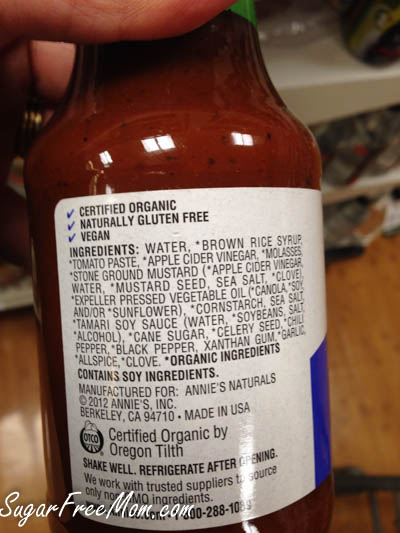 4. Beware of Beverages! Vitamin waters, Coconut waters, Sports drinks, even store bought smoothies may also contain sugar or even worse artificial sweeteners. Start with adding some lemon stevia to your water or use sparkling water add some limes and stevia to taste and you will be surprised how good it is. I buy all my liquid flavored stevia's though iherb.com and my discount code is YAJ035. Be careful of your milks as well. Almond milk, rice milks, coconut milk and here below is Hemp milk with evaporated cane juice in it. When I first started out drinking almond milk 10 years ago I couldn't find any unsweetened. Although now today you can find many of these milks unsweetened.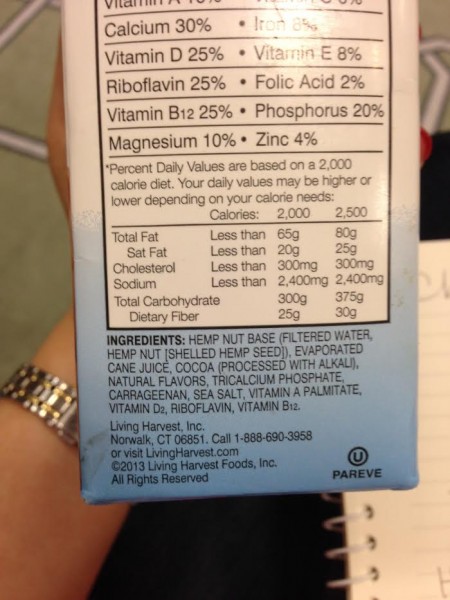 And some coconut water below.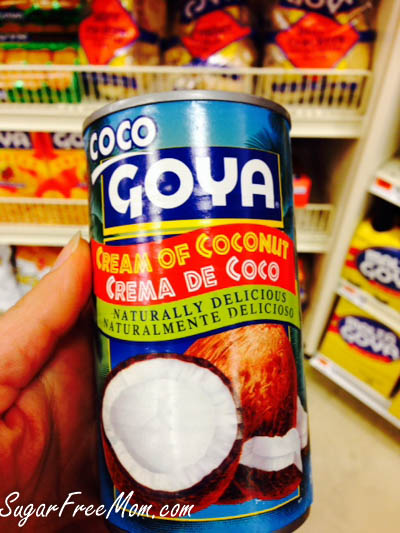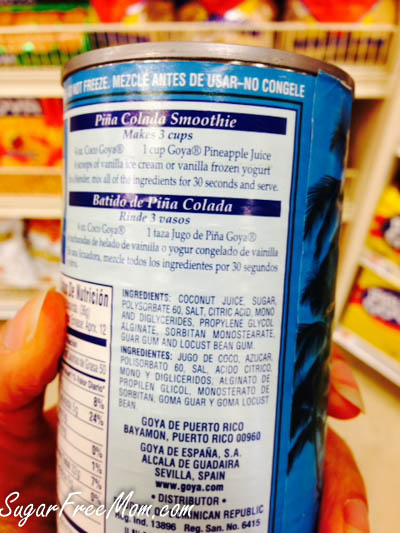 Sugar is listed as the second ingredient. It's just worth your while to always check labels in the ingredient list and decide from there.
5. Get Cooking! Start making some new recipes on the weekend that are healthier snacks the family and you will love. I recommend starting with recipes that include a combination of fruits, honey or stevia. This way your family will gradually start adjusting to less sweet foods and hopefully with some of my recipes not even notice too much of a difference.
Reducing your sugar consumption can be done one day at a time just by being consistent. Any steps toward reducing is better than no steps at all! If you are looking for more information on how to detox from sugar I recommend checking out my 6 week sugar detox plan which provides menu plans and shopping lists and a weekly video by me! It is not for the faint of heart. It is hard core, but anything worth doing is going to be work, but the rewards are worth it!
Here are some Popular recipes to get started!
Breakfast
Lunch or Dinner
Snacks and Desserts
Check Out my Top 20 Best Recipes of 2016!