These beautiful Low Carb Chocolate Almond Biscotti are gluten free, grain free, sugar free and keto! These are the perfect cookie for gift giving!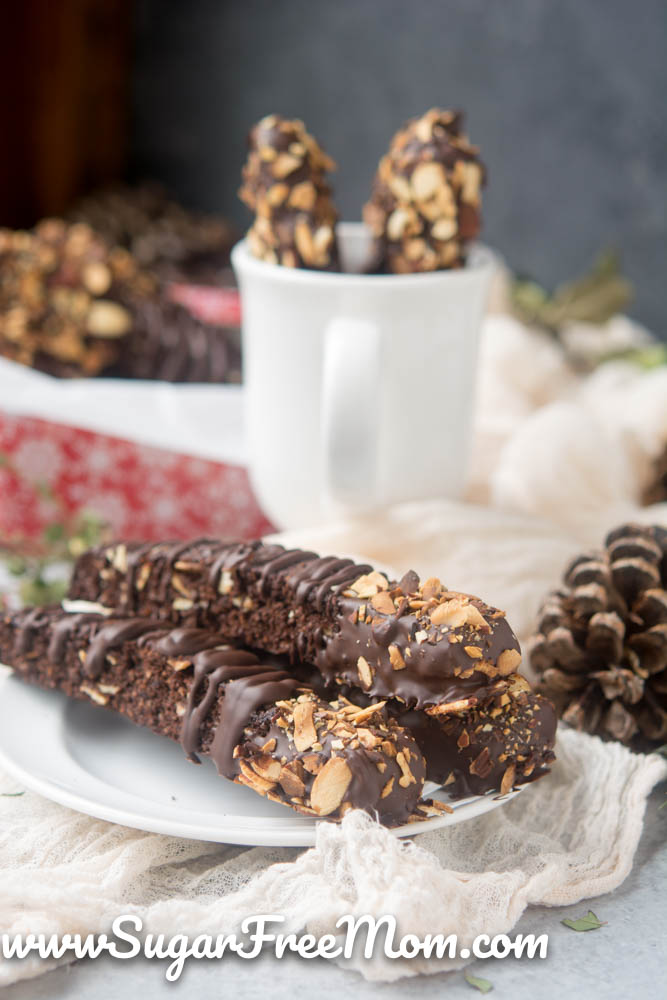 CHOCOLATE ALMOND BISCOTTI
Biscotti cookies are a traditional cookie in my Italian family and one my grandmother would make every year. She's no longer with us, but her memory lives on in all the cookies we continue to bake every Christmas season. My grandmother was an excellent baker and her cookies were always the best. She always made so many dozens of cookies for cookie trays that would be delivered to many friends during the season. I'm trying to carry on her tradition as best I can, in my own way, by making many of her favorites in a healthier way.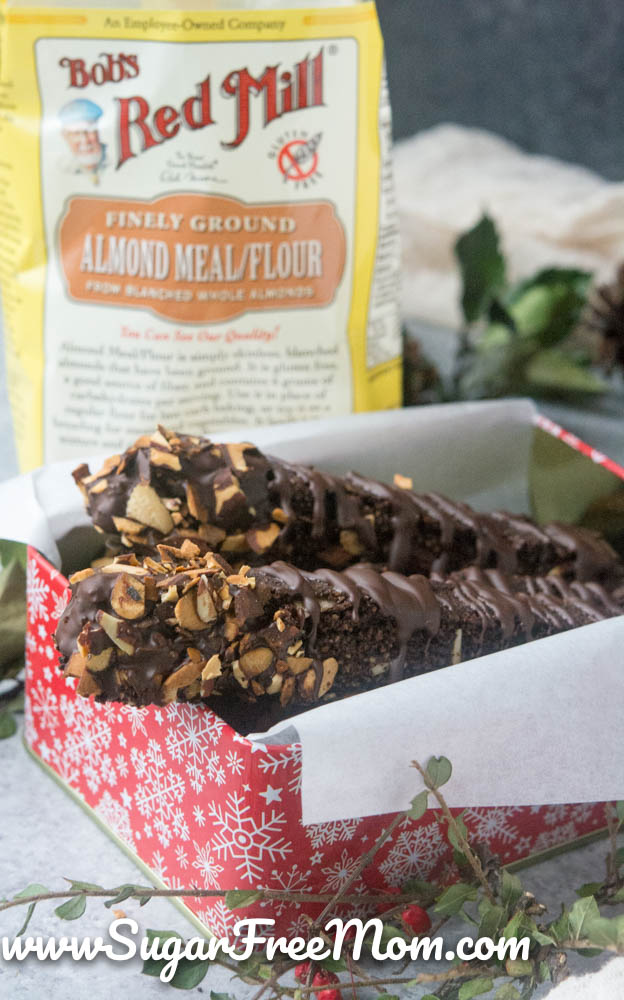 Low Carb Biscotti
I think my grandmother would be so honored that I loved her cookies so much I decided I HAD to make them sugar free so I could once again enjoy them. I've adapted what my grandmother would call, "Butter Balls" or some know them as "Snowballs". I've also made her Peanut Butter Blossoms low carb. These are favorites for me!
But today is all about, not only the Biscotti recipe, but the person I'm sending them too!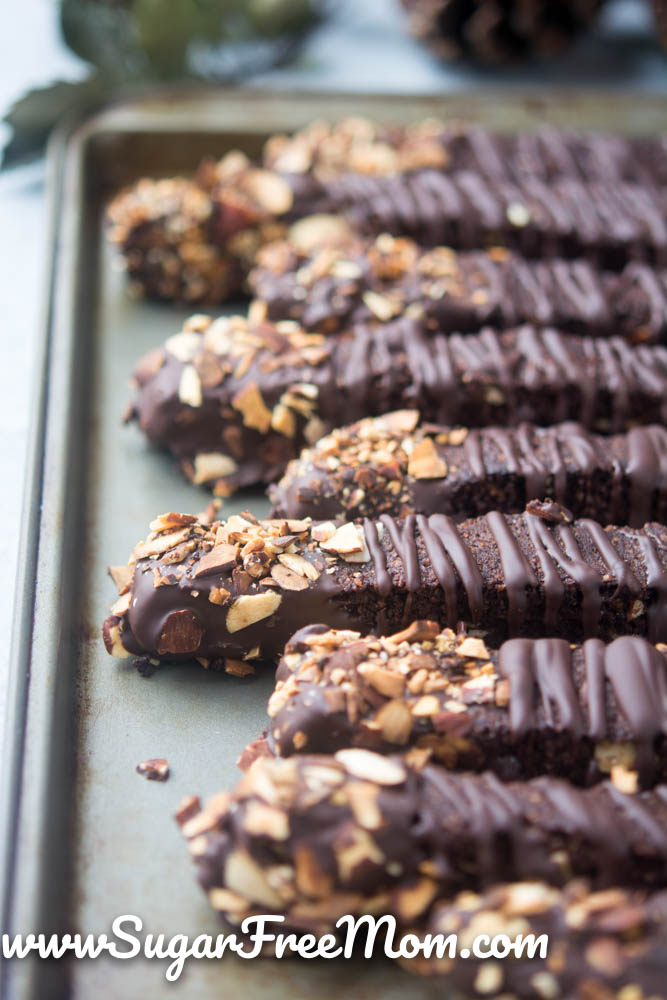 Do you have that one friend you've known for years and although distance and time permits seeing each other as often as you'd like, you still just pick up where you left off the last time? Ann-Marie is that friend to me. We've been friends since we were 15 years old and live many states away from each other now. The distance means nothing, as she is the one I can call in times of trouble and distress and she always has a comforting word or Godly advice, just what I need. And she just simply listens. She know my heart and I know hers. It's a priceless friendship I treasure.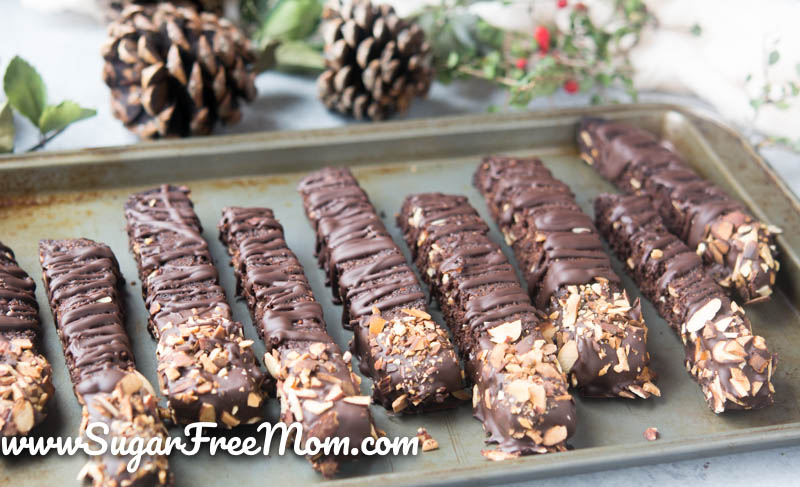 Christmas is a reminder to cherish the ones we love and let them know how much they mean to us. Baking something yummy for those we love is often, for so many of us, how we show them that love in our hearts. Taking a little bit of time in the kitchen to make something special and then share it with others is the tradition I'm carrying on with my own children. Last year we made trays for family and friends with the recipe I mentioned above plus these: Peppermint Brownie Bark, Peppermint Bites, Crock Pot Fudge, and White Chocolate Fudge.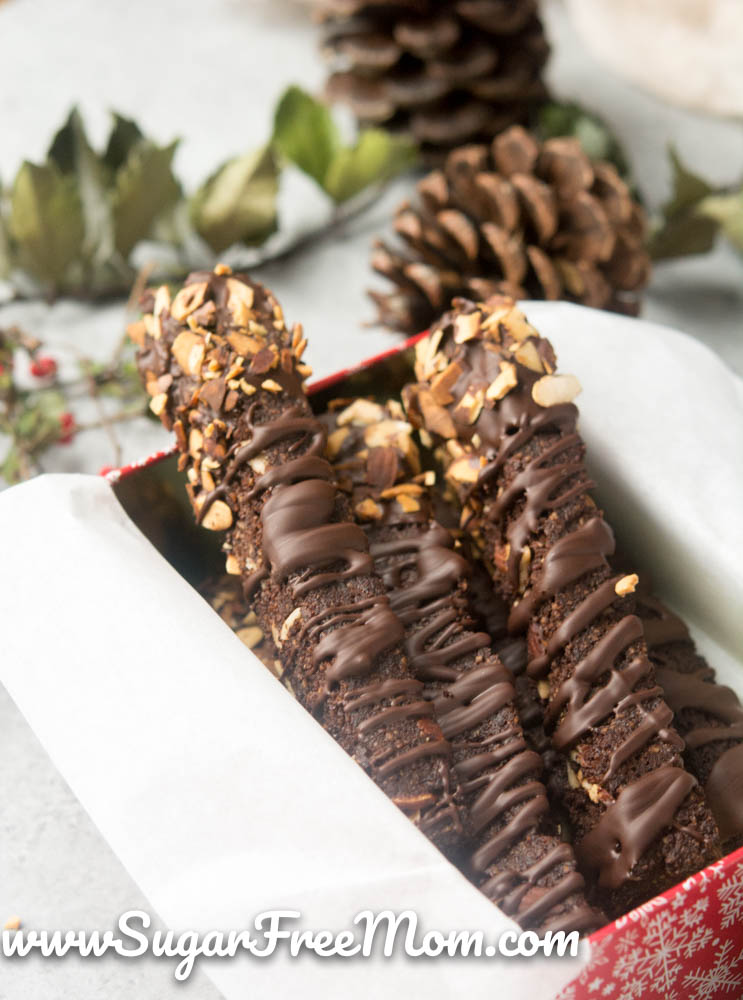 While Christmas can be so wonderful for so many of us, it can also be one of the hardest holidays when you've lost a loved one. Cookies can be just the thing to brighten someones day. It won't take away the sadness, but it may bring a smile to a hurting heart this holiday season.
My sweet friend lost her son at the very young age of 4 years old in a tragic accident. She amazes me every day she continues to live, be a mother to her other children, be a loving wife to her husband, be an incredible daughter, sister and friend who is generous of her time and her love. I'm in awe of faith in God and her ability to continue on with such courage. She holds nothing back, lives life to the fullest and presses on in spite of tragedy! She recently ran a marathon! Like I said, I'm just in awe of her strength in all areas of her life and I love her so very much.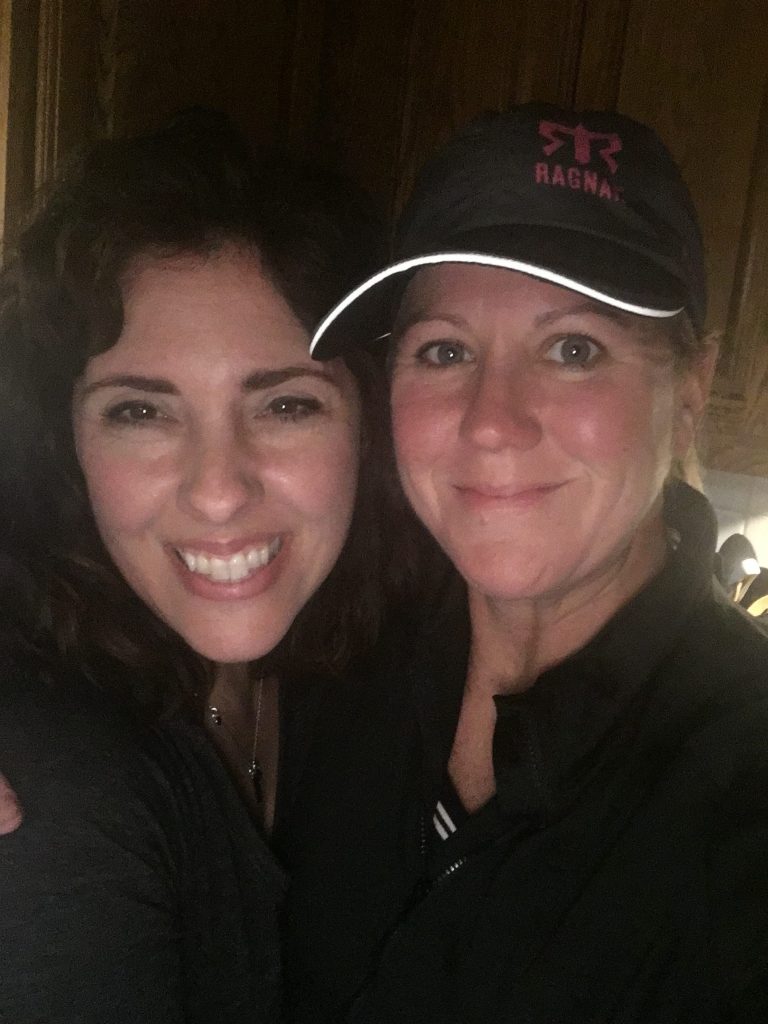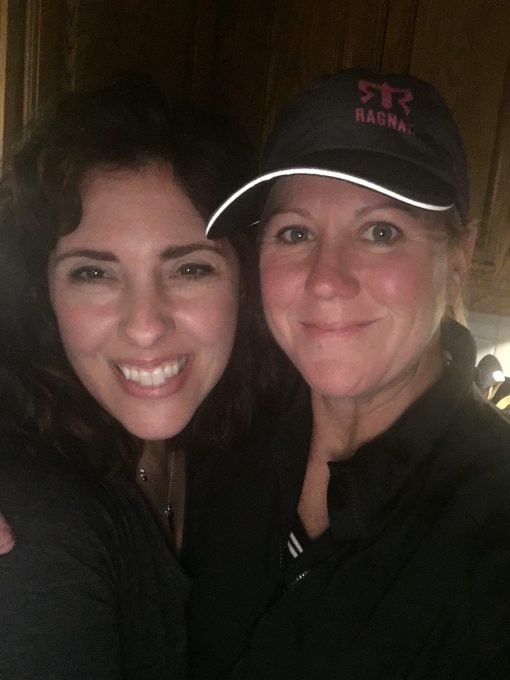 She's going to hate me for this picture, but you know what? I think she's beautiful even without make up! Plus I'm sending her CHOCOLATE ALMOND BISCOTTI, how could she possibly stay mad! 😉
Now it's your turn! Go and Bake some fantastic healthy cookies, share them with friends and family and spread a little bit of love this Holiday Season!

Low Carb Chocolate Almond Biscotti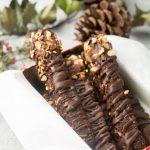 Print
Low Carb Chocolate Almond Biscotti
Instructions
Preheat the oven to 325 degrees F.

In a stand mixer and the first 7 dry ingredients and blend on low to combine.

Add in the remaining ingredients, expect almonds and blend until well incorporated.

Stir in the almonds and place the dough on a baking pan lined with parchment.

Form a rectangle about 10 inches in length and 6 inches width.

Bake for 30 minutes. Cool for 30 minutes then slice. Gently lay the biscotti flat on the pan, cut side down, to continue to bake another 15 minutes.

Remove from oven and allow to cool before handling. Gently flip biscotti over and bake another 10 minutes.

Cool completely or overnight before adding optional toppings.

If using optional toppings, dip one end of the biscotti in melted chocolate then add chopped toasted almonds. Place in refrigerator to set.
Notes
Nutrition Info per serving does not include the optional chocolate for dipping the end of the biscotti or for the extra toasted sliced almonds for sprinkling on the melted chocolate. 
Net Carbs: 2g 
This recipe was first published in December 2017 and updated with video in Dec. 2018. 
Nutrition
Serving:
1
slice
|
Calories:
175
kcal
|
Carbohydrates:
5
g
|
Protein:
5
g
|
Fat:
16
g
|
Saturated Fat:
5
g
|
Cholesterol:
40
mg
|
Sodium:
153
mg
|
Potassium:
127
mg
|
Fiber:
3
g
|
Vitamin A:
235
IU
|
Calcium:
64
mg
|
Iron:
1.2
mg