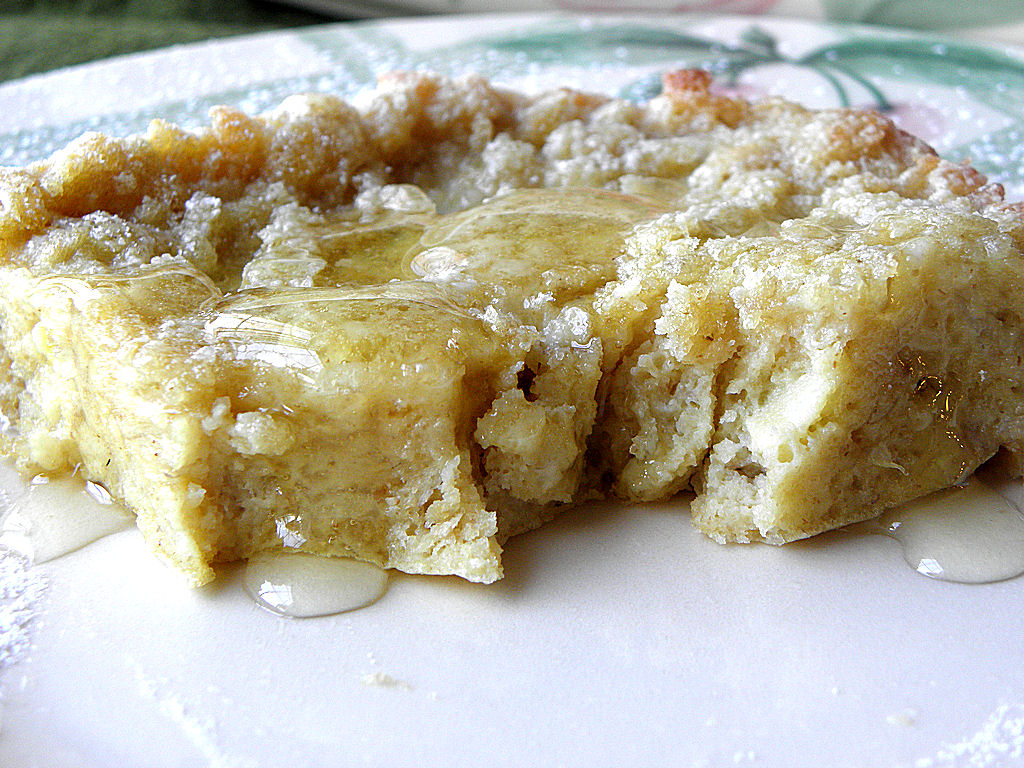 Do you enjoy breakfast for dinner occasionally? We enjoyed this dish recently when the hubby wasn't going to be home for dinner. I just didn't feel like making a big dinner and my kids didn't mind at all 🙂 It was hearty enough and satisfied everyone.
I started with my original Puff Pancake recipe and was planning on adding some blueberries, but the children requested banana. and. it. was. so.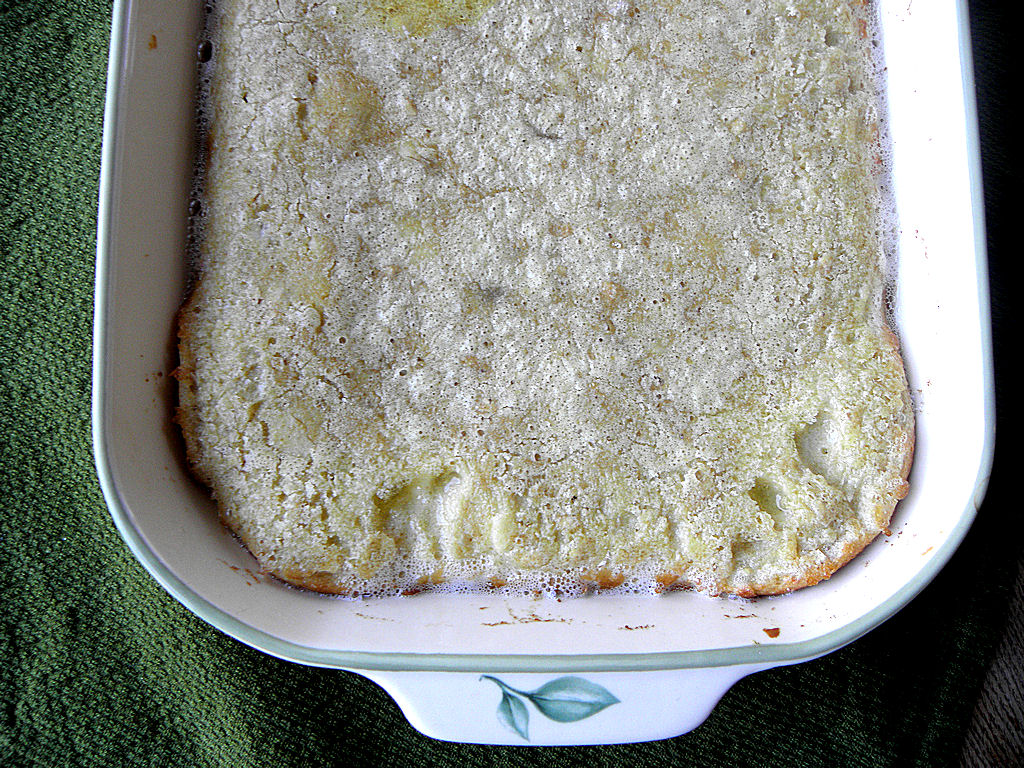 It made 8 large pieces and we added sugar- free powdered sugar and honey on top.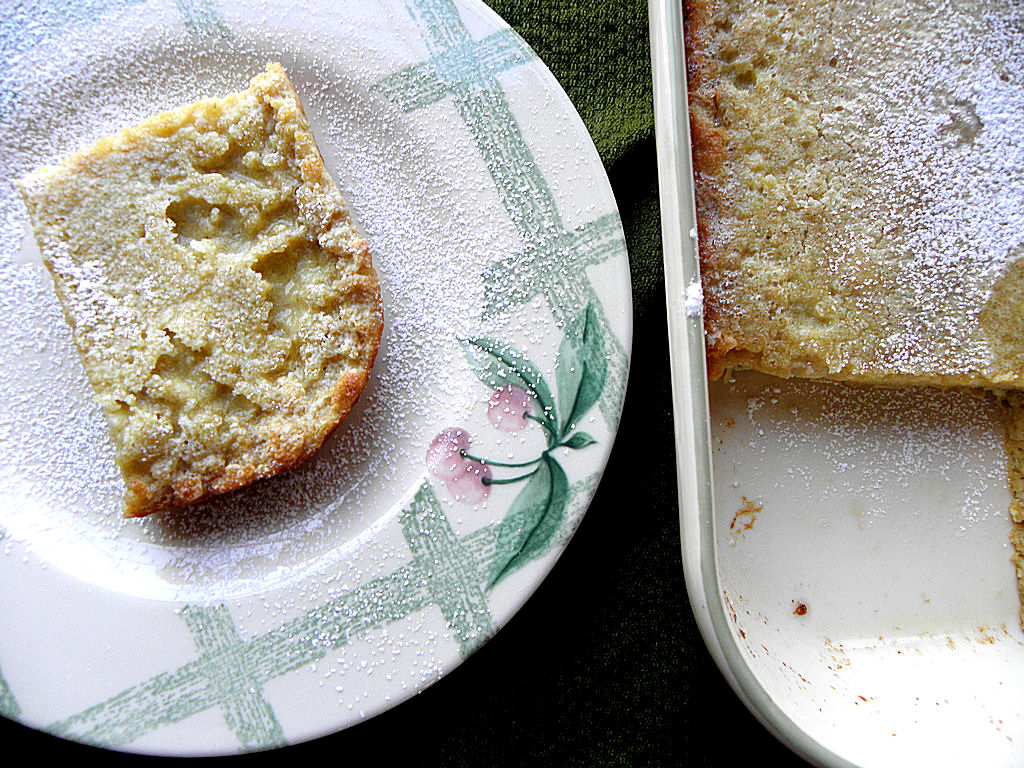 Additional Notes:
If you don't have stevia you can use ½ cup of honey in the batter mix (this will increase your nutrition info) or you could try it without any since banana is naturally sweet.
I used a 9 by 13 dish or a large pie dish is fine too.
Substituting banana for some type of berries would be lovely!
You can sub whole wheat flour for gluten free flour but add ½ teaspoon of xanthan gum and a ½ teaspoon of baking powder.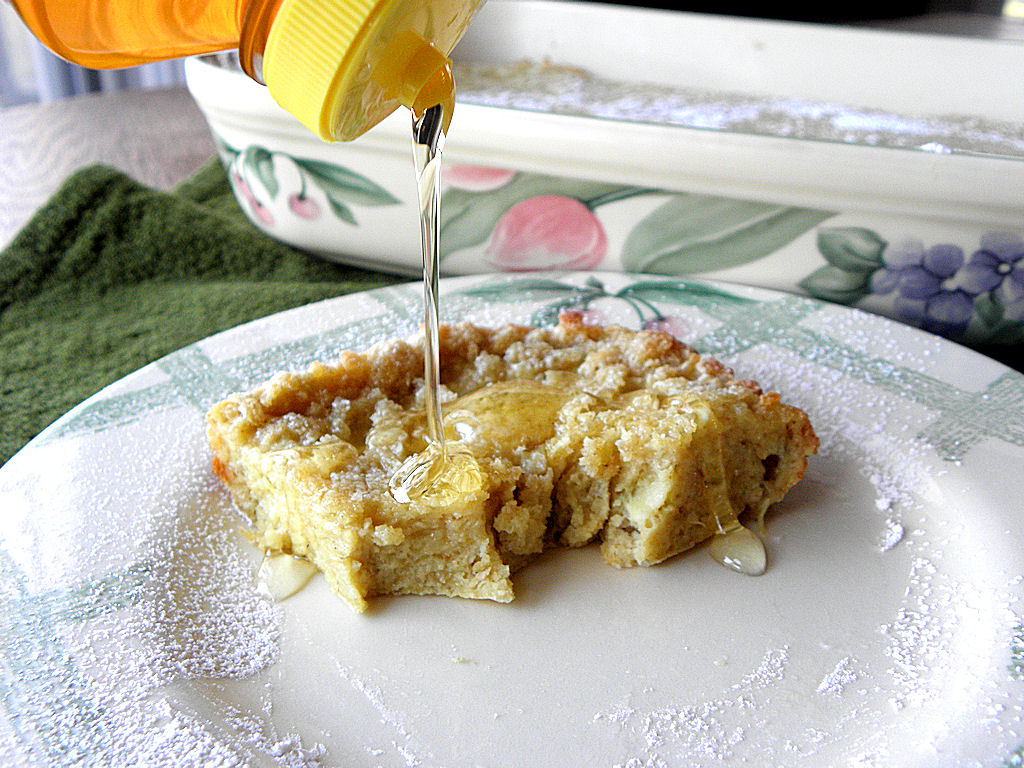 Whole Wheat Banana Puff Pancake
Author:
Prep time:
Cook time:
Total time:
Ingredients
6 eggs
1 cup milk ( I used 1%)
1 cup white whole wheat flour
1 banana, mashed
2 tablespoons butter
1 teaspoon pure vanilla extract
1 teaspoon [url href="http://www.iherb.com/p/15940?rcode=yaj035" target="_blank"]liquid vanilla stevia[/url]
dash of salt
Instructions
Preheat oven to 425 degrees and melt the butter in your dish while the oven is warming up.
Watch carefully so the butter doesn't turn brown.
Blend all the rest of the ingredients in your blender or whisk by hand.
Pour the mixture into your dish and bake for 15-20 minutes. Mine was perfect at 15.
Serving size:
1
Calories:
157
Fat:
7g
Carbohydrates:
16g
Fiber:
2g
Protein:
8g
Notes
Weight Watchers Points+: 4*
The hubby had it the next day for breakfast at work. He doesn't think it is like a pancake though, more like a soft breakfast bar. Since he didn't have time to sit and eat it with a fork, he just warmed it and held it like a bar. He.loved.it. But I am still not changing the name. 😉
Some yummy Winter Fruit Gazpacho would be wonderful with this!
Other Puff Pancake recipes you might like: